Weather in India in November
Plan your trip
overview
This article will give you some insight into the weather in India in November. This time of the year marks the start to the tourist season in most parts of India, as temperatures begin to drop and the monsoon is over. November is a fantastic month to travel to India as the climate is comfortable and there are many fun festivals to participate in. This article will also provide some inspiration into some of the best places to visit in India in November. From the North to South and East to West – it's a great month to travel everywhere!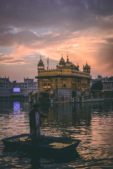 Plan your trip
weather in NORTH INDIA in november
Weather in North India in November is likely to be warm in the day, but temperatures may drop in the evenings. In particular, in Rajasthan the temperatures will slowly drop throughout November. At the beginning of the month you can easily face 35°C (95°F) in the day. In the evenings, it might end up being less than 10°C (50°F), especially in the desert. You will most likely get no rain at all and blue skies all month. The same applies also for other places in the North such as Agra, Khajuraho, Orccha and Varanasi.
The National Parks reopen in October and are very busy in November, due to the domestic school holidays around Diwali. So try to book safaris long in advance.
Check out our suggestions for two weeks trips in North India here. We also made a list of the some ideas of places to visit in India in our blog: 20 best places to see in North India.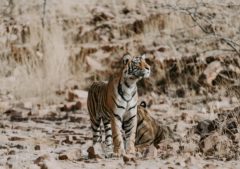 Plan your trip
weather in the mountains in november
In the Himalayas, the tourist season usually ends by October due to cold temperatures and difficult weather conditions. In November, many hiking routes and travel connections are likely to be closed. For this reason, we suggest avoiding Ladakh, Kashmir and parts of Uttar Pradesh and Uttarakhand as temperatures can get very low. However, with warm clothes and the right expectations you can still visit Dharamsala and McLeodGanj, Rishikesh and the surrounding mountainous landscapes or Shimla, Manali and other hill stations. Travelling to the North East is possible too but it might be even colder.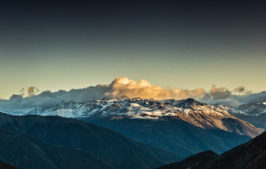 Plan your trip
weather in south india in november
The South-East Monsoon hits mostly the east coast of India last from mid-October to mid-December and brings a lot of rain and storms to Tamil Nadu. The beaches are where the majority of the rain targets (Chennai, Mahabalipuram, Pondibherry), as well as higher locations (Ooty, Chettinad).
Kerala is windward to the monsoon so it might get a little bit of rain too but not as much as in the previous months. The temperatures can range between 18 and 32 °C, higher at the coast and in the plains and lower in the mountains of the Western Ghats. Read about the best time to go to Kerala here and for some ideas about travel routes, here.
Goa is one of the best places to visit in India in November. This is when the season finally kicks off with many resorts and restaurants along all beaches re-opening. The rates are lower than in December and January and the chances of availability are good. However, Goa gets increasingly popular every year so you might want to book your beachside hut in advance.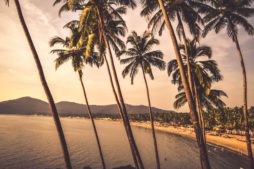 Goa, India
Plan your trip
where we recommend
November is a fantastic month to travel in India due to fabulous weather conditions, exciting festivals and medium-high season rates. The mountains can begin to get very cold, so if you plan to travel here, make sure you pack all prepared.
Whether you are looking for more information about weather in India in November, or some more places to travel, we can help! We also help to plan travellers' perfect trips, so feel free to contact us with any questions.