Best places to visit in India
One of the first questions you ask yourself when planning a trip to India is simply: where to go and what are the best places to visit in India? It's hard to answer that question due to the sheer magnitude of the country.
In the following article, we want to give you a good understanding of your options. It will hopefully help you understand which regions are popular, which are not as touristy and all the many delights and challenges of the said regions. Your go-to guide that answers all the frequently asked questions when it comes to planning a trip to this vast subcontinent.
With all this in mind, you can make a decision on your preferred travel destination. If you'd rather discuss this with our travel magicians and gurus, plan your trip with us. We'll help you plan the ideal itinerary with the perfect places to visit that caters to your interests and requirements.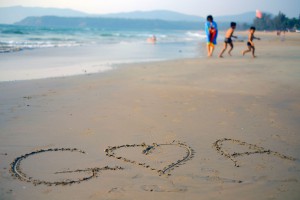 Enjoy the beaches of Goa without spending a fortune
What can you expect from India?
India is the seventh-largest country in the world. We are blessed with some stunningly diverse geographical terrain. From deserts, idyllic beaches, rugged mountains, wildlife exploration, lush green plains backwaters to colourful and vibrant cities. India has a combination of everything and anything that make it an amazing tourist destination.
Add a rich and ancient history under different reigns and their architectural influences to India's deeply religious and spiritual culture. And you've got one of the best tourist places in India. Now you got yourself a complete holiday by delving much deeper into India's identity.
Most of the trips we plan include one, two or sometimes even three geographical elements. You can rarely escape history/culture and places of worship in India. Indeed, almost all our trips include regular forays into these categories.
Even if your trip is short and you don't visit multiple regions you will still have vastly different experiences within the same holiday.
What is the most visited place in India?
Looking to visit the most visited place in India or the most popular tourist destination? Agra is the place you're looking for. Agra has consistently been the most visited tourist destinations in India, be it Indian nationals or international travellers. Home to the Taj Mahal – one of the seven wonders of the world and the Red Fort, an architectural marvel built in red sandstone.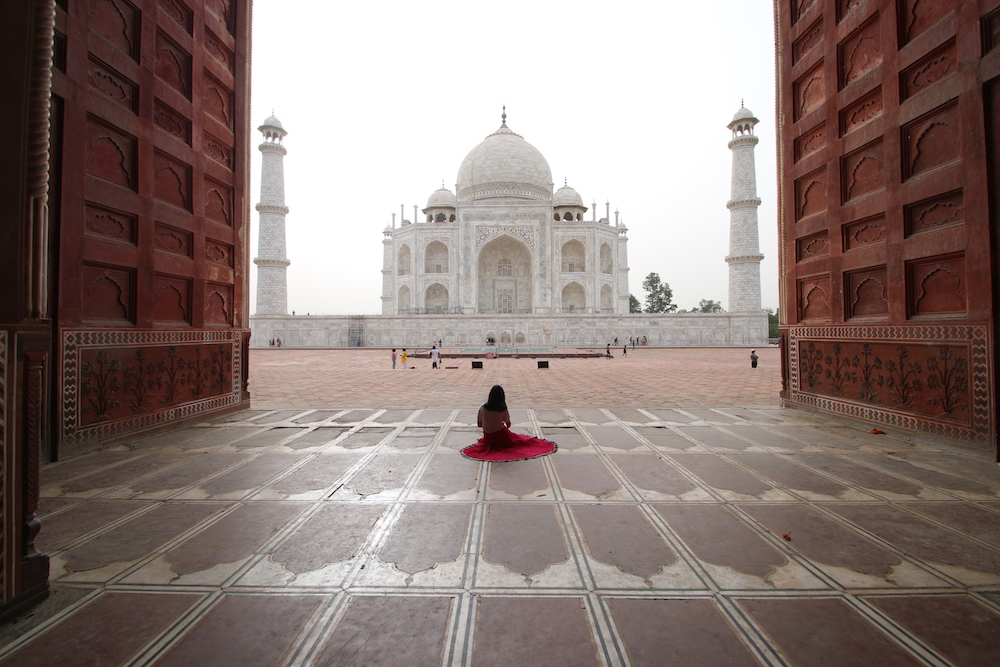 One of the great wonders of the world and the monument of love – The Taj Mahal
BEST PLACE TO VISIT IN India?
Choosing the best place to visit in India is a tough choice with too many options, and that is where India Someday's planning comes into play. Every city in India attracts different kinds of travellers, depending on their interests and travel style. With mountains, palaces, forts and temple towns in North India and greenery and beaches in South India.
Which are the best places to visit in India? Here are some of the most popular regions to visit in India:
Brimming with forts and palaces, national parks with tiger safaris, and the endless beautiful desert. You'll also find charming (but often very affordable), heritage hotels across the region. The rich history, vibrant culture and ancient architecture add to the charm of this region, often referred to as the 'Land of Kings'.
India Someday recommends a minimum of 7 nights to explore the region and up to 14 nights at most. Visiting Agra and/or Delhi, would be a great extension to your Rajasthan trip.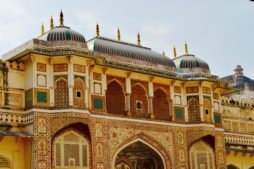 Witness the intricate and simply stunning architecture at Amer Fort in Jaipur, Rajasthan
Another popular region. Rolling hills blanketed in spice and tea plantations, lazy backwaters, thriving rain forests, balmy beaches and fabulous food all in one small state. Lovely traditional hotels, houseboats and innumerable homestays make your holiday incredibly intimate. It's also one of the safest places to visit in India.
The lush green landscapes, pristine beaches and scenic hills of South India are what make this region a popular tourist destination and among the best places to visit in India. Besides Kerala, Tamil Nadu and Karnataka with ancient temples and their old school charm also make for great destinations to add to your India itinerary.
A minimum of 5 nights and up to 10 nights at most, is recommended to explore this region. You can combine Kerala with Karnataka (Hampi, Mysore), Tamil Nadu (Madurai, Tanjore, Pondicherry) or Goa.
Goa is lined with bustling beaches that stay warm all winter long. The Portuguese influence means great international and Indian food (especially seafood), architecture and lush green countryside that provides a ton of alternatives to the beaches. Also known for its vibrant nightlife, Goa is one of the most tourist-saturated regions in India, but India Someday can dig out places to stay that are miles away from the boisterous crowds. Lovely beachfront properties, beach huts, boutique hotels and luxurious resorts are all available in Goa. A definite recommendation when it comes to the 'Best places to visit in India'. While Goa is flooded with tourists, certain parts continue to retain its authentic charm, with pristine, untouched beaches.
We recommend a minimum of 3 nights and up to 7 nights stay. Visiting Hampi for 2-3 nights is a great addition to your Goa trip.
If you're looking for a spiritual experience where you can witness timeless traditions, the vibrant culture and the holy temple towns of India you're in for a spiritual escapade. Amritsar, Dharamshala, Rishikesh and Varanasi are some of the most enchanting cities. This route is ideal for those looking to explore the spiritual and holy aspect of India, that it is most popularly known for.
The Golden Temple in Amritsar is one of the most sacred temples for Sikhs from around the world. Rishikesh is the yoga capital of the world with several spiritual retreats and temples and ashrams dotted along the banks of the holy River Ganges.
Varanasi, the spiritual capital of India, draws a large number of Hindu pilgrims who come to bathe in the holy River Ganges. Families also come to perform the last rites of their loved ones in the sacred waters of this river. Last of all, is the beautiful city of Dharamshala. McLeod Ganj, a small town in Dharamshala is home to the Namgyal Monastery, the personal monastery of his holiness – The Dalai Lama. It attracts Buddhists from across the world. Besides this, Dharamshala is also a great place to visit if you're looking for some adventure – from treks to Paragliding.
In order to make the most of your spiritual tour across India, 12-15 days is the minimum amount of time we recommend. More time allows you to explore the surrounding regions and also engage in more activities that each of these regions has to offer.
Looking to explore the mountains of India? Seeking solace or adventure? Head to the Northern end of the country. Himachal Pradesh, Uttarakhand or Leh Ladakh. For those seeking that adrenaline rush, these are undoubtedly the ideal regions to visit. Picturesque landscapes, exciting treks, some fascinating cultural experiences with the local food and tribes that exist in these regions. Whether you're an adrenaline junkie, a photographer or a nature lover, you're bound to fall in love with these stunning places.
places to visit in India if you're a mountain person?
India's border holds in thousands of kilometres of the Himalayan mountain range. We love the mountains and have successfully arranged several week-long trekking trips in different parts of the great Himalayas. You can either plan a serious trekking holiday or just enjoy a few days in the Himalayas.
Himachal Pradesh and Uttarakhand
These states are easily reachable from Delhi. Both states have innumerable multiple day trekking routes. You can also look at relaxed mountain stays, soaking the surroundings and going on daily hikes.
India Someday recommends a minimum of 4 nights and up to 10 nights for the Himalayas. Look at between 6 to 10 days if you wish to do a multiple-day trek, crisscrossing picturesque Himalayan villages. India Someday helps you organise the logistics for multiple-day treks.
Leh and Ladakh, accessible only from June until mid-October, is a part of the high Tibetan Plateau. One can do a trekking trip or just a sightseeing holiday. We recommend a week to 10 days to include a visit to this region. One can take up to three days to reach Leh and Ladakh from Delhi.
Sikkim
Another tiny but beautiful Himalayan state is Sikkim, in the Northeastern part of India. It boasts of strong Buddhist influences that are evident by the remarkable monasteries you'll find there. We recommend allocating a week to nine days to include a visit to Sikkim.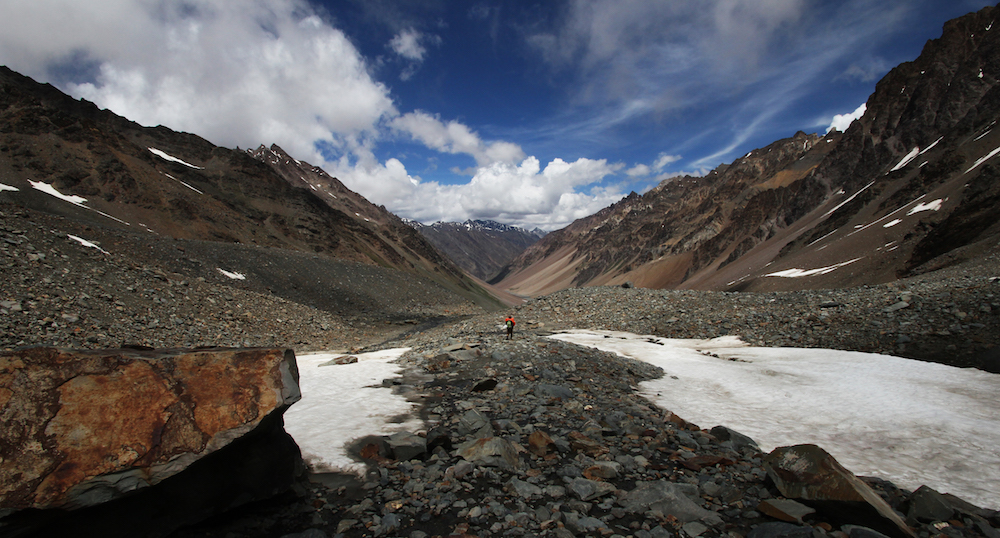 Some of the sublime views in Himachal Pradesh
Where can I visit Less touristy destinations in India?
Being a vast country, you pick places to visit depending on your interests. Explore the holy city of Varanasi, the vibrant culture of Rajasthan, the snow-capped mountains of Himachal Pradesh, the beaches, greenery and nature trails of South India or the national parks scattered around the country.
Tamil Nadu
On the border of the South Indian state of Kerala, Tamil Nadu receives a lot less tourists than its neighbour. Home to stunning ancient temple complexes, it also has lovely hill stations and national parks. Pondicherry (a former French coastal city) is a convenient stopover while traversing the region. India Someday recommends a minimum of 6 days and up to 12 days for Tamil Nadu.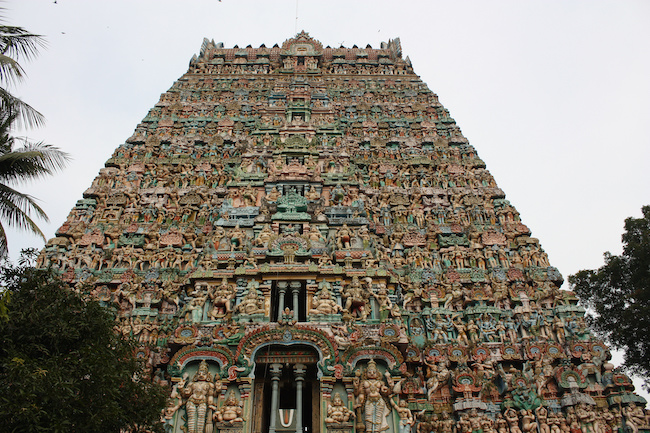 Madurai's temples and Tamil culture will make your jaw drop (Photo Credit – Arian Zwegers)
Karnataka
The state above Kerala. It is home to the Unesco World Heritage town Hampi, endless coffee plantations and remarkable forestry. Mysore, the city of palaces, is a nice and short drive from Bengaluru. India Someday recommends a minimum of 6 days and up to 10 days for Karnataka. See a trip across South India through Hampi here.
Gujarat
Gujarat is just South of Rajasthan and receives a fraction of the number of tourists that Rajasthan receives. One can easily tack on a few days in Gujarat while visiting Rajasthan. It is dotted with temples, has a vibrant handicraft industry, pretty coastal stops and is home to the only national park in India that features the Asiatic Lion. We recommend a stay of 3 to 7 days in the vibrant state of Gujarat.
Madhya Pradesh
In the very centre of India is the state of Madhya Pradesh. It's a large state with a lot of interesting architecture and home to some of the finest national parks in India. If you are willing to endure long travel times, Madhya Pradesh is the ideal destination to plan a wildlife holiday. Khajuraho (home to the famous erotic temples) and Orchha (a quaint temple town) can be conveniently included when planning a North India trip (Delhi – Agra – Varanasi – Rajasthan trip would be a great one). India Someday recommends allocating a minimum of 4 days and up to 10 days for Madhya Pradesh.
Places to visit for An off-the-beaten-path experience in India?
States like Orissa and Chhattisgarh and Leh & Ladakh are less visited but absolutely a must-visit if you ask us. From serene lakes to rural tribes and catching a glimpse of the elusive Snow Leopard. You have a wide range of experiences to enjoy. The Himalayan state of Jammu & Kashmir, where Leh and Ladakh are, is breathtakingly beautiful and we are happy to plan trips for our guests. However, tourists due to security concerns often avoid the region, so we can't take responsibility for their safety.
The far Northeast (seven states called the seven sisters like Meghalaya, Assam or Nagaland) is a gorgeous natural remote region of India. We plan trips to this region with the help of a like-minded travel agency.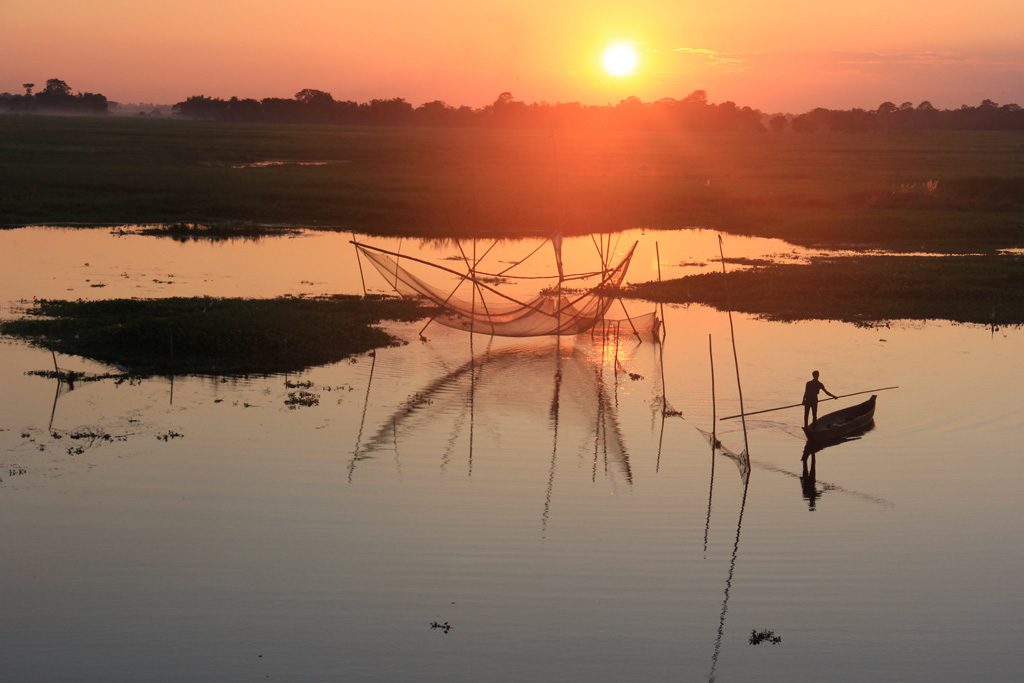 Assam's geographical remoteness makes it and the rest of the Northeastern states the best low-key place to visit
Which is the best tourist attraction in India Why?
One of the best tourist attractions of India is definitely the Golden Temple in Amritsar. Then there is the Taj Mahal of course, and besides that, there are tons of palaces, forts and places of worship with remarkable architecture and rich fascinating history.
Delhi, Agra, Rajasthan are definitely on the top of the list when it comes to the best tourist attractions in India. They attract tourist crowds from across the globe and are bound to leave you awestruck. Don't forget to keep your camera on you. The architecture of tourist sights in these regions are some of the most beautiful architectural sights you will witness. Besides that, there are ample heritage sites and historic monuments that are a sheer treat for all those history enthusiasts.
What are the top 5 tourist destinations?
Top 5 tourist destinations in India are –
Varanasi,

Uttar Pradesh

Jaipur

, Rajasthan

The Backwaters

, Kerala

Goa

Manali

, Himachal Pradesh (and one more!)

Agra,

Home to the iconic Taj Mahal
While Agra is popular because of the Taj Mahal, Varanasi is a holy temple town, a means to understand Hindu culture. Jaipur is in the vibrant, culturally diverse state of Rajasthan and the backwaters of Kerala are a scenic gem worth visiting. Goa, set along the West coast is known for its beaches whereas Manali is a heaven on earth, with snow-capped mountains and every trekking enthusiast's paradise.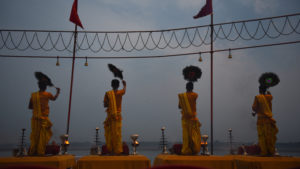 The morning aarti on the banks of the river Ganges, A holy prayer ceremony that takes place at dusk and dawn.
Which is the most beautiful tourist place in India?
India is brimming with gorgeous sights. From landscapes to architectural wonders. The Taj Mahal in Agra, Golden Temple in Amritsar and Jamma Masjid in Delhi are some of the most beautiful tourist places.
This is one of the most commonly asked questions by tourists looking at visiting India. Being the vast subcontinent that it is, narrowing the list down to just one or two of the most beautiful places, is practically impossible. However, if you plan on visiting India, simply hit the plan your trip form and get in touch with us. We'll help you pick the best place to visit in India based on your interests.
Explore More: Discover the Best Time to Embark on Your Indian Journey
Where should you go if you only have two weeks in India?
We usually recommend one region to explore if you have just 2 weeks. Either just a North India trip or a South India trip. For a North India trip, a short visit to the Himalayas is a possible addition. Here are some ideas for a two-week trip visiting the North.
If you love beaches, you can add a few days in Goa to either trip.
If hiking is something you intend on doing, or you just want to be completely away from other tourists, then look for an exclusively trekking holiday or an entire two weeks in one of the less popular states.
A trip across the highlights of both North India and South India is possible. We usually ask our guest to aim for at least a two and half-week holiday to include both regions but that would be pretty fast-paced.
Click here to look at some of the two-week-long trips our guests took.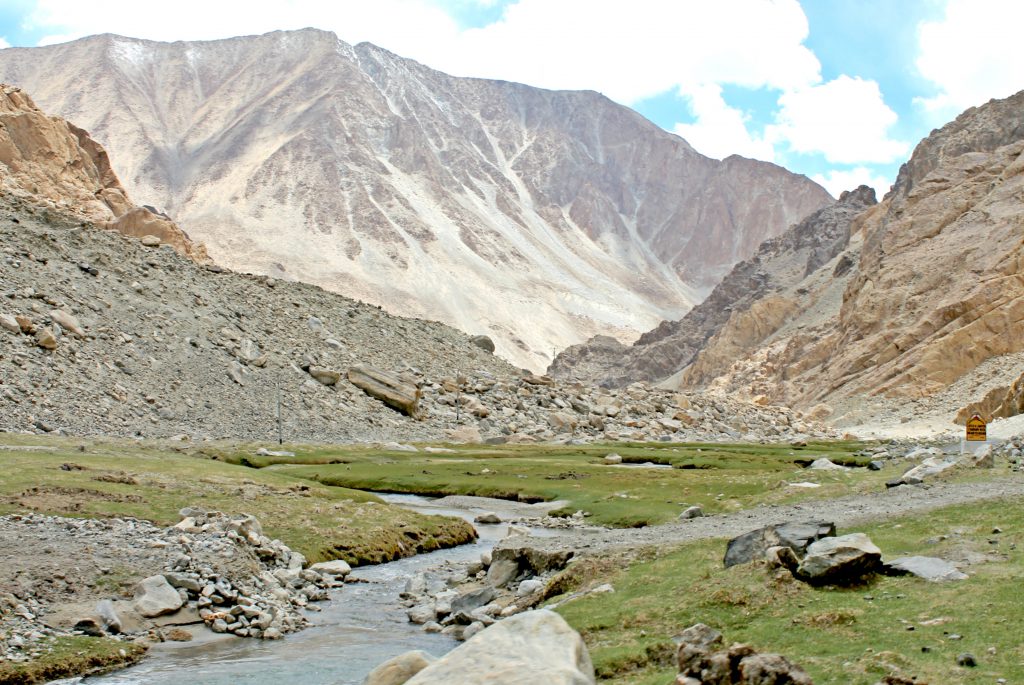 Nubra Valley in Leh is one of the main tourist attractions of the Himalayas
Where should you go for three weeks or more in India?
Your options would now be an extensive trip into either North or South or a combination of both. You can also consider seeing the spiritual cities or trek in the Himalayas plus a visit around Rajasthan.
You can almost always allocate some beach time, or look at two weeks in the popular regions and a week in the less frequented regions. Or check out our blog for some four weeks trip ideas.
All in all, it really depends on how long you want be travelling for and the preferences you have. If you're a history and culture buff your trip will be considerably different from a trip catering to a nature fanatic. The amount of time and the pace is also up to you, as is the amount of distance you prefer travelling in one sitting.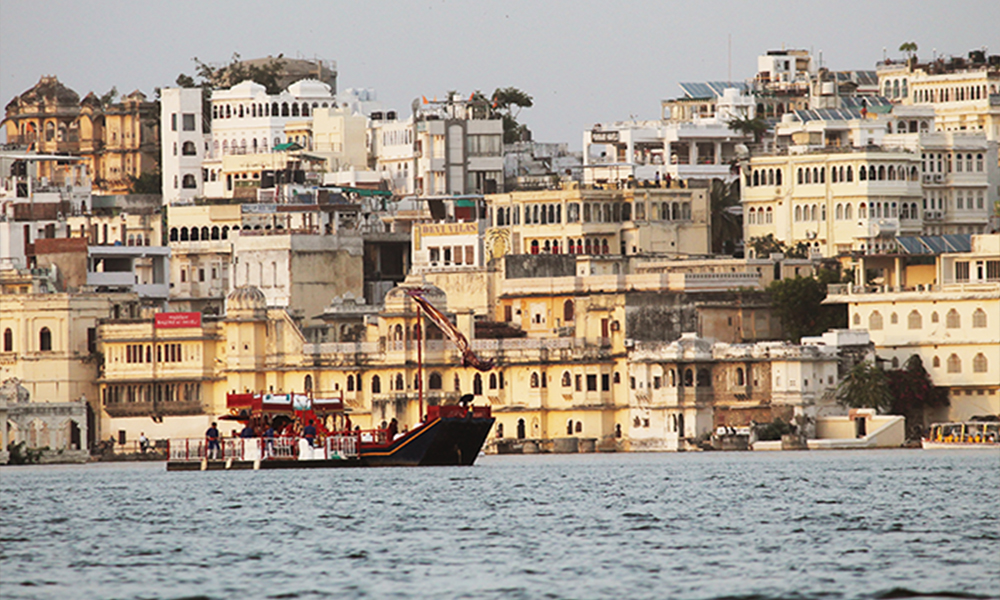 Visit the stunning city of lakes – Udaipur
We hope this information serves as a good starting point to explore the options for an Indian holiday. As we plan a guests route, we usually exchange various e-mails, so the route is always malleable to your specific needs and desires. If only one, all, or none of these regions appeal to you, plan your trip with us and let us know where you want to be and what your interests are and we'll make it happen. Here are all of our tour ideas that you can get some inspiration from.
helping you travel your way
Everything you need to know about India is here We have tried writing about everything you may need help with for your trip to India, If you need help in planning a trip to India Get in touch with us to to plan your trip of a life time.