Visiting India in December
If you're planning on visiting India in December, this article is a must-read. December is when winter season arrives in India, and India in December will vary depending on the region you visit. While South India has pleasant weather with cool temperatures, the North can be extremely cold. It's more than likely to snow in the mountains and you can even go skiing! Plan accordingly to find the best places to visit in India in December.
The tourist season kicks off in popular regions like Rajasthan, Kerala and Goa. Christmas time is when many international and domestic travellers go on a holiday. And India, with its constant sunshine and fantastic varied climate, is too tempting to refuse. India in December experiences a huge influx of tourists. But, as long as you book in advance and have a strong travel partner like India Someday with you, you can stay within your planned budget when planning your holiday.
December is one of the best months to visit India
visiting North India in December
When it comes to visiting India in December, the North is up for grabs. December is a fantastic time to travel to Rajasthan and the neighbouring states of Gujarat, Madya Pradesh and Uttar Pradesh. North India is one of the best places to visit in India in December due to pleasant weather. You can use the full day for activities and sightseeing without it being excessively hot. These areas experience the brunt of the heat from March to June and September to November. However, it can get very cold in the morning and at night – temperatures can drop to below 10ºC (50ºF). Hotels will supply warm blankets. Pack warm clothes and scarves, maybe even a hat and gloves, especially for the desert.
The only issue you might face is the fog, common in North India in December and January, especially in Delhi and Agra. This causes flights and trains to get delayed sometimes, and a limited view of the Taj Mahal early in the morning.
For a nice route through Gujarat, check this trip one of our guests did.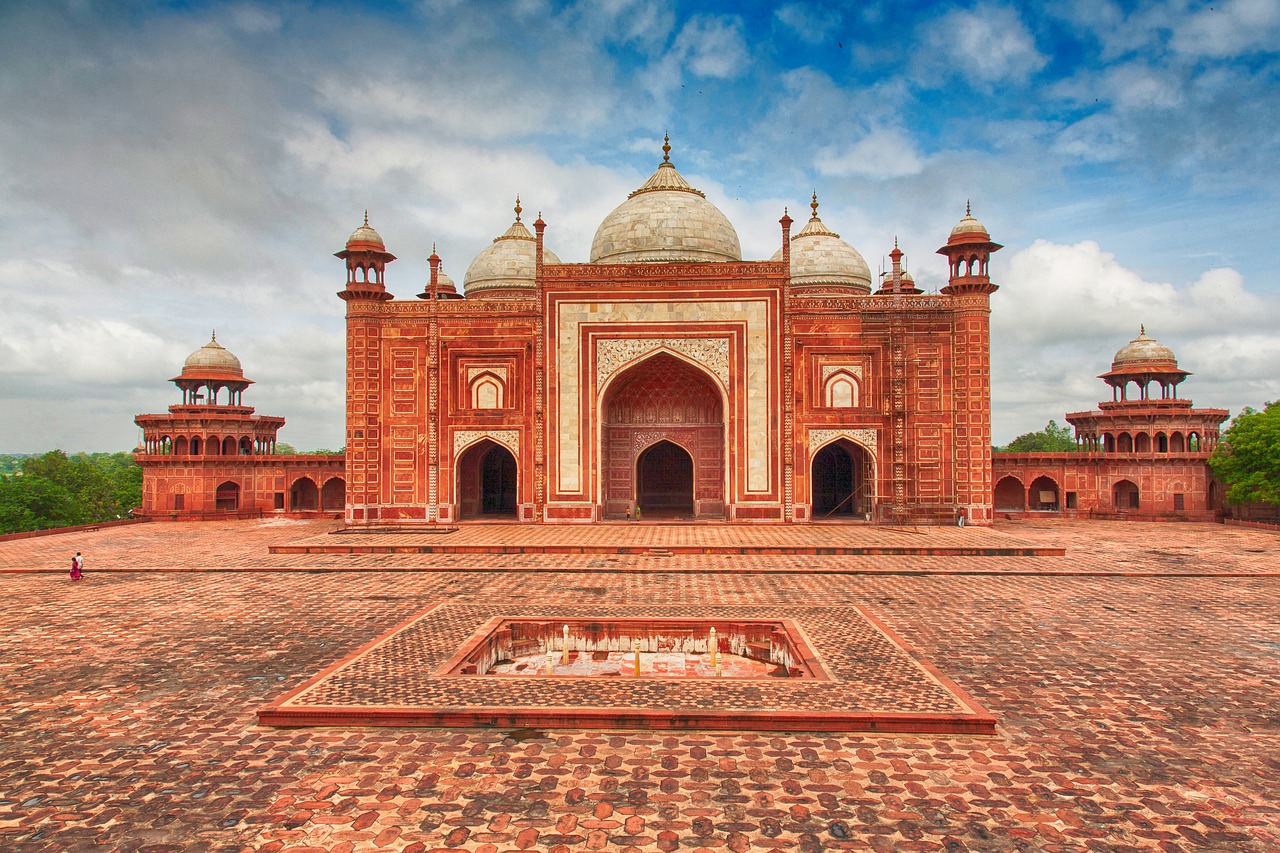 Start your trip to Delhi, the capital of India!(Photo Credit – Mohan Nannapaneni)
The Desert
We recommend an overnight safari to the desert, possible in Jaisalmer, Bikaner and a few other destinations. The safari lets you experience the desert and a mesmerizingly full night sky. There are also two fun and interesting cultural fairs that take place in North India in December- The Kumbalgarh Festival (1st to 3rd Dec) and the Mt. Abu Winter Festival (29th to 31st Dec). For some suggestions on travel sites in Rajasthan, click here.
People riding camels in the desert sand dunes
The Himalayas
Further North at the foothills of the Himalayas, it gets very cold in December. Often it'll snow in places like Shimla, Sikkim, or Manali. This can be a magical experience for some but can be quite disappointing for those trying to get a tan. If you're interested in skiing, then Gulmarg or Auli are good options. However, resorts aren't as lavish as in the USA, Canada, and Europe. We can help you finalize your travel plans, whether it involves skiing or not. Simply click Plan Your Trip.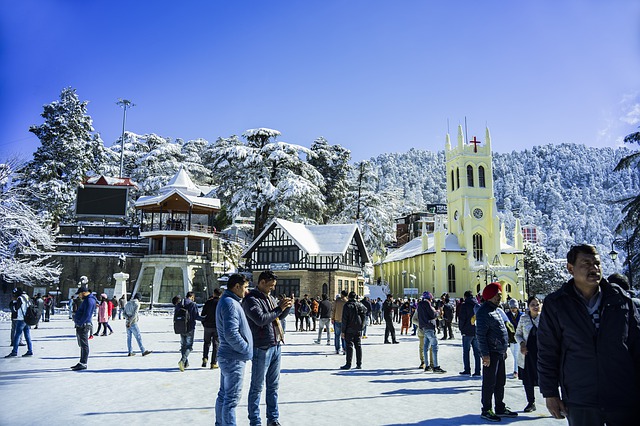 Manali town covered in snow
visiting South India in December
The retreating monsoon along the east coast ends around mid-December. Sometimes cyclones hit from the Bay of Bengal to Tamil Nadu in places like Chennai, Pondicherry and Mahabalipuram. However, this doesn't happen often and it would only be in the beginning of the month, if at all. Pondicherry, a former French colony with catholic influences, is a great destination if you want Christmas vibes.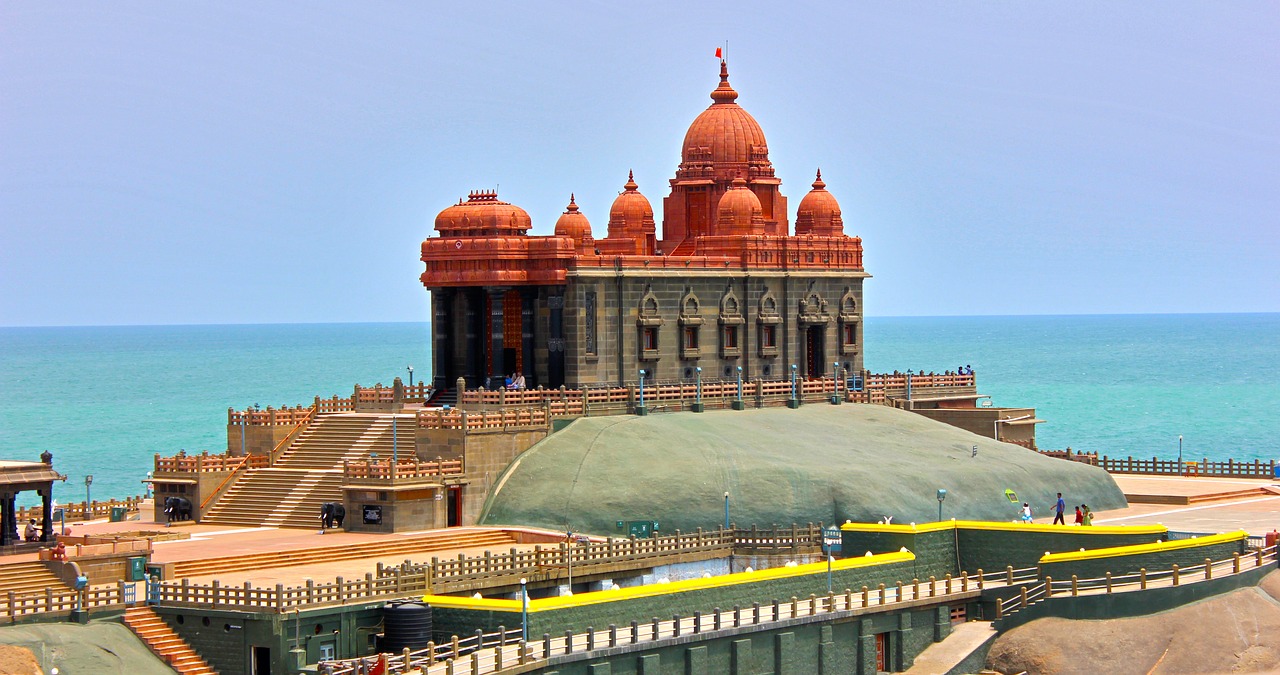 You can visit the stunning temples in South India
Kerala
The rainfall stops in Kerala during December. While it's quite warm all year round, it's pleasantly warm or quite cool in December. In the mountainous areas like Munnar, Thekaddy or Wayanad, it can be as low as 17ºC (62ºF). It is peak season on the beaches so prepare for large crowds around Varkala and Kovalam. Off the well-worn path, we'd recommend Marari Beach, just 45 minutes away from Alleppey. Kerala has also many Christian influences, especially in the backwaters and Kochi region, making it a good Christmas destination. See our route recommendations for Kerala here.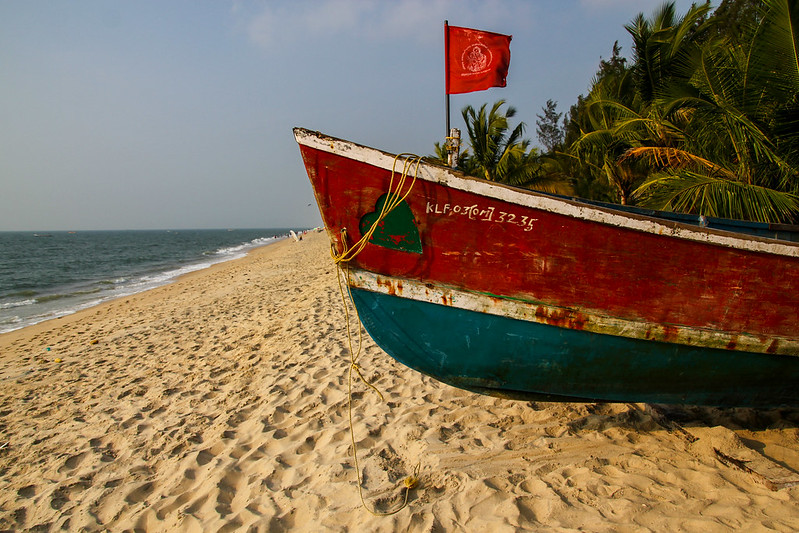 Marari is a little untouched village at the beach, the perfect beach to visit in the winter (Photo Credit – Andy Kaye)
Goa
If you want to spend the holidays in Goa, book months in advance. You must plan a multiple-day stay as hotels don't accept short stays. Prices are the highest at this time of the year with peak season supplement booking charges from December 20th to January 10th. Prepare for very crowded beaches.
Here are some route suggestions for two weeks and four weeks in South India.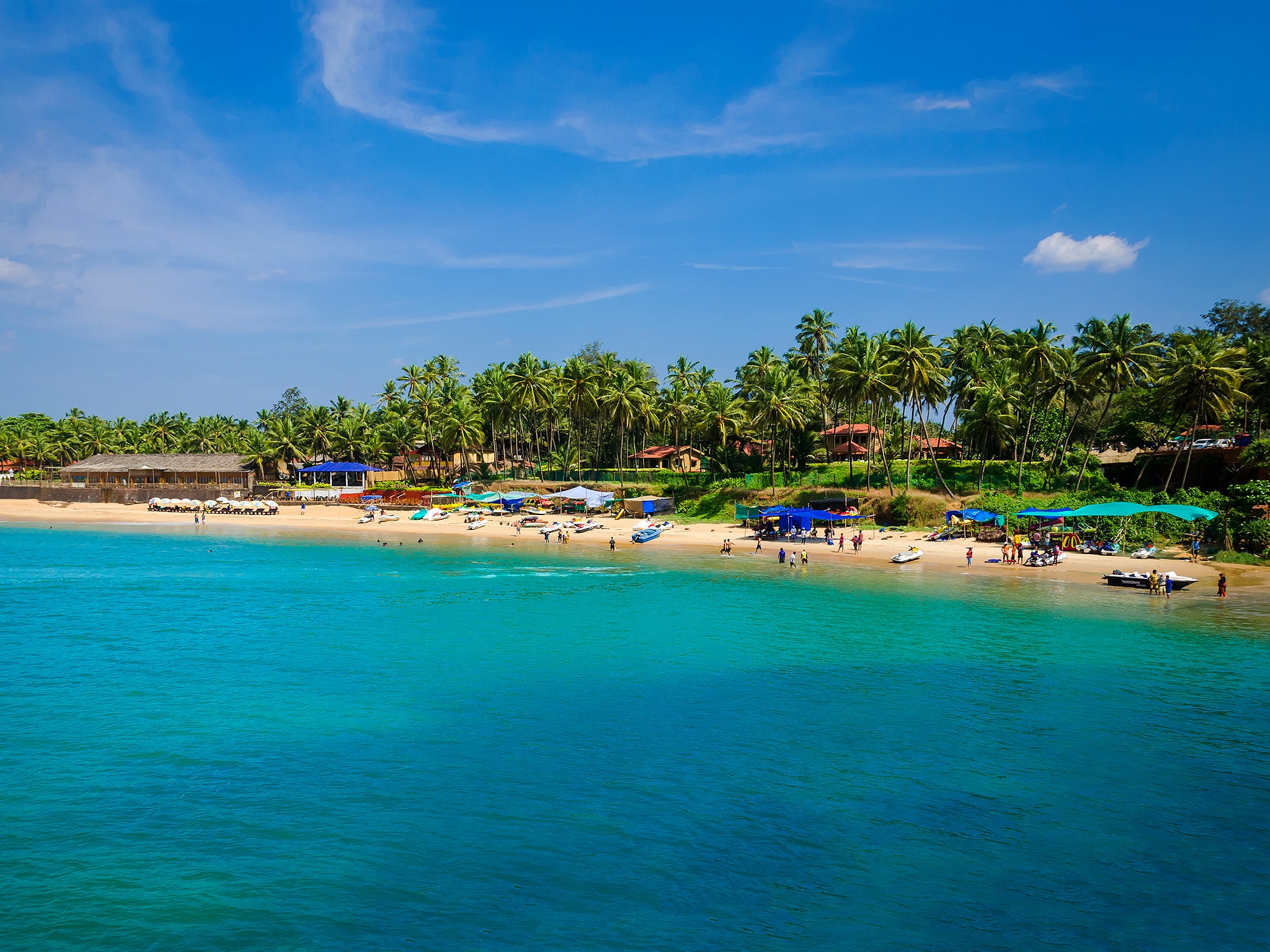 Relaxing beaches of Goa
Visiting India in December – In a nutshell
Visiting December in India is a common trend. This makes it peak tourist season for many regions. Holidays in December to Rajasthan, South India and Goa need to be booked well in advance, preferably before September. Train tickets are often booked three months beforehand and flights can get very expensive. Emergency bus tickets are available but offer less comfort. Trips to the mountains in the North and Northeast require warm clothing. Additionally, not every activity is possible, so plan your trip wisely.
If you like to escape the Christmas madness and cold in December, plan your trip with us now and we'll help you decide the best places to visit in India in December.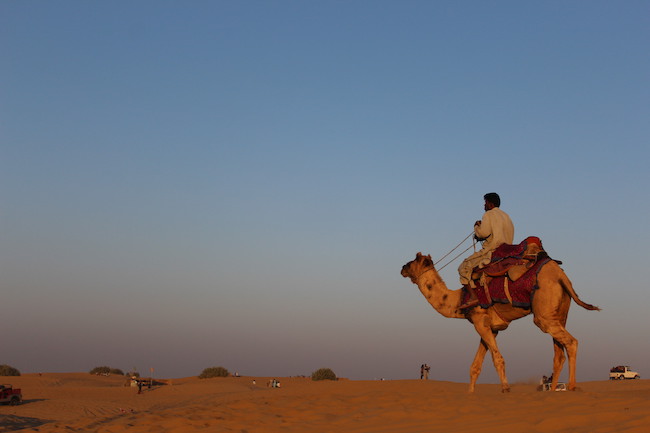 The Thar Desert is one of the best places to visit in India in December, but prepare for the desert chill!
helping you travel your way
Everything you need to know about India is here We have tried writing about everything you may need help with for your trip to India, If you need help in planning a trip to India Get in touch with us to to plan your trip of a life time.