How We Work
A visit to India will leave you with memories to last a lifetime.
We provide a helping hand to those who want to travel independently, but would like some assistance with planning and turning their dream holiday into reality. With no hidden costs and a highly personalized service, we can make sure that your Indian adventure is well thought out as well as cost-effective.
Whatever your preferred style of travel, we'll use our extensive experience to make sure you won't waste a single moment trying to navigate the vast expanse of India. Whether you want to sleep in dorm rooms or four poster beds, we can help you get there.
Fill a plan your trip from and we will get back to with more questoins or with a email confirming we have understood you and your travel preferences.
Once we hear back from you, we will send you a initial tarvel plan, and we can use this as a platfrom to discuss your trip further. There is no cost involved in getting the plan
We can modify the plan till you are satisfied with it. Once you confirm to use our services and confirm the plan, we then take a advance and ask you for your details to book trains and flights and hotels.
We confirm your bookings and send you vouchers and all confirmations. We also send you documents to prepare for India and tip documents for cities you are visiting. Once you are in India we are available 24 by 365 for any questions and operational hiccups you might have.
Our Fees
We charge a consultation fee to plan a trip up to two weeks for two adults.
USD 400
Every subsequent week is charged
USD 145
Every additional adult is charged
USD 75
Single traveler gets a
20% discount on our Fees.
Click here to read our Payment/ Reference and Refund Policy
* 5% Government Service Tax is applicable on your trip billing.
Our Philosophy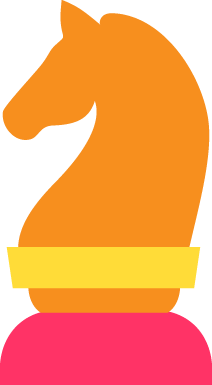 PLANNING YOUR TRIP
We help you plan all aspects of your trip, from which places to see to how to fit them into your timeframe. We help you plan the appropriate modes of transport and assist you with choosing the right blend of places to stay.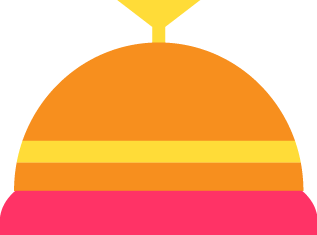 CHOOSING PLACES TO STAY
We aim to recommend places that we feel have their own unique charm and are run by friendly, welcoming hosts. We are also happy to book places that you have found on your own.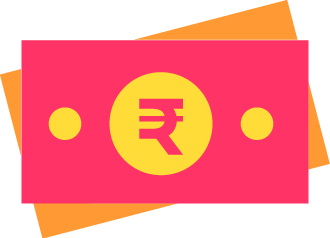 PRICING FORMAT
It is important to us that our guests are in control of their own budget and that all costs are transparent. In order to achieve this, we give our guests a complete breakdown of all costs including accommodation, transport and activities. We will never charge any add-on fees. The cost of any accommodation, transport or activities will always match those that you could find online.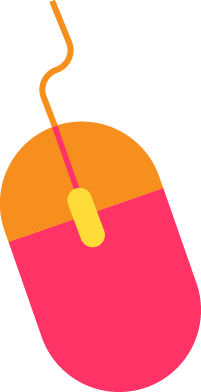 BOOKING YOUR TRIP
We are your single point of contact for all of your bookings. Be it accommodation, trains, buses, flights or car hires. In addition, we will share with you all of our local knowledge, insights and experiences of traveling around India as well as all of the feedback with have collected from our guests over the years.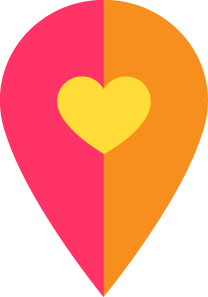 MEETING OUR GUESTS
We love meeting our guests. Whenever possible, we make the time to meet up with any of our guests that pass through Mumbai.
SUSTAINABLE TRAVEL
Sustainable travel is the need of the hour, and we at India Someday recommend eco-resorts, environment-conscious tips, and sustainable modes of travel wherever we find them.
Meet The Team
Harsh Sonawala
(Co- Founder)
Harsh Sonawala is the co founder of India Someday and since his childhood, he has travelled to different parts of India and the world. The thrill of travelling and sharing his experiences with others was the reason behind starting India Someday. Other than the office where he is conjuring up marketing ideas, he can be found scuba diving in the Andamans or relaxing in a chalet in the Himalayas.
Abbas Slatewala
(Co- Founder)
While doing an internship in Brussels, Belgium in 2009, Abbas was often greeted by 'Oh! I want to go to India Someday' when he would say he was from India. He loves trekking and showing his multi-layered country to travellers. Abbas manages operations and trip experiences at India Someday, never misses watching a cricket match and will usually be seen coaxing his team into trying his new green smoothies!
Aaliya Shaikh
(Head of Bookings & Customer Support)
Desperately in need of a solution? Head to Aaliya, she'll wave her wand & solve it all. The one person who can handle any client and manage every problem that comes her way, you'll never see her frown while juggling tasks. With a dream to travel to every corner of the world, she helps turn our clients' travel dreams into reality here at India Someday. When she isn't glued to her laptop, she paints and pursues her love for music.
Sameer Shaikh
(Head of Sales)
From working in a corporate setup for 7 years to pursuing his passion for travel, it has been quite a journey for our Sales Head, Sameer. His love for the intricacies of how a business thrives is what leads to him ensuring that no client ever goes unattended. He now devises travel plans and handles Sales for us. Sameer never misses an opportunity to read his novel, laugh at stand-up comedy sets or play his guitar.
Adina Goerke
(Business Development)
If you ever believed that introverts can't be good with people, hold your thought till you meet Adina. Our Business Development Exec and Product Development Head is the most enthusiastic when she's with her clients, or working towards widening your horizons. She can often be seen plotting to fulfil the dreams of travellers that come her way. If work hasn't occupied her mind already, she'd definitely be dreaming about exploring nature and dense untouched jungles on her next trip.
Joynel Vaz
(Bookings)
They say, "Curiosity killed the cat". But it only helped Joy grow. If there's anything that Joy is proud about, it's his beer belly, his unrelenting love for food and his bicycle rides. Our money will always be on him if he gets in an eating competition. We feel that Joynel's love for offbeat destinations come from his ability to quietly go about his work. He might not know where he is going, but he always keeps a watchful eye on his guests and knows their whereabouts.
Viveka Fernandes
(Sales)
The world is her dance floor and we're all just living in it. Count on Viveka to help you waltz through the fascinating experiences India has to offer. This particular sales woman knows just how to charm people with her dance moves and her gregariousness alike. So it makes sense that being a drama queen comes naturally to her. When she isn't busy working or humming her favourite Bollywood songs, she often dreams about visiting Russia.
Trisha Soni
(Booking & Customer Support)
She might have majored in finance, but she also has a PHD in Chasing Adventures. Trisha has a special place in her heart for exploring the road not taken. She is someone who is driven by thrill. Her love for climbing trees and hiking the tallest of mountains bear testimony to just that. If there's any client who is looking for an eccentric escapade, there's a very strong chance she will chase that opportunity too and make it happen.
Priya Singh
(Accounting & Finance)
Priya Singh is our Accounts Executive whose professional life involves around managing the company's finances. She is also a selfless soul who stocks up her desk with Lays and Balaji chips packets. Barely ever for herself though. When she isn't busy showcasing her unwavering focus and diligence, she travels around the country to explore India's scenic landscapes. After all, what's travelling if not a way to be in touch with nature?
Lynette Rodrigues
(Accounting & Finance)
When Lynette isn't busy fulfilling her duties as an Accounting professional, she can be seen assuming the responsibilities of a Santa. A Santa that never runs out of chocolates, candies and munchies in general. A Santa that's good with finances and maintaining them on excel sheets. But even Santa needs a break every once in a while. So that's when Lynette goes on those relaxed and comfortable countryside trips.