Our 10 Best Things To Do in India
Created by Harsh Sonawala,
Last Updated on November 23, 2023
We believe India should be on everyone's travel bucket list – all the way at the top. Not just because of our exotic culture and diverse landscapes but also because there are so many things to do in India that you can't do elsewhere in the world. From staying at old, elaborately crafted palaces to enjoying the views over snow-peaked mountains – Here's our list of best things to do in India.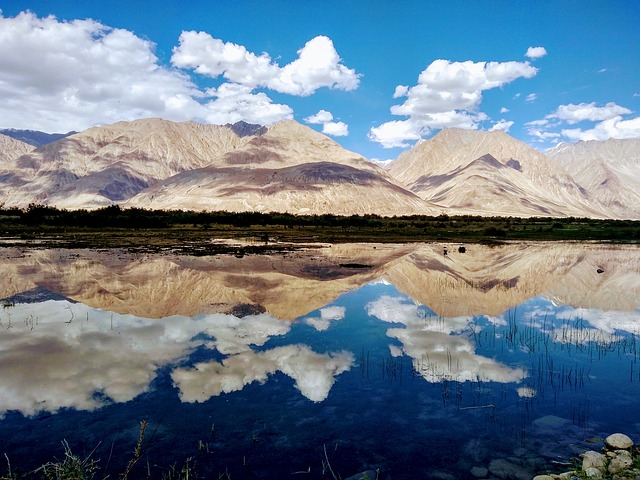 Plan your trip to India with help from our list of best things to do in India
1. The Taj Mahal in Agra
We know it's quite an obvious choice and some might say it's overrated. Due to an extensive renovation process taking place, and parts of it being covered in scaffolding, you might also say it lost its magical touch. We're here to tell you otherwise! The Taj Mahal is one of the most fascinating and most stunning monuments in the world. It doesn't have world status for being one of the wonders of the world for no reason! See for yourself and then judge. Check out our practical guide on getting around Agra for more information on the fascination that is the Taj Mahal.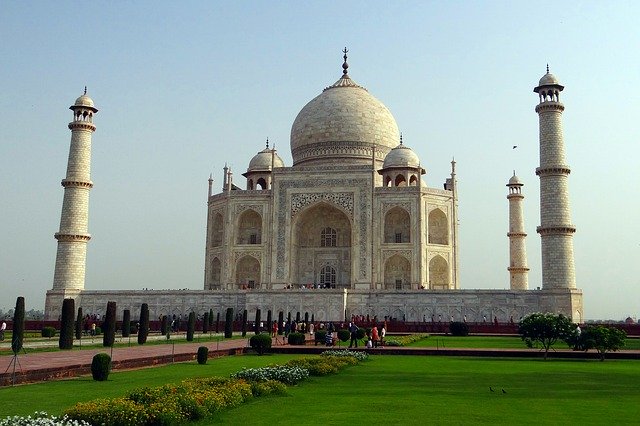 One of the great wonders of the world and the monument of love: The Taj Mahal
2.Tiger Safari at a National Park
India has some magnificent national parks with great flora and fauna to experience. But the main purpose travellers visit these parks is to see the stunning Bengal Tiger. And the good news is that its population is slowly rising in the subcontinent's protected areas. One of the most popular parks is the Ranthambore National Park in Rajasthan. Other good parks to spot the royal cat are Kanha, Pench, Bandhavgarh, Tadoba or Jim Corbett National Park. This is definitely one of the best things to do in India.
So to feel like Mowgli in 'The Jungle Book' (supposedly set at Pench National Park), head to these remote natural spots. But, be prepared that accommodations in the protected areas are expensive. To get there you will mostly have to book private transport as public transport options will not exist. Jeep Safaris are often fully booked three months in advance so make sure that you are prepared.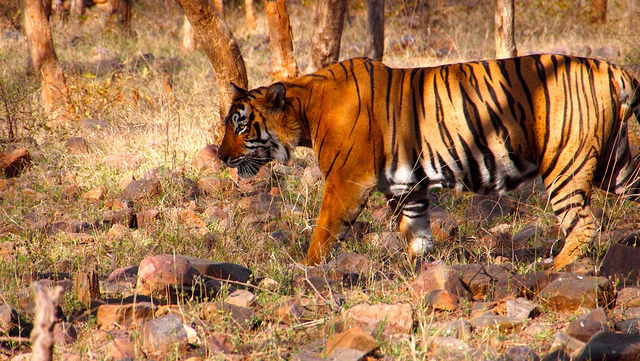 Amongst the best things to do in India: a tiger safari at a National Park
3. Outdoor Activities in the Mountains
Oh, the Himalayas! This is one of the largest mountainous ranges in the world, home to the highest peaks. Here you experience views like you have never imagined, so extraordinary that you feel small in comparison. There are so many things to do: day and multi-day hikes, paragliding, bungee jumping, zip-lining, rafting, skiing and so on. Check out Coralie's trip to Leh and Ladakh in the Himalayas and Joanna's and Alejandro's trip to the north-eastern mountains for first-hand accounts on visiting these areas.
If you arrive in winter then check out the Western Ghats along the western coast of India from Maharashtra to Kerala. Here you can hike in between tea and coffee plantations, explore hidden waterfalls and enjoy the subtropical rainforests, which are older than any other monument you can find in India. And, it is still pleasantly warm in winter. Check out what Daphne did on her 14-days-trip across South India. Alternatively, for more information about skiing in Kashmir, take a look at our blog. If you thought India is just ruins and urban chaos, think again!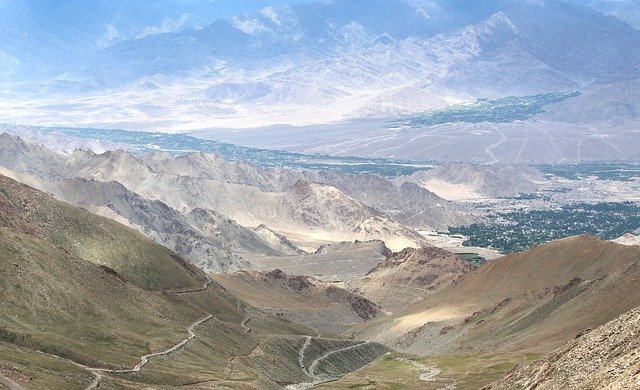 Escape to the mountains, like the Lahaul Spiti, and enjoy the paradisiacal landscape
4. Houseboat in the Backwaters of Kerala
The Backwaters in the centre of Kerala, in Southwest India, are a paradise of waterlily-covered lakes, small winding canals overgrown by palm and fruit trees, and surrounding little villages far away from the urban chaos. A labyrinth of waterways parallel to the coast of the Arabian Sea, this place offers serenity and peace for the nature-loving traveller. It also contains one of the top things to do in India.
There is no better way to explore this piece of a natural wonder than by renting a private houseboat for one night. You can cruise through the river while eating fresh fish, fruits and other delicacies cooked by your very own chef. Then relax in your own private lounge, which makes for the best treat of your India trip! Read about the best time to travel to Kerala and see Tom and Amy's trip to South India for some inspiration.
Explore Further: Navigating the Best Times for Kerala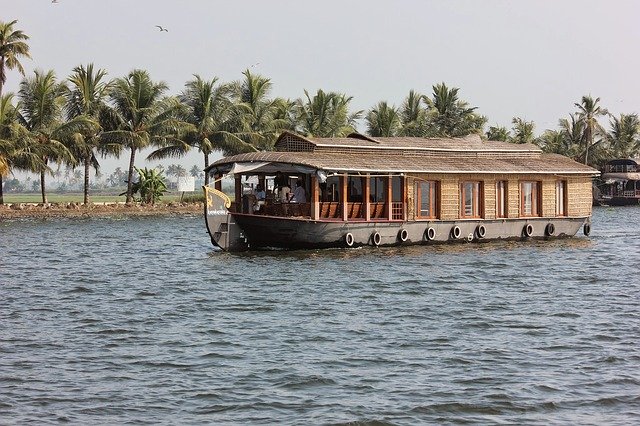 Venture into the mysterious backwaters of Kerala
5. Beaches of Goa
If you are looking for a little bit of beach vacation at the end of your trip then there is no better place than Goa. Wide sand beaches with palm groves lead you to small village huts ready to serve delicious fish and other culinary treats. Most resorts have beach huts where you can hear the waves break and watch the sunset over the Arabic Sea.
There are many things to do for everyone: a crazy nightlife for party animals and, in contrast, quiet beaches for sun worshippers. Goa has fun, small budget hostels for long-term travellers but also luxury resorts for guests who prefer more comfort. There are many restaurants and cafes with international cuisines to try. Be aware that most resorts are booked out for December and January months as this is the prime season! If you are interested in more than sunbathing at the beach, read this article by one of our travellers about things to do in Goa.