Our 10 Favourite Things To Do in India
We believe India should be on everyone's travel bucket list all the way on top. Not just because of our exotic culture and diverse landscapes. Also because there are so many things to do in India that you won't be able to do anywhere else in the world. From staying at old elaborately crafted palaces to enjoying the views over snow-peaked mountains. We made a list of our Team's and guests top favourite things to do in India:
1. The Taj Mahal in Agra
Yes, we know, it's quite an obvious one. You might say it's overrated. Due to an extensive renovation process going on and parts of it being covered in scaffolding you might also say it lost its magical touch. No it did not! The Taj Mahal is one of the most fascinating and most stunning monuments in the world. It doesn't have world wonder status for no reason! See for yourself and then judge. Check out our route suggestions for Delhi, Agra and Rajasthan for more things to do in India along with a visit to the Taj Mahal.
2. Tiger Safari at a National Park
India has some magnificent national parks with great flora and fauna to experience. But the main purpose travellers visit these parks is to see the great Bengal tiger. The good news: its population is slowly growing again in the subcontinent's protected areas. One of the most popular parks due to its proximity to Agra and Jaipur is the Ranthambore National Park in Rajasthan. Other good parks to spot the royal cat are Kanha, Pench, Bandhavgarh, Tadoba or Jim Corbett National Park. So to feel like Mowgli in 'The Jungle Book' (supposedly set at Pench National Park) head to these remote natural spots and bring along some good luck! But be prepared that accommodations in the protected areas are expensive. To get there you will mostly have to book private transport as public transport options would not exist. Also very often the Jeep Safaris are booked out three months in advance!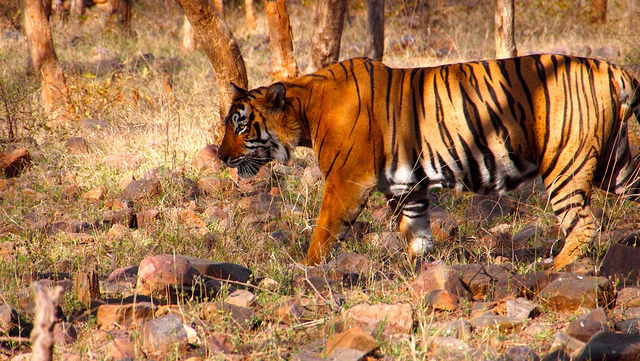 Amongst the best things to do in India: a tiger safari at a National Park
3. Outdoor activities in the mountains
Oh the Himalayas! One of the largest mountainous area in the world with the highest mountains in the world. Here you experience views which make you feel so small and irrelevant like you would have never imaged before. There are so many things to do: day and multi-day hikes, paragliding, bungee jumping, zip lining, rafting, skiing and so on. Check out Coralie's trip to Leh and Ladakh in the Himalayas and Joanna's and Alejandro's trip to the north-eastern mountains.
If you come in winter check out Western Ghats along the west coast from Maharashtra to Kerala. Here you can hike in between tea- and coffee plantations, find hidden waterfalls and enjoy the subtropical rain forests older than any monument you can find in India. And it's pleasantly warm in winter. That's what Daphne did on her 14-days-trip across South India. Who thought India is just old stones and urban chaos, think again!
4. Houseboat in the Backwaters of Kerala
The Backwaters in the centre of Kerala in South-West-India are a paradise of water lilies covered lakes and small winding canals overgrown by palm and fruit trees and little villages far from urban chaos. Being a labyrinth of 900km waterways parallel to the coast of the Arabian sea this place offers serenity and peace for the nature loving traveller. And what better way to explore this piece of a natural world wonder by renting a private houseboat for one night. You can cruise through the landscape while eating fresh fish and fruits and other delicacies cooked by your very own cook and hanging out in your private lounge in the front. The best treat of your India trip! Read about the best time to travel to Kerala and a night on a houseboat and see Tom and Amy's trip to South India for some inspiration.
5. Beaches of Goa
From one to another relaxing treat. If you are looking for a little bit of beach vacation at the end or beginning of your trip there is no better place in India than Goa. Wide sand beaches with palm groves leading to small village huts serving delicious fish and other culinarian treats. Most resorts have beach huts from which you can hear the waves break or watch the sun set over the Arabic sea.
There are many things to do for everyone:  There is crazy nightlife for party animals and quiet beaches for sun worshippers. Goa has fun hostels for long-term travellers with small budgets and luxury resorts for the comfort guest. There are many restaurants and cafes with international cuisines. But be aware that most resorts are booked out for December and January months in advance as that is main season! If you are interested in more things to do in Goa than sunbathing at the beach, read this article by one of our travellers about things to do in Goa.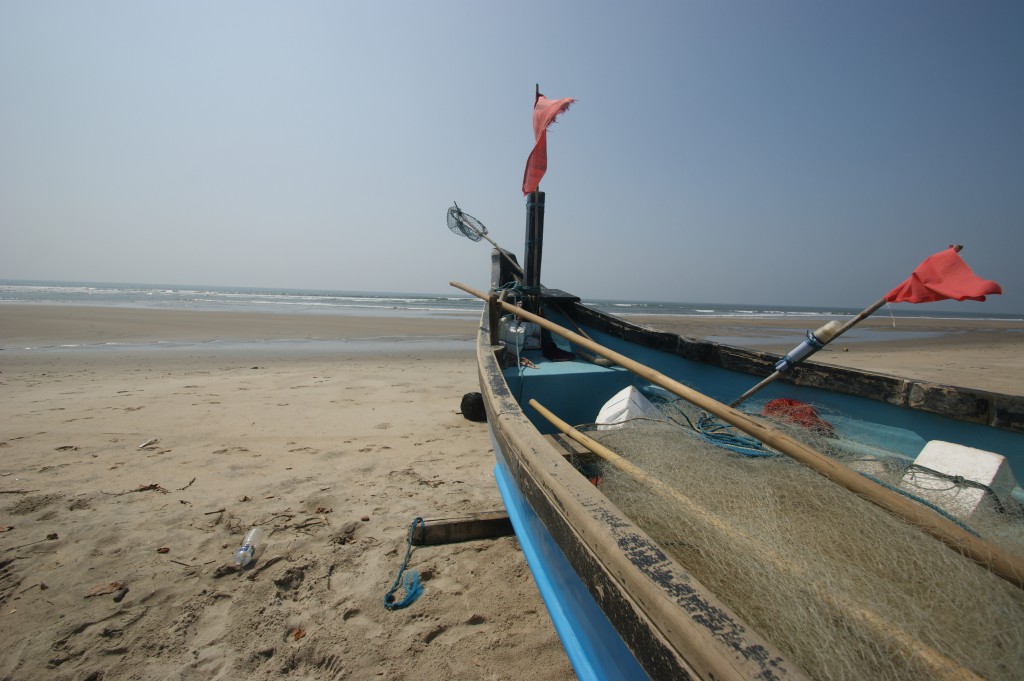 There are many things to do in Goa but most people come to relax at the beaches.
6. Homestays of local families
What are travellers hoping to experience when they decide to come to India? A culture that is so substantially different from their own. How can they achieve that? By meeting locals and getting to know their mentality, traditions, spiritual beliefs and just simply their daily routines. There is no better way to make this experience part of your trip to India than by staying at homestays.
These are basically homes of local families who rent out a room or more at their own houses. They cook for you, they chat with you, they tell their stories and show you how they live their life. Also the owners can give you a perspective on the city from the eyes of a local, not a chain hotel. They suggest you definitely the best things to do in every city. Our guest Henning from Germany decided to stay entirely in Homestays during his trip though Rajasthan.
7. Stay at a 500-year-old palace
All over Rajasthan and central and north India you can find historical sights of long gone glory days of the Moguls and Maharajas. Many bigger cities but even small rural villages were once the seats of different ruling families. They protected their own from neighbouring enemies by building large forts with amazingly crafted palaces inside. Many of these strongholds were transformed into luxury hotels over the last decades since India became a democracy and the royal families lost their powers. So you can stay in hotel rooms with very detailed traditional wall murals and antique furniture, looking over royal land like the kings and queens did already many centuries ago. And that is not always as expensive as you might think! Plan with us and we can tell you where you can stay like a royal guest on a small budget.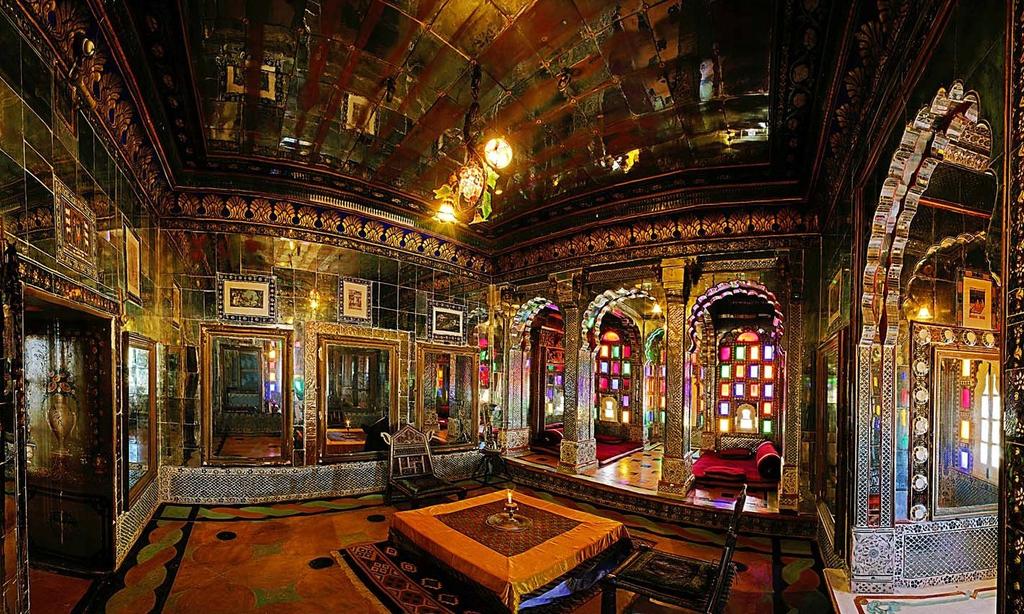 Deogarh Mahal is a former royal palace transformed into a hotel.
8. Festivals
India has incredible spiritual festivals. There is Holi, the festival of colours, where everyone plays with dry colours and water and can feel like a child again. Or the festival of light called Diwali which is the most important festivals for Hindus and considered their new years' celebration. Ramadan is the one month long fast of Muslims that comes along with great delicious feasts at the rise of the moon for 30 days and the big Eid celebration at the end is another great. In Mumbai people celebrate Ganesh Charturthi, the holiday that marks the birthday of the beloved god with the elephant head, extensively. There are so many festivals and they are all so different to what we celebrate at home abroad. Learn more about the most important festivals here.
9. Spiritual and rejuvenating experience
Yoga and Ayurveda originated in India and are practised all over the country. Traditional Indian medicine and treatments are all about using the healing powers of nature and from within our body and mind. For everyone who can stay a little longer in India to find peace and spiritual and physical healing there are many ashrams and Ayurveda institutes. Mostly, as a travel agent, we can't book most places for you but we can advise what places fit your needs and how to get in touch with them. If you still want to travel for adventure and sightseeing but also practise yoga from time to time, you can stay at certain hotels and resorts where they offer yoga classes as a one-time activity. In most cities  private teachers also offer yoga classes on regular basis.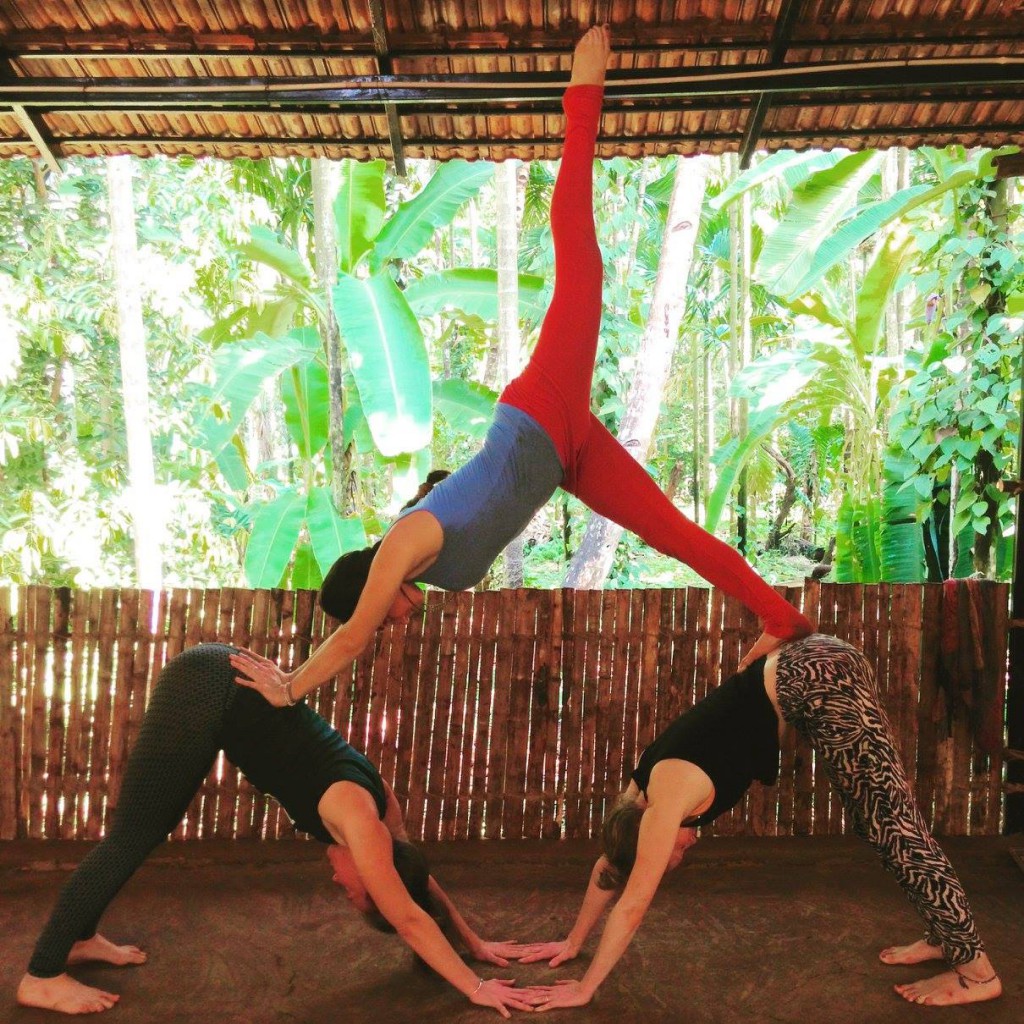 Viele Reisende in Indien kommen um Yoga zu praktizieren.
10. Responsible Tourism Activities
India has many Responsible Tourism activities that make you understand the culture in a sensible way. Reality Tours & Travel runs slum tours in Mumbai and Delhi that aim to break down the negative stereotypes people might have of such communities. They invest 80% of their profits into social activities in the slums. While you are in Agra check out the wonderful Sheroes Hangout Café which is run by survivors of acid attacks. The proceeds go fully to their medical and legal aid. Kabani runs responsible tours in Kerala which educate the visitors about the traditions of local ethnic groups. You can combine those tours with an individual trip across South India.
Of course there are many more things to do in India and they are all so different from each other. We can suggest many more activities that fit your expectations of a perfect trip to India. Plan your India trip with us now and we can find together the best route and itinerary for you.