Weather in India in February
Plan on travelling to India in February? Here's a detailed guide to help you understand the weather in India in February. February marks the end of India's winter season. The climate across the country is cool as opposed to the following months. February signals the close of peak tourist season. March marks the onset of the hot season but the rise in temperatures is gradual. Temperatures in the South start to rise slowly where as the North still experiences a cool, pleasant climate. This means great weather, while avoiding the crowds of December and January. The article will also give you inspiration on some of the best places to visit in India in February.
Wondering when is the best time to visit India? Read this!
Here is a detailed overview on what the weather would be like each month in India, in different regions of the country. Feel free to explore.
January | February | March | April | May | June | July | August | September | October | November | December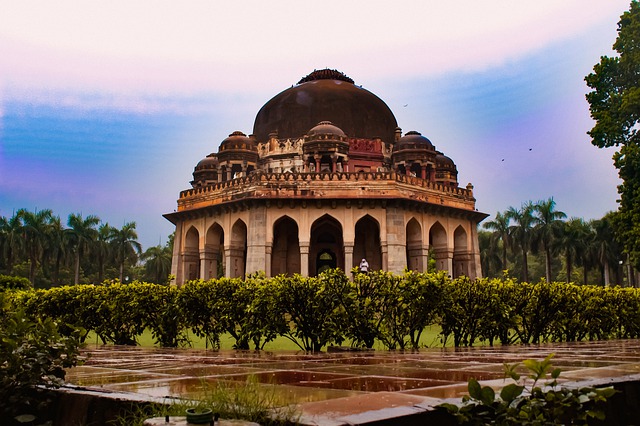 weather in north india in february
While there are many places to visit in India, weather in North India in February is just breaking out from its stifling winter and turning its face to the sun. Regions such as Delhi, Agra, Rajasthan and Central India witness a rise in temperatures during the day. But, mornings and evenings continue to experience lower temperatures with a cool, pleasant climate. At this time of year, rainfall is unlikely, especially rainfall in the Northern and Central regions. Take note however, that there may be persistent fog around Delhi and Agra that can last for days at a time. Given the fog, there are bound to be disruptions in flight schedules and train departures, so be prepared for delays.
In the evenings, North India can get fairly cold, with temperatures ranging from 15° to 5°C. Further, rooms with heating facilities are uncommon, luxury hotels being an exception. However, hotels and guesthouses will usually provide warm blankets for the night. We suggest carrying a pair of warm socks and maybe something to cover your ears at night. Nature reserves, Jaisalmer or regions further North such as Amritsar or Delhi get particularly cold at night during this time of the year.
Look at our two week travel routes all perfect to embark on during the month of February.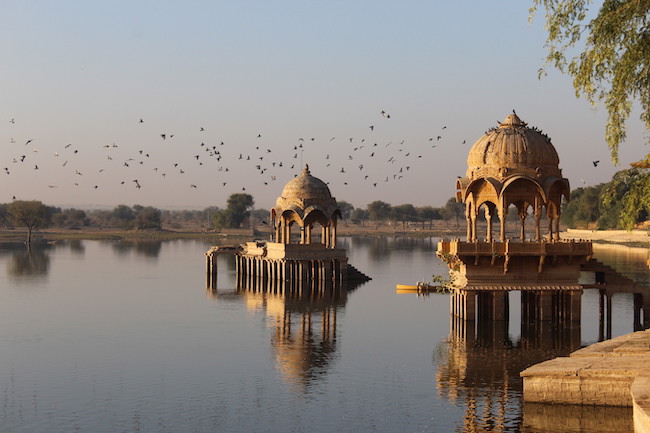 Rajasthan and its charm is perfect in February, where the summer is slowly settling in without it getting too warm (Photo Credit – Sameer Shaikh)
weather in THE MOUNTAINS in february
In the Himalayas, blocked roads and hiking trails in the snow, can become a major issue in winter. Travelling here could become a difficult, expensive and often a tiring affair. Therefore, the Himalayas are best enjoyed when visited during spring, summer or autumn.
However, there will still be opportunities to ski in February. Gulmarg in Kashmir is an excellent spot to do so. Also, keep in mind the safety concerns due to the India – Pakistan border conflict. The other alternative for skiing enthusiasts would be Auli in Himachal Pradesh. The accommodation will not resemble western standards, so don't set your expectations too high.
February is not the best time, but if you plan to visit India April onwards then our mountain routes are perfect to embark upon.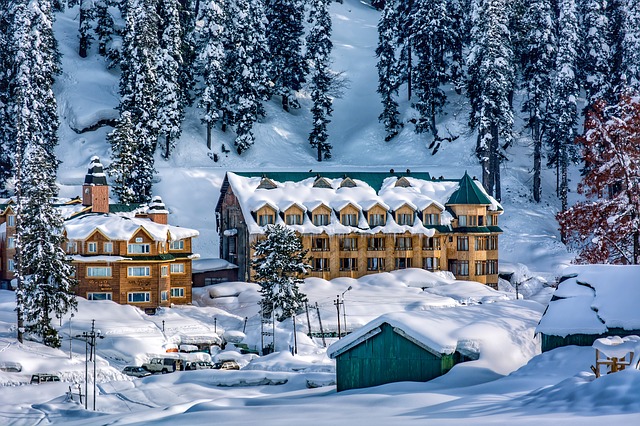 weather in south india in february
Southern India experiences peak tourist season in February, so places such as Varkala and Kochi can become quite busy. We recommend booking accommodation in advance to assure availability and the best rates.
At this time of year, we suggest you head to the beaches along the western coast in Karnataka, Kerala and Goa. You are safe from both sunburn and frostbite! A downside of visiting Goa is that it is busy and vibrant during February, do expect more tourists but more dining options, Yoga Shalas and other things to do. In our opinion, February is a great month to visit Goa.
It is highly advisable to plan your trip in advance. Irrespective, we'll always find a place for you to stay and make the most of your Indian holiday. Check out Rachel's trip across South India – Inspiration for a travel route inclusive of Goa (ideal for travelling from October to March).
You can also look at our two week travel routes across South India.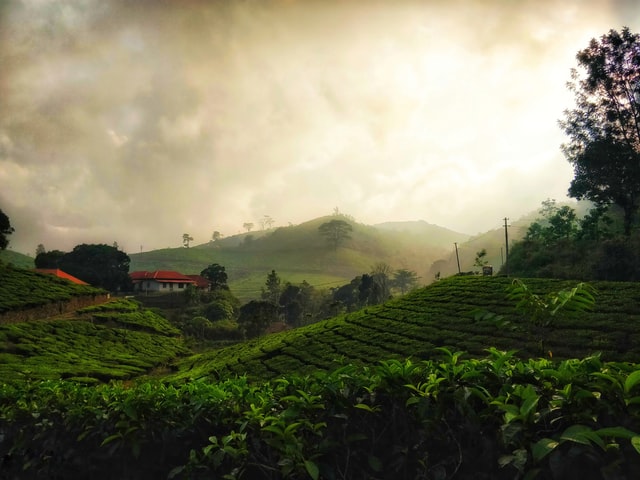 INDIA SOMEDAY recommendS
We highly recommend the deserts of Rajasthan amongst the places to visit in India during February. Travelling to this region during this time of the year helps you experience the authentic charm and vibrancy at it's best. The summer starts to set in gradually without making it unbearably hot. Considering the good climate, it is likely to be packed with tourists, making it difficult to book accommodations last minute. It might be a good idea to make bookings in advance just to be sure. For more information, feel free to visit our blogs on Rajasthan.
Besides travelling to Rajasthan, most regions in India experience great climatic conditions, the mountains of the North being an exception. This would mean exploring the South of India especially regions like the hilly areas, lush green landscapes and beaches of South India. It also includes the gems of East and Northeast India. From exploring the holy city of Varanasi to the picturesque states of Northeast India. Be it Sikkim, Meghalaya or even Mizoram, these regions have so much to offer and are an absolute beauty during this time of the year. If you're looking at travelling to India in February, here's some inspiration on travel routes that we highly recommend, for making the most of your trip.
Whether you are looking for more information about the weather in India in February, the best time to visit India or simply need help planning your Indian adventure, we've got you! Hit the Plan Your Trip button for further details. We'll help customize the ideal trip to help you travel independently, while catering to your travel style.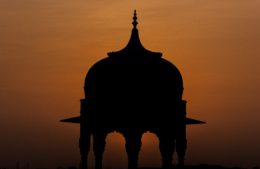 If you interested in travelling on your own customized itinerary, Plan Your Trip with us now.
helping you travel your way
Everything you need to know about India is here We have tried writing about everything you may need help with for your trip to India, If you need help in planning a trip to India Get in touch with us to to plan your trip of a life time.