Weather in India in February
Plan your trip
OVERVIEW
This article will give you some insight into the weather in India in February. February in India is a warmer winter month, and a fabulous time to visit; it signals the close of peak tourist season. This means great weather, but not the crowds of December and January. The article will also give you some inspiration into some of the best places to visit in India in February.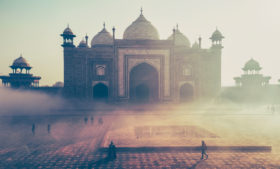 Plan your trip
weather in north india in february
Weather in North India in February is just breaking out from its stifling winter and turning its face to the sun. Cities such as Delhi, Agra, Rajasthan and Central India stay pretty warm during the day. At this time of year, there are rarely clouds and you are likely to be safe from the rain in Northern and Central areas. Take note however, that there may well be persistent fog around Delhi and Agra that can last for days at a time, disrupting air traffic and train departures, so it is good to prepare for delays.
In the evenings, North India can get fairly cold, lowering from 15-5'C. Further, rooms with heating facilities are very uncommon, only upper-end hotels will offer this. However, hotels and guesthouses will usually provide warm blankets for the night. We suggest to carry a pair of warm socks and maybe something to cover your ears at night. Nature reserves, Jaisalmer or further northern cities such as Amritsar or Delhi get particularly cold at night in February.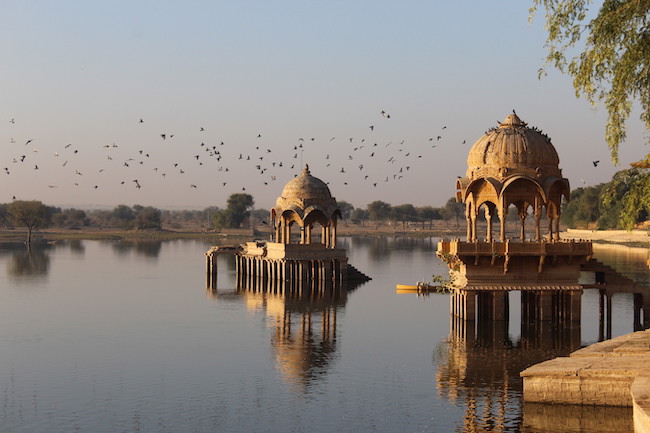 Rajasthan and its charm is perfect in February, where the summer is slowly settling in without it getting too warm
Plan your trip
weather in THE MOUNTAINS in february
In the Himalayas, closed, blocked roads and hiking trails from ice and snow can become a major issue in the winter making travelling difficult, expensive and often tiring. Therefore, the Himalayas are best enjoyed when visited during spring, summer or autumn. However, there will still be opportunities to ski in February, and Gulmarg in Kashmir is an excellent opportunity to do so. Do consider the safety concerns due to the Indian – Pakistan border conflict, but there are other resorts in Manali and Auli in Himachal Pradesh. The resorts and slopes will not be very similar to the West however, so do bare this in mind.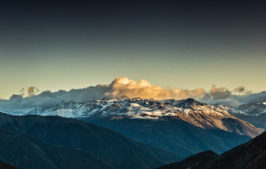 Plan your trip
weather in south india in february
This time of year is the main tourist season in Southern India so places such as Varkala and Kochi can become quite busy. We recommended booking accommodation in advance to assure availability and the best prices.
At this time of year, we suggest you hit up the beaches along the western coast in Karnataka, Kerala and Goa. You're safe from both sunburn and frostbite! A downside of visiting Goa at this time of year is the fact that crowded, so popular resorts are booked months in advance. We advise to plan your trip in advance, but no matter, we'll always find a place for you to stay and enjoy. Check out Rachel's trip across South India to find inspiration for a travel route inclusive of Goa.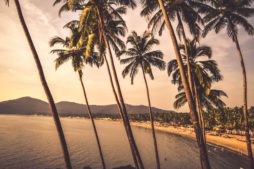 Goa, India
Plan your trip
where we recommend
We recommend the deserts of Rajasthan at this time of year. Rajasthan and its charm is perfect in February, where summer is slowing settling it without it getting unbearably hot. Because of this however, it is likely to be packed with tourists, thus hotel availability may become an issue. It might be a good idea to be prepared to book advance just to be sure. For more information, feel free to visit our blogs on Rajasthan, and some inspiration on travel routes that we would recommend.
Whether you are looking for more information about weather in India in February, or some more places to travel, we can help! We also help to plan travellers' perfect trips, so feel free to contact us with any questions.