Best Places to visit in India in January
The best places to visit in India in January would arguably be the region of South India. Here, the weather will be perfectly warm; not too hot, just comfortable and dry – making the perfect Indian holiday destination in January.
North India can also be a fabulous place visit to visit in January too, but in some places temperatures can drop to uncomfortable temperatures, with some hotels not offering heating. Here we suggest enjoyable and comfortable things to do in North India. For more details on weather in India in January, visit our blog post.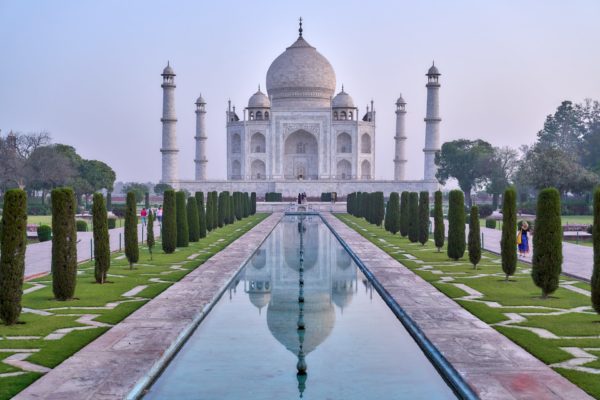 Mesmerizing Taj Mahal (Photo Credit Julian-yu)
Places to visit in South India in january
One of the best places to visit in India in January is Goa. The weather will certainly be warm enough to enjoy the glorious beaches, the more comfortable temperatures mean that exploring Goa's cultural and historic elements will make a fabulous addition to your January trip. The beaches here can get pretty crowded at this time of year, particularly in the first week or two in January, so we suggest hitting the beaches after the second week.
For another wonderful destination perfect for this time of year, take a taxi boat to Hampi. Explore the picturesque temples, enjoy the outstanding views, or get blessed in the Elephant Stable. For adventure lovers, go cliff jumping, rent a moped and learn how to drive it in the spacious reservoir, or hire a Karnataka Boat and go for refreshing swim in the lake.
Kerala is without a doubt to be un-missed in Southern India. Here you can have an ultimate elephant experience in the Kodanad Elephant Sanctury. Exciting activities can be enjoyed here, such as elephant baths, feeding, watching baby elephants play and an elephant safari; all while observing, not obstructing. Further, experience the tranquil Indian backwaters on a Kerala Houseboat in Alleppey, admiring the luscious greenery whilst enjoying delicious food.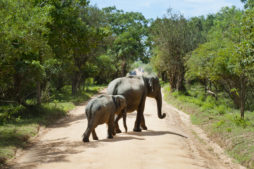 Places to visit in North India in january
In North India, it is useful to bare in mind that nights are likely to be cold. Agra and Delhi receive a dense layer of fog on most mornings and this often disrupts and delays trains and flights. Agra is certainly not to be missed, whenever you plan to go. The Taj Mahal is always unmatched in terms of beauty, no matter the month. The city is submerged in fog during this time, and this only adds to the sheer magnificence of the Taj Mahal.
Weather in cities such as Udaipur and Jaisalmer remain warm, and so January is a gorgeous month to visit. Enjoy the breathtaking temples and fascinating architecture in the 'City of Lakes' (Udaipur), or experience the enchanting fort of Jaisalmer in the 'Golden City'.
On the other hand, up towards the Himalayas can get very cold and snowy during this time of year. Towards the latter end of January makes a fabulous time to go skiing or snowboarding in Gulmarg, Kashmir. For more information on skiing in India, check out our blog. Alternatively, contact us to help you plan your trip to India!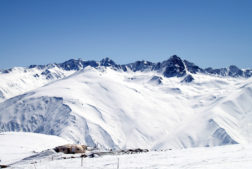 helping you travel your way
Everything you need to know about India is here We have tried writing about everything you may need help with for your trip to India, If you need help in planning a trip to India Get in touch with us to to plan your trip of a life time.