The Best Wildlife Sanctuaries in North India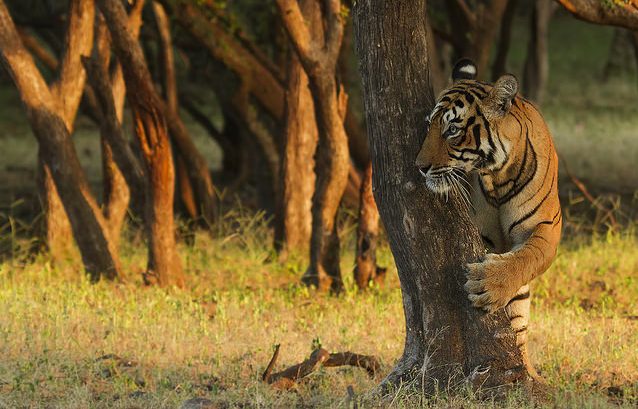 Tiger searching for its prey
India has a dramatically large wealth of landscapes, which means a large wealth of wildlife as well! As you journey up the Indo-Gangetic plain towards the Himalayas, there is a distinct shift from the tropical environs of the Southern half of the country. The hills start getting taller, and the vegetation changes dramatically. Some of the best wildlife sanctuaries in the country are also located here, in the Northern part of India. An excursion through the forests here is an unforgettable experience, and the reason why wildlife safaris in North India are so popular across the world. Here are some of our favourite wildlife sanctuaries in North India.
1. Ranthambore National Park
Ranthambore is one of the most popular wildlife sanctuary in all of India, known particularly for its spectacular tiger sightings. The main reason for Ranthambore's popularity is the success of Project Tiger, a conservation project started in 1973. And attributed to this success is Machli. A tigress known as The Lady of the Lakes. She's also the most photographed tiger in the world. It's said that the tigers in the park are her lineage. Although she's no more, her descendants make Ranthambore an essential destination for anyone embarking on Indian safari holidays.
Also: You can include a few days in Ranthambore when you plan a trip across Rajasthan. Get in touch with us, and we'll help you find the best route!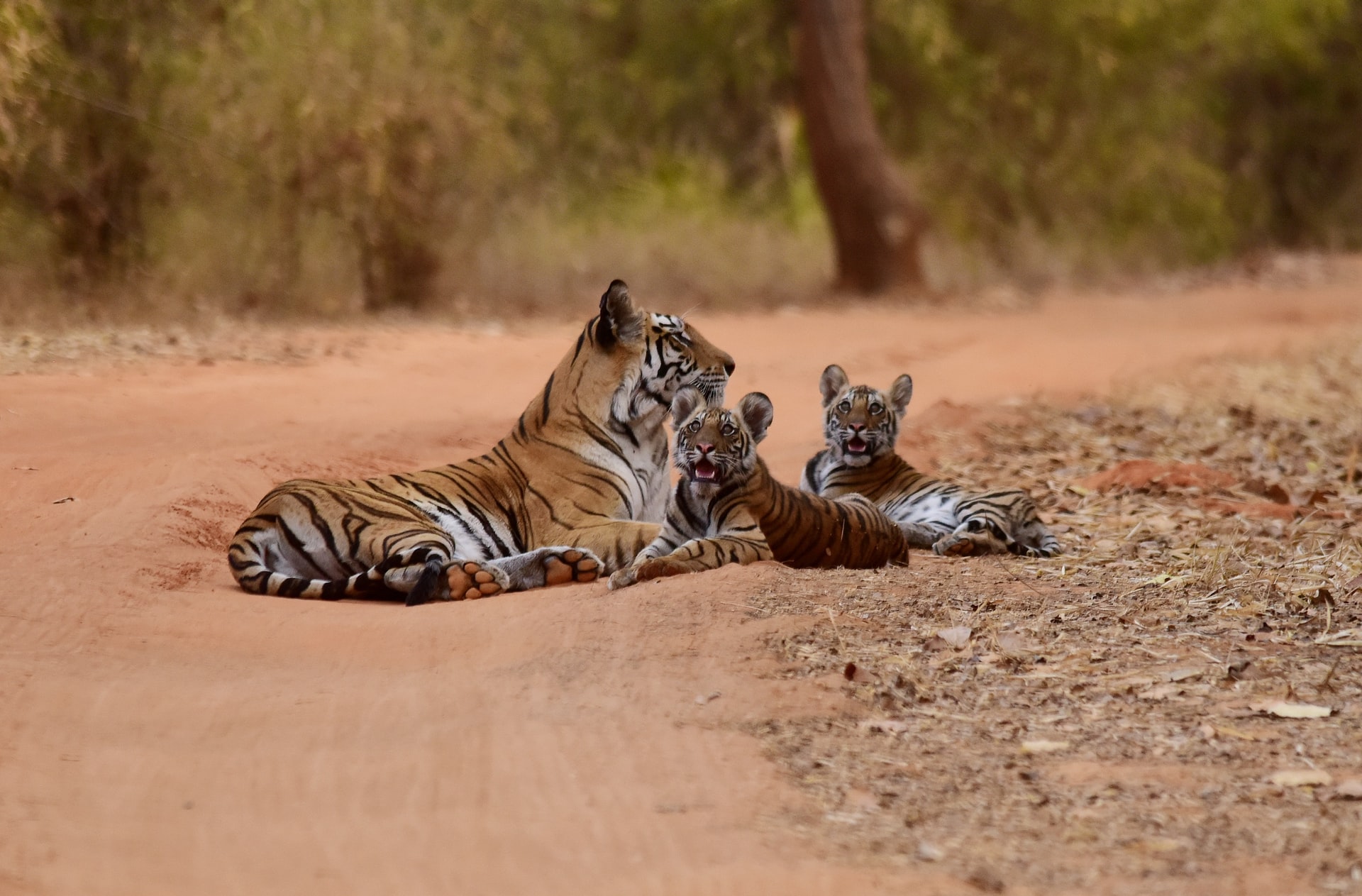 National animal of India
2. Corbett National Park
Named after the famed hunter who later turned conservationist, Corbett is the oldest National Park in India. Although it is a popular tiger sanctuary, its sub-Himalayan ecology makes it a haven for ornithologists as well. It has around 50 species of mammals, 25 species of reptiles, close to 600 species of birds and over a 100 species of trees. With its incredible variety of flora and fauna, Corbett National Park offers some of the best wildlife safaris in North India, especially in the winter months.
Also: Visit the park on a travel route that takes you to Rishikesh and the rest of Uttarakhand.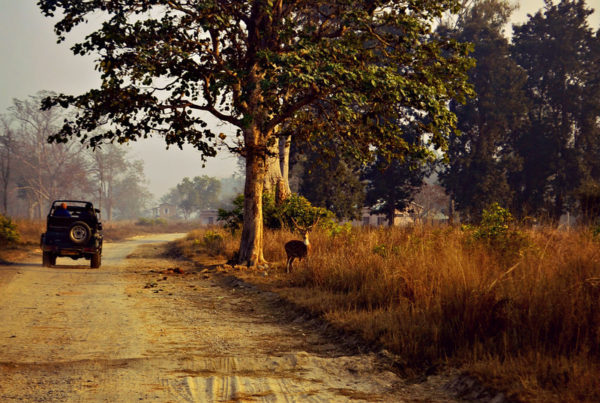 Observe wildlife quietly (Photo Credit – Sreeram Narayan)
3. Kaziranga National Park
Kaziranga is famous for its one-horned rhinoceros, even though it has the highest density of tigers in the world. Estimates put the figure at two-thirds of the world's population. It spreads over the floodplains of the Brahmaputra river in Assam. UNESCO declared it a world heritage site. Literally teeming with wildlife, it offers one of the best jungle safaris in North India.
Also: While you're visiting the tea estates around Darjeeling, take some time to see Kaziranga. In fact, the whole of Northeast India is not as visited as it should be, and warrants visiting. We can help you chart out an itinerary that's best suited to your needs!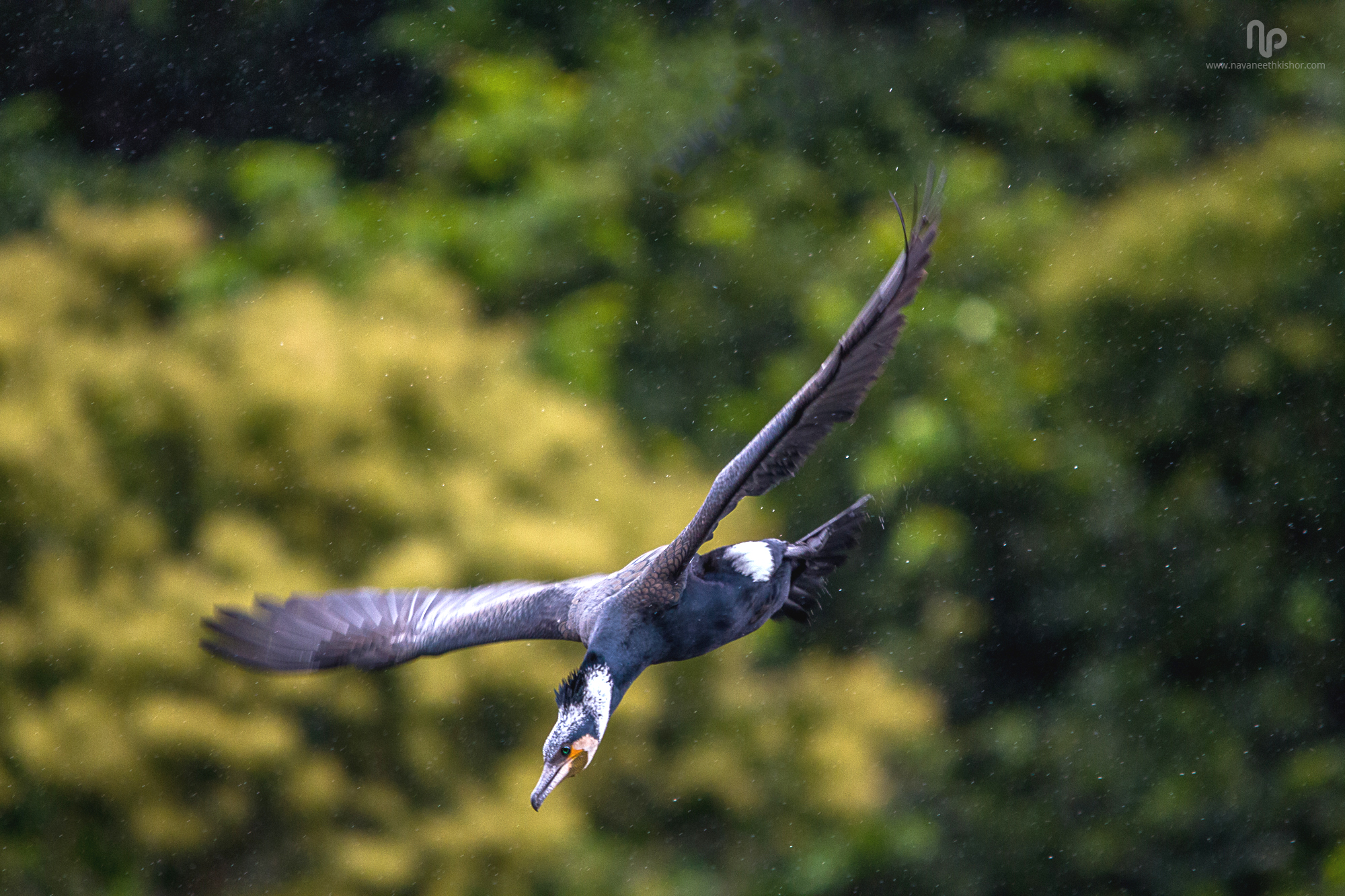 Spotting birds at a National Park (Photo Credit – Navaneeth Kishor)
4. Nameri National Park
Also located in Assam, Nameri is one of the rare sanctuaries that you are allowed to explore on foot. Home to the White-winged Wood Duck, an endangered avian species, Nameri is fed by the glacial waters of the Jia Bhorelli river. Apart from walking through the dense forest, a boat ride down the Bhorelli makes it one of the most unique wildlife safaris in North India. Another attraction here is the conservation project of the world's smallest and rarest suid, the Pygmy Hog.
Also: Kaziranga, Nameri is best visited on an itinerary across Northeast India.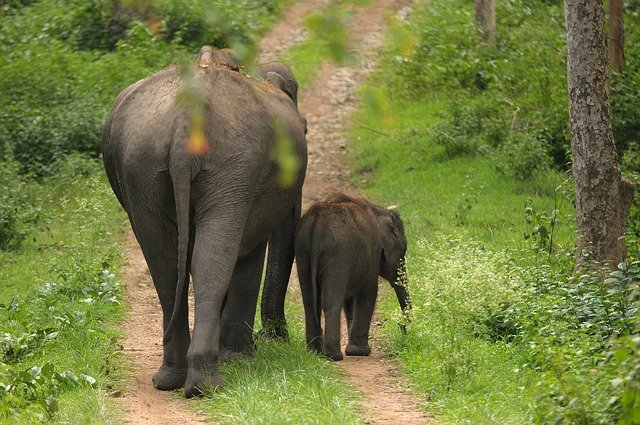 Elephant in the jungle (Photo Credit – myashwanth)
5. Hemis National Park
The largest national park in India, Hemis covers a staggering 4400 sq. km. Famous for its population of the Snow Leopard, it is the only national park in India that is situated north of the Himalayan range. Sighting this extremely elusive cat in the wild is a rare privilege and this makes Hemis one of the best wildlife sanctuaries in North India in spite of the inhospitable weather conditions.
Also: Hemis National Park is perfectly clubbed with a route across Ladakh.
Yak in Hemis (Photo Credit – Adam Greig)
We'll help you plan your wildlife holiday in India, no matter what you're interested in seeing! Check out our other blogs on wildlife in South India and going on safari in India for more inspiration and information.
helping you travel your way
Everything you need to know about India is here We have tried writing about everything you may need help with for your trip to India, If you need help in planning a trip to India Get in touch with us to to plan your trip of a life time.