Weather in India in January
Created by Harsh Sonawala,
Last Updated on November 23, 2023
The weather in India in January makes it practically the best time to visit India. Winter's arrival everywhere brings temperatures to their lowest, with low precipitation. However, it also varies depending on which part of the country you're visiting. Read through the weather in India in January and get some inspiration on some of the places to visit in India at this time.
With the exception of the snowy peaks in the North and the areas in the Northeast, you will not be too cold. January is usually a dry month, with barely any rainfall across the country. Temperatures can vary largely from day to night. Prepare for maximums of 30°C (86°F) and minimums of 15°C (59°F), and sometimes lower.
Here is an overview on the best time to visit India.
You can also find a detailed overview on what the weather would be like each month in India, in different regions of the country. Feel free to explore.
January | February | March | April | May | June | July | August | September | October | November | December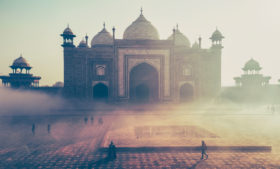 The great monuments in North India
weather in north india in january
The weather in India in January can vary a lot, even just within the North. In January, cities such as Delhi, Agra, Rajasthan and Central India stay pleasantly warm during the day, heating up to 20 to 28°C (82-86°F). At this time of year, clouds are rare and you will be safe from the rain in Northern and Central areas. Take note however, that there may well be persistent fog around Delhi and Agra. It can last for days at a time, disrupting air traffic and train departures, so it is good to prepare for delays.
In the evenings, North India can get fairly cold, lowering from 15 to 5°C (59°-41°F). Further, rooms with heating facilities are very uncommon, only upper-end hotels will offer this. However, hotels and guesthouses will usually provide warm blankets for the night. We recommend carrying a blanket, a pair of warm socks and maybe something to cover your ears at night. Nature reserves and northern cities like Jaisalmer, Amritsar and Delhi get particularly cold at night in January.
In Rajasthan, January is the most popular season. This means that it is likely to be packed with tourists and so hotel availability may become an issue. We recommend booking in advance to secure your spots. Remember, we can help you with that, just click on Plan Your Trip.
If you are interested in travelling through Rajasthan and North India in January, check out Henning's two-week-trip to Rajasthan with homestay experiences, or Chiara's Rajasthan trip for a dash of luxury. In case you're looking for route options combining cities, look at our Delhi – Agra – Rajasthan route options.
Want to avoid the tourist rush and have warmer weather in North India? Consider visiting during the months of February or March.
Know More: Northern India's Ultimate Travel Guide
Discover: Stumble Upon Rajasthan's Premier Vacation Spots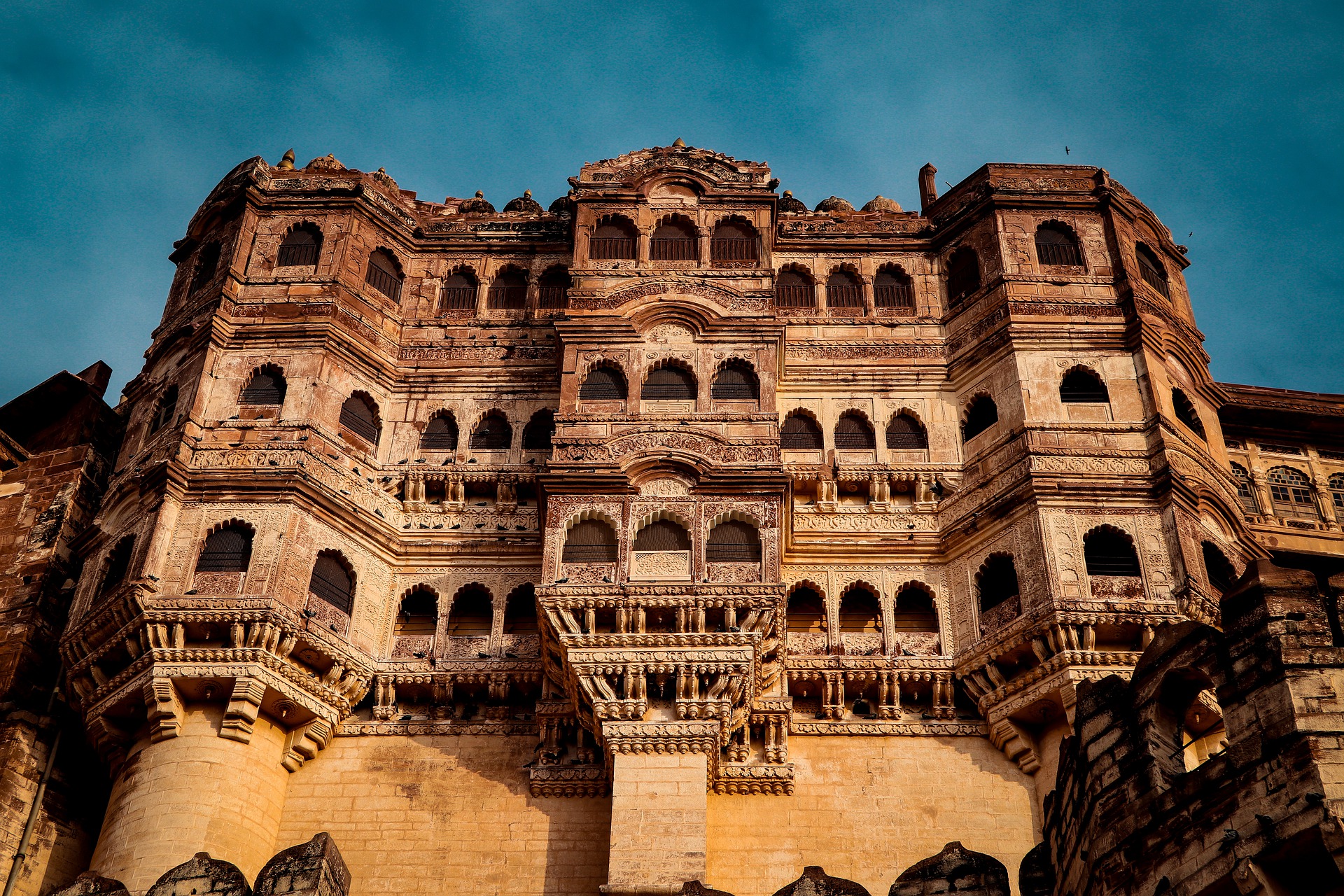 Jodhpur_(Photo Credit Anshul Tilondiya )
weather in the mountains in january
Further North, the Himalayas will be blanketed with snow at this time of year. For travellers looking to go trekking and for other outdoor activities, this area might not be the top choice for you. Further, roads and hiking trails can be blocked or closed due to ice and snow. This can make travelling difficult, expensive and often tiring. Therefore, the Himalayas are best enjoyed when visited during spring, summer or autumn when you can go hiking, experience exciting outdoor activities and properly appreciate the views.
January is a great month to ski, and Gulmarg in Kashmir (yes it is possible to ski in India) is an excellent destination to do so. If Kashmir is not on your itinerary, you can opt for the other smaller resorts in Manali and Auli in Himachal Pradesh. The resorts and slopes will not be as fancy or lavish as the ones abroad but the skiing experience is worth it.
Gulmarg! The best place to Ski in the month of January(Credit_Peter)
weather in South India in january
The weather in South India in January is never too cold for comfort. In cities such as Kerala, Karnataka or Tamil Nadu, temperatures are normally about 25°C (77°F) during the day, and around 15-20°C (59-68°F) at night. Humidity and rainfall levels tend to drop, making Southern India very comfortable to visit in January.
This time of year is the main tourist season in Southern India so places such as Varkala and Kochi can become quite busy. We recommended booking accommodation in advance to assure availability and low prices.
Goa is a great place to visit in India in January, as it is rarely cold. However, given the vast stretches of countryside, there can be a cooler breeze at night. Sunshine persists daily, with temperatures normally above 25°C (77°F), so it is a fabulous time to get some sun without an unbearable, blazing heat. A downside of visiting Goa at this time of year is the crowd. Travellers book popular resorts months in advance, sometimes even half a year beforehand. We advise to plan your trip in advance, and in case you don't, we can always help you out. Just click on Plan Your Trip and we can take over to plan your trip for you. Also, check out Rachel's trip across South India to find inspiration for a travel route inclusive of Goa.
Plan Your Trip: Discover the Best Time for Kerala
Here is a detailed overview on what the weather would be like each month in India, in different regions of the country. Feel free to explore.