Weather in India in March
This article will give you an insight about the weather in India in March. India in March can best be described as a warm but less-crowded month, with one of the most enjoyable festivals – Holi – the festival of colours. Further, March signals the end of the cool and touristy winter season. Mid-March onwards is when the summer starts settling in. March is a largely dry month, where you are likely to be safe from the rain. This article will also give you some inspiration into some of the best places to visit in India in March. You can see some of our month long suggested tours for India that cover different regions.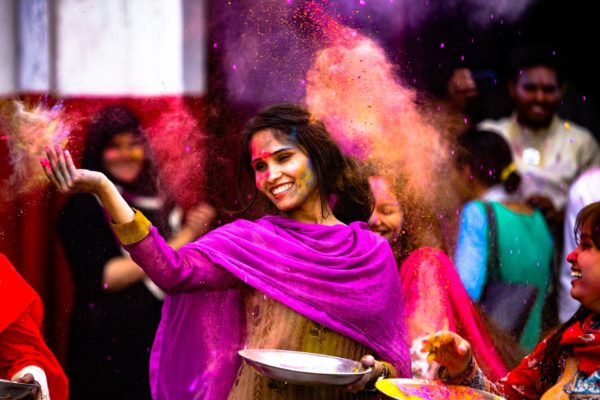 Holi is the celebration of unity where everyone seems of the same colour (Photo Credit – Murtaza Ali)
weather in north India & the mountains in march
March is a great time to visit parts of North India as temperatures rise further. Although, Rajasthan will begin to get extremely warm in the afternoon from mid-March onwards.
Further, this time of year is a fabulous time to travel the Himalayan foothills such as Amritsar, Rishikesh and Dharamshala. Beat the summer heat and climb those mountains!
March is considered to be the beginning of the best climate to visit North India in. With its clear skies, gorgeous sunshine and luscious flora, this is the most ideal season for one to get lost along the off-beat paths and trails of some of the natural wonders that reside here. Northeast India is green, blossoming and bursting with a culture unique to the India most travellers will experience.
For more information about our favourite places to visit in North India, see our blog post.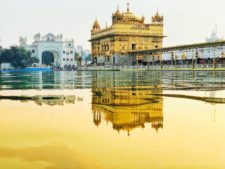 Amritsar Golden Temple
weather in south India in march
South India begins to get pretty hot in March. It will not be as pleasant as January or as hot as April or May, but the beginning of the off-season means that it is a lot less touristy, easier to travel and generally less crowded. This means there are a lot more options for cheaper accommodation and emptier beaches. Check out our blog that suggests some lesser-known beaches for you to try. If you are looking to explore the temples, this may not be the perfect time to, as it may get too hot in the afternoons. For some fabulous photography opportunities in India, why not head to the tea plantations and the national parks for a cooler experience? For some inspiration on things to do and see in South India, check out our blog.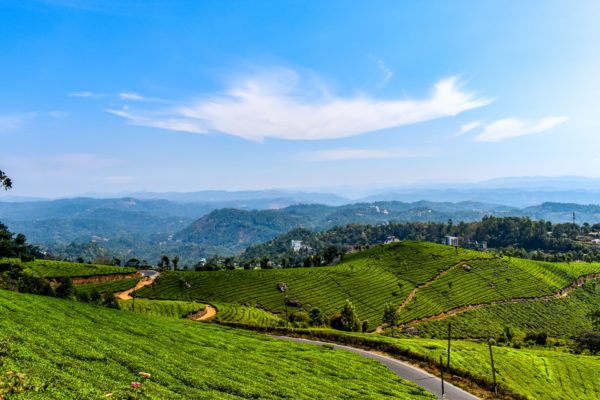 Munnar in Kerala, gorgeous hill station (Photo Credit – Gaurav Kumar)
where we recommend
For March, we would suggest visiting Northern India for some pleasant temperatures and to witness some stunning scenery. Further, for a cooler experience in the South, we recommend heading for some national parks and tea plantations to avoid the heat. Further, March is the month in which India celebrates the Holi Festival, which can be a fantastic experience for travellers to become involved with. For more information on the Holi Festival, check our our blog 'Visiting India during Holi Festival'. If you are interested in travelling to India during March for the Holi festival, check out our travel route: 'Wander to India and Experience Holi with the Wandering Quinn'.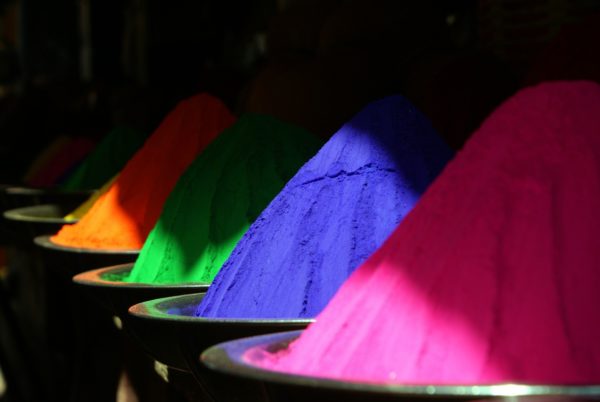 Vibrant colours of Holi (Photo Credit – Frankspandl)
Whether you are looking for more information about weather, or some more places to visit in March, we can help! We also help to plan travellers' perfect trips, so feel free to contact us with any questions.
helping you travel your way
Everything you need to know about India is here We have tried writing about everything you may need help with for your trip to India, If you need help in planning a trip to India Get in touch with us to to plan your trip of a life time.