The Most Luxuriously Indulgent Hotels in India
India knows a thing or two about hospitality. At the backbone of this industry is a phrase that most Indians identify with: "Atithi Dewo Bhawa". It translates to 'A guest is akin to God'. You can thus expect royalty treatment. Especially, when it is at one of India's many uber luxurious hotels.
Here's our pick of some of the most luxurious hotels in India.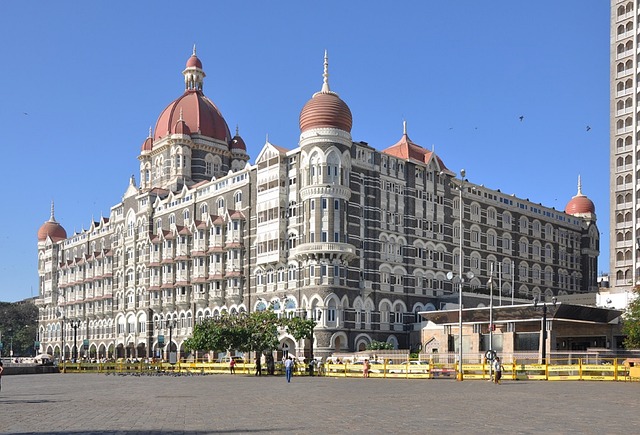 The Taj Mahal Palace Hotel in Mumbai
1. The Taj Lake Palace, Udaipur
The Taj Lake Palace in Udaipur is the best among India's luxurious hotels. Surrounded by Lake Pichola, the Lake Palace was built in 1743 to serve as the summer retreat for the royal dynasty of Mewar. The white marble used liberally in its construction shimmers above the lake waters bestowing upon it an otherworldly charm. Having waited on guests like Queen Elizabeth and Jacqueline Kennedy, the royal butlers, like the rest of the burgeoning staff, are adept at providing for every whim and fancy of their guests. For your pick of luxury hotels in India, look no further than the Lake Palace.
Great for: Honeymoons, anniversaries and any other very special occasion.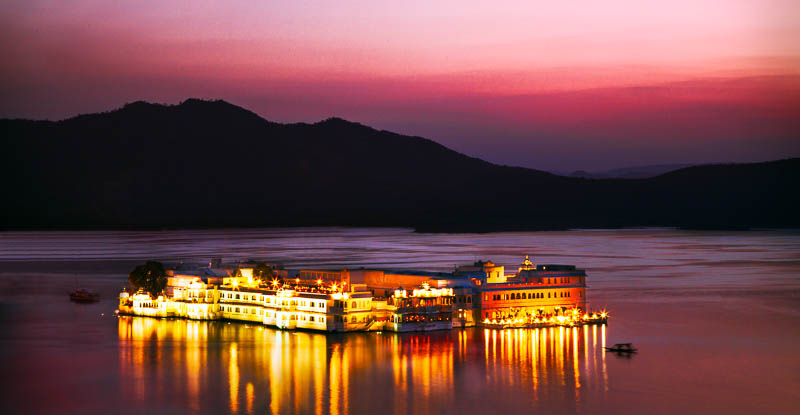 Udaipur Taj Lake Palace Hotel, Best luxury hotel in Rajasthan, 5 star hotel in Rajasthan
2. Umaid Bhavan, Jodhpur
Another Taj property, Umaid Bhavan is perhaps one of the most expensive hotels in India, and with good reason: it is one of the world's largest private residences, that of the Jodhpur royal family, part of which has been converted into a hotel. Recently, it also won a traveller's choice award as the best hotel in the world.
Great for: When you feel like being treated like royalty.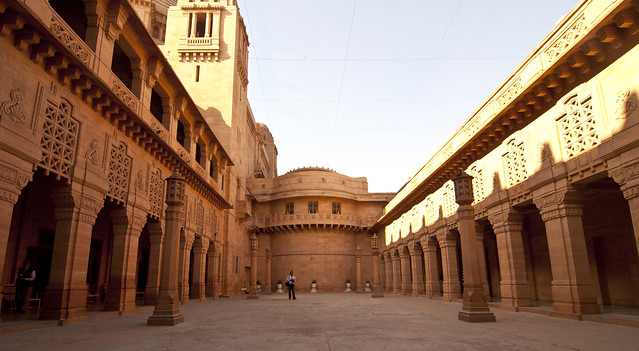 Umaid Bhawan Heritage Hotel (Photo Credit – VD)
3. Kumarakom Lake Resort, Kumarakom
It is only natural that at least one hotel in God's own country would feature among India's most luxurious hotels. And Kumarakom Lake Resort does ample justice to its inclusion. Situated on the banks of the sprawling Vembanad lake, this property is the perfect blend of traditional architecture and modern-day conveniences. And then there is the famed Kerala cuisine, rounding off a singularly indulgent experience.
Great for: A luxurious break on a family holiday.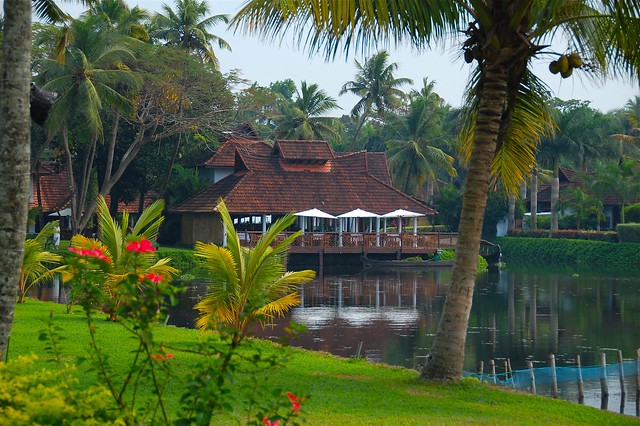 Green luxury (Photo credit – Dhimant Patel)
4. Falaknuma Palace
The richest kingdom of pre-independence India was considered to be Hyderabad. The Falaknuma Palace was the residence of the Nizam (ruler) of Hyderabad. So, its opulence is a given. Restored under the watchful eye of the erstwhile princess, the hotel is replete with riches of a bygone era, including venetian chandeliers, antiques, priceless murals, and labyrinthine gardens. Little wonder that it is also one of the most expensive hotels in India.
Great for: A glimpse into how the other half lives, at one of the most opulent hotels in the country.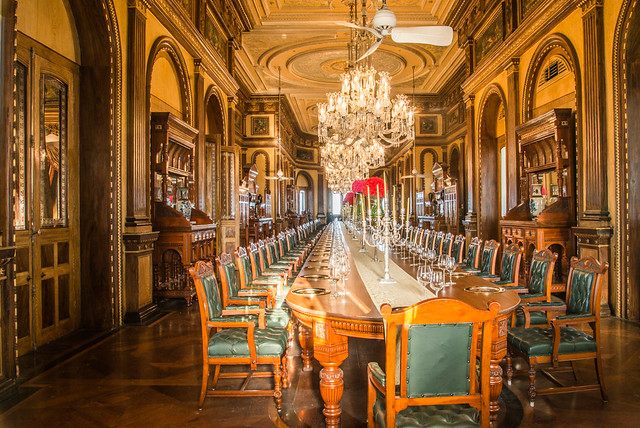 Falaknuma Palace (Photo Credit – Saurabh Chatterjee)
5. The Oberoi Amarvilas
You need to see the Taj Mahal to believe it. No photograph or description, however eloquent, could do it justice. At the Oberoi Amarvilas, you can do that from the comfort of your suite. This alone justifies its place among India's most luxurious hotels. But there is a lot more to Amarvilas than just the view: every room is outfitted with the choicest of furnishing, and the hospitality is without fault.
Great for: An indulgent break as you travel across North India, with the Taj Mahal always in your line of sight.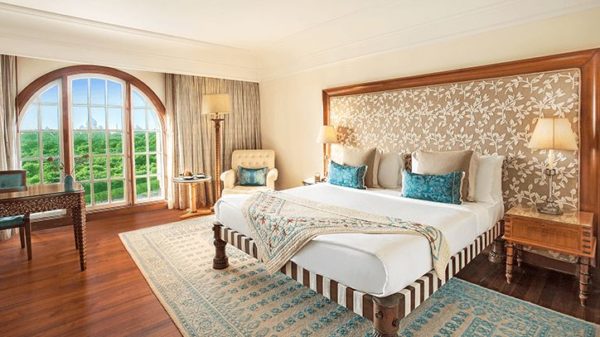 Stunning views of Taj Mahal (Photo Credit – The Oberoi AmarVilas Agra)
Love these hotels and looking at planning a memorable trip to India? We're here to help you plan your next holiday to India – get in touch!
helping you travel your way
Everything you need to know about India is here We have tried writing about everything you may need help with for your trip to India, If you need help in planning a trip to India Get in touch with us to to plan your trip of a life time.