Offbeat travel destinations in India
India is a unique travel destination with a variety of experiences to offer. But at times you just want to skip the crowds, avoid overly populated tourist destinations and venture into the unknown. If you are interested in travelling to offbeat destinations in India, then we recommend some fantastic unexplored corners that are slowly making their way onto the travel map. This is a list of some of our Best Offbeat Travel Destinations in India.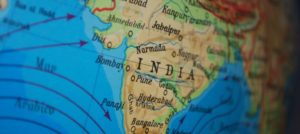 Find the best offbeat destinations to travel in India
Chambal
A popular stop among offbeat monsoon destinations in India is Chambal. The town is located in Central India, about an hours' drive from Agra. Founded by the famous 'Bandit Queen', Phoolan Devi, the area was once infested with bandits and goons and has a rich, niche history unlike any other tourist destination. Of course, now it is quite safe for travellers.
If you love wildlife then you must visit the National Chambal Sanctuary, home to a number of endangered species. These include the Ganges River Dolphin, Gharial Crocodile, and a number of other animals and migratory birds. Spend a day or two exploring this unconventional, untouched city located alongside the river. We further recommend you stay at the Chambal Safari Lodge, on your way to or from Agra, to get the most out of the wildlife around you.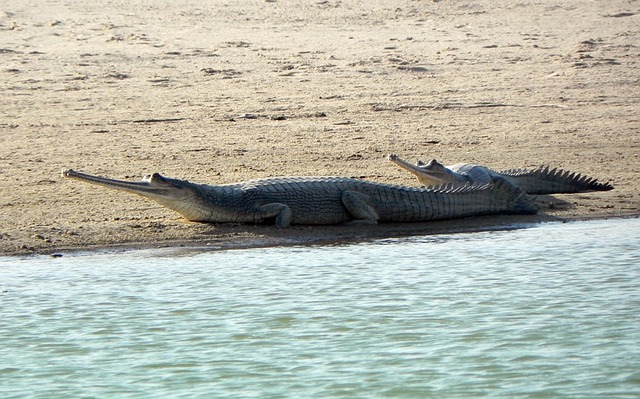 The Gharial Crocodile in Chambal River (Photo Credit – Bishnu Sarangi)
Wayanad
Wayanad is another travel destination out of the offbeat summer destinations in India located in the North Kerala district. The lush green landscape, majestic hills, valleys and the splendor of the countless breathtaking waterfalls captivate you. Clean and pristine, it is a perfect getaway from the busy city life. The quiet intimacy with nature makes it perfect for honeymooners.
If travelling from Mumbai you must fly to Calicut, which is the closest airport. If coming from Cochin then you can either fly or take a train depending on what you prefer. To get the most out of the beauty of this mountainous district we recommend you stay here in the rainforest – secluded Vythiri Resort.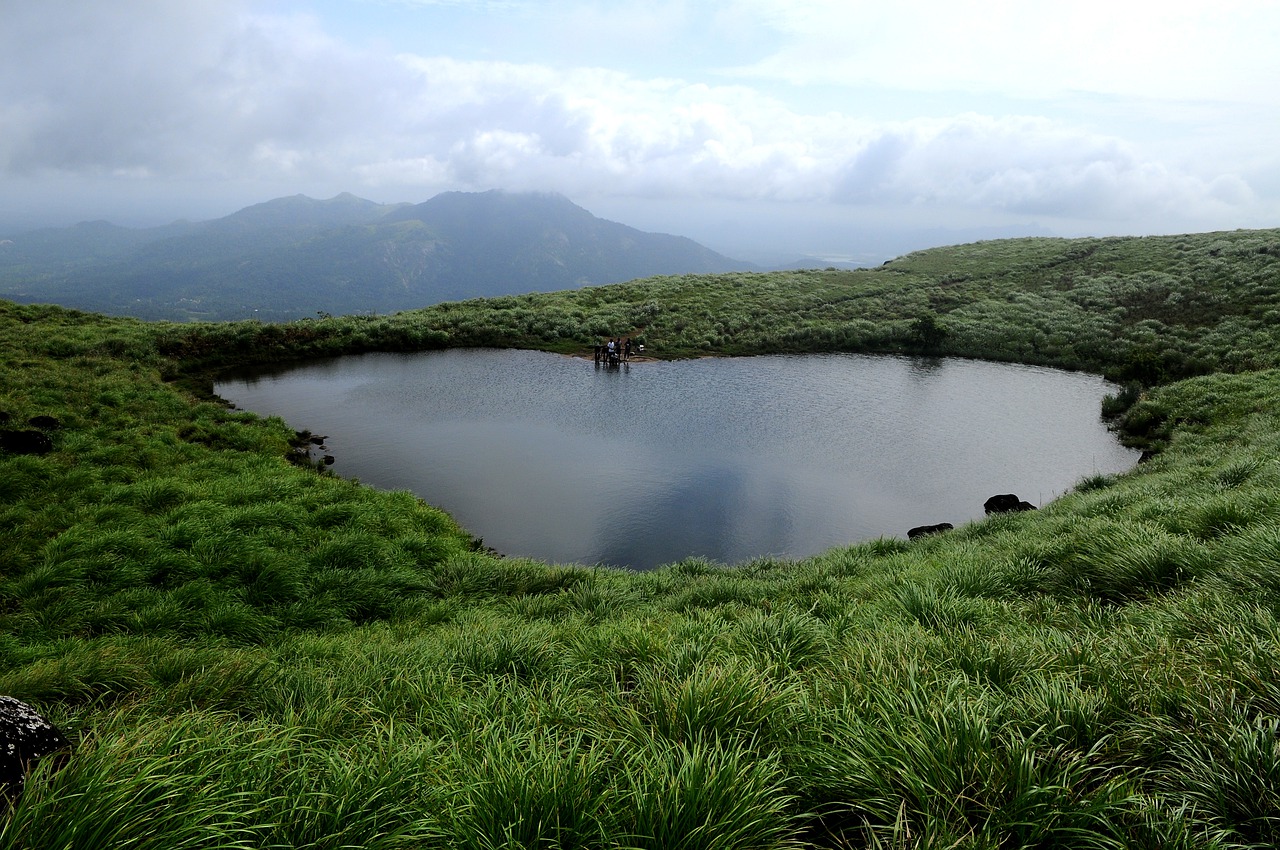 The green landscapes around Wayanad will leave you breathless (Photo Credit – Pulikkottil Rappai)
Hampi
The city of boulders may not seem offbeat for a few travellers but this is another one of those unexplored places in India away from the bustling tourist destinations. This UNESCO World Heritage Site is in the Southern state of Karnataka, accessible from Mumbai, Bangalore, and Goa.
Hampi is one of the top backpacker destinations and is a mesmerizing town of ruins. Go cycling into the sunset, visit one of the many temples or simply curl up with your favorite book and enjoy the calm and fresh air. You can easily spend two or even three days in this offbeat travel destination and by the time you leave this paradise, you will be desperate to return!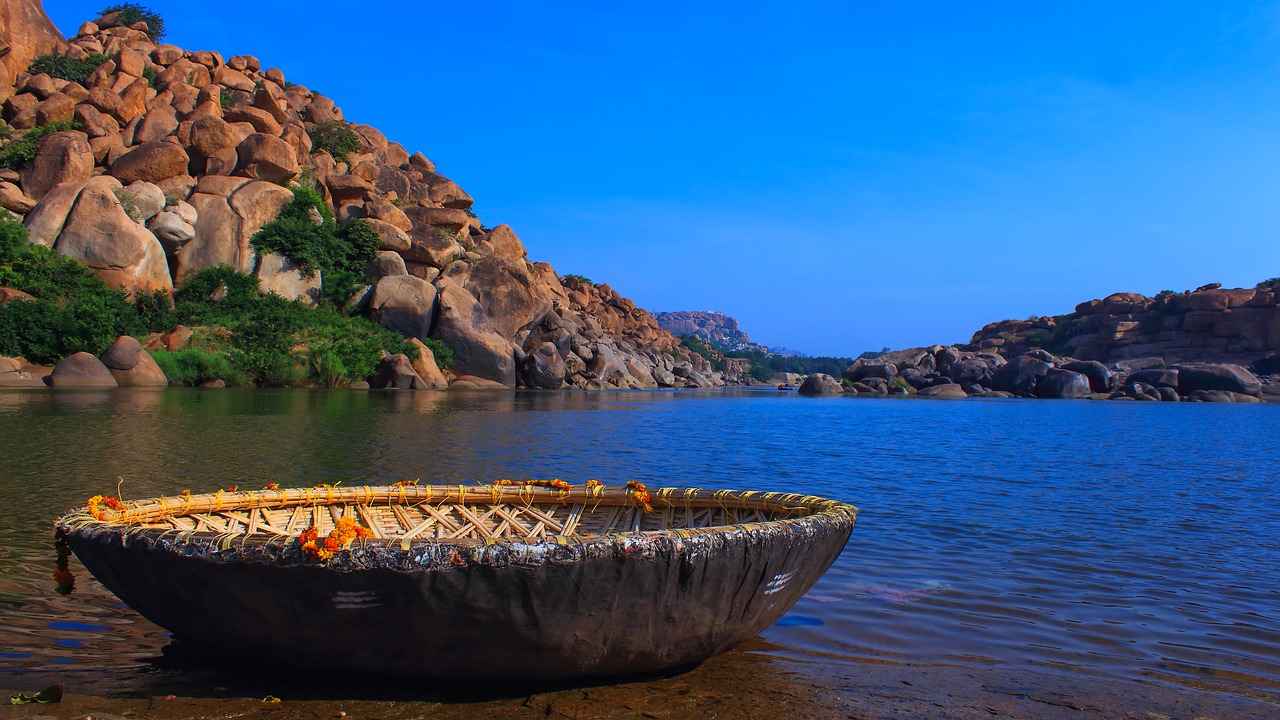 Go on a fun coracle ride on the Tungabhadra river in Hampi
Thanedhar
The mountains beckon! In the state of Himachal Pradesh, against the backdrop of the mighty Himalayas, lies nestled the town of Thanedhar. Wake up to an enthralling view of the mountains and valley of vividly-coloured apple trees below that change colour each season; a feast to the eyes.
You can go for walks, hikes or simply laze around in the beauty that surrounds you. Drive from Shimla to Thanedhar and continue onwards to Sojha or Kasauli to reach the area. You will be amazed by the bliss of pure nature. Stay here at the Banjara Retreat and enjoy fabulous views from your room of this unexplored area in India.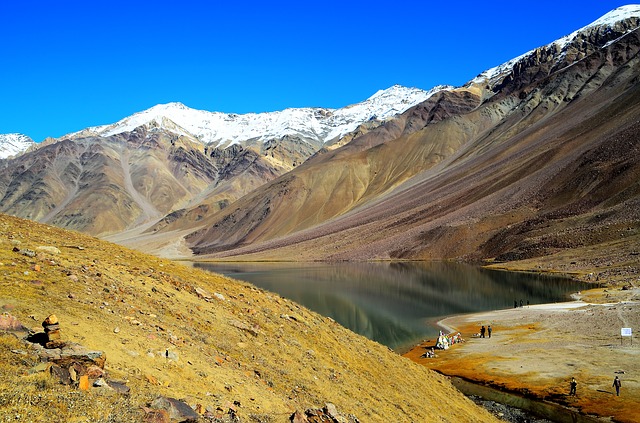 Beautiful views of the Himalayas await in Thanedhar
Pali
Another one of the offbeat travel destinations in India is Pali in the Marwar region of Rajasthan. If you're looking to see rare wildlife species then opt for The Kumbhalgarh National Park in Rajasthan over The Ranthambhore National Park. The sanctuary houses many species such as wolves, leopards, hyena, and a range of vividly coloured birds. You may even spot some crocodiles in the bargain. Located right between Jodhpur and Udaipur, it is really easy to reach and has a lovely luxury property you can consider for your stay (Jawai Leopard Camp).
Spot a leopard in the Kumbhalgarh National Park (Photo Credit – Subhkaran Singh)
Arunachal Pradesh
Arunachal Pradesh is tucked away in the North-eastern region of India. What makes Arunachal Pradesh so special is its untouched natural beauty, consisting of hills, valleys, lakes, rivers, and more. It is an adventure traveller's paradise, with plenty of trekking trails like the Talley Valley trek, Thembang trek, and Ziro trek. All these destinations have a spectacular wildlife biodiversity.
Arunachal Pradesh is also heavily influenced by Buddhist culture. It is home to the Bomdila Monastery and the Tawang Monastery, the latter built back in the year 1860 AD being the second largest Monastery in Asia. While at Bomdila, there are also plenty of places like gompas, the Eaglenest Wildlife Sanctuary, the Sissa Orchid Sanctuary, and the Bomdila pass.
Arunachal Pradesh is one of those year round travel destinations. The monsoons (June-September) and winters (October-February) host a number of local festivals like the Dree Festival, Ziro Festival of Music, and the Siang River Festival that have now garnered global attention.
While at Arunachal Pradesh, we recommend checking in at Reyi Homestay. Located in the small town of Aalo. Another accommodation we highly recommend is Abor River Camp. For the best accommodations that cater to your needs and interests, get in touch with us!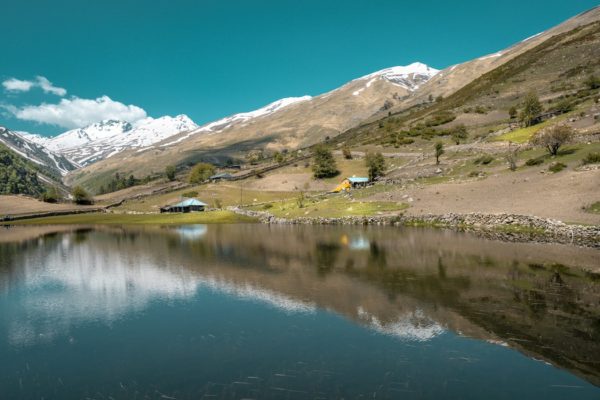 Stunning views of mountains and lakes await in the state of Arunachal Pradesh
Coorg
Hands down our favourite offbeat destinations in India. Often referred to as the Scotland of India, Coorg (also known as Kodagu) is a hill station located along the Western Ghats in the state of Karnataka. This quaint hill-station is world renowned for its coffee plantations. Coorg houses the Omkareshwara temple, a shrine dedicated to Lord Shiva, built back in 1820. What makes the temple unique is its blend of Gothic and Islamic architectural influence. This temple is located in Madikeri, a landmark destination in Coorg.
While at Madikeri, Abbey Falls ought to make it to your list of 'must visits'. Madikeri Fort, Raja's Tomb and the Tibetian Monastery are other places that you ought to visit. If you feel like going on a wildlife excursion, visit the Nagarhole National Park a renowned Tiger reserve in India. Spot the Royal Bengal Tiger, leopards and more than 250 species of birds. Coorg is a hill-station, which means that the weather is favourable for travel all year round.
For an offbeat stay experience amidst coffee plantations, our favourite is Casa Coorg. If you choose to visit Nagarhole National Park via Coorg, you'll find yourself residing in Kabini, one of the lesser known tourist destinations in India.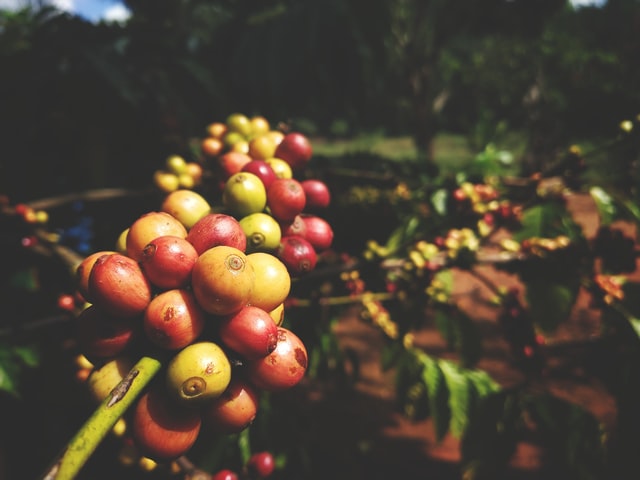 Vast stretches of aromatic coffee plantations in the Hill Station of Coorg
Kabini
Once a popular hunting spot, Kabini is now popularly known for the Kabini Wildlife Sanctuary. If you are an avid wildlife lover, Kabini is just the right destination for you. A part of Nagarhole National Park, Kabini offers untamed views of Tigers, Elephants and other wildlife. If you happen to be lucky, you're bound to spot a Black Panther lurking around. It is a treat for nature and photography enthusiasts.
What makes this destination more special is the river Kabini, a major tributary of river Cauvery, one of the major rivers of Southern India. The backwaters of Kabini are ideal to indulge in exciting activities like kayaking. Here, our favourite destination to stay is Serai Kabini Waterfront. At Serai Kabini, make their luxurious waterfront villas your abode. With stone walls, wooden floors, an illustrious dining area and some wine, Serai Kabini makes for the perfect accommodation. This resort also provides holistic spa services. Could it get any better?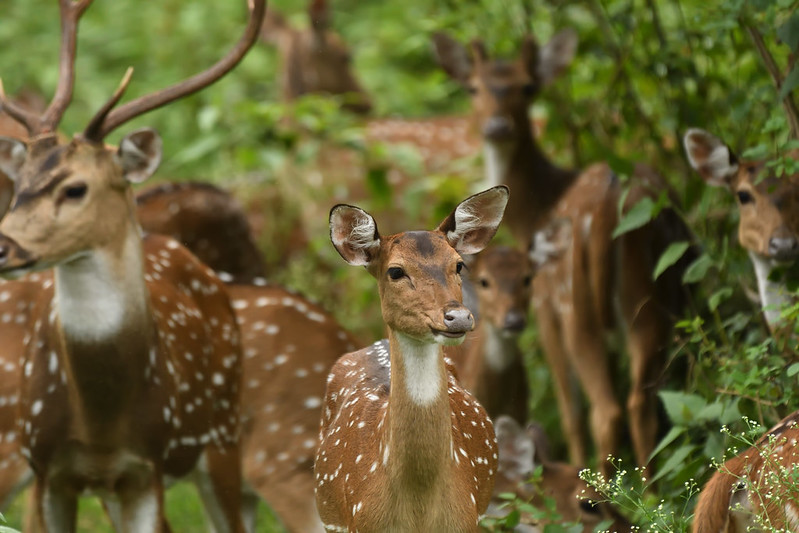 Wildlife excursions are great to go on in Kabini (Photo Credit – Murali K)
Gokarna
While you must have heard of the much coveted Goa, Gokarna is an equally attractive offbeat beach destination in India, located in Karnataka. At Gokarna, you will find a number of pristine beaches like Kudle Beach, Om Beach, Half Moon Beach, and Paradise Beach whose clear blue waters and warm sand will leave you spellbound. Paradise beach is not accessible by road, one has to either take a boat or trek to it. One of the more popular tourist destinations is the Gokarna Beach itself, but being a pilgrim hotspot takes away it's charm. You can also partake in numerous water sport activities.
Various Yoga institutes and wellness retreats like SwaSwara, Shanti Yoga Shala are located here. Gokarna makes for a perfect beach getaway. It is also home to the Mahabaleshwara temple, a 1500 year old temple built on the basis of Dravidian architecture. This temple is dedicated to Lord Shiva, one of the principal deities in Hindu religion. At Gokarna, an ideal accommodation to reside at would be Namaste Cafe, a place that provides beachside stays with a specialty in wellness and yoga.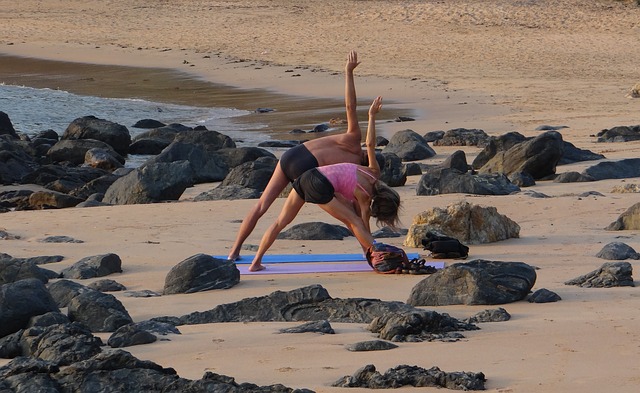 Gokarna is a great offbeat beach destination in India (Photo Credit – Bishnu Sarangi from Pixabay)
Visiting popular tourist destinations is usually the prime purpose of most tourists. But popular sometimes amounts to large crowds and limited experiences. Off-beat destinations help come to a middle ground and balance out your itinerary.
While offbeat destinations in India can be exciting to travel to, making well-informed choices and planning your trip can be tricky. Get in touch with us with your preferences, budget and more and we'll ensure you have the perfect travel experience that caters to all your needs and adapts to your personality and travel style.
helping you travel your way
Everything you need to know about India is here We have tried writing about everything you may need help with for your trip to India, If you need help in planning a trip to India Get in touch with us to to plan your trip of a life time.