The Cost of a Trip To India
India is a vast and beautiful country. There are numerous reasons why you should choose India as your next travel destination. But, by far, one of the better reasons is the cheap and low costs in India. Here's a quick look at the cost of a trip to India.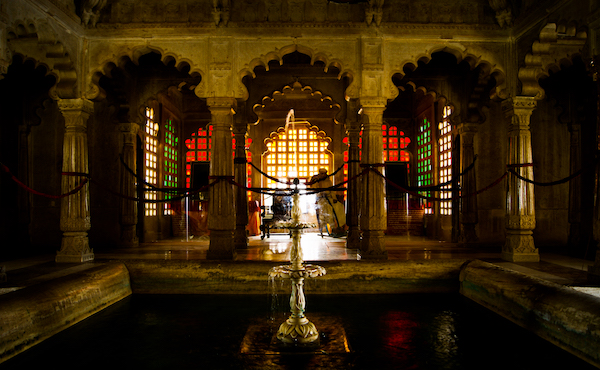 Costs of different hotels, boutique and heritage, will depend heavily on the season and the city
A flight from Europe or the Americas can get quite expensive But, if booked in advance you can save a sufficient amount of money! However, regardless of the flight, once in India, delicious food, places to stay, and domestic travel are quite cheap so it makes for a great destination.
Additionally, India is the perfect place to travel in whatever style you enjoy. From an economic budget backpacker in their 20's to an avid traveller looking for the most luxurious stays in the world, India has something for everyone. By using our services, we can tailor your trip by taking your preferences and giving you the best possible ideas for a trip to India.
Here is a brief overview of the typical overall information that you could expect from the cost of a trip to India, including accommodation, food, travel, and any monument or museum fees. If you're looking for a more detailed overview of the costs involved for a trip to India, check our main updated page here.
Budget Traveler: INR 3200-3800 (45-50 USD / 40-45 EUR per day, per person)
Backpackers, young adventurers, and those ready for the Indian experience at its peak, this is the approximate cost of a trip to India. Stay in backpackers' hotel dorms or private rooms in cheap budget hotels. Prepare to travel on local buses and trains and treat yourself for the longest distance with a quick flight. Street food, cheaper restaurants and sightseeing galore!
Mid-range: INR 6000-6800 (85-90 USD / 70-80 EUR per day, per person)
For those of you who enjoy their holidays in style and comfort but without spending too much money, look no further. If you compare to the budget traveller, adding 30 to 40 USD or EUR can really make a significant difference. Stay at boutique hotels and nice homestays with charm. Pair the best classes of trains available with a domestic flight and a couple of hired car rides. Indulge in some of the fancier restaurants and do some activities like zip-lining, cooking, and beautiful mountain treks to your already satisfactory trip.
High-end: INR 10,500-11,000 (140-145 USD / 125-130 EUR per day, per person)
If you enjoy luxury travel, you'll love the variety of options India has in store for you, especially in terms of hotels and resorts. You can fly your way to most places and travel in a comfortable, air-conditioned SUV. There's great gourmet dining options in all big cities and some smaller cities, so you won't miss a thing.
India, while having many cheaper options, is the place to visit if you're ready to spend the money to enjoy some of the best-serviced luxury. Hence, in terms of hotels and resorts, there's a variety of options. So fly your way to most places and travel in comfortable air-conditioned SUV, or take some luxury train rides. There's fine dining in all major cities and in smaller states so you'll be set in terms of food.
If you're looking for a more detailed version of the different costs in regards to travelling in India, here is a more in depth analysis of the costs. If you decide to do it, let us know your preferences and we'll prepare every detail for you!