Bruce's two week trip across Gujarat route & tour description
Bhuj,Gujarat
Hodka,Gujarat
Zainabad,Gujarat
Ahmedabad,Gujarat
Pushkar,Rajasthan
Jodhpur,Rajasthan
Are you looking for an off-beat trip? Gujarat is a great destination for travelers wanting  to have an enriching cultural experience, from the historical sabarmati ashram to beautiful white desert in Kutcch. Gujarat is home to some of the most amazing landscapes and long stretches of coastline.
Bruce began his trip in Mumbai, and then made his way via flight to Vijay Vilas Palace on Mandvi beach. Next he made his way via a short drive to the 'The White Desert' popularly known as 'The Great Rann of Kutch'  in The Thar Desert of Gujarat. Bruce also
visited Zainabad in The Little Rann of Kutch.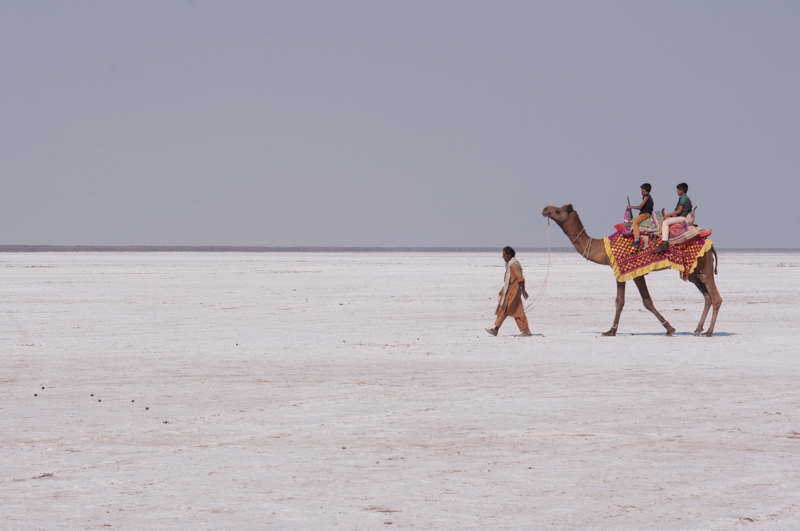 Bruce then visited Ahmedabad, the largest city in Gujarat. The old town of Ahmedabad is also known for its interesting Mughal architecture. The Sabarmati Ashram,  the residence of Mahatma Gandhi is also very popular among travelers.  Bruce later traveled to Pushkar and Jodhpur in Rajasthan before flying to Delhi at the end of his trip.
For Bruce this was his second time to India and his priority was to have a comfortable trip. He traveled in a combination of car hires and flights. He stayed at a combination of luxury hotels and some charming bed and breakfasts.
If you're on a tighter budget, we can customize the trip. We have options for cheaper travel (bus) and stay (homestays and hostels) to suit all needs.
Ideal for
Culture & History

Nature
Best time
Jan
Feb
Mar
Apr
May
June
July
Aug
Sept
Oct
Nov
Dec
Bruce's two week trip across Gujarat Tour itinerary