Best Time to Visit India
When is the best time to visit India?
The best time to visit India is ideally from late October to end of April, however India has a very distinctive climate and a different concept of seasons. While the winters are mostly pleasant with moderate temperatures and almost no precipitation the summer months of April, May, October and November can get unbearably hot. From June to September the wet monsoon covers almost the entire country and brings lots of rain and humidity. Therefore, one needs to especially consider the climate to specify the best time to visit India. But also festivals play an important role to decide when to travel. Plan your trip with us if you are not sure yet when to come or where to go at a particular time of the year. We can help you with candid advice and our own travel experience.
WHEN ARE THE MONSOONS? WHAT ARE THEY LIKE?
The Monsoon starts in June and lasts until September. It is a very exotic concept to those travelers coming from more moderate climate zones and arouse different associations – from constant drizzle to short but heavy rainfalls to tropical storms and gales. But India is a big country with multiple climate zones and therefore the monsoon can develop differently in various areas of India.
However, and we don't want to butter it up: it does rain a lot! Not like British drizzle or the one shower for a couple of minutes you get in South-East Asia. It often rains for days and it rains heavily in the tropical areas of the west coast and in the north of India. The cities have an almost non-existent drainage system and the streets flood quickly. And on top of it there is the humidity, your constant travel companion. Clothes don't dry for hours to days and the heat feels more discomforting. In the mountains they can cause cloud bursts and landslides. Airports and air traffic can get shut down due to fog and heavy downpours.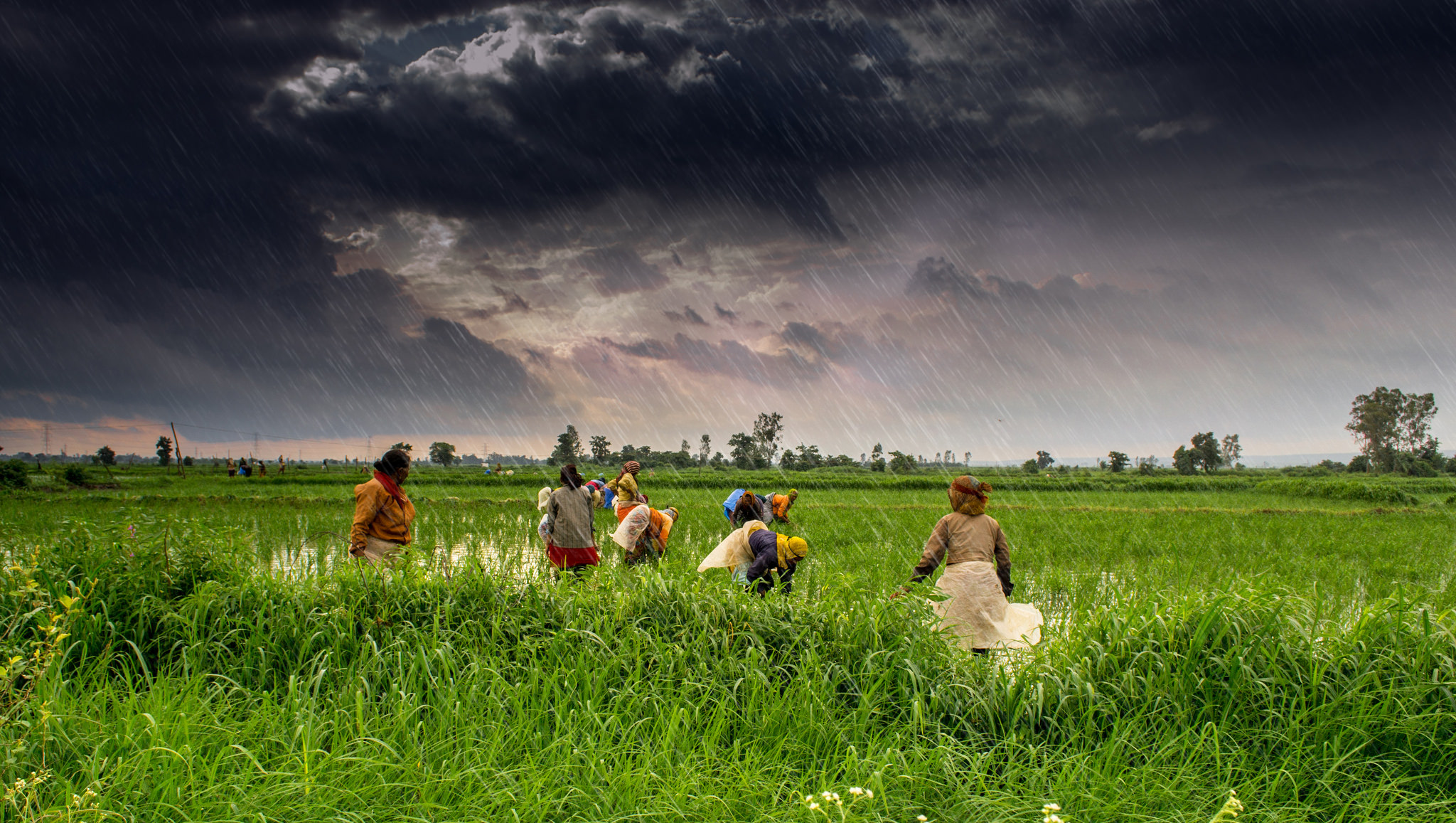 The landscapes turn green and farmers become fully productive during the rain season
But even though the weather can be sometimes quite unpleasant and it might not be the absolute best time to visit India, there are benefits to this season. The nature comes to life, dry brown grasslands and forests become lush and green, the farmers welcome the season with full productivity and lakes and rivers as well as waterfalls fill up and become stronger than ever.
Many tourists avoid India in the monsoon which means that you have a lot of sights to yourself. Furthermore, it is the best time to visit India for budget-conscious backpackers who like to keep their expenses to a minimum but don't want to miss out on some comfort. Many hotels offer their rooms for much less, often even for half the costs than in the main season.
Technically you can travel anywhere as long as you are mentally prepared and pack the right clothes. However, some areas might be more enjoyable than others. Goa and Kerala face a lot of rain and humidity. We would recommend to avoid the coastlines. The beaches lose their charm and the strong currents make swimming even dangerous. The beach resorts and shacks close already in April and don't open again until September or even October. So it is the best time to hit the countryside and hill stations. Wayanad, Munnar and Thekkady are such places but also the Dudhsagar Waterfall Hike in Goa. Ooty in Tamil Nadu is very popular amongst domestic tourists to flee the heat of the cities. Munnar in the Western Ghats is famous for its tropical mountain climate as well as the tea plantations. A great destination even in the rain! Check out  Rachel's two week trip across South India that is definitely possible this time of the year (without time at the beach).
If you want to escape the Indian monsoon all together and enjoy stunning landscapes in the mountains, Ladakh might be the best destination for you. The state offers breathtaking views and great opportunities for hikes. It is called the cold dessert as the only precipitation here comes in form of snow. July and August are absolutely ideal as travel times. Check out Coralie's trip to Kashmir, Leh and Ladakh.
Rajasthan faces less rain rainfalls every year and some rural parts don't even get any rain at all, especially in the Thar desert. There are very unique and beautiful boutique and heritage hotels that lower their prices a lot during the rainy season. Check out Henning's two week trip in Rajasthan.
From June to August you should avoid travelling to the footsteps of the Himalayas. Rishikesh, Dharamsala, Manali, Shimla and Kasol as well as Sikkim and Darjeeling face a lot of heavy rainfall and therefore even many landslides. Trekking is impossible and you would need to stay indoors most of the time – not how you would like to spend your time in India.
WHEN IS SUMMER AND HOW HOT CAN IT GET?
From end of march until the start of the monsoon in June as well as in October and November it can get really hot. In central and the flat parts of northern India it can get as hot as 45-50 degree Celsius. But it doesn't mean that you can't travel to India. In fact, it only means that the mountains are calling!
This is the perfect time to visit the Himalayas or north east part of India. You can visit the spiritual city of Rishikesh which lie on the banks of the Holy river Ganga or the exile of the Dalai Lama in Dharamsala. You can visit British hill stations like Shimla or Darjeeling and hike in the foothills of the large mountain ranges both in Central North and North East. Ladakh becomes properly accessible by end of May. Check out Stephanie's spiritual trip to India that led her to Dharamsala and Rishikesh in the mountains.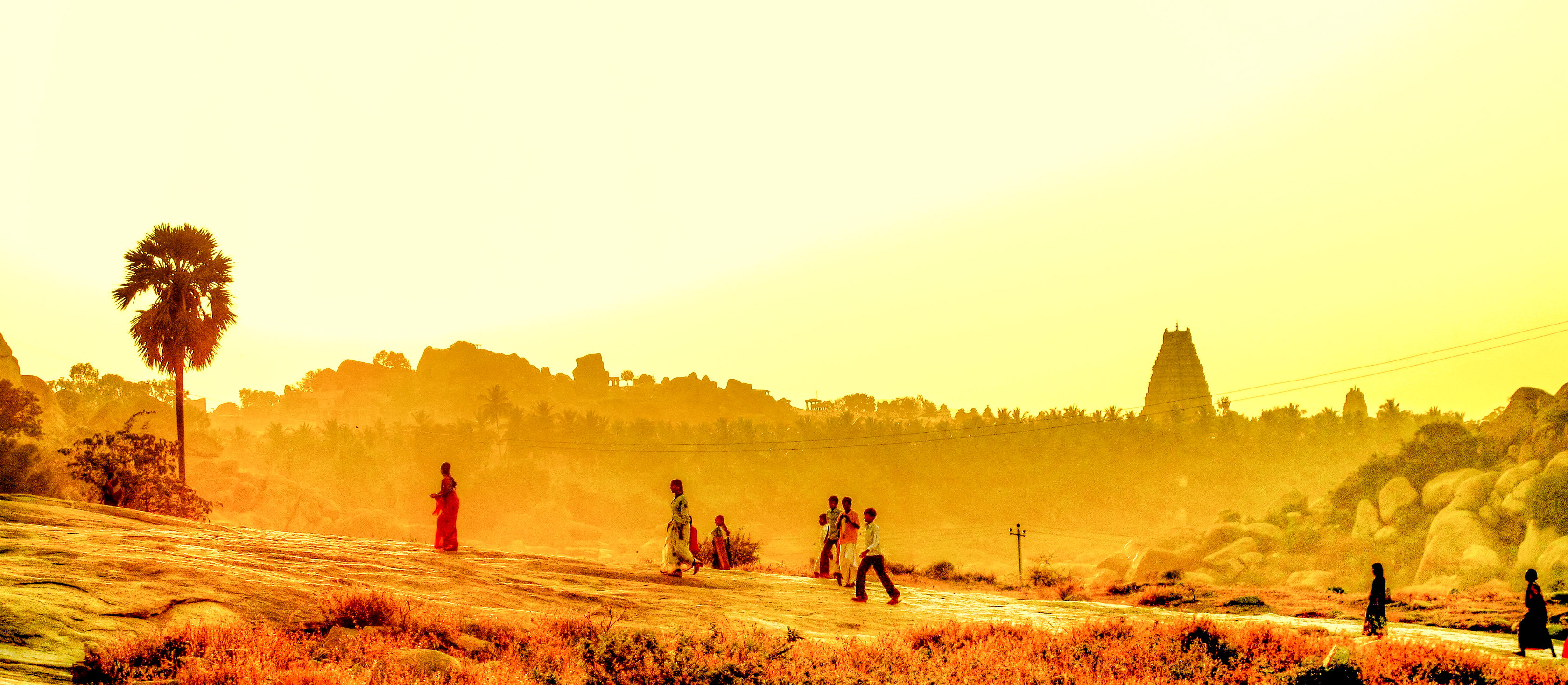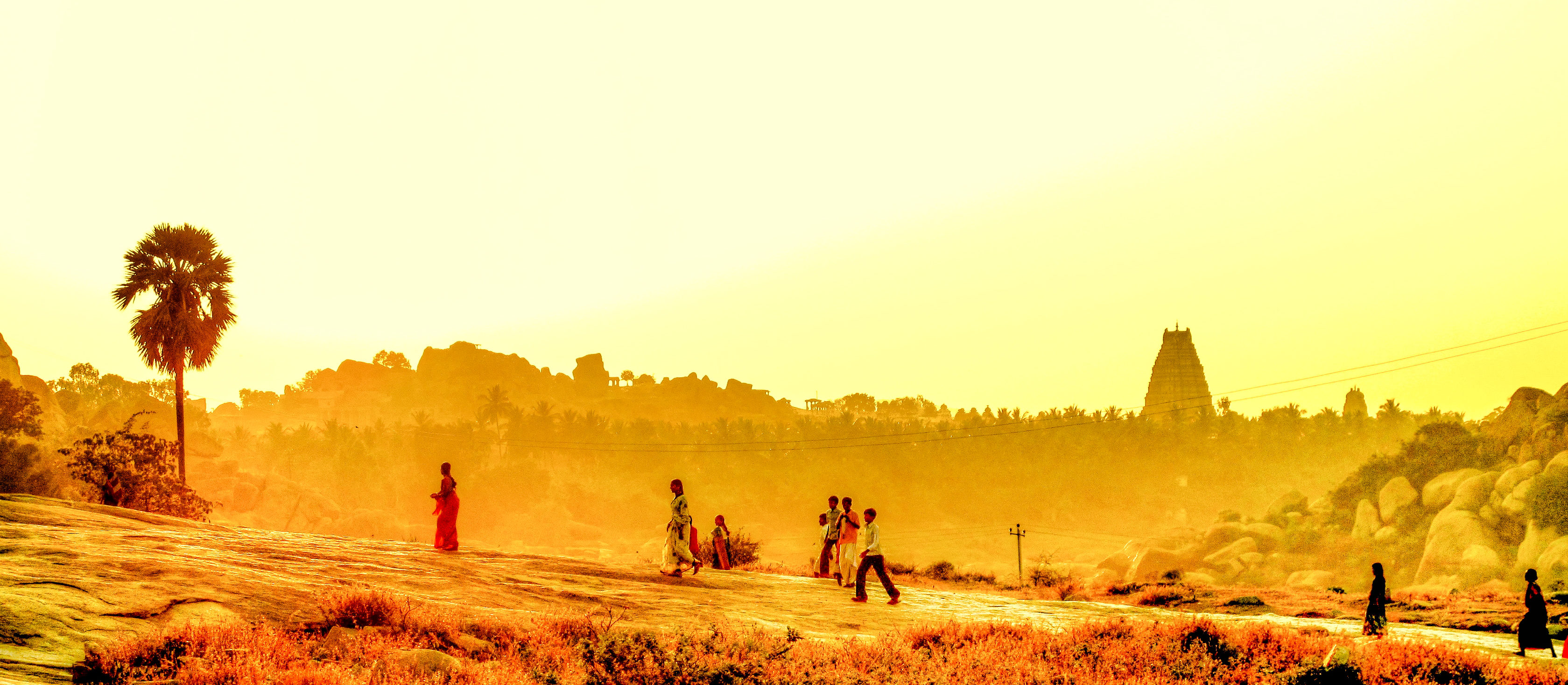 In the April, May, October and November it can get quite hot in India
From Mumbai in the north to the most southern tip of the subcontinent parallel to the western coast run the Western Ghats, a 1600km long mountain range listed as an UNESCO World Heritage Site. Covered with national parks, wildlife sanctuaries, forest reserves as well as charming hill stations. Great places to escape the heat are Wayanad, Munnar, Thekkady, Coorg, Ooty and Conoor.
Every time you leave the plains and enter a mountainous area between March and June and in October and November you will feel the difference in temperature and air quality immediately. And since the off season starts in most of India in April you will already save lots of money on hotel bookings. Except in the mountains of the north where the main season is at full swing in April and May.
WHEN IS TOURIST SEASON?
The best time to visit India and therefore the tourist season ranges from November to beginning of March. This is when India faces mostly moderate temperatures in South, Central and the flat parts of North India to really cold weather with snow and inaccessible regions in the very North.
If you plan your holiday during this time, it is best to book at least three months in advance to get the best pick of hotels and easy access to train reservations.
The main tourist destinations such as Rajasthan, Agra (home to the Taj Mahal), Goa and Kerala get quite crowded. During Christmas and New Years in particular, Goa is completely packed as even a lot of domestic tourists come to these regions around this time.
Having said this, if you don't just like the cooler temperatures but also meeting other interesting travelers, and you like the buzz and excitement around you while you travel, then there's nothing quite like seeing India in peak season. Check out our tour ideas that we could almost all execute in this time.
WHEN ARE THE MOST IMPORTANT INDIAN FESTIVALS?
There are few events and festivals in India which are a reason in itself to come visit. So if you can time your travel around them, it will make your trip even more magical. Diwali, the festival of lights is usually in October and sometimes beginning of November. Holi, the festival of colours is in March and a great fun experience. August and September are celebrated across the country with countless, diverse harvest and religious festivals like the Ganesh Charturthi (festival for the elephant headed god), Onam (ten days harvest festival in Kerala), Navrati (nine days festival to celebrate every form of the mother goddess) and Dusshera (religious festival based on the Hindu mythology).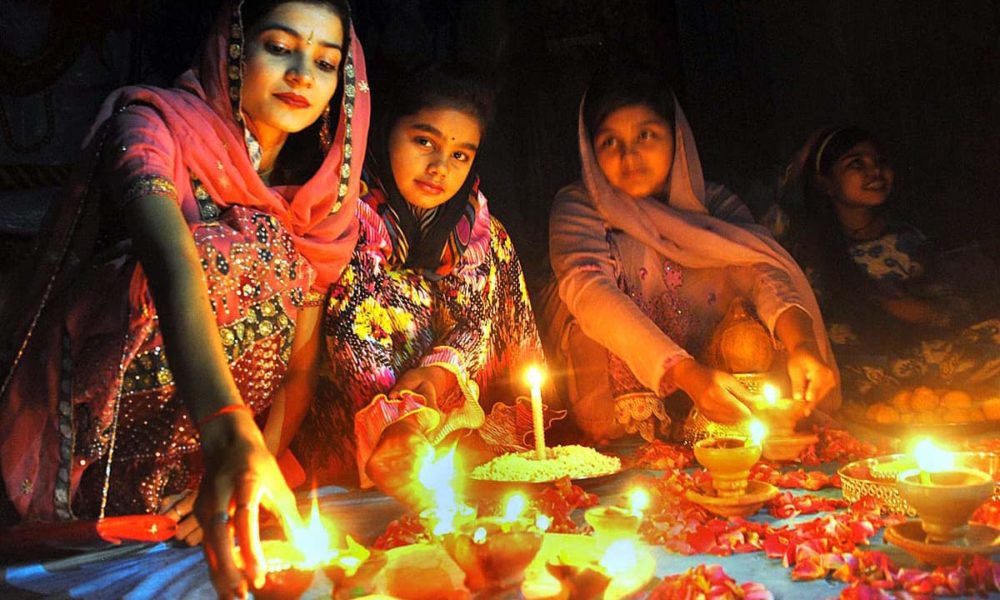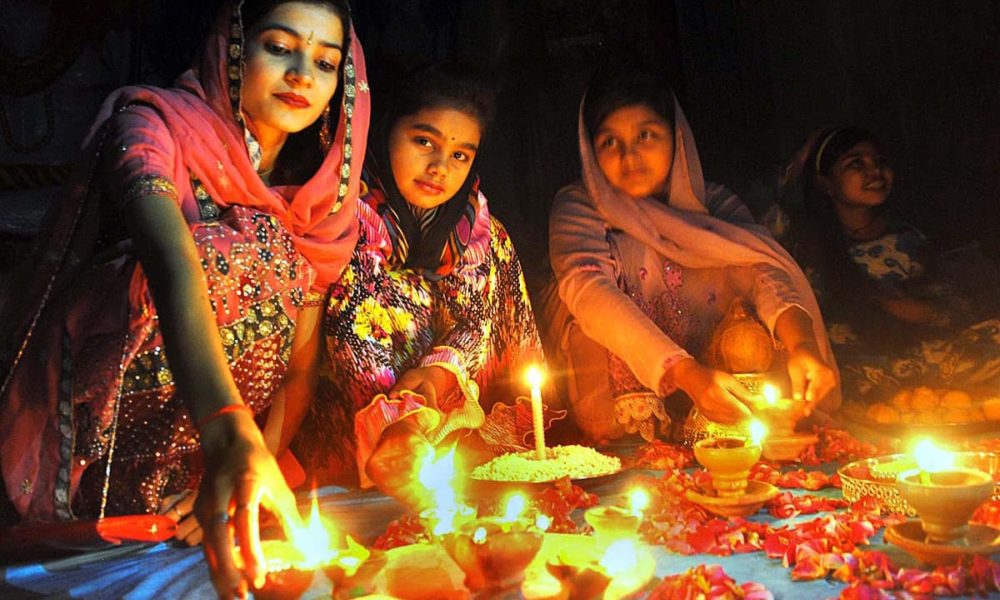 Diwali is the festival of lights, the biggest holiday for Hindus.
While it might be great to observe the local festivities and take part in the ceremonies you also need to know that many of the festivals are celebrated at home amongst the families. Therefore, it would be best to stay at a homestay at that time. Just before and after holidays like Diwali all trains get booked out long in advance and fight rates are at an maximum since many Indians travel across the country to be with family. So you would need book much in advance.
The festival seasons may not always coincide with the holiday dates you had in mind, but just give us a shout and we'll help you plan the best trip passible for that time of the year. There's always something great going on in India, and we know exactly where it all is!
Check out also our Blog weather series for the different months in India. If you are still not sure when to visit India or where to go at the time you intend to travel, plan your trip with us and we can help you figure it out.