Travelling to India in the monsoon
Created by Harsh Sonawala,
Last Updated on November 23, 2023
Travelling to India in the monsoon may seem like a daunting task. However, with the right advice and routes, it can make for a memorable journey. India has three seasons: the warm summer (March-May), monsoons (June-September) and winter (end November-February). Winter can be pleasant with almost no precipitation, late summer can be severe with dry or humid heat, and the rains are typical monsoonal rains.
However, India is a big country with multiple climate zones and therefore the monsoon can develop differently in various areas of India. Read through our guide of travelling to India in the monsoons and figure what to pack accordingly.
Here is a detailed overview on what the weather would be like each month in India, in different regions of the country. Feel free to explore.
January | February | March | April | May | June | July | August | September | October | November | December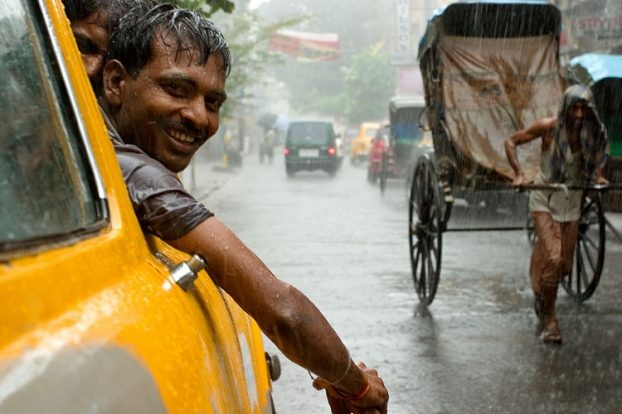 It's all about the attitude when you travel during the Indian monsoon.
overview of travelling to INDIA DURING MONSOON
For those looking at travelling to India in the monsoon, we must be honest, that you need to choose the region wisely as it rains a lot in certain areas. So it basically depends on which region you choose to visit. Sometimes it can rain for days, and it rains heavily in the tropical areas of the west coast and in Northeast India. The cities have sub-par drainage system that leads to floods during downpours.
Also, it will be constantly humid. In the mountains, landslides aren't uncommon. Transport, especially buses and trains can be delayed and due to heavy fog and rains, even air traffic can be disturbed. Almost all national parks in India are shut from June to the beginning of October and safaris would not be possible. Nonetheless, our country has a few gems that are best explored in the monsoon.
Although the heavy showers can make things unpleasant from June to September, there are benefits to this season. Nature comes to life, and forests and rivers swell with activity. Many tourists avoid travelling to India in the monsoon, which means you get the advantage of off-season costs. You also get to enjoy a lot of sights to yourself. That makes it easier to connect with the locals and experience more authenticity. The typical tourist scams appear at a minimum, and you get to truly experience the country.
This is the best time to visit India for budget-conscious backpackers looking to keep expenses to a minimum while retaining comfort. Many hotels offer their rooms for a lower rate, often even for half the costs than in the main season. You can stay at boutique hotels or luxury resorts for low prices. Good accommodation is a must during Indian monsoons as you might spend some time indoors when a particular strong downpour hits the city.
In general, most of the two week North India travel routes outlined here can be explored during the monsoons, with the benefits of less rain, few tourists and good prices.
Unwind in Style: India's Luxury Hotels
Read on: Complete Guide for US to India Travel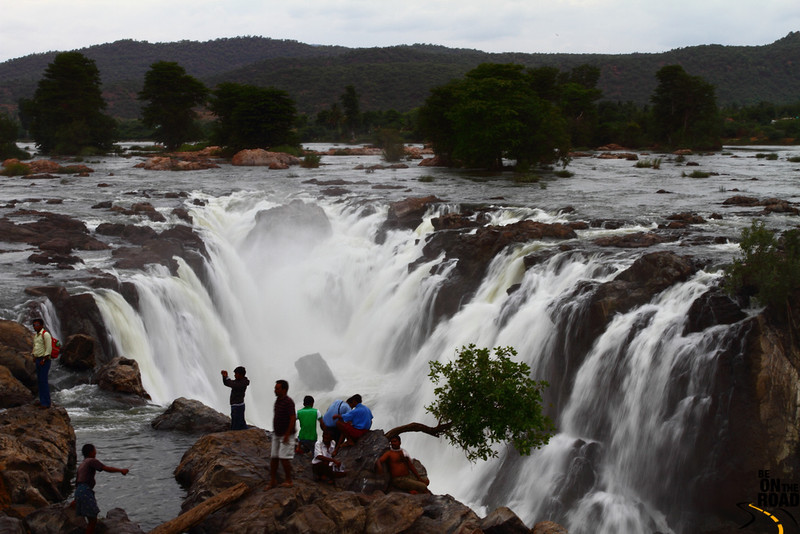 You can visit the Silky Niagara waterfall in South India (Photo Credit – Sankara Subramanian)
BEST PLACES TO VISIT IN INDIA IN THE MONSOON
The monsoon in India is damp, but heavy showers that last for days is a rarity. Showers last for a few hours, and sometimes you can even have some sunshine. Technically, you can travel anywhere as long as you know what to expect and you pack right. However, some areas might be more enjoyable than others.
South and West India
The monsoon in India hits the west coast the most. As a result, the popular destinations of Goa and Kerala face a lot of rain and humidity. We would recommend avoiding coastlines, as beaches lose their charm and the strong currents make swimming dangerous. The beach resorts and shacks close in April and don't open again until September or October.
The monsoon is the best time to hit the countryside and hill stations. As nature and greenery are in full swing, it's a pleasure to walk through the lush hills and pass swollen lakes and rivers. Wayanad, Munnar and Thekkady, located in Kerala, are beautiful during this season. The Dudhsagar Waterfall in Goa is a must-see and you can hike to it. Ooty in Tamil Nadu is very popular among domestic tourists who want to escape from the cities. Hampi and its ancient ruins are also worth a visit in this season. Combine it with a visit to Mysore and Wayanad. Find out more here.
Explore the Ideal Seasons: Best Time to Visit Kerala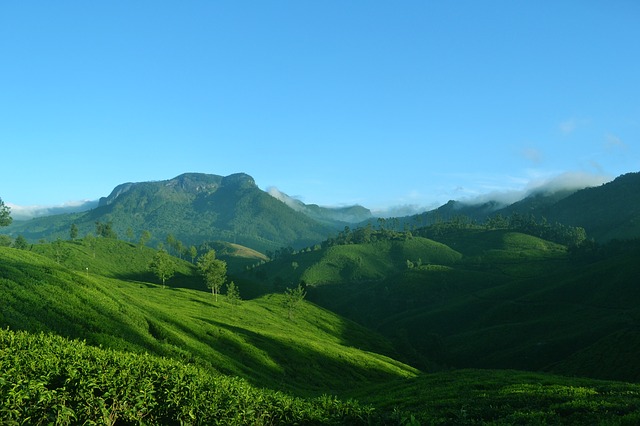 Munnar in the Western Ghats is famous for its tropical mountain climate as well as the tea plantations. A great destination even during monsoons!
North and Central India
If you want to escape the Indian monsoon all together and enjoy stunning mountainous landscapes, Ladakh might be the best destination for you. This northernmost state is flanked by the high mountain ranges of the Himalayas and the Karakorum mountain range. It offers breathtaking views and great opportunities for hikes. The precipitation is very low, causing it to be known as the cold dessert. Visit between June and August, when the days are moderately warm and nights pleasantly cool.
From June to August you should avoid travelling to the footsteps of the Himalayas. Places like Rishikesh, Dharamsala, Manali, Shimla and Kasol as well as Sikkim and Darjeeling face a lot of heavy rainfall and therefore experience many landslides. Trekking is impossible and you would need to stay indoors most of the time – not how you would like to spend your time in India!
Rajasthan faces minimal rainfall, and some rural parts don't get any rain at all. There are very unique and beautiful boutique and heritage hotels that lower their prices a lot during the rainy season. The south and east of Rajasthan become very green and lively. Hiking is definitely an attractive option.
In a nutshell, in the South avoid the beaches and big cities and enjoy the countryside and hill stations, in the North travel to the high mountain ranges of the Himalayas or enjoy the lower temperatures in Rajasthan.
Speak to us and let us help you navigate and plan the best trip to India even during the monsoons, we have got your back!
Discover More: 20 Prime Destinations to Visit in North India
Dive Into: Must-See Places in Rajasthan
Learn More: Explore Things to do in India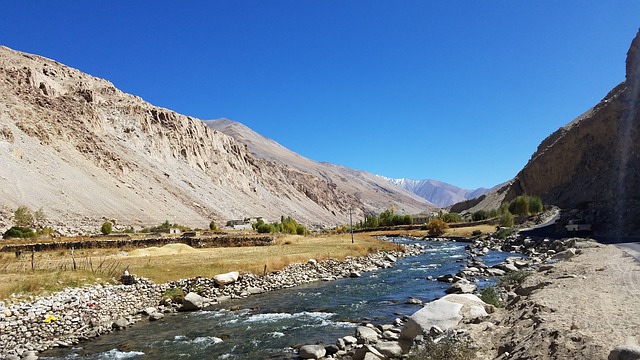 When the monsoon hits Central and South India it is the best time to travel to Ladakh where the sun is still shining
What to pack for the monsoon in India
The most important thing when travelling to India in the monsoon is the right footwear. Flip flops aren't the best option as you just flip the dirt against your legs while walking. Any sandals made of lasting rubber and with a back strap to hold the shoes to your feet are a good idea.
Some people enjoy gum boots but for others, they might be too warm and heavy to carry. So do invest some money in good quality rubber sandals or check the markets after arrival as the locals know best about how to cope with the rainy streets.
A thin rain jacket with breathable material is essential and so are thin light clothes that dry quickly. Pack