Backpacking in India – Here's what you need to know!
Created by Harsh Sonawala,
Last Updated on November 23, 2023
India is undoubtedly a dream destination for backpackers! You can easily go backpacking in India on a budget and indulge in a unique cultural experience. From staying with warm and welcoming families at home-stays or with other backpackers at hostel dorms. From travelling on local trains to even hitchhiking, backpacking in India makes for an adventure of a lifetime. A backpacking trip like nothing you could ever imagine.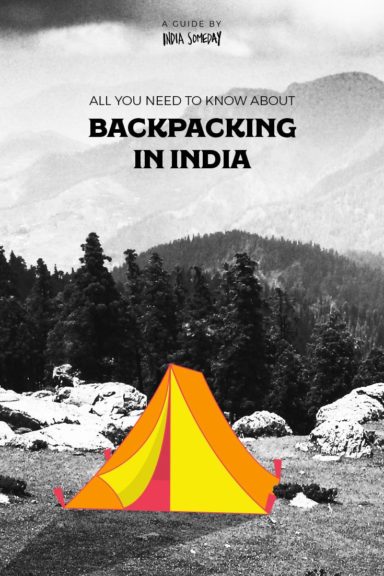 IS BACKPACKING IN INDIA INEXPENSIVE?
One frequently asked question among backpacker is, why is backpacking in India so inexpensive? There are multiple reasons as to why travelling in India is inexpensive. With a weaker currency, a great network of public transport and cheap food options, India is definitely the ideal destination for those looking to go backpacking in India on a budget.
Hostels in India should not cost more than 6 to 8 USD a night. Even transport on A/C trains and buses will not set you back by more than 15 to 20 USD per journey.
India is a food haven for vegetarians and depending on the region you're in, you're likely to find some great non-vegetarian food. Be it seafood in south India or red meat in North India, you're in for an absolute treat. The cost of meals in India are ridiculously low and a budget of 15 USD is more than enough to cover the cost of food per day.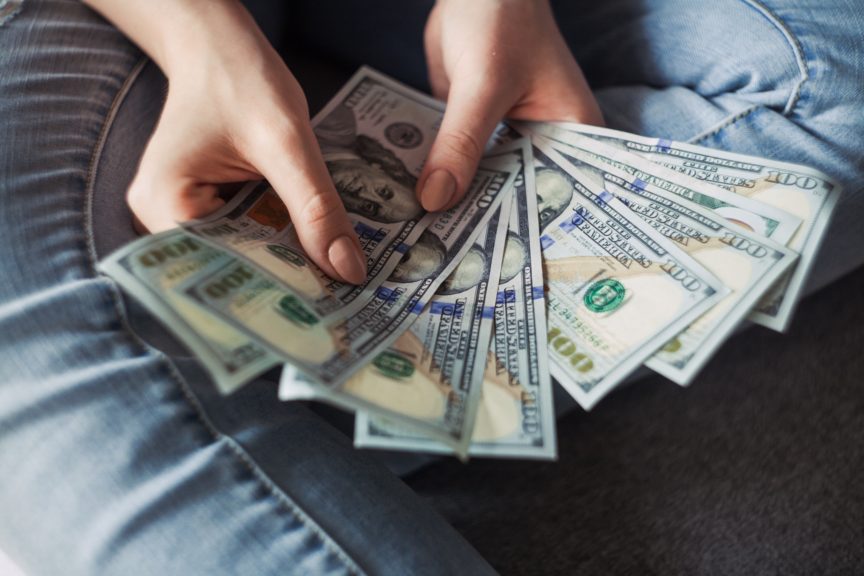 If you plan right, you save well and make travel fun
Is India a Backpacker friendly destination?
A lot of backpacker hostels, budget home-stays and fast food or street food culture make India a backpacker-friendly destination. Besides that the connectivity and low cost of public transport is another added benefit, However, it really depends on the region you would be visiting, as different regions will differ in terms of the cost of travelling.
Popular backpacking destinations in India, like Rajasthan or Himachal Pradesh, are a lot easier to navigate. Lesser-known regions like the Northeast or off the beaten path regions are still inexpensive but lack facilities that cater to backpackers or tourists in general.
South India has great infrastructure and local transport but accommodation is relatively more expensive. Hostels in urban cities like Mumbai and Bangalore are also expensive, but access to inexpensive food and public transport make up for the accommodation rates.
For more information on the cost of travelling in India, take a look at our detailed guide with a cost breakdown for all essential expenses.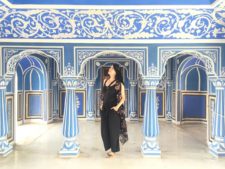 Our swiss client in Jaipur, backpacking in India for over a month.
BACKPACKING INDIA ALONE – is it safe?
Backpacking in India is not the same as backpacking across western countries, however, it is definitely safe to go backpacking India alone. In popular backpacking destinations in India, you have nothing to worry about. There will be tons of hostels and homestays where you'll find other backpackers to explore the region with.
Locals are usually more than happy to help. If you're wondering – is it safe to go backpacking in India alone, the answer is yes. Except certain conscious safety measure are bound to be taken as you would as a backpacker, anywhere in the world. India, being a country with deep-rooted cultural traditions, has its own set of guidelines that you ought to adhere to.
Travel tips for backpacking India alone:
Foreign travellers are more likely to fall prey to petty crimes. It is essential that you keep a close watch on your belongings and keep an eye out for them at all times
In order to avoid standing out in large crowds, it is advisable to follow common dressing etiquette. Have your shoulders and knees covered, that's your go-to mantra. Even though locals in urban towns may wear more revealing clothes, dressing conservatively will help avoid unwanted attention. Stick to loose pants and long t-shirts or kurtas. Tourist towns are when you can bring out those dresses and shorts. Places like Goa are ideal for letting loose when it comes to the Indian standard dress code
Avoid public display of affection as in several cities this continues to be frowned upon.
Think before you trust. Indians can be extremely warm and kind, be sure to go with you instinct and think twice before you trust someone.
Avoid venturing out, all by yourself, post-sunset, Certain localities and streets could be extremely unsafe especially when it gets dark. Whether you're a man or a woman, it is easy to fall prey to acts of crime or physical abuse on deserted streets once the sun has set.
Make sure to purchase a local sim card. In this way, you can constantly keep in touch with local friends you meet along the way and build a decent directory of emergency local contacts.
Must Read: Insights for UK Travelers Planning a Trip to India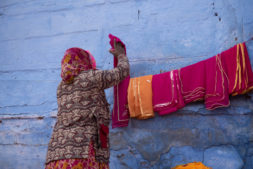 Street shopping in the state of Rajasthan is an experience you ought to indulge in. The ideal market to take back gifts for your loved ones
Why choose India for your backpacking adventure?
Of course, one of the main benefits of backpacking in India is the fact that one doesn't need to break the bank for a satisfying journey. Yet there is so much more to the travel experience in India. Backpacking in India helps experience an entirely unique culture and opens your eyes to the reality of this subcontinent. A reality far more different from that has constantly been portrayed across the world due to Orientalism.
The bright colours and interesting details of everyday life, the variety of religions and respective customs, the landscapes and nature, the traditional architecture and interesting stories behind it, the dynamics of the young generations and the wisdom of the elderly – all of this makes travelling to India an experience of a lifetime. And is the perfect guide for travellers looking to gain insight on and understand the rich history and diverse culture of this region!
Furthermore, travelling in India definitely pushes you out of your comfort zone and makes you run into situations you never thought you would be in. Dancing and singing with locals on a night train, eating spicy food you may actually enjoy, being the centre of a selfie with local kids or sleeping under detailed wall decorations which are centuries old. Many of our guests had the time of their lives in India. If you'd like to see the experience of other backpackers, you can read their testimonials here.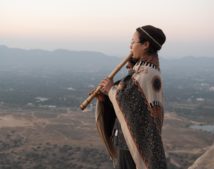 India is a great place to meet fellow backpackers who are likely to be following the same route as you. An exciting destination to meet people from all over the world.
How much would a backpacking trip to India cost?
One of the primary advantages of travelling to India is the fact that caters to all kinds of travellers. Backpacking in India would cost appx. USD 45 or EUR 40 per person, per day. This is the higher limit and is inclusive of accommodation, food and transport. Tours and activities would cost an additional amount. You could manage with even lesser but then you would really be pushing your boundaries and comfort levels.
Backpacking destinations in India – two-week itinerary in India
Two weeks in India is ample time to explore one region well. On a much faster-paced trip you could see a little more.
North India
In North India, you could explore Delhi, Rajasthan and Agra (Taj Mahal). This is probably the most popular tourist route in the country. It's also one of the must-do backpacking trips in India Start off in the capital, followed by a visit to the Taj Mahal in Agra and then onto culturally rich cities of Rajasthan.
The places you would be visiting on this route are rich in history, culture and architecture. Great rail and road networks and an abundance of budget hotels, home-stays and hostels make North India a backpacker paradise. Here's a reference route, with a detailed description, for you to draw some inspiration from.
Dive Deeper: Exploring the Best of North India
Spirituality
North India is also home to places of spiritual importance. You could start this route in Delhi and visit Amritsar which is home to the Golden Temple. The Golden Temple is the most important site of worship in Sikhism. You can then make your way north to Dharamshala which is home to the Dalai Lama temple and the in-exile Tibetan government. From Dharamshala travel to Rishikesh, the Yoga capital of the world and home to a lot of adventurous activities like river-rafting and bungee jumping.
Click here for a detailed list of tried and tested routes for inspiration on a two-week itinerary in India.