Our Top Ten Favorite Homestays in South India 
The best homestays in South India
A big part of travelling is where you stay, and we're big fans of unusual boutique hotels and homestays. In South India, in particular, there are plenty of these to choose from. Almost so many, in fact, that it can get difficult to pick which hotels or homestays you should stay at when you're traveling in South India. Here's our pick of some of the best homestays and boutique hotels in South India, to make those decisions a bit easier for you!
Lazar Residency Homestay, Kochi: A trip to Fort Kochi is like a trip into the past, with it's bright mix of heritage, colour, and the fragrant aroma of spices, of course! And Lazar Residency Homestay is a great place at which to base yourself when you're exploring this exciting town. The friendly hosts Joy and Juicy make this one of the best homestays in South India, and are always up for a chat or to help you plan your time. The rooms are basic but cosy and comfortable, it's an easy walk to most attractions (including the beach!) and it's affordable. What's not to love?
Backwater Heritage, Kumarakom: Backwater Heritage, sited just a little bit outside Kottayam town, allows you to embrace laid-back village life in the best way possible! The rosewood-and-teak home is over a century old and sits on the bank of the Meenachil River, and yet offers most facilities and amenities you'd get in a modern hotel. Almost all rooms come with an attached verandah or sit-out, and there are plenty of great common spaces to lounge in, as well. And, to top it all off, the food here is authentic Kerala fare at its best!
Soraya and Fabia's B&B, Mumbai: Few things make a visit to Mumbai as special as staying with someone who really knows the city well. Soraya and Fabia are incredible hosts who welcome travellers into their home with open arms. They've got a charming house very conveniently located in an area that oozes old-world charm. The room is homely and well appointed, and there's a delightful terrace to have your morning and evening chai on. But what makes this place stand out is definitely the Soraya and Fabia's attitude towards guests – you'll leave the city with two new friends!
Olaulim Backyards, Goa: Away from the busy beaches, Olaulim Backyards is a glimpse into a side of Goa few visitors see. This beautiful, rustic getaway is nestled on the banks of a creek, with lush grounds and the scent of frangipani in the air. Savio and Pirkko have created this little paradise to provide refuge from the traditional image of Goa that travellers have. And they've succeeded! The five cottages, each named after a bird local to the area, blend into the nature that envelop them, making you feel like you've got the world all to yourself.
Indhrivanam, Thekkady: As far as boutique hotels in South India go, few do it better than Indhrivanam. Here, the luxury is all about having a place completely to yourself – it's just one cottage, nestled in its own little forest! Indhrivanam calls itself a 'vegan eco retreat'. All the food served here is vegetarian and dairy free, and the focus is on being sustainable – the cottage is constructed with locally sourced material, they practice rainwater harvesting, and use dry toilets. This is a great choice for visitors looking for a quiet retreat immersed in nature!
Dhanagiri Homestay, Wayanad: Situated amid one of the oldest coffee plantations in Wayanad, high in the Western Ghats, Dhanagiri Homestay is one of the best homestays in South India according to us. There are three rooms on this property, with acres and acres of coffee plantations surrounding them. Days here are about excellent meals, plenty of great walks and conversations with your host Anand, and a whole lot of doing nothing! It's also a great base from which to explore the nearby sights and sounds – if you can get yourself to leave the bungalow, that is!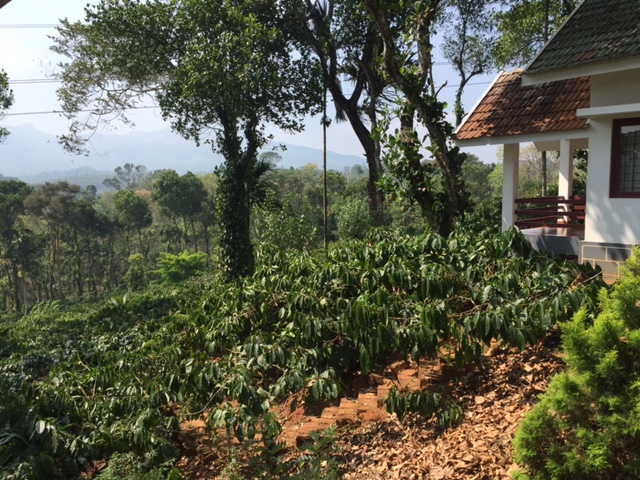 Mysore B&B: When you're staying at the Mysore B&B, you'll feel like you're staying with friends! Manjula and Stephen rent out three rooms of their comfortable, clean home in Mysore. The resident dog, Lucie welcomes all new guests with great joy, setting the tone for the rest of your stay. The rooms are cosy, and have a fan but no air conditioning, and the house is in a quiet lane about 10 minutes away from the Mysore Palace. We really like how much of a personal touch Stephen and Manjula offer to all their guests – they're full of great ideas and suggestions on how to make your trip that much better!
GreenMagic Homestay, Munnar: Robin and his team have put together a lovely little homestay in Munnar's rolling hills. GreenMagic is definitely a charmer, and a great place from which to enjoy the surrounding landscapes! Don't miss the home-cooked meals here – the food is delicious, and you'll invariably be dining with travellers from across the world.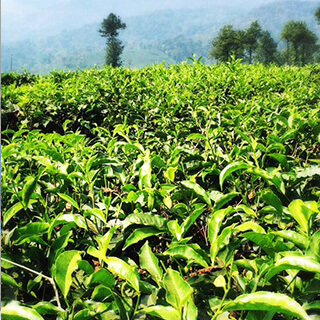 Marari Leena Beach House: The gorgeous Mararikulam Beach has a reputation that precedes it, and if you're planning to spend some quality time lounging on these sands, Marari Leena Beach House is a great place to stay! This option, situated five minutes from the tranquil Kattoor Beach, is delightfully welcoming, and easy on the wallet to boot. The rooms are basic but comfortable, and you'll definitely have great meals lovingly prepared by the family.
Still not sure what's best suited for you? We can help you find the best homestays and boutique hotels in South India, and we'll plan your dream Indian vacation, too!