Weather in India in October
Plan your trip
overview
This article will give you some insight in the weather in India in October. October is what we call 'in-between-month': the monsoon is over but it can rain at times. It can be hot but the winter slowly starts at the end of the month. The tourist season hasn't started yet but the room rates are rising. October brings also a sheer variety of weather zones to India. While the retreating monsoon hits Tamil Nadu and Kerala, it starts to snow in Ladakh and Uttarkhand in North India. While it can get hot in central India and Rajasthan, the cold takes over in the hill stations up North. So if you are planning to tour all over India you should pack onion-style: many layers which can be removed! This article will also give you some inspiration on the best places to visit in India in October.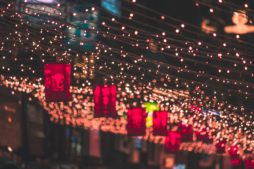 Plan your trip
weather in North India in october
Rajasthan can be very hot in the day time, up to 35°C and higher. It usually doesn't rain in Central India in October but it can still occasionally happen. The temperature drops in the night, so pack a sweater and socks for dinners outside or an optional overnight-camel-safari. Find some popular travel routes for Rajasthan here.
The main tourist season starts around mid-October so even though the room rates aren't hitting their maximum, the prices aren't as low as they were in the previous month.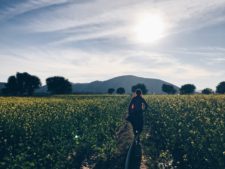 Plan your trip
weather in the mountains in october
October is the perfect time to hit the mountains up north and northeast. But don't go too far in: the high altitude regions in Uttarkhand, Himachal Pradesh and in Ladakh (Jammu, Kashmir) get already very cold. You might even face snow and if so, many roads and villages will be cut off due to the weather conditions. However, you can visit Rishikesh, Shimla, Manali, Dharamsala and the surroundings without issues and even enjoy great hikes and clear views. Pack some warm clothes too as it can get cold at night! Read more about adventure travel routes in the Himalayas here.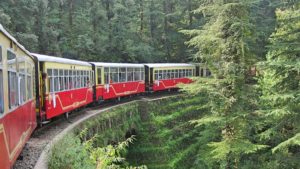 Plan your trip
weather in South India in october
Kerala receives a good amount of rain in October as the retreating monsoon from the northeast (the second monsoon hitting India every year) arrives. It is not as much as it was in June or July but it is more than in September. The rain can come with heavy downpours and long lasting storms. It is not the best time to visit the beaches but is more fun in the mountains. The landscapes are still coloured in a lush green and the lakes, rivers and waterfalls are filled with streaming water. It can get quite warm in the lowlands and cool in the mountains with temperatures varying from 16 to 30 °C. Here, you would need to be prepared for every weather change possible: from drizzle to storm, from cloudy to sunny, from hot to cold. See four popular routes for Kerala here.
Karnataka's climate is almost the same as Kerala's but there is less rainfall. We have a suggestion for a backpacking tour in South India for you here.
Tamil Nadu's main rain season starts mid-October and lasts until mid-December. The region receives less rainfall in the south-west monsoon from June to September and therefore it gets really wet in the last quarter of the year. It's better to avoid the east coast like Pondicherry, Mahabalipuram and Chennai in October.
In Goa business is slowly picking up by the middle of October with many resorts and restaurants reopening for the new season. South-Goa is still slow and won't be very hospitable until November. You can definitely already have a good time at the beaches of North-Goa! It can be hot and it might storm on some days but that should be a rare occasion.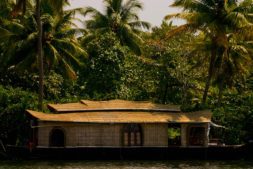 Plan your trip
Where we recommend
The weather in India in October is generally warm and mostly dry in many places – but it can be unpredictable, so it is best to come prepared for a variety of conditions. We'd recommend the mountains up north and northeast. Cities such as Rajhastan and Mumbai are likely to reach mid 30's at this time of year. Further, there are some fabulous festivals happening, for example Diwali and the Camel Festival in Pushkar. For more detailed information about the best places visit in October, or for any help planning your perfect trip to India, feel free to contact us!