Travelling to India Tips
In this article, we answer some of our most common answers that many travellers ask before planning a trip to India. We give some 'Travelling to India Tips' that many people may find useful, particularly if you're travelling from a foreign country or you have never been before. We cover money exchange, getting a sim card, wifi, what to pack, dressing appropriately, avoiding giving offence, and more. If we miss anything that you would like to know, feel free to get in touch with us.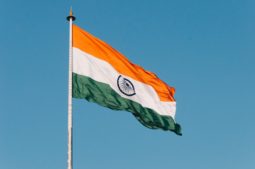 Plan your trip
Should i take money with me, or withdraw it in india?
India is not a complete outback country. You can widely withdraw or exchange money. However, for your travels we would recommend a combination of the following:
Tip: Carry a reasonable amount of cash
USD, CAD, GBP, EUR, AUD, SGD are all very easily exchangeable. Banks, travel agency desks and hotels often exchange foreign currency, giving you cash in INR. This is especially true for big cities. Tourist towns will often have money exchange options on every street. Hotels or travel agency desks will usually offer a better rate than banks. Sometimes, jewellery shops will exchange some cash for you, but ask your receptionist or driver for what they suggest.
Often when shopping or paying hotel extras, they often accept foreign currency. The airport may well only exchange a small amount as rates will be worse there.
Withdrawing with your ATM/Debit/Credit Card
ATMs are extremely common, especially nowadays. Even the smallest towns will have multiple accessible ATMs. If this is your first time travelling to India, this is certainly a safer option, and mostly used.
However – Indian ATMs charge a fee of INR 100-200 (GBP 2 / USD 2.50 approx) per transaction. In addition, your home bank could charge you a fee, depending on who you're with.
The maximum amount Indian ATMs discharge is between INR 15000 – INR 25000 at a time (USD 300/450 – EUR 250/350). If possible, always carry a back-up card. Per withdrawal you can only get INR 10000 but you can go again after that. Often our guests have been in a situation where one card would not work at any Indian ATM. This is because smaller regional banks don't accept International cards. Go to the national banks like HDFC, Kotak, ICICI, IndusInd or YES Bank or international ones like HSBC or CitiBank. We would recommend to withdraw larger sums as you go.
Travellers Cheques
While cheques are waning in popularity, they can be exchanged fairly easily. Some hotels accept them, but if not you can find a nearby bank or authorized agent.
Credit Card Payment
Credit cards (outside of big cities) find very limited acceptance. Upper end hotels and restaurants will accept credit cards.
Sometimes (often in Kerala) shops will allow you swipe your credit card, as if you are making a purchase, and they will give you cash in return. They may charge you a small fee for this.
Carry your credit cards as they can definitely come in handy, but be prepared that you may not be able to use them everywhere.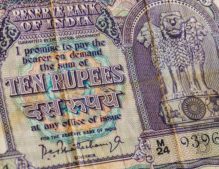 Plan your trip
is it worth getting an Indian SIM-card? what is the wifi like in India?
Internet connectivity when travelling in India is fairly easy to find, but don't expect it everywhere you go. For example, smaller hotels/hostel may not have wifi. In general, you will not be too far away from internet. We suggest getting an Indian Sim-Card with data volume if you think you will need to be connected at all times.
Tip: Purchase a SIM card in India
Whilst it is not entirely necessary to have an Indian number, it may be useful to have a phone and an Indian SIM card. This means we can also contact you if there are any issues.
In order to get a SIM card, please bring with you:
A passport-sized Photograph (ideally 2 copies)
Copy of your passport
Copy of your visa (very important)
Pay-as-you-go passports are available everywhere. Most streets will have a store that sells SIM cards. You won't miss the Vodaphone / Cell Phone Recharge / Airtel boards. Further, your hotel reception will always be able to point you into the direction of the closest store. If you're arriving in Delhi, you will be able to purchase a SIM card and an inexpensive handset at the airport.
A SIM card is usually free, or costs under INR 100. Adding credit of around INR 500, is likely to be sufficient. Otherwise, basic phones can be purchased for around INR 2000 (GBP 22). It can sometimes take a while for the SIM to become activated.
Smartphones
Smartphones can definitely come in handy, and you can subscribe to an international roaming data plan. We've had any guests that did not bother buying an Indian SIM card, as long as they could send/receive emails from their phone.
Internet connectivity
Most places nowadays will have Wifi, but if you are looking for Wifi in particular, look for an internet café. However, Wifi connection may not always be extremely strong as many other people will be using it at the same time.
Having an Indian SIM card is useful, but is not completely necessary. Our advice would be to have an internet on your device, for example getting an international roaming plan.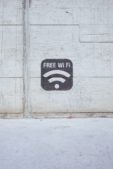 Plan your trip
What should i pack?
Whilst this is not a comprehensive checklist, it contains some useful pointers which may come in handy while you pack. If you are travelling all around, we suggest a backpack, but a suitcase will not be a problem, either.
Sun-cream / Sunblock is important. Between October and June we get long days of sunshine with hardly any rain. While it's possible to buy it here, it can be difficult to find, there will not be many options and it will be expensive.
Sunglasses, hats, caps, light cotton scarf for the summer.
Think cotton and light fabrics. Pick your most comfortable and light wear.
For a two week trip, you would want to try and carry 7-8 pairs of t-shirts, more so if you are going to visit Mumbai, Goa or Kerala. It can be humid, so it is normal to sweat quite a lot.
Laundry is very easy and can be done through all hotels, so you won't need to bring your own detergent. You can always buy cheap clothes out here also.
Electronics, Ipods, Ipads can be useful; wifi connection is fairly easy to find. Remember to carry a converter for the charging point. Try and avoid carrying a laptop.
Unless you are heading to nightclubs in Delhi or Mumbai, there may not be many opportunities to party, so you might not need many party clothes. Goa is very relaxed with what you wear out, but short dresses wont be accepted everywhere. For more information about appropriate dress, visit our blog regarding solo female travel in India.
We advise to carry some rolls of toilet paper or packets of tissues. Hotels usually have toilet paper and it can be purchased easily. However, trains will not have toilet paper, nor many restaurants on the highway.
A light pullover and scarf for A/C coach train or bus travel is recommended, as the air conditioning can be quite strong and cold.
Basic toiletries are very easy to restock in India.
Personally, we like to carry a small or thin towel when travelling. All hotels will give you towels. At less expensive hotels, towels can be old and stained.
Hand sanitizer is handy, India can be dusty.
Small case of medicines, for an upset tummy, motion sickness, head ache etc.
If travelling between late-November to late-February (Winter in India):
North India, in particular the North East and up in the Himalayas, can get pretty cold in the winter. Mid-December to late-January are the coldest months, with night temperatures dropping to 8-12ºC. Further, a lot of Indian hotels do not provide heating.
We suggest taking some warm clothing if traveling during these months. Light gloves, something to cover your head and ears and a jacket/pullover.
Day-time temperatures are likely to still be pleasant, with the sun likely to be out in the afternoon.
In South India, the hill stations of Munnar and Thekkady can get cold at night.
Into the mountains, there is likely to be snow, so if you are travelling here, pack accordingly.
For more information about travelling to India in November, December, January and February, visit our weather blogs.
If travelling between mid-June to mid-September (Monsoon in India):
Rainfall in Mumbai, Goa and Kerala can be quite heavy. Carrying an umbrella and rain coat is recommended
Rainfall in the North of India is not as heavy. It is still good to carry both an umbrella and rain coat.
Clothes and floaters that can dry quickly are a must
A mosquito net and mosquito spray. Good quality mosquito nets are hard to find in India
For more information about travelling to India in June, July, August and September, visit our weather blogs.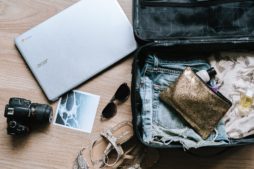 Plan your trip
tips for dressing appropriately in india
Women:
In general, try to stick to comfortable t-shirts and pants or skirts that are about knee length or longer. If travelling in a group or with a guy, wearing shorter skirts shouldn't be a problem. We strongly advise avoiding it if travelling alone or in smaller towns. This also applies to sleeveless shirts.
Tank tops are best avoided. Showing your legs is alright, but not your stomach. Try to avoid low neck and transparent t-shirt if possible.
In Goa and the beaches of Kerala, you can wear just about anything that you would wear to the beach back at home. At other beaches in the country, we would suggest avoiding bikinis – or at least wear a shirt and shorts over the top.
For information about travelling alone to India as a woman, visit our blog.
Men:
A man can mostly wear anything without attracting a huge amount of attention. Longer shorts are advisable, mostly to protect you from the sun. However, Indians can get curious and start laughing or staring if they see men in very short shorts. (This doesn't apply to Goa).
In places of worship both men and women need to dress moderately and discreet, i.e. be covered at least with a short sleeve shirt and long pants. Usually they will give you a little robe to wear over your clothes. A small tip is expected. In Sikh Temples both genders need to cover their heads. Shoes need to be always removed before entering a Hindu temple. This applies when you enter any Indian home for that matter. In general temples are more casual when it comes to dressing rules than mosques.
Plan your trip
the Indian mentality
Apart from the touts, Indians are nice and friendly people
They are helpful, they are curious, they are ever smiling, and they like to talk
If you spot a cute kid, it is OK to take a picture, usually they will not refuse. They will smile back. Show them the pictures on the camera. They will be happy and excited
It is also OK to ask permission to photograph women in saris
Do not hesitate to engage in conversations with Indians you meet. Once comfortable they love to talk. Often on a train you will make some Indian friends
Indians love to eat and offer food to their guests. Of course you don't have to eat everything but try to accept the offer whenever you feel comfortable, especially when you are joining in a conversation with the people
You will find many Indians stare at you, especially young men and women. The main monuments of the country are also visited by people from small villages that rarely see 'white' people. As long as you don't feel like in a dangerous situation the best advice is to accept and ignore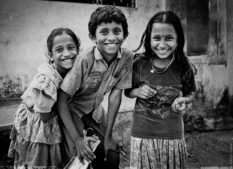 Plan your trip
What to do when India annoys you?
You may well face constant aggression of 'my friend, please buy this, look at that' etc. in India. More so in the North. Be on your guard and you can always say a polite no
Unless you are really sure about the reputation of a store, avoid buying things and asking the hotel to parcel and ship it back home. They will offer you this time and time again. We've had a bunch of guests e-mail us that the package never arrived
Always count your change, often at Monument entrances the officials will try and fleece tourists by returning less change. At all instances, count your change.
You will be asked this A LOT: 'Madam/Sir, please can we take a picture with you'. It is usually always innocuous, perfectly safe and just curious Indians, but our guests say it does get annoying when you are asked to do it 50 times across the span of your trip.
If you are a young man/woman, you are likely to be stared at quite a lot. This is likely to be because you are foreign to them. We usually find that people get used to it after a few days. If it is bothering you or if you feel uncomfortable, many people have suggested wearing sunglasses, as this separates yourself more. In any situation that you feel unsafe, speak to a member of authority such as the police.
Needless to say be very careful with the water you drink – bottled or filtered water is favourable
A lot of our guests completely avoid non-veg food in India, thinking it is unsafe. In a visibly nice restaurant or homestays it is OK to eat meat. Chicken is a better option because it's widely consumed and more likely to be fresh. But, again be your own judge.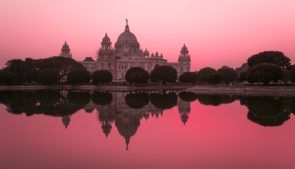 Plan your trip
Do you need Vaccinations for India?
Innoculation procedures completely depend on where you are coming from where exactly you are going, and what you will be doing. Different sources have different recommendations for India. We are not qualified to give sufficient medical advice, so we suggest speaking to a medical professional.
From our experience with our guests, we have experienced people who received all the recommended vaccinations, while some get none, or very minimal amounts.
It is useful to know that the Malaria risk is only high during the monsoon months (June-Sep), and depends where you are visiting.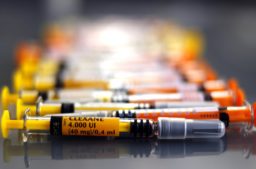 We recommend speaking to a medical professional for advice about medication
Plan your trip
Are there many Mosquitoes in India?
If planning a trip to India during the monsoons, (June to Sept), mosquitoes can be a menace. We recommend carrying a mosquito net
Some hotels provide a mosquito net, some do not. It is usually difficult to buy mosquito nets in India.
Odomos is a very popular and effective mosquito repellent that can be purchased easily at pharmacies in India
Mosquito annoyance is much lower in non-monsoon months, especially in the North.
In Kerala, in and around the backwaters, mosquitoes can always be an annoyance
A mosquito does not always mean malaria or dengue. If you're bitten, don't panic!
The fabulous Yab Yum Resort in Goa has written a fantastic article on mosquitoes and Malaria.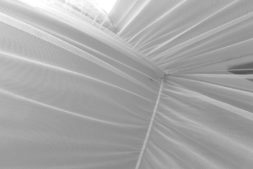 Plan your trip
Will India Someday be in touch with you during the trip?
We always love / try to be actively in touch with our guests during the trip. You will probably receive phone calls or emails from us, especially from your travel consultant or Aaliya, our booking superhero!
We can be in touch as much or as little as you like throughout your trip. Feel free to contact us at any instance Our contact details are mentioned on the top of each Booking Voucher.
When possible, we love to meet our guests in Mumbai. It's our home city and where our office is based.
With India, one has to be patient. There are times it can be overwhelming, but in the end it all falls in place. As they say, 'You love and hate India, in the end the love is far stronger'. For more 'Travelling to India Tips', or for help planning your trip, feel free to contact us!