How Much To Budget For A Day In India
One of the biggest concerns travellers have before setting of on a trip is 'how much money will I need per day?'. It can be difficult to gauge how much things cost on the other side of the world, after all! Well, the short answer when it comes to budgeting for travel in India is – as little or as much as you'd want to! That isn't really helpful though, so we've further broken it down for you. From getting around, to food and other expenses, here's our guide on how much to budget for a day in India.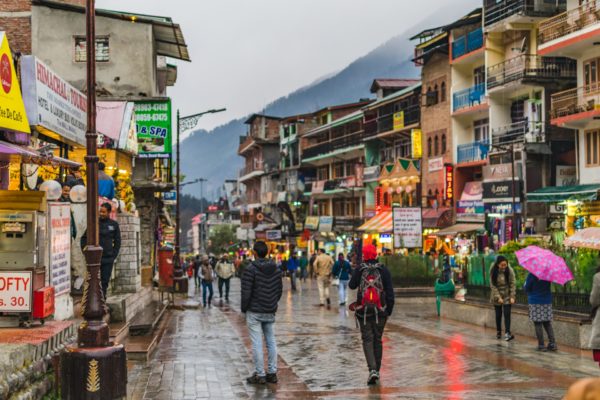 Despite your budget, every Indian street market will always have something in store for you (Photo Credit – Vishal Bhutani)
local travel budget for a day in India
Average cost per day: INR 500 – INR 1,000
The absolute best way to get around locally in India is via public transport. You'll find some form of autorickshaw or 'tuk-tuk' in pretty much every major city and town, and they're hands-down the cheapest option. Though riding in one can be a hair-raising experience if you aren't used to Indian driving styles, it's tons of fun and a definite experience.
It's important to remember that you need to haggle for a price – outside of Mumbai, it's rare to find an auto that runs 'on the meter'. Each city and town has its own price ranges for auto rides; we recommend checking with a few locals on what good rates are. If you're unsure, here's a rule of thumb we like to follow – start your negotiations at half the amount they've quoted you.
Buses are also commonplace, though some are more rickety than others. These ply both locally, as well as between towns and cities. Some cities also have a local train network, as well as select connectivity via an MRT system. And of course, major metros have Uber, so that's always an option!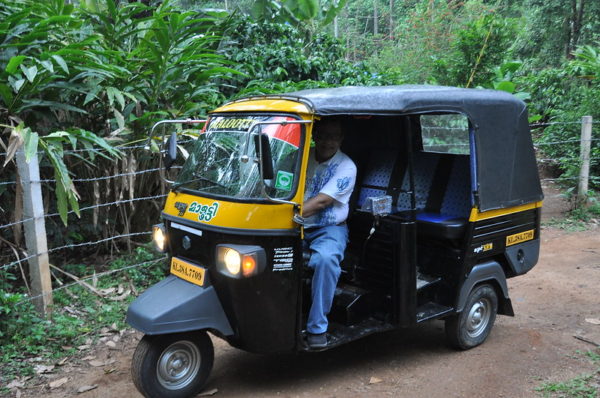 The tuk-tuks are fun, interesting and affordable as well (Photo Credit – Shankar s)
food budget for a day in India
Average cost per day: INR 500 – INR 2,000
Dining is one of those areas where you can pretty much spend as little or as much as you want to – food is very reasonably priced in India. Of course, you've to be wary of the infamous 'Delhi Belly', especially when you can tell that hygiene levels might be questionable. A good rule to have is to only pick places that are always busy and full of locals.
The metros have easy access to everything, from local holes-in-the-walls to superlative fine-dining experiences and everything in between. However, you're unlikely to find the same sort of range in smaller cities and towns. Also, if you're in a tourist hub, finding a truly local eatery that doesn't have prices inflated for visitors might involve going exploring a bit.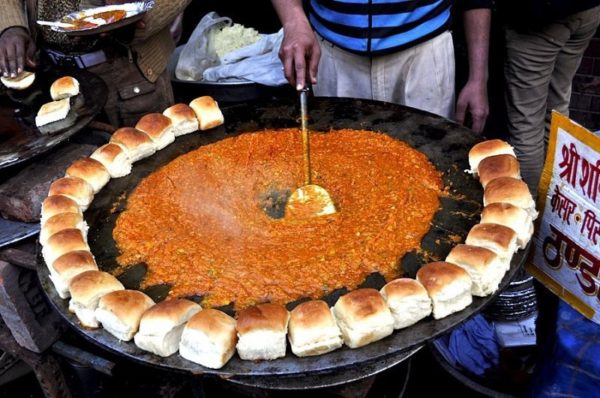 Pav Bhaji, is not only piping hot and mouth-watering but is also staggeringly cheap yet filling
Sightseeing
Average cost per day: INR 300 – INR 2,000
You will quickly realise that government-managed monuments have different ticket prices for Indian and International visitors – foreigners pay substantially more. You will also need to account for any shows, courses and experiences you might want to sign up for. Even so, a total budget of about INR 10,000 for sightseeing should have you covered on a two-week trip.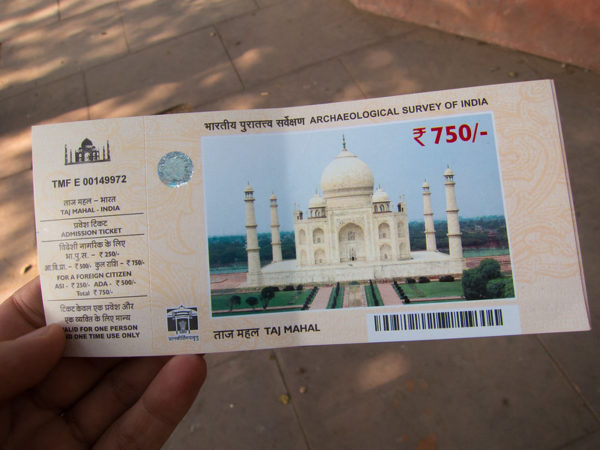 As a foreigner, you will have to pay more for a ticket to most monuments and sights (Photo Credit – Ten Safe Frogs)
Do you need to tip?
While eating out, bigger restaurants will often add a 'service charge' to your bill, which is like an auto-gratuity. This is not to be confused with the service tax, which is a government-mandated fee. If you don't see this, any tip is appreciated. In hotels, too, a tip to the staff is always appreciated, though in no way mandatory. If you're staying at a smaller guesthouse or homestay, you can speak to the owners and ask them what the best way to show your appreciation for the staff's service would be.
While boarding long-distance trains, porters might help you load and unload your luggage, and expect a tip for this service. Otherwise, you don't need to tip while using any of the public transport systems. Read more about how tipping in India works with our guide.
India is a marvellous adventure of a country, and the budget for a day in India is effortless as you have just seen. Just arrange details like currency and how much to carry, and we can help you take up the rest! We can arrange the ideal trip to India, no matter what your budget! Get in touch.
helping you travel your way
Everything you need to know about India is here We have tried writing about everything you may need help with for your trip to India, If you need help in planning a trip to India Get in touch with us to to plan your trip of a life time.