Tips for a solo female travel in India
When you travel across India on your own as a women, keep in mind that India is still predominantly a conservative country and to a certain extent also a patriarchal society. Be prepared for an undue amount of attention, especially in heavily populated areas and to take some extra security measures to keep yourself safe. But that doesn't mean  solo female travel in India is not possible. Moreover we think if you let the existing moral standards of this part of the world stop you from travelling, you're only allowing it to continue. For every woman out there travelling, the world becomes a safer place for other female travellers and for local women. Educate yourself on the customs and norms of the country you're travelling to, be prepared and unafraid and don't expect the worse just because the media told you so.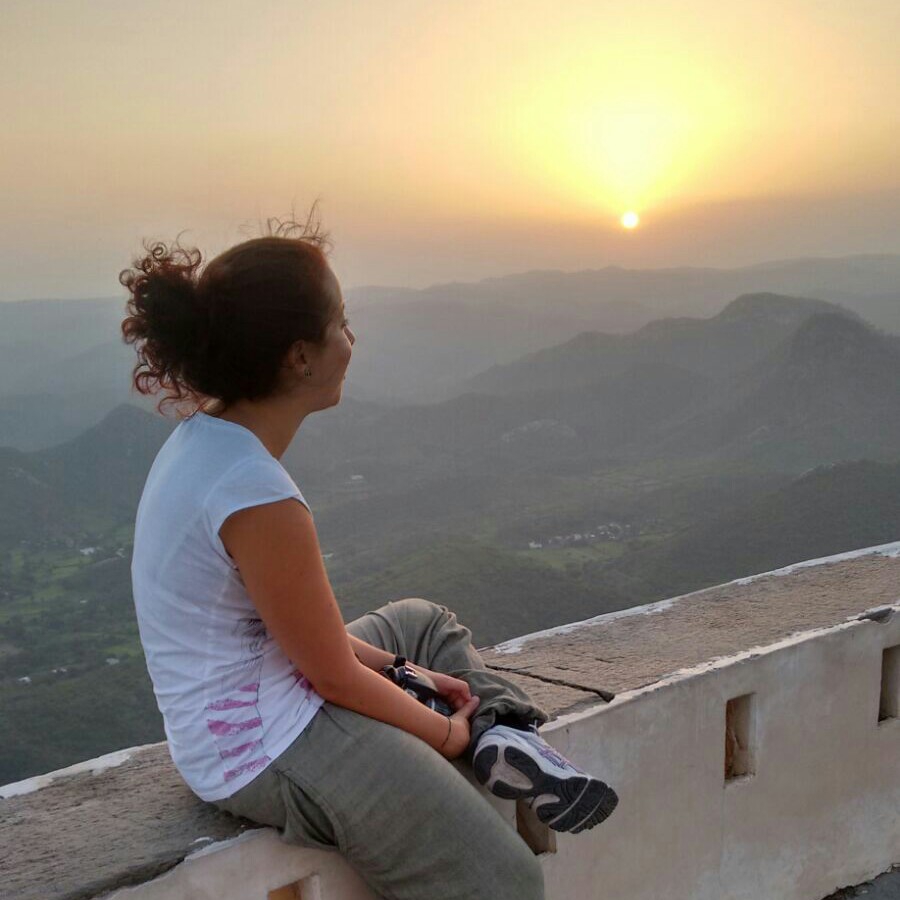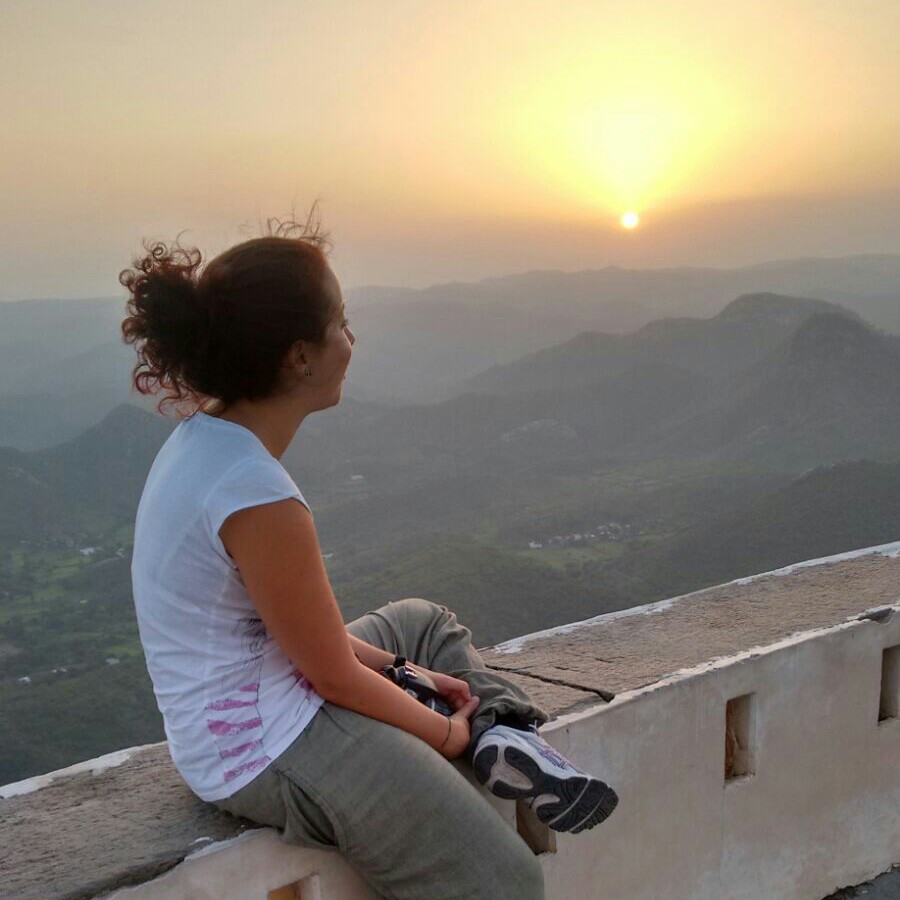 India can give you so much so don't miss out because of fear.
How are foreign women traveling across India alone perceived?

There's definitely a skewed perception of solo female travel in India. Men are likely to strike up a conversation with you simply assuming that because you're a white woman, you'll have no problems talking to strange men. While Indian women often react quite shy when encountering foreigners young men are seeking to have a conversation or more with you. But we don't want to generalise it. Like every country in the world there are good and bad examples and we don't want you to stop making friends. Be firm and wary. Be on your guard and don't accept offers of food, drink or travel to an unknown location.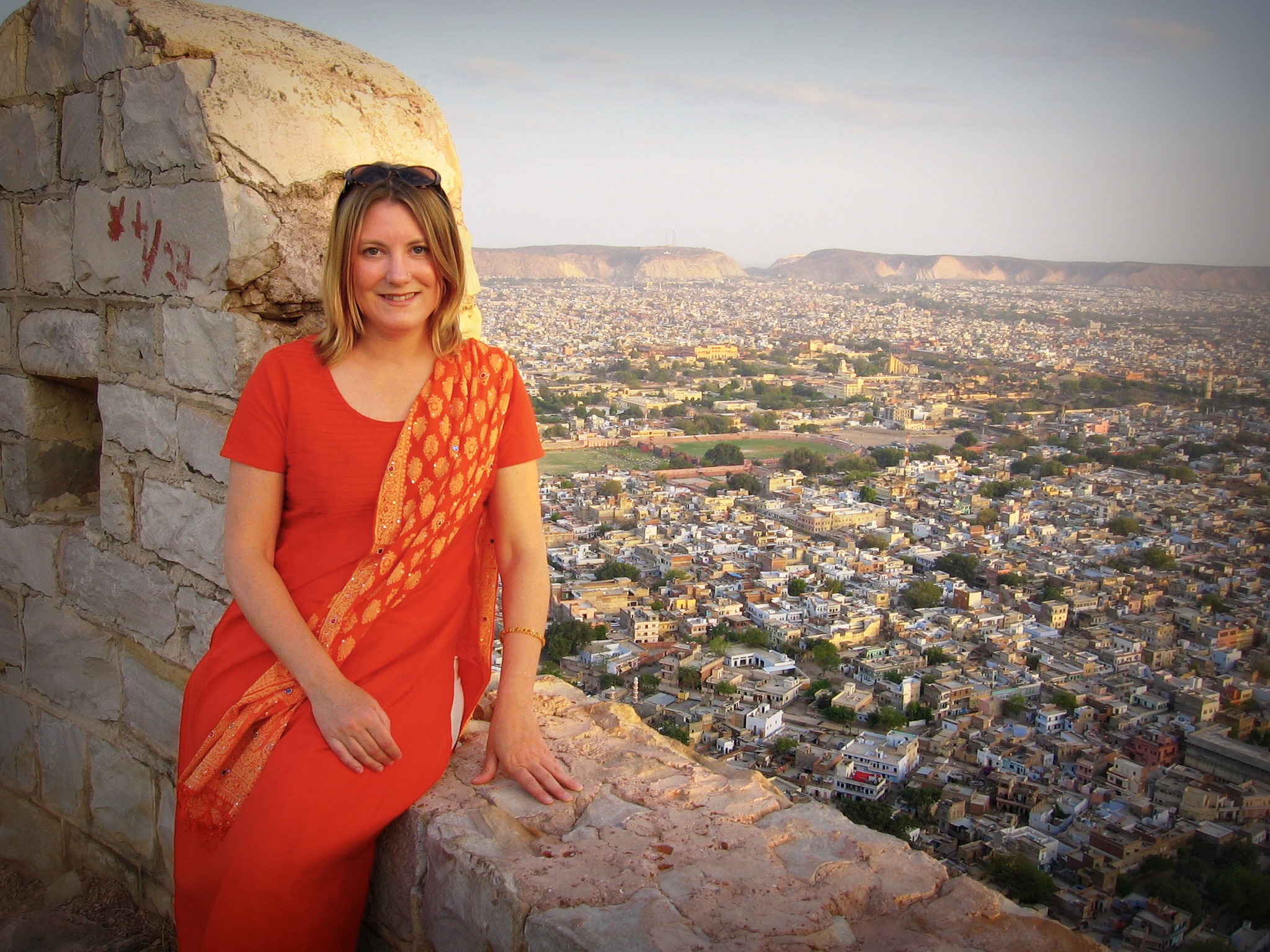 Mariellen Ward of BreatheDreamGo is a seasoned India traveler and shares a lot of tips for solo female travelers wanting to explore India
What can you do when you face an uncomfortable situation or even harassment?

Just like any other woman in India, a female  will be subjected to unwanted stares and comments, catcalls and lewd gestures. Try not to engage them, simply say no firmly and walk away.  Too often, trying to get the pursuer to shut up is seen as an invitation for further engagement, a scenario women deal with across the world. Inform the nearest authority if the person won't stop. The accommodation you are staying in can help you out. Remember, Indian women have spent years refining this technique so you can trust us.
Having said all of the above, there is no need to be panic or get worried to the point of paranoia. Most Indians are friendly and will go out of their way to help you. Indian families are extremely hospitable and welcoming. The important thing is to be aware of your surroundings and to trust your gut feeling .
What can you do to travel safe as a female traveler in India?

The idea of this article is not to put you in a state of anxiety but to prepare you for your journey, especially for your solo female travel in India. Prior to your trip do read about India and try to understand Indian culture, traditions and customs. There are several blogs and websites that provide you with information and tips if you are a solo female traveler in India, like this one.
Clothes
Cities like Mumbai, Delhi and Goa are comparatively open but nevertheless, we would suggest you try to dress modestly. Always look at the way the local women dress, and base your outfit on that. Avoid plunging necklines, shorts, miniskirts and body-hugging clothes. We suggest light loose long pants, long skirts and dresses and shirts. Sleeveless shirts are mostly fine but avoid tank tops with low cleavages. We also discussed what to pack and how to dress in India in our 'India Get Ready'-Guide.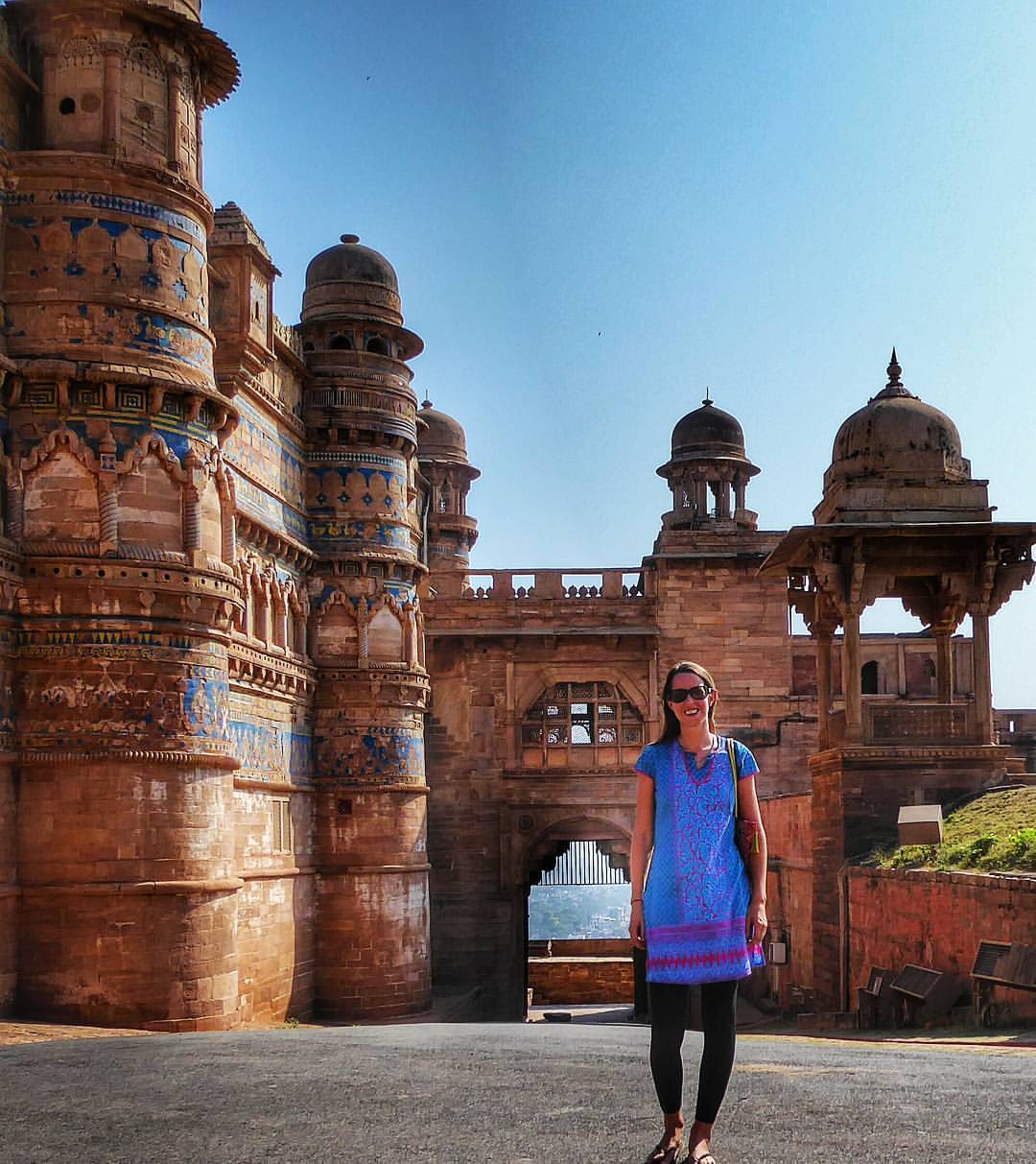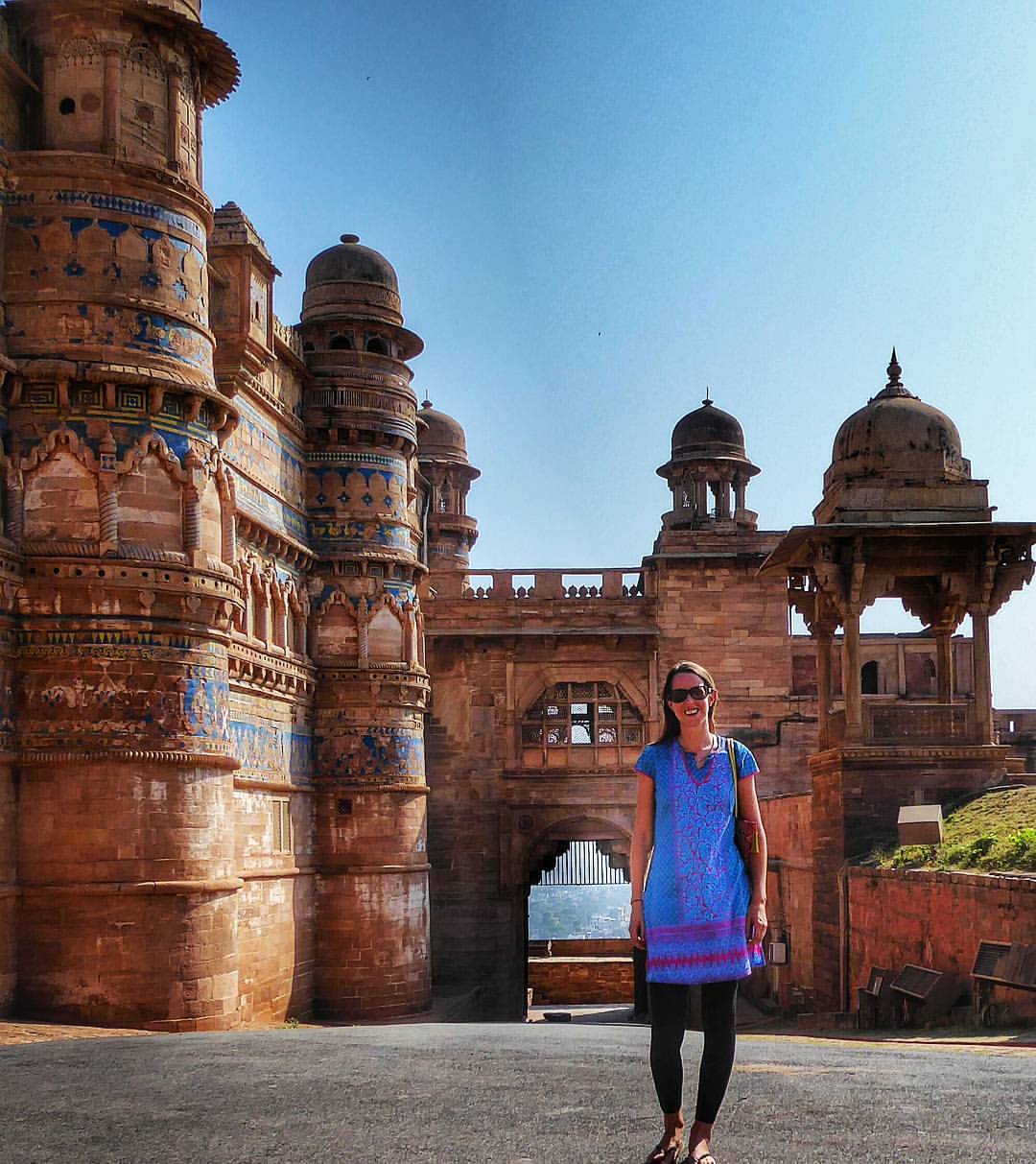 Anna from the travel blog Global Gallivanting loved to wear the typical Indian Salwar Kameez.
Many women who have travelled to India say that wearing local outfits like a salwar kameez reduces the unwanted male attention to a great extent, especially if you are travelling to rural areas. A salwaar kameez is a common outfit worn in most parts of India by women. The salwaar is a baggy bottom which is worn like pants and the kameez or kurta is a loose top. This outfit is usually accompanied with a dupatta which is a long multi-purpose scarf. All put together the dress is not only attractive but also comfortable and available is a variety of colours and patterns. Wherever you are in the country it is very easy to get it tailor-made for less than Rs 300. In all metros, brands such as Fabindia, Global Desi and Westside have great salwaar kameez collections.Another benefit: since they are light and loose they are great in hot weathers. Make sure when you shop it is for light cotton or a fabric that breathes easy.
Swimwear
Another important thing to note is that in spite of having such an enormous coastline, India doesn't really have a beach culture (except Goa and popular tourist beaches in Kerala). It's extremely rare to find Indian women swimming on beaches wearing a swimsuit. Most of the time they get into the water completely dressed in a saree or salwaar kameez and they don't even swim. Most of the time, they just dip their feet into water.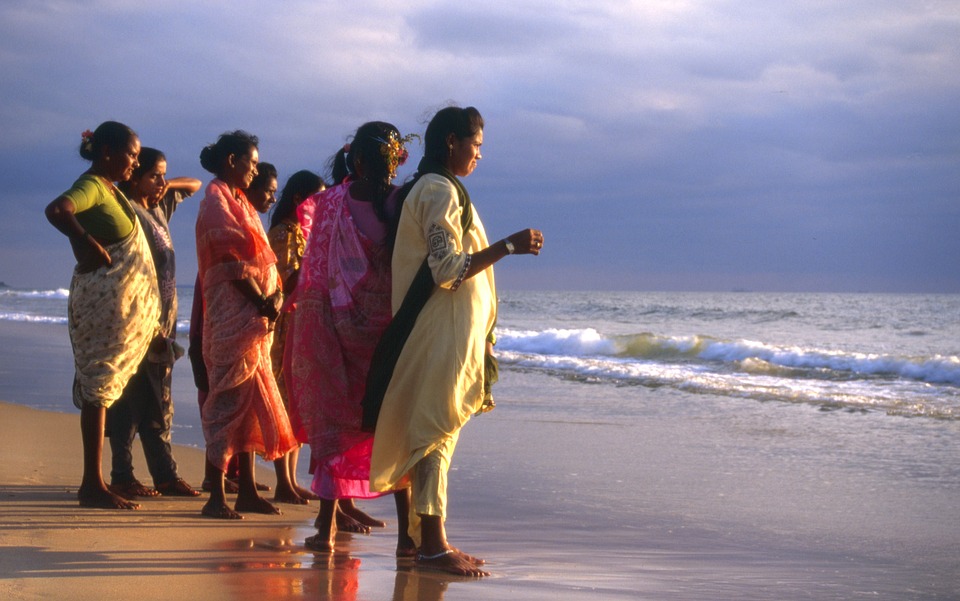 You rarely see Indian women swim in bathing suits in India
We would advise you not to venture out to an isolated beach and swim wearing a bikini or bathing suit alone. It is advisable that when you choose to go for a swim, you try to find a place where you can see other tourists swimming. It is much safer to go in a group. Don't be surprised if you see people secretly clicking your photos in a swimsuit on their mobiles, but feel free to inform a nearby police person if you see this happening. Swimming in a big T-shirt and tights  or knee log shorts is always a good back-up option, especially outside of Goa and Kerala.
Transport
Avoid travelling without reservation. It is better to book the three tier AC compartment rather than the general non AC compartment for an overnight journey by train. When you book train tickets try to get the upper berth as it will give you more privacy.
When it comes to buses, avoid the double sleeper bus tickets that some private bus companies sell. What they fail to tell you is that the double sleeper bus actually has a narrow double sleeper berth, without any separation, for two people to share. Try and book one reserved for women.
In most metro cities you can find several private taxi services such as Meru cabs, Mega cab, Gold cab and more, whom you can call if you have to get to the airport late at night or reach some place in the wee hours. There are also Uber and Ola Cabs (same as Uber) available. Your accommodations can book safe transfers for you too. Make sure that there is no one apart from you and the driver in the taxi. Most train stations and airports have a pre-paid taxi service available around-the-clock. However, in Delhi they are famous for tourist scams (for both genders!). Nowadays there are also a couple of women driving services like the 'Women on Wheels' project run by an NGO for women empowerment. If you plan your trip with us we would always arrange your pick-ups at each destination through the hotels with trustworthy drivers to keep you safe.
Most local trains and metros have a 'Ladies compartment' which admits only women so they can travel safely. Most railway stations also have a special 'Ladies queue' to get tickets. All local buses have 'Ladies seats' reserved for women. In case of a long distance journey by train, all railway stations have ladies waiting rooms where you can rest for few hours in case of train delays. So it's not all bad for women in India!
Travelling with others
It is easy to meet fellow solo traveler in India in hostels or hotels and team up and go travelling together for some part of your journey. In case you end up travelling with a foreign man, most Indian men would assume that you both are a couple and leave you alone.
Some more tips
Don't venture out alone at night or roam around in lonely alleys all by yourself. Do not accept food and drinks from strangers even if they eat a portion of the food they offer you, this applies everywhere in India just as in any other country.
Indian men can be persistent. It's better if you ignore and avoid staring back at people who constantly stare at you as it could be considered as a sign of interest you seem to be showing in them. Don't be afraid to attract the attention of a policeman.
While booking a hotel check out the room beforehand and see that the hotel has other foreign guests or families staying there at the same time as you. If you do your bookings through us, we can assure you that we've actually visited and tried all of the hotels we suggest.
Do not smoke just outside a temple or in rural villages as this will immediately attract all sorts of unwanted attention.
Always try to check the reputation of masseurs beforehand, either online or with your hotel. If you're not sure whose opinion to trust, feel free to give us a call and we'll give you some of our personal recommendations
If you are sick or have a gynaecological problem try to visit a female doctor.
Always carry a book with you or an ipod. This could help in avoiding chit-chat with unwanted people.
Finally, remember that most men will back off when they know you can raise your voice with a firm NO which puts him to shame. In case of any annoyance don't encourage it. State clearly that you are not interested and leave. Also ask for help. Indian people are generally very helpful. If you are lost or you cannot reach a place, always ask for help or directions.
Save the Indian Emergency number 112 in your phone and also save our emergency number: Aaliya +919029789414. If you're confused about whether you're in danger or not, and not yet ready to call the police, call us instead, and we'll help you out!
India is an amazing country full of surprises so don't let anything stop you! We have no doubt that your journey will be nothing less than incredible!
Plan your trip with us to have a helpful travel partner on your side who provides extensive support and tips not just for your safety but also to ensure you will have an amazing time during your solo female travel in India.