Flying in India
Flying in India is often seen as the most effective way to travel. India is generally a largely inexpensive travel destination. Most of the large cities and metros are well connected by airways.
Taking a flight is certainly one of the most convenient and comfortable ways to travel within India. Jet Airways and Air India are the main and long-standing airlines. Other budget airlines include IndiGo, SpiceJet, and GoAir.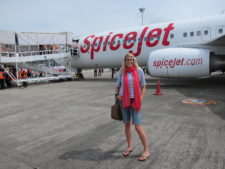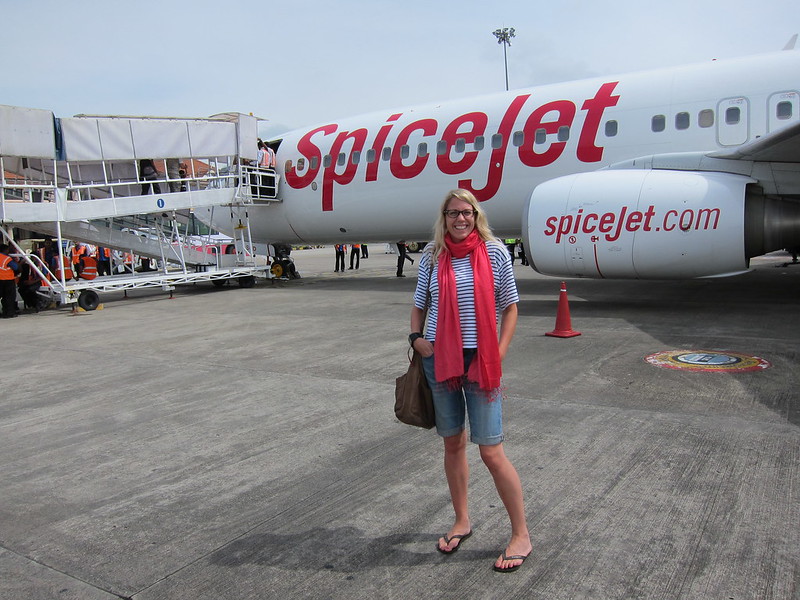 SpiceJet is one of the most common domestic flights in India
How much does flying in India cost?
Planning in advance is key. If you book at least 4 to 5 months or more before your travel dates. You can get flights for as low as USD 44 (EUR 32).
The longer and further your destination is, the more expensive it is. Tickets for high-demand flights, such as Delhi-Mumbai will also be higher in price, especially in peak tourist seasons. We recommend booking flight tickets in advance in order to get the cheapest fares.
You can find great deals on domestic flight tickets on online booking websites such as Make My Trip, Cleartrip, Yatra, etc. You can also book tickets over the phone or through an agent rather than making booking at the airport itself.
Travel agents usually know where to get the best deals in terms of routes and fares. That's why it's usually advisable to go through a reliable agent.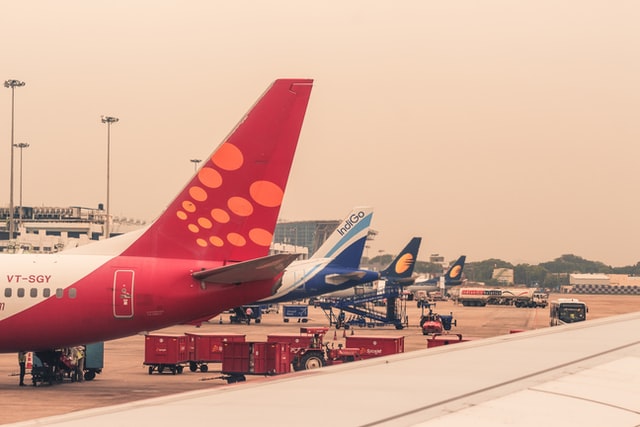 (Photo Credit – Vivek Doshi-Unsplash)
Can I fly to every city on my itinerary?
India is so large that it would be extremely time-consuming and complicated to travel around it without a flight or two. However, the airline connectivity in India is not as good as the railway connectivity.
You will find that not all towns of tourist interest are connected by direct flights. Further, flying is not the most sustainable way to travel, so we suggest opting for other modes of transport where possible.
For example, if you are touring the famous Golden Triangle (i.e Delhi, Agra and Jaipur) you cannot fly between these cities. The best alternative here is to fly into Delhi then rent a car (with a driver). Or take a train to Agra and the same from Agra to Jaipur.
Jaipur has an airport and regular flights to Delhi. So if your trip ends in Jaipur, you can fly back to Delhi. But if you are travelling within Rajasthan, say Pushkar or Jodhpur (which does have an airport), a train or car is the only alternative.
Similarly in the South too, you can fly into Kochi or Trivandrum but for travel within Kerala, you cannot.
Flying in India is certainly time-effective. SpiceJet and Air India have recently introduced daily flights between Delhi and Dharamshala. So the 12-hour train journey from Delhi to Pathankot, plus a 3-hour drive from Pathankot to Dharamshala is now shortened to a 1 hour flight.
However, the overnight train is still a very economic alternative and the 3-hour drive is an extremely scenic ride into Dharamshala. You can now fly direct from Varanasi to Agra. Air India is the only airline, however, they do not fly daily. Check for the days they fly when planning your itinerary.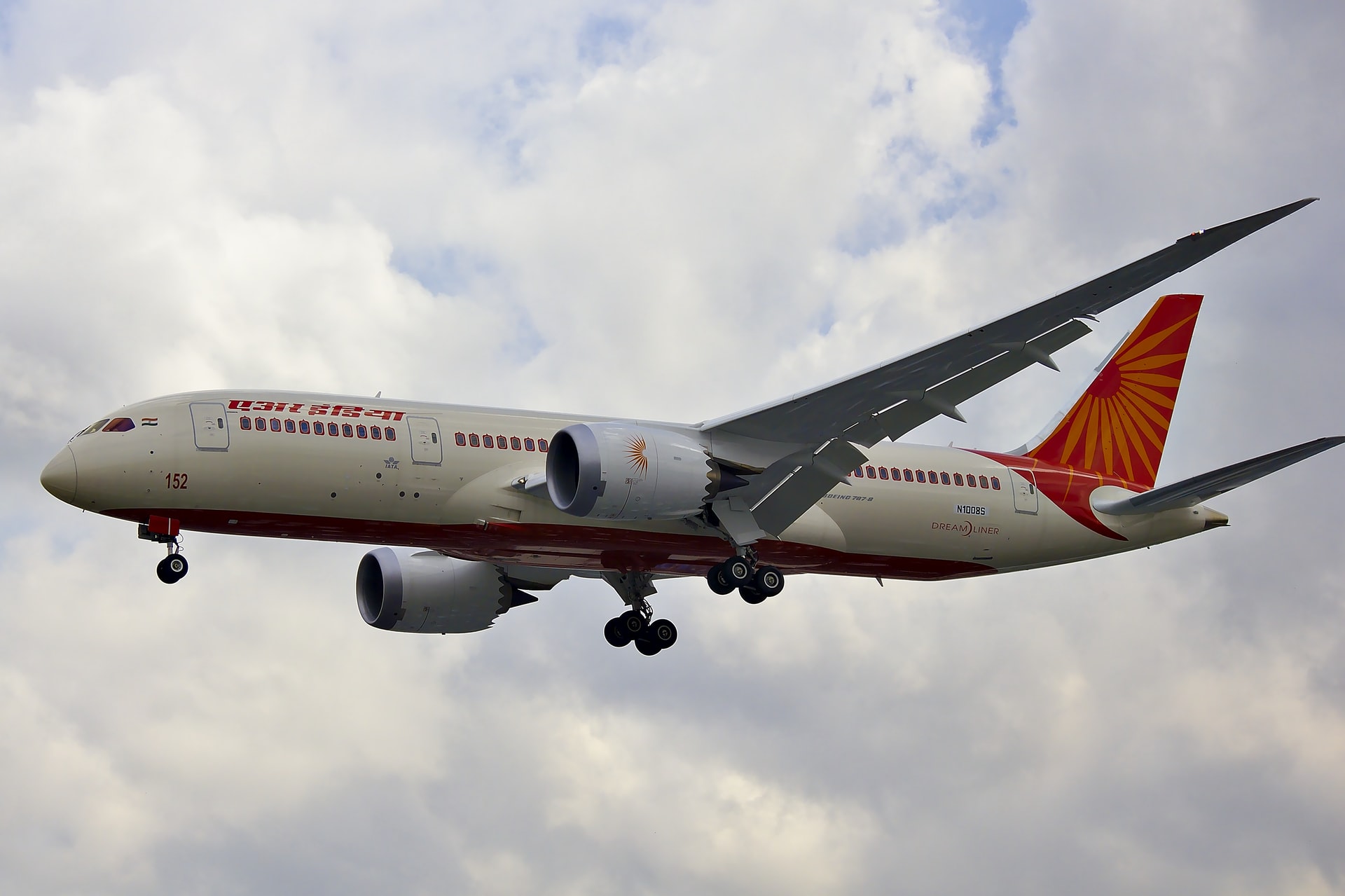 Jet Airways (Photo Credit – Daniel Eledut)
How early need I be at the airport and what is my luggage allowance?
Effective April 2014, the check-in counters for domestic flights close 45 minutes prior to the time of departure on your ticket. It is advisable to reach at least 75-90 minutes before to ensure a hassle-free check-in.
Hand luggage is X-rayed and stamped before check-in. All cabin baggage must have a baggage tag as to get you through security check. There are specific security requirements for flights to politically/socially sensitive areas as Kashmir, Ladakh etc. They may disallow cabin luggage and confiscate batteries in electronics. Baggage identification on tarmac may be expected of you before loading.
You can also web check-in for your flight. Web check-in is allowed 24 hrs prior to departure. You need to log on to the airline website, pull out your reservation, and follow the steps as directed.
You can select your seats here and at the end, save a copy of the boarding pass and carry a printout along, or simply save a copy on your phone if the airline allows it. If you have already checked-in online, you can reach the airport 60 mins prior to your flight departure.
The allowance for check-in baggage is 15 kgs for economy class passengers and 30 kgs for those flying business class on standard domestic carriers.
For cabin baggage, as per regulations by the Government, currently, only one piece of cabin baggage per adult/child passenger is permitted onboard. The weight of the cabin baggage should not exceed 7 kgs. Passengers are permitted to carry one laptop over and above one piece of hand luggage as cabin baggage.
If your check-in baggage exceeds 15 kgs, you are charged INR 250 per additional kg which is to be paid directly at the airport.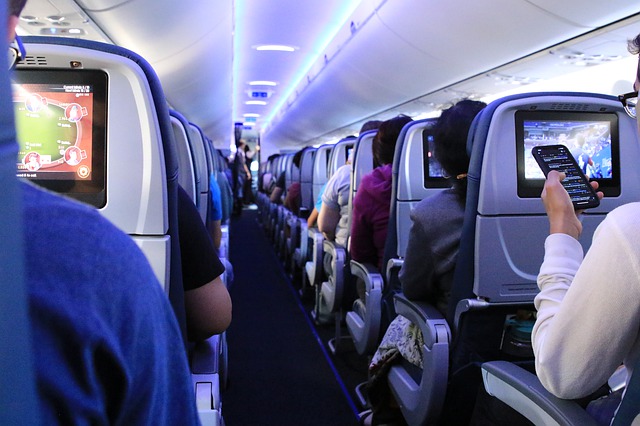 Passengers on board (Photo Credit – Orna Wachman)
Can you help with information on cancellation and refunds?
The cancellation and refund process is now quite easy and hassle-free. You can cancel online directly or via phone. It takes about 3 to 5 working days for the amount to get credited in your account.
The cancellation or date change charges are between INR 1,500-1,800 per person per flight depending on the airline and if booked through Make My Trip or Cleartrip, they charge an additional INR 250 per person.
Be aware, however, that airlines may cancel their flights if there have not been enough bookings on it to cover their costs. This is more likely during off-season months. If this happens, they will be required to give passengers a full refund. Where available they will offer you seats on an alternative flight. Sometimes, where this is not an option, it is ideal to take a refund and make an alternative booking.
If this happens on your trip, feel free to contact us and we can help you in any way that we can. Alternatively, let us know any questions you may have about flying in India – we'll be happy to help.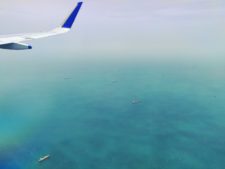 helping you travel your way
Everything you need to know about India is here We have tried writing about everything you may need help with for your trip to India, If you need help in planning a trip to India Get in touch with us to to plan your trip of a life time.