Budget Backpacking Tour in North India
Created by Harsh Sonawala,
Last Updated on November 23, 2023
backpacking in north india: rajasthan – Agra – delhi
Here we have drafted a 14 to 16 day backpacking tour in North India. In this trip, you'll travel across Rajasthan, stopping at the magical desert town of Jaisalmer, the beautiful blue town of Jodhpur, Udaipur the city of lakes, the spiritual and religious haven Pushkar and more.
If you'd like to go on a similar route but need help optimizing your time and money, get in touch with us and we'll help plan your trip perfect for you.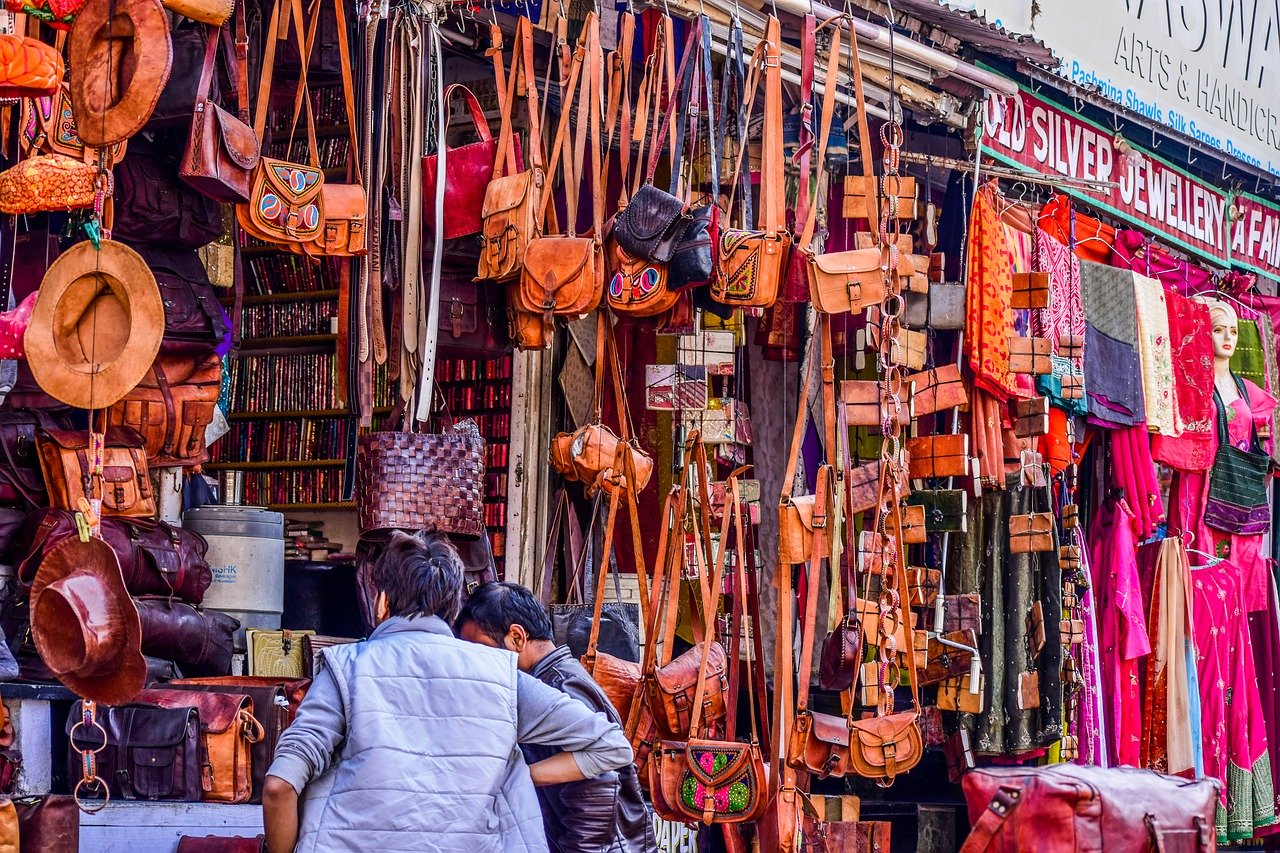 Leather shopping (Photo Credit – Suket Dedhia from Pixabay)
the Route
Modes of transport for North India budget tour
Because your primary transport will be trains, this tour is quite economic. Trains are fast, dependable and a great way to experience North India and interact with the locals.
Where will you stay?
A mix of hostels (always safe, fun, and very social), homestays and small guest houses. In Jaisalmer, you'll be able to camp in the desert. The varied mix of accommodation ensures your trip is budget friendly whilst also giving you the full experience.
Cost of the tour
The cost of the tour would approximately be GBP 460 per person depending on the following:
What time of the year you are travelling
Preference to always travel by A/C train (or sleeper class is fine)
If you like having a private room at all times (or dorms are perfect)
Travelling alone or a couple/group
Read Further: Evaluating the Cost of a Trip to India
The cost includes
Overnight stay throughout your trip
All train tickets
Taxi and driver between cities when the train is not possible
India Someday planning and bookings fees
All taxes
Let us know how many travellers you would be and your wish list and we will help you plan your trip.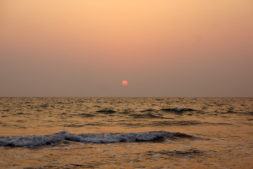 Sunset by the ocean
Highlights of travelling to North India
It is often said that India is not a holiday, but an experience. Travelling across North India will leave you with memories of a lifetime. Highlights of your India experience will vary from traveller to traveller, but here are some highlights that you can look forward to for this backpacking tour in North India – Rajasthan, Agra and Delhi.
1. The awe-inspiring New Delhi
New Delhi can be overwhelming but it's definitely worth it. New Delhi has an incredibly rich history, interesting architecture, and great food (and we mean it). Expect to see a mix of charm and bustle in Old Delhi and glistening manicured lawns in New Delhi. Getting around can be surprisingly easy with the new amazing metro system.
Click here to read impressions of New Delhi as experienced by young travellers from Austria.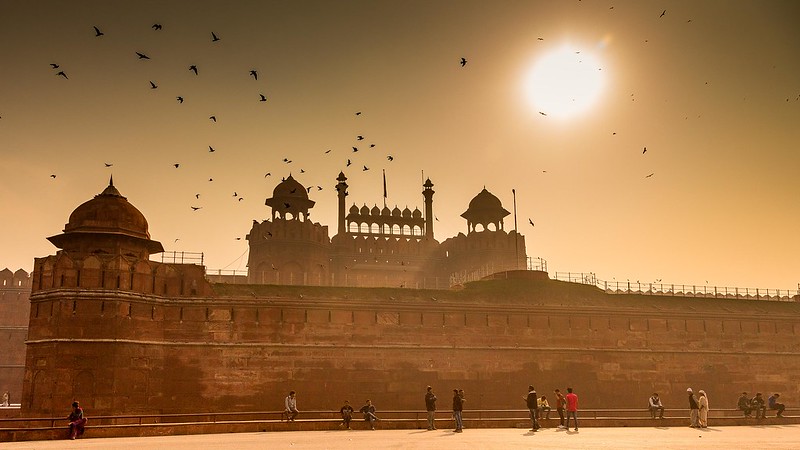 Red Fort (Photo Credit – Ramesh SA)
2. Endless Desert and its Golden City
Jaisalmer is truly incredible, but the effort to get there makes it all the more satisfying. You'll take an overnight train from Jaipur to reach Jaisalmer. The old city is beautiful, crafted in stone, sand and rock. Nicknamed the 'Golden City,' it's by the edge of the Thar Desert where you'll spend a night after witnessing the stunning sunset.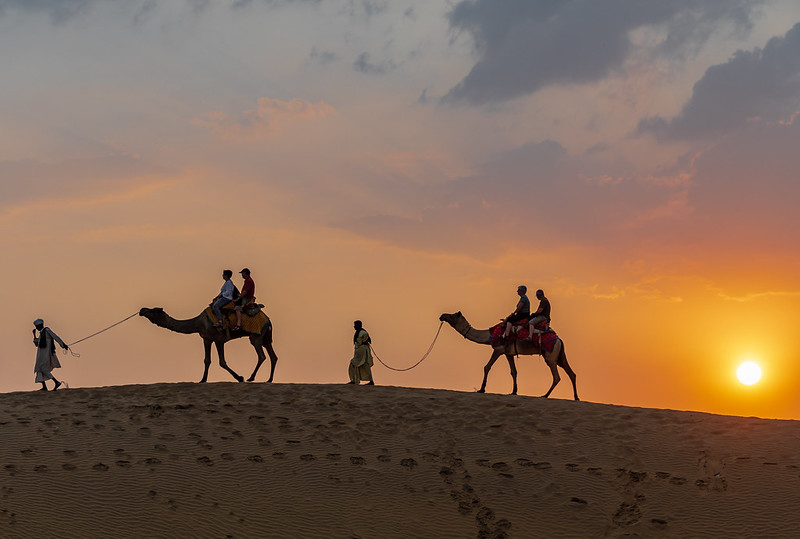 Camel Safari in Jaisalmer (Photo Credit – Ninara)
3. Riding the Indian Trains
Trains in India are a fascinating experience. There's a distinct buzz of energy at the stations and you get lovely chai while on board. You get to see Indian families and often interact with them. Above all, you'll see beautiful views of the countryside and little villages.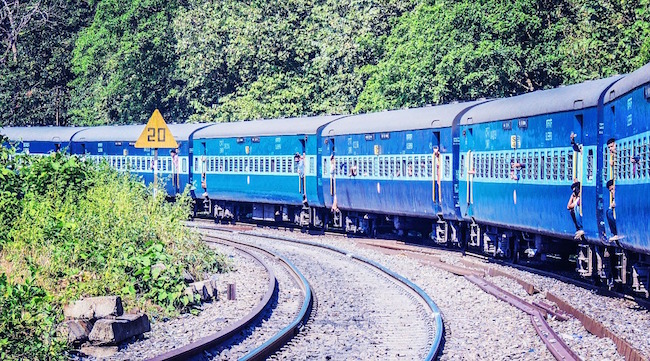 Trains are a great way to see the countryside if travelling by day, and by night a great way to meet new people
4. Mouth watering North Indian food
For a foodie, India is the ultimate paradise. Treat yourself to amazing naan, curry, lassi, Indian sweets and much more. Home cooked food is always better, so the homestays will have amazing food. Do remember, the food can get a little on the spicy side, so try to prepare yourself for that!
Explore More: Seizing the Right Time for India Exploration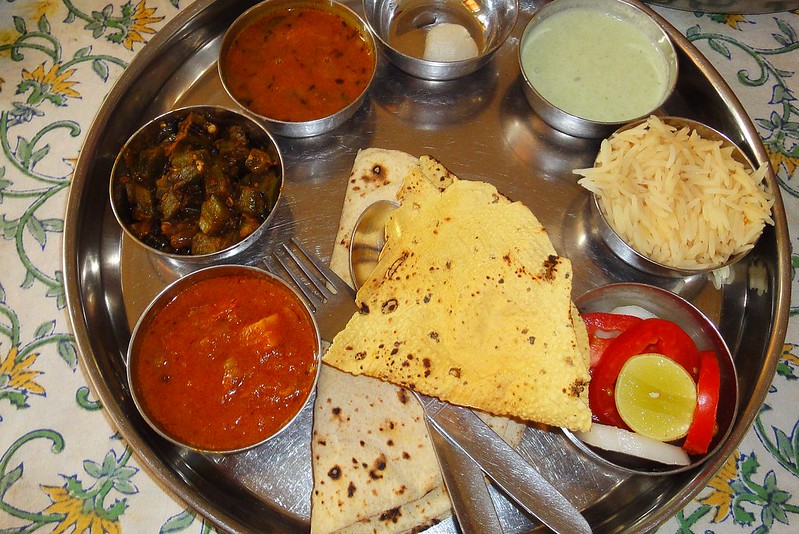 North Indian Thali, a platter with different curries (Photo Credit – NoDurians)
5. Meet locals and fellow travellers
The hostels and hotels will allow you to meet a variety of interesting travellers along your backpacking tour in Rajasthan. This is always a plus, as you'll make new friends and even stay with local families and soak in their traditions and culture.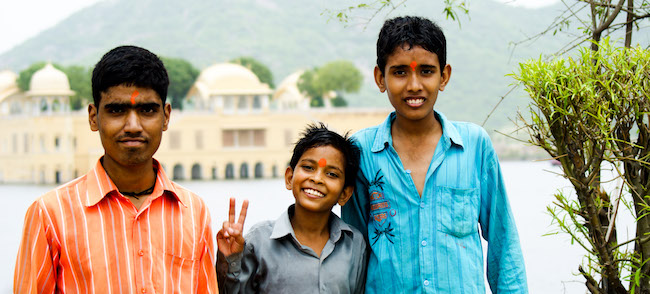 You'll find yourself meeting so many nice and helpful people along the way
6. The Taj Mahal
You would be visiting the Taj Mahal. Do not miss the Agra Fort or the Baby Taj while you are in Agra.