A practical guide to getting around Agra and activities and tours on offer
As a modern-day city, Agra never fails to impress just about anyone and there are many great guided tours to take. Once you spend time there your impression will be that it is a remarkable city. This guide will help you with getting around Agra.
The Taj Mahal lives up to its expectations. If you can, try and visit it at the break of dawn, then the experience is surreal (avoid winter seasons from mid-December to mid-January when there is fog and poor visibility).
People often make the mistake of considering Agra just as the city of the Taj Mahal. However, there are lots of different things to do in the city. There is also the Agra Fort that is fairly impressive with gorgeous views of the Taj in the distance and from across the river. At sunset this makes for another delightful experience. The Fortress city of Fatehpur Sikri is very interesting too and is a must-see. In addition, it has small, rarely visited monuments like the Baby Taj and Akbar's Tomb. Many guided tours are also on offer that makes for a great way to experience the city.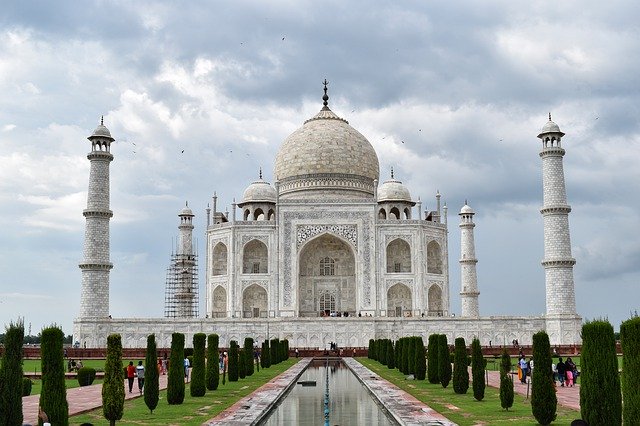 Beautiful sights of the Taj Mahal (Photo Credit – Laxmi Lodhi from Pixabay)
Getting around Agra
There are many ways of getting around Agra. You can get to the Taj Mahal, Agra Fort, and the other smaller monuments by Auto Rickshaw, (approx INR 500 – 700 for a day.) For a car with a driver it will cost you INR 1,000 – 1,200 per day, and INR 1,800 if you were to include a visit to Fatehpur Sikri. This includes visits to all other monuments as well. Depending upon which hotel you are staying at, sometimes the Taj is accessible by a short walk and there is no need to take transportation.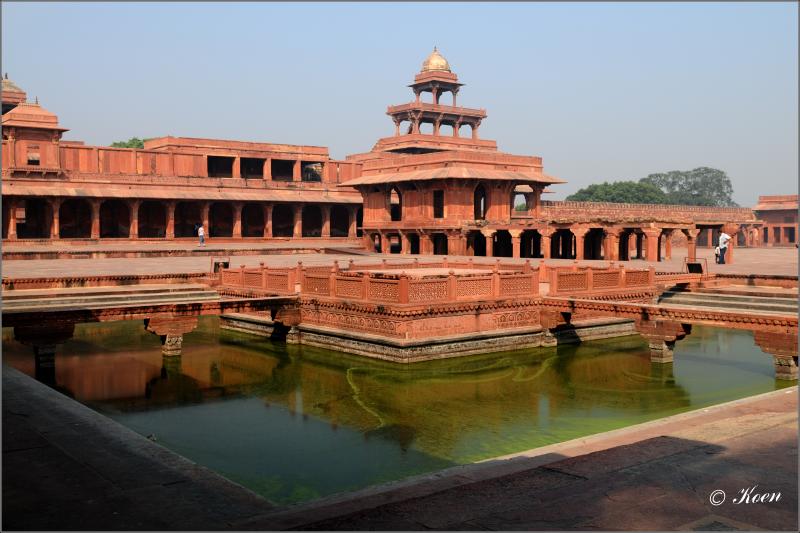 Fatehpur Sikri (Photo Credit – Koen)
Recommended Guided Tours
One of the best ways to get around Agra is through guided tours. We book practical, private guided tours through an agency in Agra. Our guests have consistently spoken highly of their experience and the guides. It costs INR 3,500 for the guide (transport is additional), spread usually across two days. There is a chance to visit the Taj Mahal, Agra Fort, The Fortress city, and other monuments in these tours. This can include a second trip to the Taj Mahal at sunset which we highly recommend.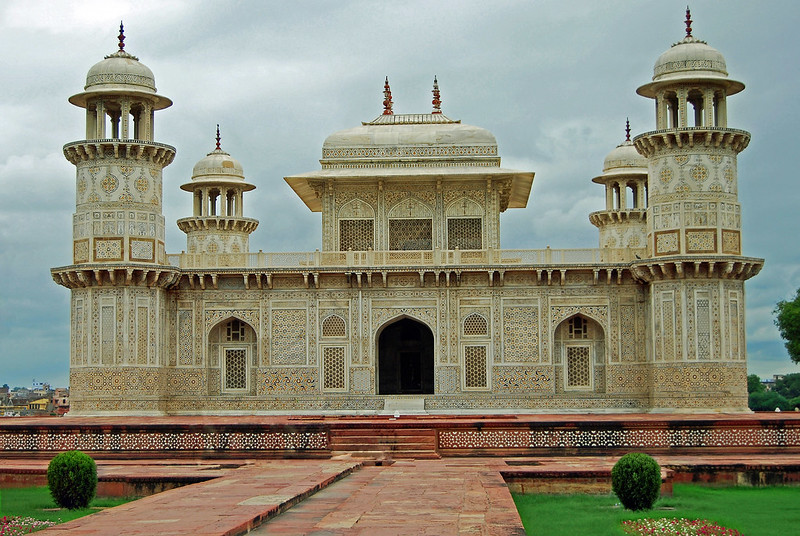 Itmad-Ud-Daulah's Tomb (Photo Credit – cpcmollet)
Other Things to do in Agra
There are many other activities you can do in Agra. We have heard good things about the Mohabbat Taj dance performances that re-creates scenes from the Mughal Empire (EUR 15+ / USD 20+). Headsets are available in a variety of languages including English and German. Passes can be arranged through the hotel or guide.
If you are travelling with kids or are animal lovers there is a very interesting bear rescue facility in Agra that takes about three hours to visit. Please let us know if you would like to visit this facility as we will need to e-mail them in advance.
Read Further: Get Acquainted with India's Activity Options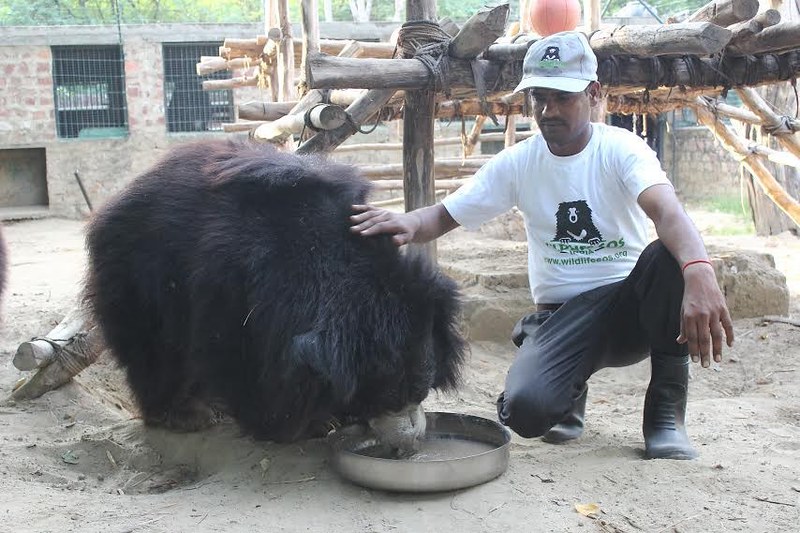 Bear Rescue Facility (Photo Credit – Sandeep Kumar)
Agra Independently
Getting around Agra can also be done independently. But, if travelling with family or older guests we always recommend a guided tour. The tour guides are good but, more importantly, the city is very aggressive. A local guide shields you from encountering any problems.
For younger guests: the Taj Mahal and Agra Fort have excellent audio guides. Even without audio they can be explored on your own. The Taj Mahal at sunset viewing point can be reached on your own as well as the other monuments.
The Fortress city of Fatehpur is the only difficult place to experience on your own as it is spread out and you will need someone to explain the area to you. Once you get to Fatehpur Sikri, there are also a string of touts waiting to harass you so be careful.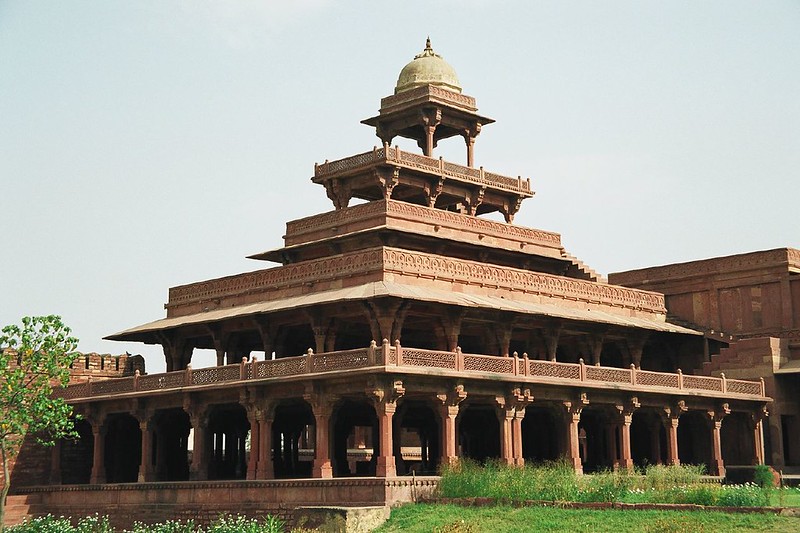 Panch Mahal, Fatehpur Sikri (Photo Credit – Bruno Girin)
So what are you waiting for, click on Plan Your Trip for your ideal itinerary.
helping you travel your way
Everything you need to know about India is here We have tried writing about everything you may need help with for your trip to India, If you need help in planning a trip to India Get in touch with us to to plan your trip of a life time.