A practical guide to seeing Delhi
Delhi can be a little overwhelming and aggressive. For example, touts are all around trying to sell you products and services. The best approach to 'Delhi touts' is a polite 'no, thank you'. Signing up to guided Delhi tours can be a great way of sheltering yourself from the mayhem. Looking for more Delhi travel tips? Read this guide for more things to know when seeing Delhi.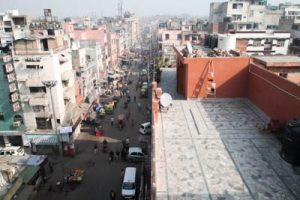 The hustle and bustle of the vibrant city, Delhi
Plan your trip
Exploring Delhi
The first thing we do for our clients is to share our Delhi travel tips and documents. It is a handy guide that helps you navigate around the city. In addition, a good guide book is highly recommended.
Once you navigate the 'aggressiveness of the city' you come to appreciate its beauty. Delhi is a much older city than Mumbai (Bombay). It has a string of stellar monuments: The Humayan Tomb, the Lodhi Gardens, the Jama Masjid, The Lotus Temple, the Akshardam Temple.
The streets are packed with buzz and the activity but the Metro line is extremely modern and connects the city very well. The chaos of the bazaars is intriguing. Once you realise that Delhi can be 'managed' then it can be appreciated and enjoyed. Delhi offers a great food experience as well, particuarly when it comes to street food.
You should probably spend about a day or two in Delhi. Accept that you will not be able to see everything that it has to offer. Nonetheless, even a day of venturing out will leave you with impressions of great sights and experiences.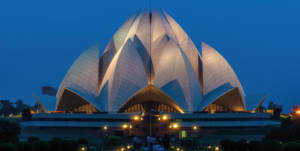 The grandeur of the Lotus Temple at night
Plan your trip
Getting around Delhi
A popular way of exploring Delhi is by renting a car for a day. We can either pre-arrange this or it can be easily requested for from your hotel. The price would be between INR 1000 – 1500 for a day (8 hours) for an air-conditioned car and a driver. The drivers are very efficient at taking you to all the sites.
One of our Delhi travel tips is to use the Metro as another very 'doable' option. However, it does not take you to all the attractions. To see Humayan's tomb and the Lotus temple you need to take a rickshaw. Do not hesitate to use the Metro. We highly recommend it for backpackers or experienced travellers. If you are older, or if travelling with children then skip using the Metro. Also if you feel a little overwhelmed by the city then a rented car is a lot easier.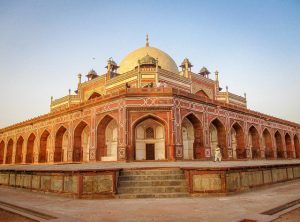 Humayan's Tomb, Delhi tours (Photo Credits to Richard Borden, Flickr)
Plan your trip
Delhi tours and activities
Delhi offers a number of guided tour options. We need to confess at this moment, we have not tried too many of them first hand but others have given these recommendations.
A group of American guests heard about the City Walk Delhi tour on NPR (National Public Radio) and thoroughly enjoyed the experience. They recommended it as a way to get a proper experience in the streets of the city.
India Someday can arrange for a dependable, knowledgeable guide and driver for a day's private city tour. It focuses on Old and New Delhi and costs INR 5500 for a day (includes guide and car.) The payment for this would be direct.
Other promising options are the Delhi Heritage Walks and Delhi Metro Walks. These Delhi tours are great value for independent travellers and backpackers. Plus, as walks through the city, these are a great way to discover a large majority of Delhi.
Overall, Delhi tours are a great way to see the city with a detailed analysis given from a friendly and knowledgeable guide. Check out what Reality Tours also have to offer.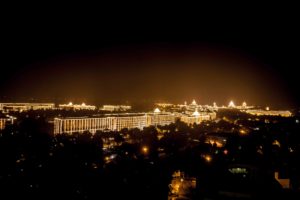 Delhi at night
Plan your trip
Delhi Independently
Travel Delhi independently, why not? This momentous city can also be navigated and experienced without a guide. In fact, 80 percent of our guests do not opt for a tour. One of our Delhi travel tips for independent travellers is to ride the Metro to the monuments. You can do most of these without a guide as they are well explained or (some) have an audio tour. This makes the trip extremely cost-effective and you won't miss out on the extent of what you can learn about the sites.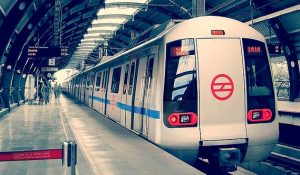 Delhi Metro – an easy and cheap way to getting around the city! (Photo Credits to Sudhir Deshwal, Flickr)