Things to do in Munnar
'Drink your tea slowly and reverently, as if it is the axis on which the world revolves, evenly, without rushing towards the future'. – Thich Nhat Hanh
Munnar, known as the Kashmir of South India, this hill station is not only a popular destination among tourists but was also the summer capital for the Britishers during colonial rule. Munnar is known for its lush green forests, trekking trails, picturesque views, and tea plantations.
It is the perfect stop to have a cup of chai while you sit back and rejuvenate. However do not miss out on hiking up the mountains, and walking through the tea plantations trying to understand how tea (Chai) is processed from start to finish!
If you are wondering which are the places you must not miss out on, here's a list of our recommendations of things to do in Munnar, be sure to add these to your list.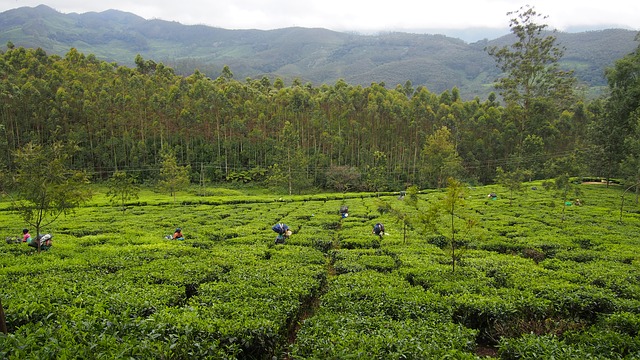 Tea plantations in Munnar
Take A trip to Echo point
VISITING HOURS:09:00 to 17:00 hours, ESTIMATED TIME:1 – 2 hours, COST: Free
Located around 15 km from the main town, Echo Point is a confluence of three South Indian mountain ranges – the Mudrapuzha, Nallathanni, and the Kundala ranges that sit on the bank of Kundala Lake. The point is known for its phenomenon of echoing, so scream your name or whatever you wish and hear your voice reverberate back to you as an echo!
While you are here you can also enjoy a short trek, a walk around the serene lake, a lovely picnic or a short boat ride on the lake, and take in the calm atmosphere and the lush green forests.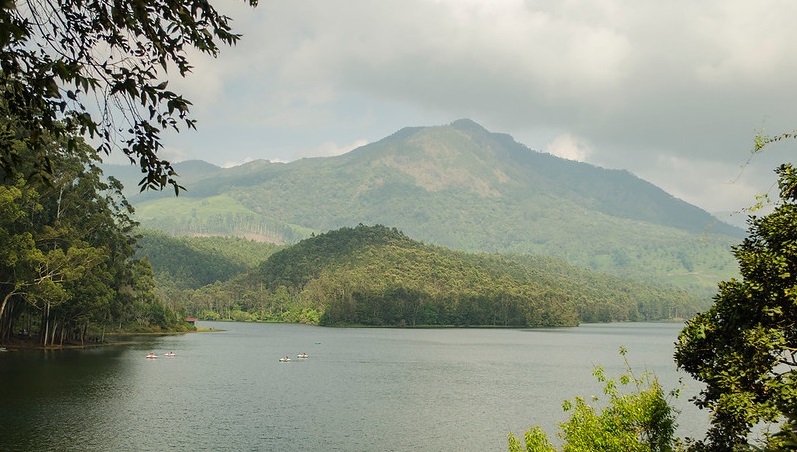 Stunning view of Echo point from Kundala Lake (Photo Credit – Trodly)
witness sunset at Pothamedu Point
VISITING HOURS: 09:00 to 17:00 hours, ESTIMATED TIME: 1 – 2 hours, COST: Free
Just a few kilometers away from Munnar is the famous Pothamedu Point. It is a popular tourist destination and is an absolute treat for nature lovers and thrill-seekers. As you trek up you will come across some of the most beautiful views of the valley and the plantations all around it.
Once you are at the top you will have the most stunning views of the Muthirapuzha River and Idukki Arch Dam surrounded by lush green nature! The view will take your breath away and you might just spend more time here than planned. Sit back and take in the views of the sunset with a hot cup of chai! It's an experience itself.
Discover Heaven on Earth at Top Point in Munnar
VISITING HOURS: 09:00 to 17:00 hours, ESTIMATED TIME: 1 – 2 hours, COST: Free
Take a day trip to one of the highest points in Munnar and feel one step closer to what seems like heaven! Top station is 1700 ft above sea level and is located on the borders of Kerala and Tamil Nadu from where you will get a panoramic view of the Western Ghats and the valley of the Theni District in Tamil Nadu.
This spot is a popular decision among campers who come here to enjoy the spectacular view of the mountains, flora and fauna, and the aroma of tea plantations.
Top station is the perfect place to get away from the city and just enjoy soaking in the serene atmosphere and views that look like a painting coming to life, literally!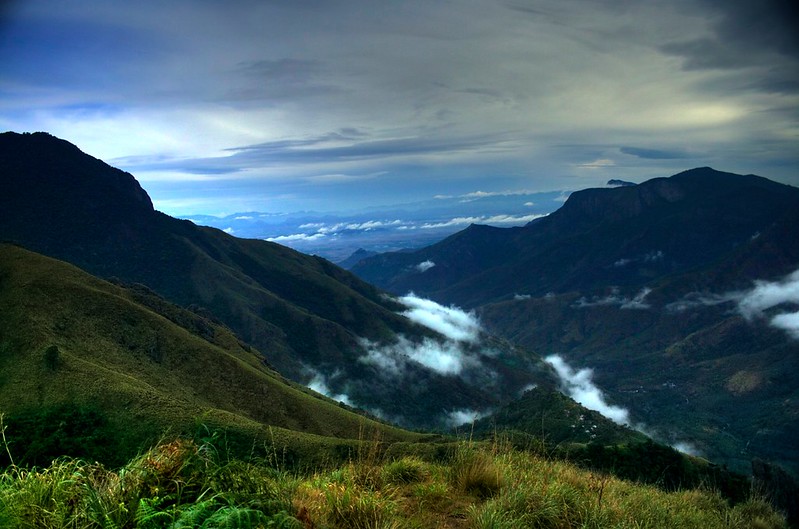 Majestic views from top point Munnar (Photo Credit – Sakeeb Sabakka)
Explore the Ancient Christ church
VISITING HOURS: 09:00 to 17:00 hours, ESTIMATED TIME: 1 – 2 hours, COST: Free
This century-old church sits on a small hill rock and was constructed in 1919 by Henry Knight in memory of his late wife Elenor. Built from stone bricks and granite the church is adorned with marvelous gothic architecture and a bit of British influence that will surely make you feel like you traveled back in time to the British era.
While the exterior of the church will have you in awe, the interior that is flanked with stained glass windows, sloped roofs, religious relics, and chandeliers, will take your breath away!
One of the most relaxing things to do in Munnar is Take a dip at Atukkad Fall
VISITING HOURS: 09:00 to 17:00 hours, ESTIMATED TIME: 1 – 2 hours, COST: Free
Munnar has numbers of waterfalls all around due to its mountains however a personal favorite is the Atukkad Fall. This fall is just 2 km from the main city and is a popular spot among tourists. Atukkad is not only famous for its mesmerizing falls, but also for its gorgeous trekking trail that leads you to the falls through the lush green forests.
The fall has a small natural pool at the base where you can take a plunge in the water but please be careful as the rocks are sharp at certain places where they have broken off. The sight of gushing water from the wooden bridge and stunning views of the forests make it the perfect spot to soak in nature and enjoy a lovely picnic or book!
Discover how tea is made at Tata Tea Museum
VISITING HOURS: 09:00 to 17:00 hours, ESTIMATED TIME: 1 – 2 hours, COST: Free
A must-do when you are in Munnar is a trip to the Tata tea museum. This museum is located a few kilometers away from the main town and is popularly known for the burial urn that was excavated. This one-of-its-kind museum is a tribute to all the pioneers of tea plantations of Munnar, which helped it turn it into one of the major tea distributors of Kerala.
The museum is also home to one of the oldest and modern instruments that were used to process tea. A guided tour of the plantations as you will get a better idea of the entire process from planting, plucking till the time it is processed which is very interesting! While you are here, you could also opt for the tea tasting tour which will add to the experience.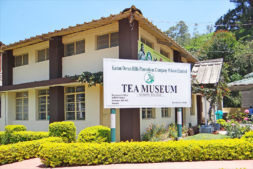 The famous Tata Tea Museum in Munnar (Photo Credits- Jean-Pierre Dalbéra)
Kick up your feet and spend 2 to 3 days in Munnar taking in the calm surroundings and exploring its tea plantations and if you need any assistance, simply get in touch with us. South India is brimming with places you ought to uncover and a never-ending list of things to do. We will help plan a trip that will be the perfect blend of all your varied interests.
helping you travel your way
Everything you need to know about India is here We have tried writing about everything you may need help with for your trip to India, If you need help in planning a trip to India Get in touch with us to to plan your trip of a life time.