Best Homestays in North India 
Created by Harsh Sonawala,
Last Updated on November 23, 2023
A big part of the draw of travelling, especially in a country like India, is being able to interact with the locals – and boutique hotels, BnBs and homestays are a great way to get started with that! While you will certainly find some of the country's top hotels in North India, this list of best homestays in North India offers a more authentic experience, bringing you that much closer to a local way of life.
It's also a great way to make new friends, not just with fellow travellers, but also the people who run the homestay or boutique hotel. In North India, you're spoilt for choice – you'll find everything from small guesthouses and intimate boutique hotels to luxury bed-and-breakfasts.
Here's our pick of the best homestays in North India! We at India Someday would be happy to plan a personal intimate trip to fit all your travel needs. Get in touch with us now.
Our very beloved family – Sunnymead Estate, Shimla (Photo Credit – TripAdvisor)
We love this charming, four-room homestay in the pink city of Jaipur for many reasons – it is luxurious without being ostentatious, the facilities are top-notch, the hosts are delightful… we could go on! Jaipur Friendly Villa is tucked away in a quiet, residential area close to the city centre, and gives you a welcome respite from the clamour and chaos of the old city.
The rooms are homely and comfortable, and have pretty much everything you could need – and if they don't, the friendly hosts, Shveta and Kul will do their best to get you what you need! This one makes it feel like home and is a definite among our best homestays in North India.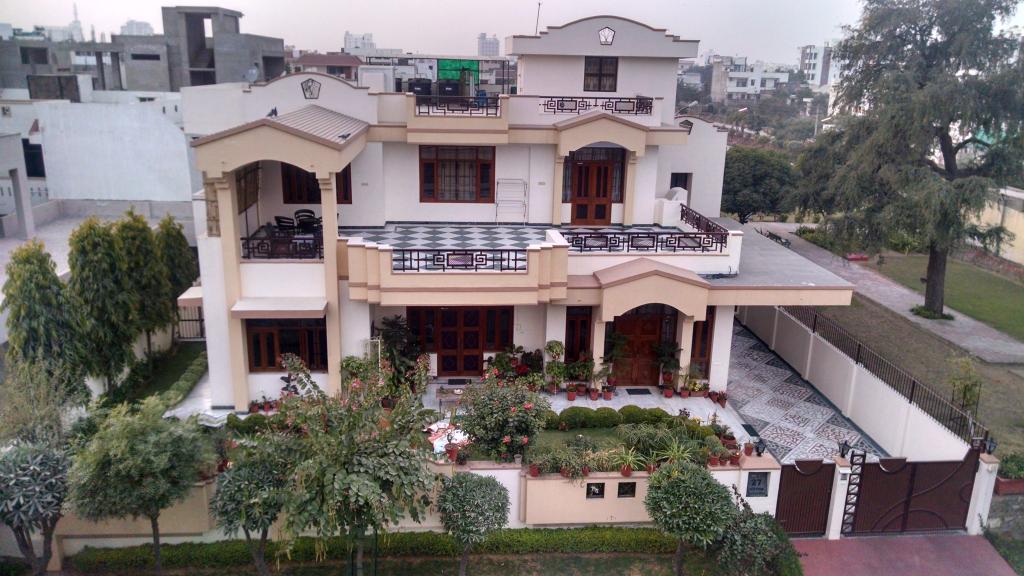 Jaipur Friendly Villa
Located in a lovely, tree-lined South Delhi neighbourhood, Tree of Life is a charming option whether you're transiting through the capital or spending a few days exploring it. This is the brainchild of Ashwani, a travel industry veteran, and the free-spirited Suruchi.
The well-designed, modern rooms are kitted out to make you feel like you're right at home. There's a common lounge area, kitchen and terrace that's perfect to unwind in with your morning cup of tea or coffee.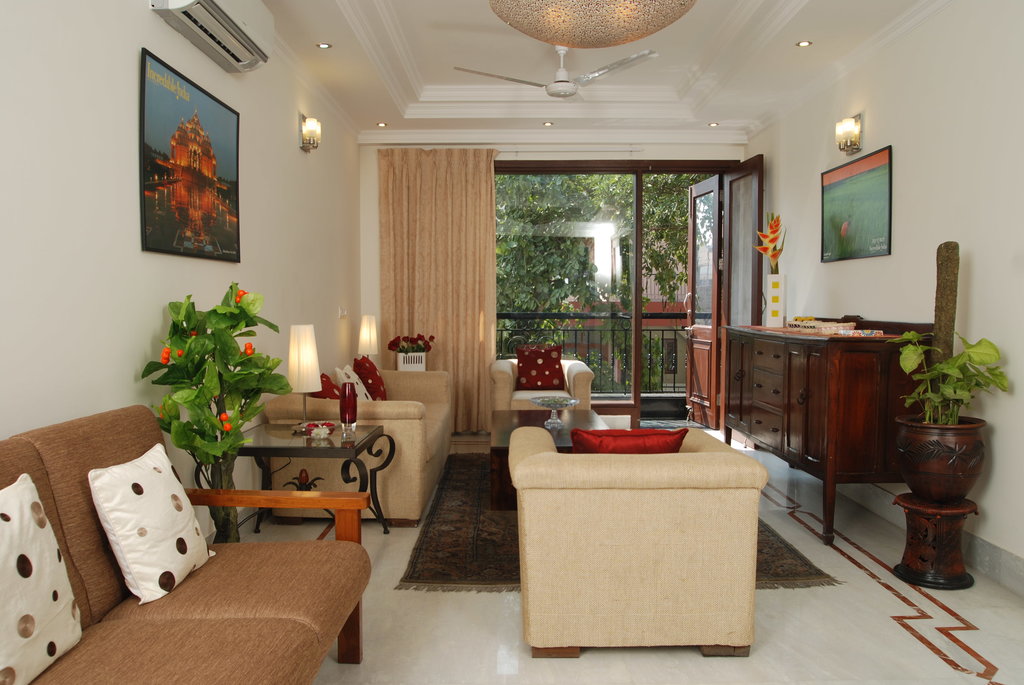 Living room common area – Tree of Life
Bansi Homestay feels like an oasis of calm far removed from Agra's bustle, even though it's only an easy, 15-minute walk away from the city's star attraction, the Taj Mahal.
Rooms are comfortable, and have lovely rain showers – all the better to wash Agra's grit off! We really like that the owners use solar heaters for the water, and the home-style vegetarian food (available on request) is another big plus!
If not for the convenience of the distance to the Taj, then for the comfort feel – this makes it to the list of best homestays in North India.
Bansi Homestay
Rajasthan's lake city is full to bursting with hotels, guesthouses and homestays. One of our favourites in Udaipur is Devra, located just far enough from the city centre to offer a sense of the countryside. Run by Major Durga Das and his charming wife, Jyoti, this 10-room property is really special. The rooms are a perfect balance of modern comforts and old world heritage. Plus there are loads of little nooks and corners that you'll want to curl up with a book in. There are some nice walks around – talk to the warm owners, and they'll point you in the right direction! And don't miss sampling their traditional Rajasthani meals; rich and ghee-laden and bursting with flavour.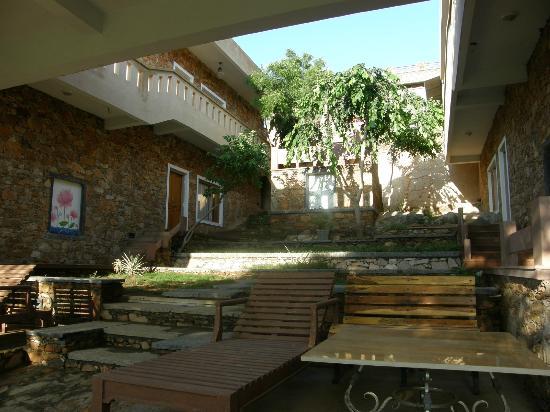 Devra (Photo Credit – TripAdvisor)
Built by a member of the erstwhile Jodhpuri royal family, Mohan Niwas promises an authentic Rajasthani experience. The family opens up five rooms of their home through the tourist season, offering you a taste of home life in the desert state.
They're always happy to sit down and chat, offering you a local perspective to the city and its offerings. The lady of the house, Mrs. Chottu Singh, will even open up her kitchen to you and teach you a few traditional recipes to take home (on prior request).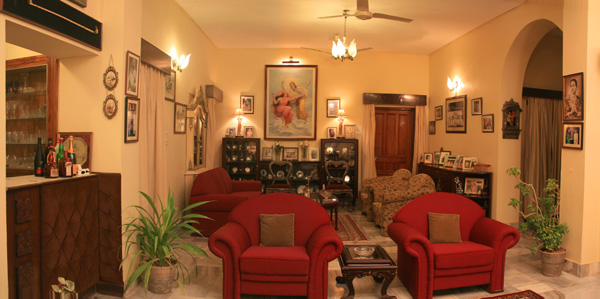 Perfect Heritage Homestay (Photo Credit – Mohan Niwas)
Exploring Varanasi can be an overwhelming experience. Which is why we love retreating to the tranquil environs of Aashray Homestay whenever we're in that holy city. An escape from the onslaught on your senses, it is a definitely among the best homestays in North India.
The owners, Mr and Mrs Kapur are passionate about Varanasi and its history and have created a charming space in a quiet neighbourhood that's the perfect antidote to the chaotic ghats.
The rooms are cosy and welcoming, with quaint antique accents. And Mrs Kapur's cooking will have you returning, night after night!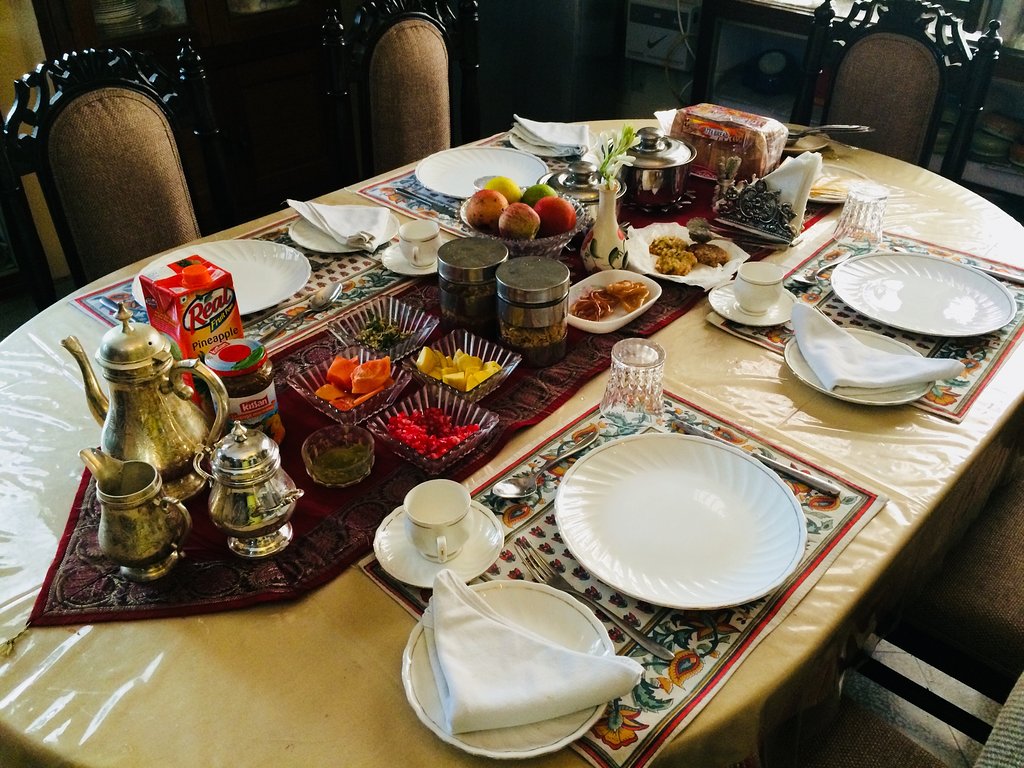 Morning breakfast – Aashray Homestay)
You might feel like you've entered another era when you step into Sunnymead Estate, up in the hills of Shimla – and you won't be too far off the mark! This lovely home was built at the turn of the last century and still remains true to the traditional Dhajji style of architecture.
None of the guest rooms are alike, each with its own bursts of colours, and full of artwork and lovely furnishings. The owners are working to minimise Sunnymead's carbon footprint and their use of local produce is just the cherry on top. This makes it among the best homestays in North India!