Travel to Orissa? 8 Reasons why you should
We recently traveled to the East-Indian state of Orissa and want to let you know why we think you must also travel to Orissa. Here we experienced that its a delightful mix of culture, architecture, handicrafts, food and the coast.
Our 8-day trip left us astounded, mesmerized, and inspired to share our experiences with you. Here are our 8 reasons why you should travel to Orissa on your next trip to India: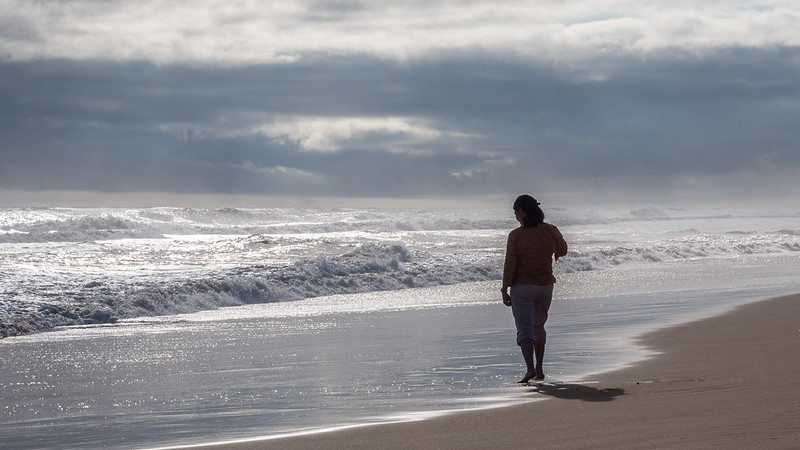 Chandrabhaga Beach (Photo Credit – Mike Prince)
1. Off the beaten path
Despite having so much to offer Orissa is still not on many travel bucket lists. But that doesn't have to be a bad thing! Here you can roam around recently excavated ancient ruins without seeing any other tourists at all. Or go on a boat ride through a wildlife sanctuary without sharing the experience with a big crowd of loud travellers.
The Orissa Tourism board is currently putting a lot of effort not just in promoting the state but also in making it more attractive to anyone who wants to travel to Orissa.
Museums, free heritage walks, beaches and parks as well as well-organized festivals and events that run throughout the year. From such an off-the-beaten-track destination, these will all leave you starstruck.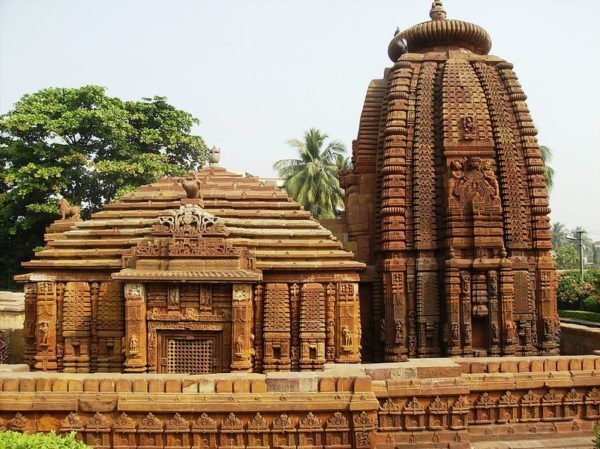 Mukteshwar Temple (Photo Credit – Achilli Family Journeys)
2. Richness in culture and crafts
Orissa's biggest selling point is definitely the versatile culture and abundance of handicrafts and handlooms. Every region, almost every town and village has its own identity and focuses on a different kind of craft and skill.
Terracotta, silver filigree, stone and wood carving, fine painting, palm leaf etching, applique, metalwork, hand dying, weaving, and much more.
Many of the products represent their beliefs, traditions, nature, and everyday lifestyle. For example, palm leaf etchings can be preserved for hundreds of years. That way historians found out who and why certain monuments were built more than a millennium ago. The image of the main deity of Orissa, the great Jagannath is still carved out of wood.
Unfortunately, many craftsmen and women are struggling to keep the century-old traditions alive. The young generation is less interested and sales are going down.
Tourism can be a great tool to save the cultures and rural lifestyles by helping these talented craftsmen finding new customers. Shopping here will not just leave you with amazing souvenirs. It would also be a fabulous way to support the local communities while you travel to Orissa.
If you're interested to learn more about craftsmanship, visit the newly opened Kala Bhoomi Museum in Bhubaneswar. It's a great exhibition to get to know the artistry and skills you would find all over the state.
Here is a list of things to do in Bhubaneshwar.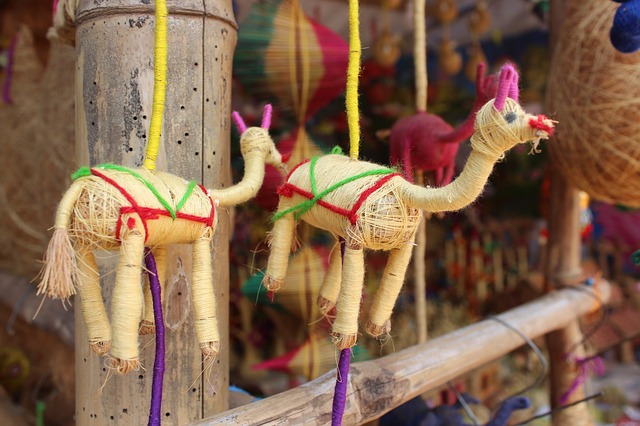 Handicraft (Photo Credit – Rkrandhir)
3. Tribes IN ORISSA
Of all the states of India, Orissa has the largest number of tribes. As many as 62 tribes which make up 24% of the total population of the state. Many of them have their own languages as they live completely isolated from the society.
Others are more open and don't mind receiving visitors to show their traditions and sell their local products. Especially their housing, clothing as well and local craftsmanship are so unique and need to be preserved. Tourism can play an important role in that effort!
Many local vendors offer tribal tours going deep into the state lasting 10 days and longer. Of course, one has to be careful. Permissions have to be obtained and visits should happen in a responsible way.
A certain level of fitness is required as visitors have to hike through the mountains and jungle to these villages. But it would be all worth it to explore this very different side of India that so far has been mainly overlooked.
However, if you don't have the time to travel to Orissa so extensively, visit the Museum of Tribal Arts and Artifacts in Bhubaneswar – a great way to learn more about the cultures of the different tribes in Orissa.
Tribal woman (Photo Credit – JudaM)
4. Heritage Properties OF ORISSA
Before the independence of India in 1947 Orissa was still ruled by many royal families who owned plenty of land and large pompous palaces. Many of these properties have since collapsed or were entirely neglected as these noble families lost their power.
However, a new generation of royals has realized the potential of their heritage and opened up their homes to guests who like to travel to Orissa. The aim is to be able to maintain and renovate the old buildings. But also to preserve their traditions, tell their stories and support local communities who once worked on their lands.
We visited the three palace homestays, Killa Aul, Gajlaxmi Palace and Dhenkanal Palace. We were impressed by their sheer hospitality and beauty of architecture and surroundings. Altogether, there are eight heritage properties with homestay character in Orissa that started hosting domestic and international guests who are seeking royal hospitality and unique accommodations.
Patrachitra art in Orissa
5. Temple and other monuments
Orissa has many great sights and monuments worth exploring. The capital Bhubaneswar is called the city of temples and has up to 800 spiritual buildings. The temple architecture style called Kalinga is unique to the region and impresses with distinctive curvilinear shapes and decorative delicate stone carvings.
India has tons of splendid Hindu temples, however the Jagannath Temple in Puri, Orissa's most sacred place, is one of the most imposing examples of this architecture. But definitely the jewel of Orissa is the Sun Temple of Konark which not just impresses in size but with its amazing stonemason's work.
Here we have an interesting list of things to do in Puri during your trip.
Orissa has far more to offer than only Hindu temples. Buddhism was once considered the state religion and its influence and impact has continued until the 15th century.
At the recently excavated sites of Ratnagiri, Udayagiri, and Lalitgiri. All located around 2 hours outside of Bhubaneswar, one can find ruins and intact structures of monasteries, stupas, and statues of Buddha, dating back to the 1st until 9th century. These monuments are called the Diamond Triangle of Orissa.
At least in Bhubaneswar and Konark, the monuments are well-maintained. Guide services and information displays are provided. In other words, Orissa surely won't disappoint the history buffs and spirituality seeking minds amongst you who consider travelling to Orissa.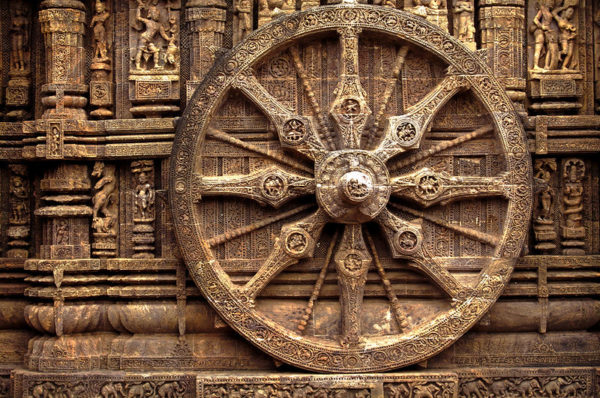 Konark Temple (Photo Credit – Dinudey Baidya)
6. Wildlife
Orissa is famous for its relatively large population of elephants. There are three elephant sanctuaries in the region: Mayurbhanj, Mahanadi, and Sambalpur.
But it's also not rare to see elephants simply by driving through the forest areas of the Eastern Ghats or by visiting the tribal villages in the jungles. It is assumed that around 1800 elephants live in Orissa so it'd be the perfect place to experience the wild jumbos.
Ornithologists will enjoy the sanctuaries of Bhitarkanika (8 different species of Kingfisher) and the Chilika lake which is the largest wintering ground for migratory birds in India. Up to 160 species of birds migrate here during winters!
The giant saltwater crocodiles of Bhitarkanika also offer an impressive sight – of course from a boat at a safe distance. Some of the almost 1700 crocodiles in the sanctuary are more than 20 ft./6m long! They enjoy basking alone the creeks so catching sight of them is not a big task!
Even though it is assumed that 60 tigers roam around Orissa's forests, sightings are rare. Unfortunately, there are no good safaris on offer anywhere. However, the Satkosia Tiger Reserve is still a great place to enjoy the flora and fauna of a deep rainforest. Here is a list of India's top 8 wildlife sanctuaries that you cannot miss.
One can camp along the river in set tent villages and enjoy the quietness of nature or head for a day trip from Dhenkanal to the park.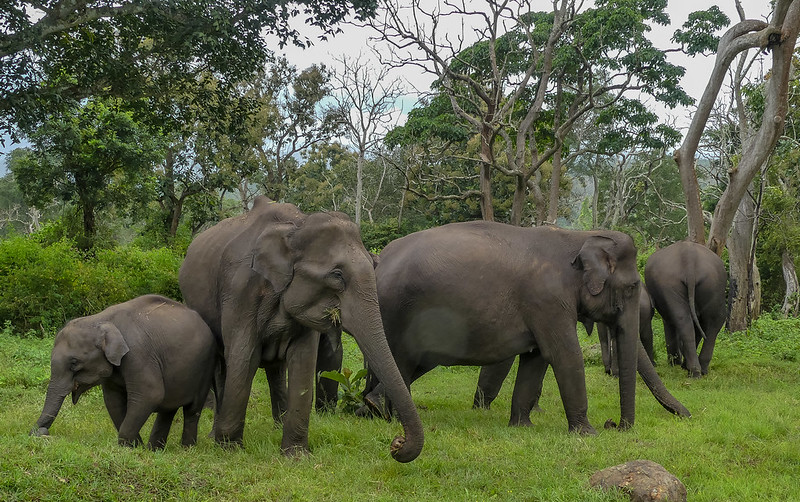 Orissa Elephants (Photo Credit – Mike Prince)
7. Short travel distances
One of the main benefits of Orissa is that the travel distances between worthwhile destinations aren't very long. Within the Golden Triangle of Bhubaneswar, Puri and Konark you would travel a maximum of 1.5 hours. Dhenkanal is also just 1.5 hours west of Bhubaneshwar, Ratnagiri just 2 hours to the northeast.
Along the lines 'the journey is its own reward' you can experience rural life in the countryside from the comforts of your car. You'll see traditional mud houses, forever green rice paddies, large buffalo or cowherds, and with a little bit of luck maybe even an elephant in distance.
Furthermore, on every transfer, you can visit other sights or places of interest on the way when you travel to Orissa. Between Bhubaneswar and Puri for example you can experience the impressive Dhauli Stupa, the craft villages Pipili and Raghurajpur, and the ancient Yogini Temple.
On the way back, you could make a stop at the Chilika lake and cruise through the brackish lagoon to experience numerous species of migratory birds. Wherever you head next, our suggestion is to use the smaller countryside roads instead of the highways and plan enough time to also stop along the way. It's totally worth it!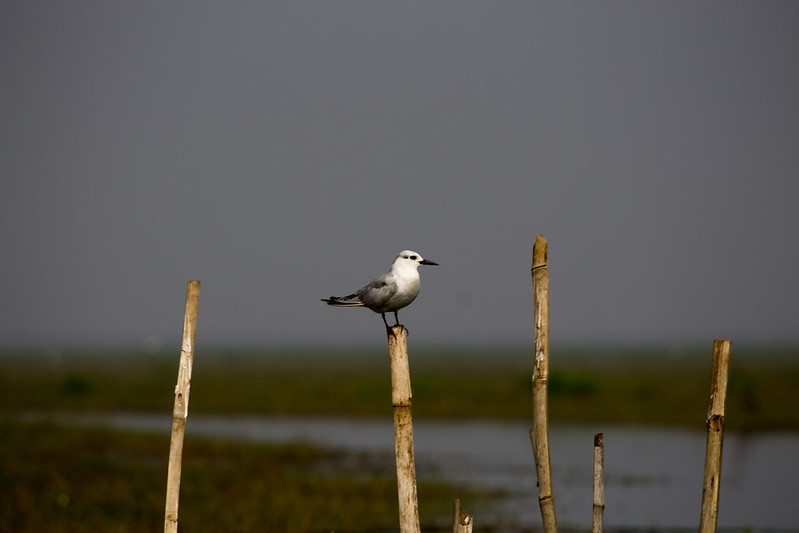 Black-naped Tern (Photo Credit – Aditya Bhattacharjee)
8. Food
The food in Orissa is absolutely unmatchable! Especially for foreign tongues as it is known to be less spicy. It is also particularly healthy as less oil is used. Non-vegetarians and pescatarians will enjoy this region due to its rich offer of meat, seafood, and fish dishes.
But even vegetarians will find a great choice of food. Dishes you must try when you travel to Orissa are the mouthwatering prawn curries, Dahi Baingano (fried eggplant in yogurt), Khajuri Khata (a sweet and sour dish made from ripe tomatoes and dates) or Chhena Poda (Orissa's very own cheesecake dessert).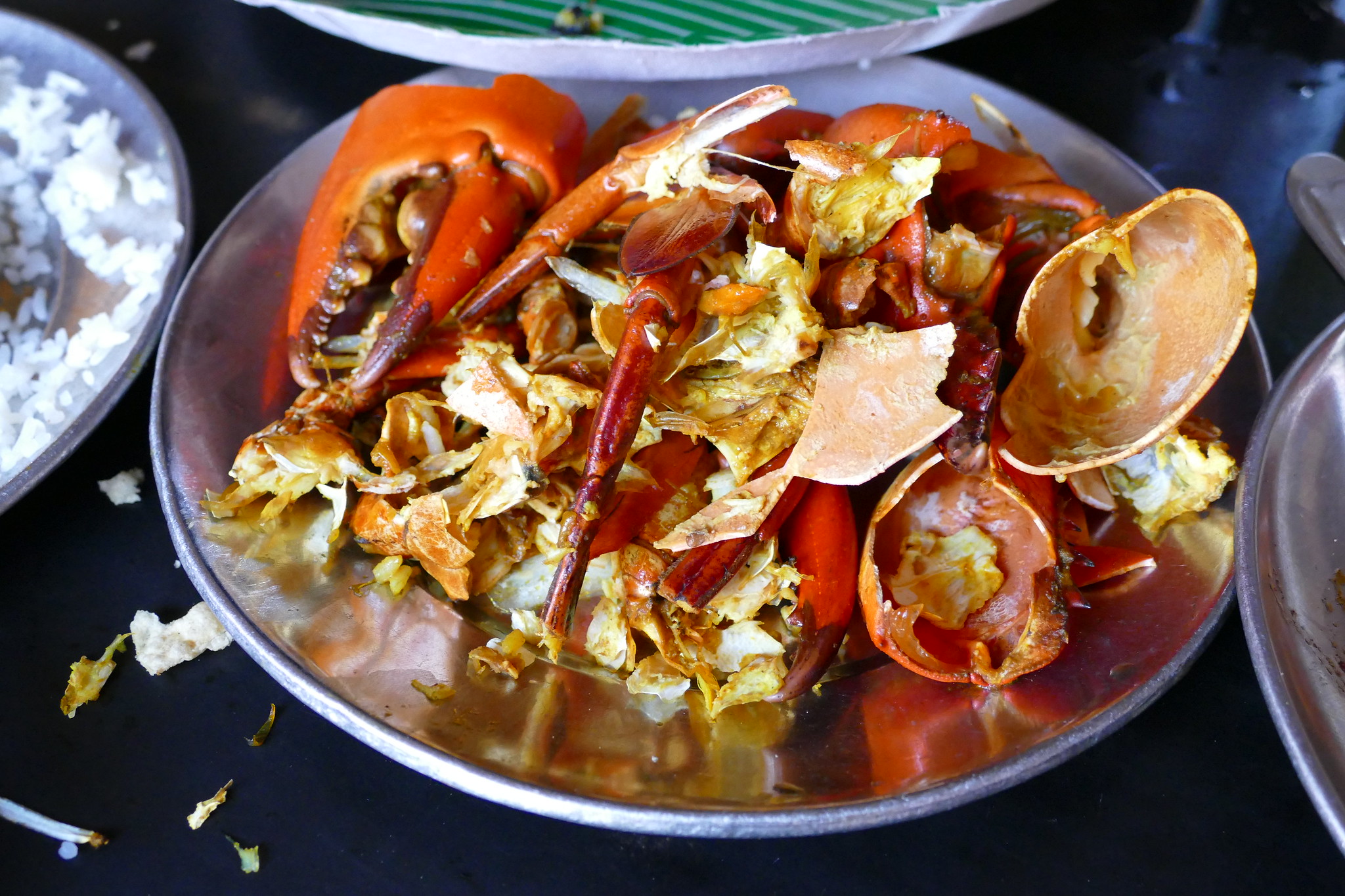 Did this article convince you to add the less travelled route to Orissa to your travel bucket list? Then get in touch with us and we will make sure you will have a fantastic time in this beautiful state in Eastern India.
helping you travel your way
Everything you need to know about India is here We have tried writing about everything you may need help with for your trip to India, If you need help in planning a trip to India Get in touch with us to to plan your trip of a life time.