Yoga in India: Travel Route Ideas for Yoga Lovers in India
This article will highlight some travel routes for those who want to experience Yoga in India. Yoga is an integral part of Indian culture. It seeps into our cardio workouts, our morning stretches and even into our school timetable sometimes! If you plan to get a real feel of Indian life, yoga in India is a great place to start.
If you're a beginner, there are dozens of great drop-in classes (40-45 minute classes) in most major cities. It's certainly worth trying out, and it's definitely possible to make new friends as you go. If you already have a background in yoga, opt for a tougher course. Set yourself some new goals, maybe even take home a teaching certificate?
In this article, we've mapped out some ideas for three great routes around India for you, which also allow for some sightseeing after your morning class! Don't worry about the difficulty level. The options will be exhaustive. Yoga is for everyone.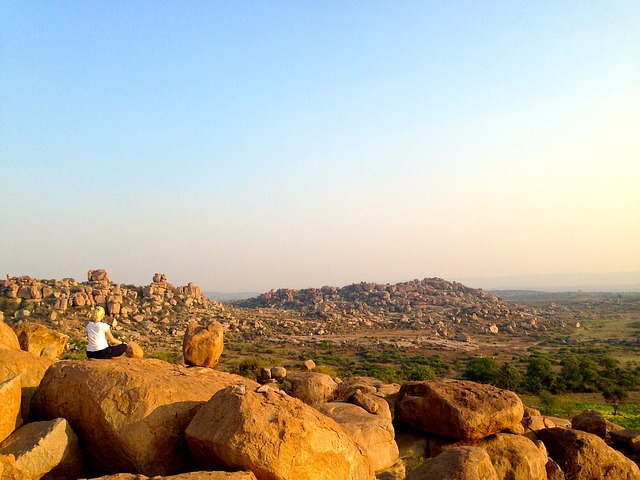 Meditation in Hampi
yoga Along the Southern Coast of india
Fly into Mumbai and skip the rush of the inner city for the suburban leafiness of The Yoga Institute in Santa Cruz. It's primarily a retreat centre and a great place to step out of chaos, even if you're not ready for a full course.
Next stop – Goa! Tall swaying palms, soft sand underfoot and dozens of yoga classes popping up on every shore. Here, you could try the Lotus Yoga Retreat or Kaama Kethna to really keep tune with the universe.
South Goa is a great place to relax. If you're looking for daily Yoga classes, warm seas and great food, here is a blog you should check out!
Gokarna, even quieter, will set your morning stretches to the gentle roar of the ocean. Spiritual land adjusts each class to the level of its drop-in students. Swaswara hosts all your yoga, Ayurveda and spiritual needs on one vast, ecologically sustainable campus. Finally, head down to the soft, quiet sands of Varkala.
At Soul & Surf, some old fashioned yoga can be practised at dawn. Calm the soul and then crash through the surf to kick yourself back into gear.
Contact us and we can help you plan your perfect Indian Holiday, filled with Yoga Experiences.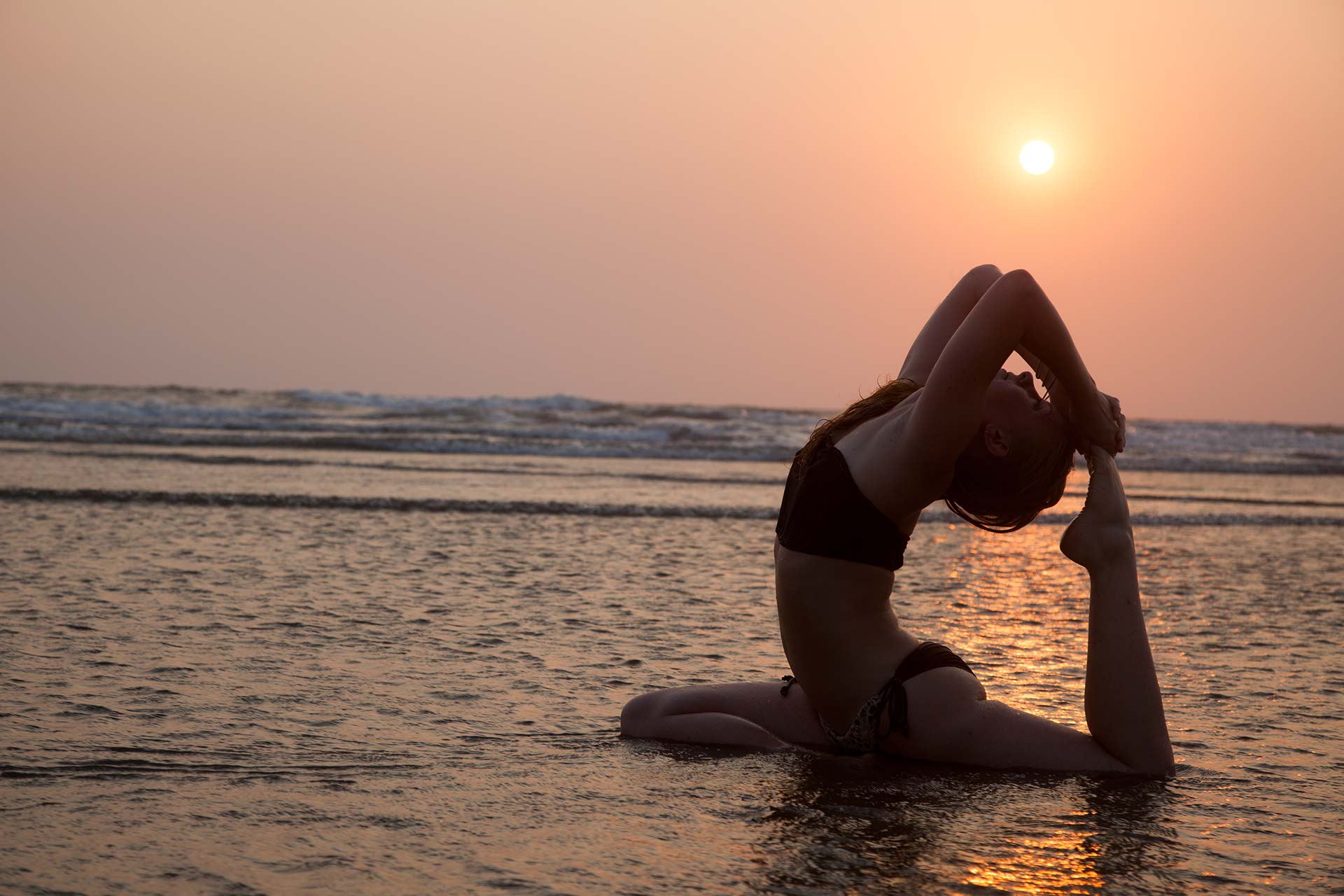 Yoga on the beaches of Goa (Photo Credit – Steven Zwerink)
Mountain Trail
Delhi – Rishikesh – Dharamsala – Agra – Pushkar – Udaipur (route on GoogleMaps)
Where better to seek out peace than in the mountains that have sheltered Shiva himself? Delhi is obviously the most convenient starting point, and also home to Seema Sondhi's Yoga Studio. Seema herself took up yoga after a severe spinal injury. Her studio is a judgement-free zone that preaches applying yoga to the abilities of your body rather than the other way around.
From there you can move on to the mecca of yoga practitioners – Rishikesh. Combine the breathtaking natural beauty of Rishikesh with its ancient yogic heritage at Phool Chatti – meaning the 'Land of the Flowers'. Courses can be demanding, so if you're just here for peace and calm, check into Osho's Gangadham further uphill.
Contact us and we can help you plan your perfect Indian Holiday, filled with Yoga Experiences.
In Dharamsala, you can explore Buddhist spirituality. Take a course on their own brand of meditation. If you're still looking to come back to the yogic trend, visit the Himalya Iyengar Yoga Centre. It brings to life the traditions of BKS Iyengar in an open space lit by the sharp mountain light.
One of the great things about yoga in India is that there are a wide variety of courses offered varying in focus, degree and length, so you're not going to leave empty-handed. The route from here on focuses more on sights and cultures. None of these cities will leave you wanting for yoga. If you're unsatisfied, hit up Art of Living in Agra, Pushkar Meditation Temple in Pushkar and the Dynamic Yoga Studio in Udaipur.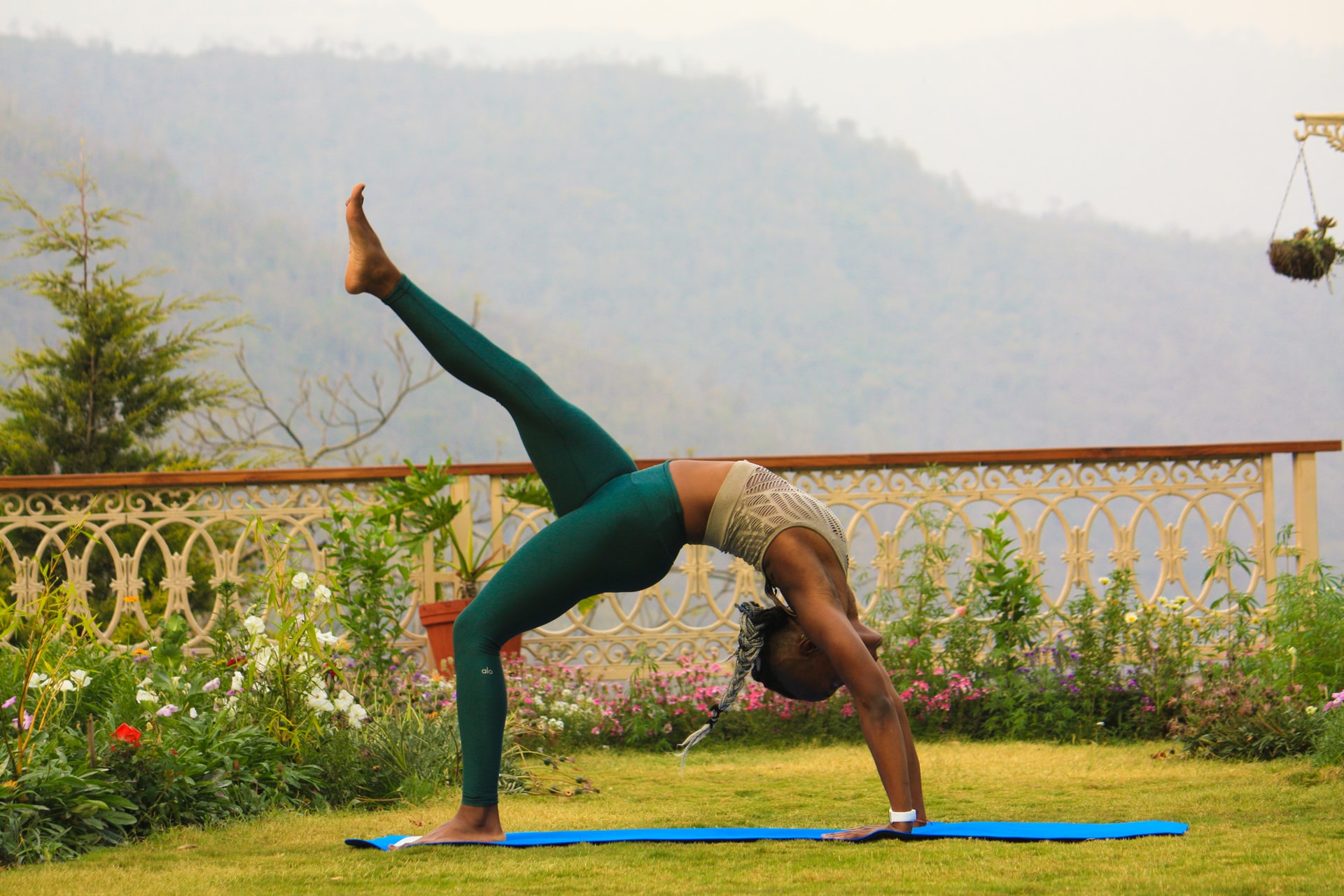 Rishikesh Yogpeeth (Photo Credit – Rishikesh Yogpeeth)
The Way Down South
Mumbai – Hampi – Mysore – Trivandrum – Coimbatore (route on GoogleMaps)
You're starting from Mumbai again, so let's change it up a bit. Head away from the interior to the crashing sea face of Marine Drive that defines the city. Nestled up against this gorgeous view is Kaivalyadhama, an institute that combines Ayurveda and Yoga to promote health and wholesomeness.
While in Hampi you can turn your back on the paddy fields and your face towards the sun as you arch up and up in greeting the dawn across the river. In a city that reverberates with the wisdom and beauty of the ancients, a city outside of time, sink back into the arms of this age-old science.
Here, and in Mysore, just ask your hostel manager to hook you up with a local class. Most hostels and hotels arrange one on the front lawn in busy months. In Mysore, you could also opt for a more in-depth study at the Ashtanga Yoga Centre which promises to impart the classic yoga style.
In the old streets of Trivandrum's West Fort, you will find the Sivananda Yoga Vedanta Centre, which along with the five basic principles of yoga. They also practice karma yoga, that welcomes people of all walks to lend a hand at the centre in whatever capacity possible and become a deeper part of the centre.
Finally, in Coimbatore, try out the Isha Foundation, a centre whose yogic philosophy bubbles up over a simple fitness routine into a complete way of life. One that they try to spread globally through their volunteers. Even if your body isn't up for it, it's a great place to visit just to expand your worldview.
Contact us to plan your next holiday to India!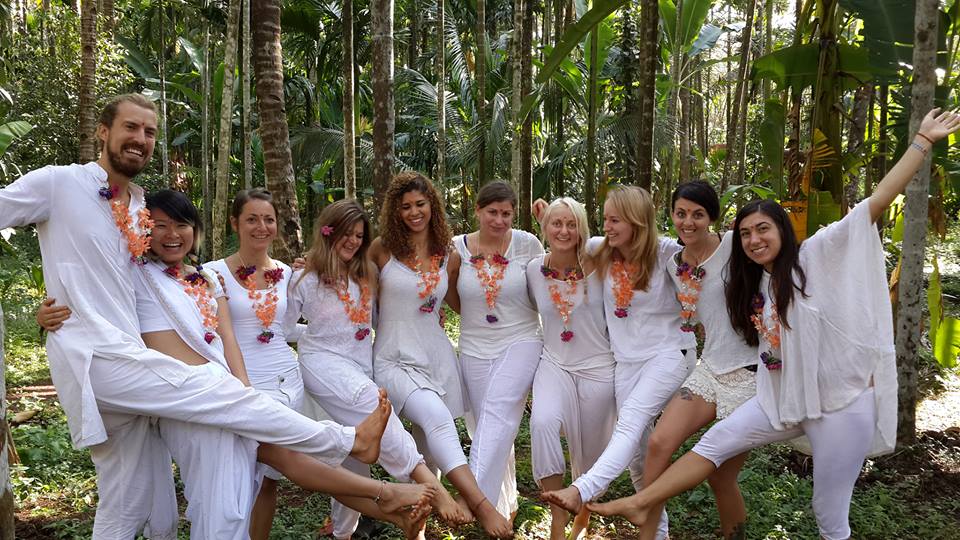 Someday you might return to India to do a Yoga Teacher Training Course
Yoga in India sounds like something you might be interested in? Feel free to contact us for more information on these routes and for help planning your perfect Indian holiday, filled with fabulous Yoga experiences!
helping you travel your way
Everything you need to know about India is here We have tried writing about everything you may need help with for your trip to India, If you need help in planning a trip to India Get in touch with us to to plan your trip of a life time.