Six Homestays to make your Home Base
Created by Harsh Sonawala,
Last Updated on October 3, 2023
India can be quite overwhelming at first. Not everyone has the advantage of a local friend to hold your hand and show you the ropes. We've made up a list of those family-run homestays that decided to open up their homes to people exactly like you. They'll provide you with a place of shelter and comfort from which to set out each morning, armed with their best advice and priceless hospitality.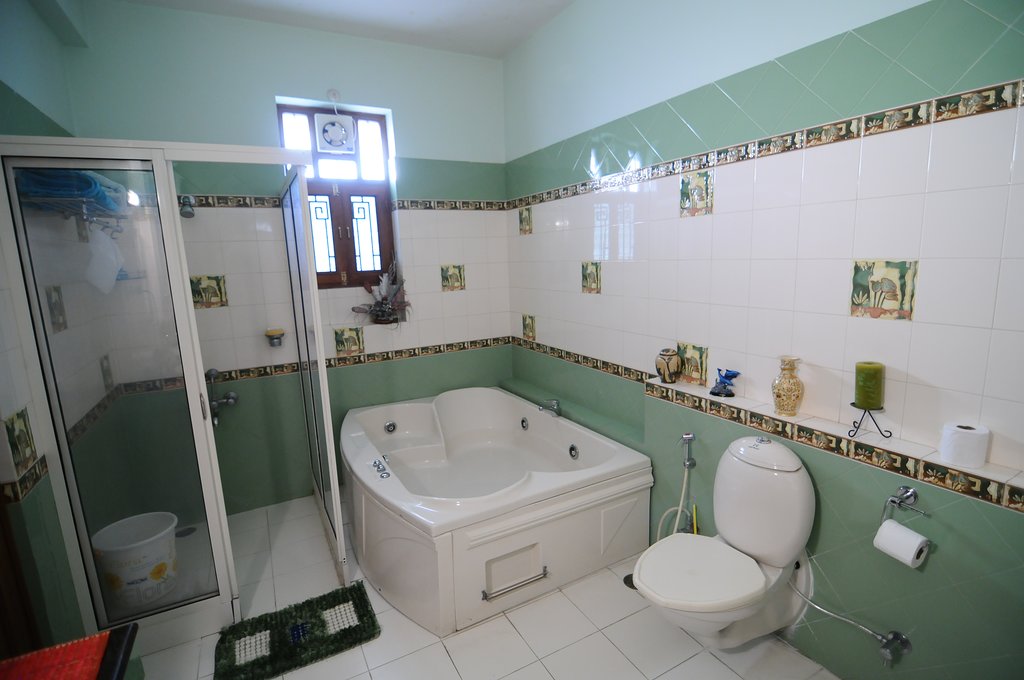 The royale en-suite bathroom at one of our favourite homestays
Jade, Munnar
Munnar is soaked deeply in the travel styles of a bygone century – the summer convalescence. Families from the harsh, dusty plains would save up and ship out for a month in the hills. There were no more amenities than a roof over their heads and a cup of tea in the mornings. Sometimes entire families gathered together to recoup. Often it was just an elderly couple making full use of their retirement years.
Early morning walks and a half packet of biscuits with the morning newspapers. Idly snapping off a tea leaf as you stroll through the waist-high rows of bushes. Settling in under a pile of musty blankets for an early night kept us sane through the rest of the chaotic year. Jade promises you exactly this rebirth. Take a long soak in the beautiful pool and watch your fingers wrinkle up. Pull-on a sleeveless cardigan and discover the mountains. Listen to the call of the birds carried in on the fresh cold air. Bicker over breakfast and debate over dinner. Just let go and embrace the strange sense of purpose that infuses the tea plantation life.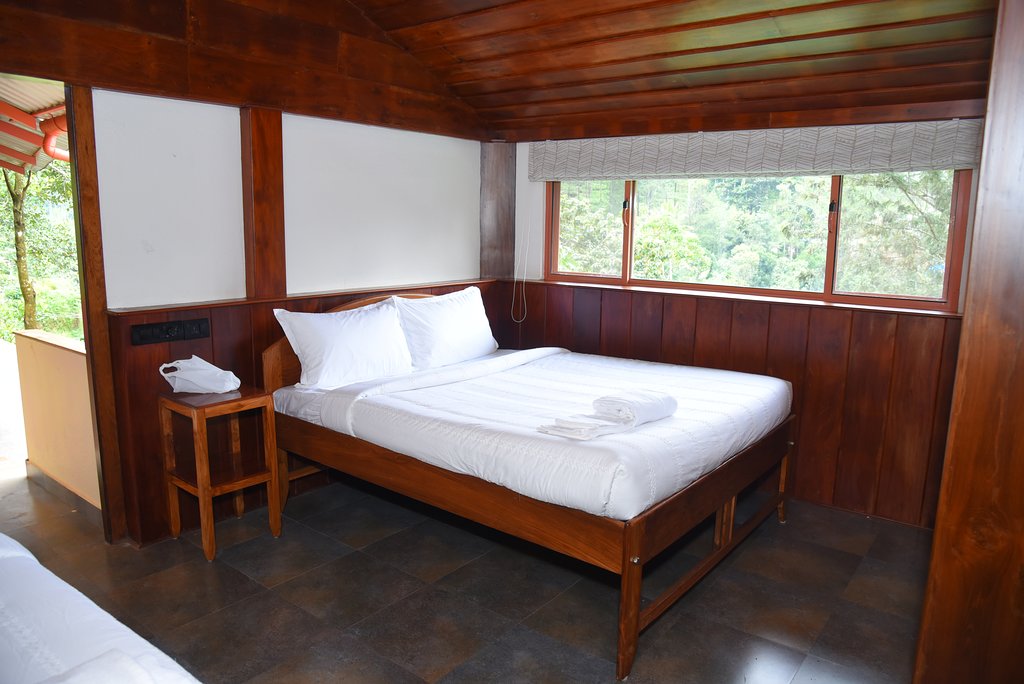 Jade Munnar (Photo Credit – TripAdvisor)
Olaulim Backyards, Goa
Ditch the beach, there's a whole other side of this bountiful state to explore. Most notably its intricate network of rivers. Overhung with coconut trees and carpeted in soft sparse grass, they're blissfully unpopulated by tourists. Set out from Olaulim's sprawling, hammock-strewn yards with a bellyful of finger-licking local produce and fresh seafood. Traipse down the meandering village lanes. Come to the family or other travellers for tips or a couple of words in the local language that might help you bag that bargain in the market!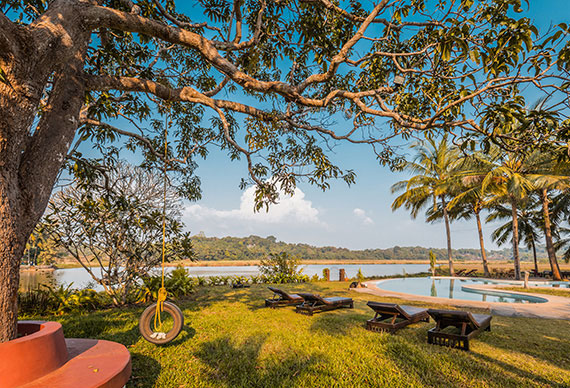 Backyard's view (Photo Credit – www.olaulimgoa.com)
Chandra Niwas, Udaipur
Dr. Samvit Audichya is a man with a cause. Not only does he firmly believe in grassroots movements and working with the rural poor, but he intends to help you understand it too. Pick a room in his family's beautifully located home away from the touts and tourist traps and get to know his amazingly hospitable family as they explain to you their people and their passions. Request a home-cooked meal on the rooftop, and they'll be happy to let you join in the cooking.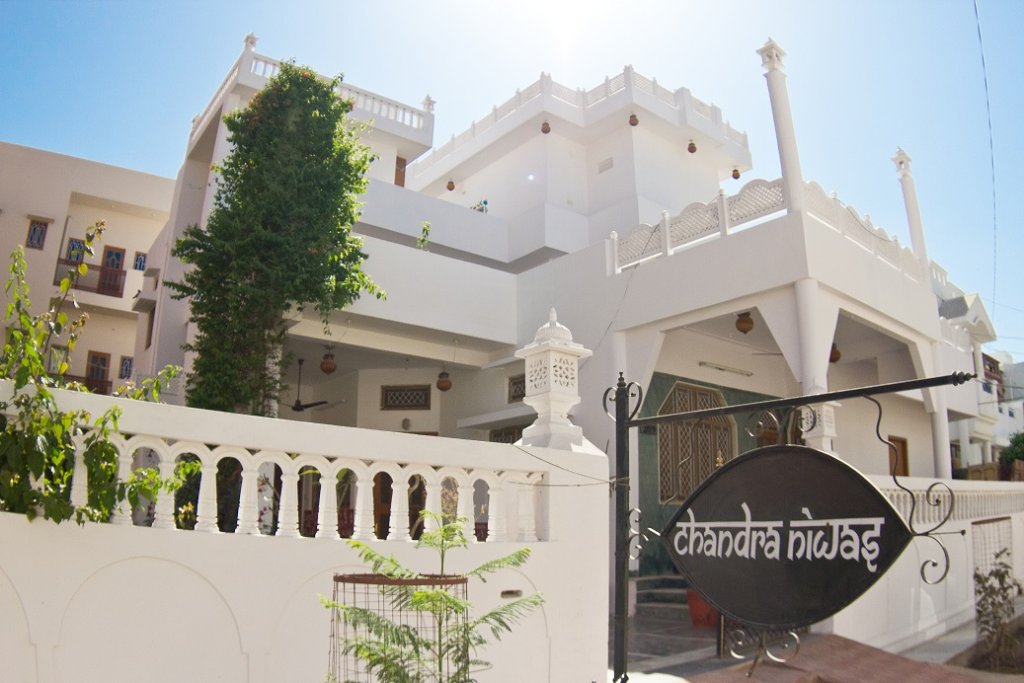 Entrance gate (Photo Credit – TripAdvisor)
Read the full review by one of our travellers here. www.chandraniwas.com
Jaipur Friendly Villa, Jaipur
The website of this vast family home is lined with accolades from travel companies and review websites across the country. Luxury and word-class facilities combined with the intimate care of a family make for the perfect trip. Two airy green terraces make for the perfect spot to recuperate with freshly brewed tea and the city of Jaipur laid out before you. All the amenities of a high-end hotel, from Wi-Fi to air-conditioning, set this place apart from the simple homestays that usually make it onto these lists.
Dining lounge (Photo Credit – TripAdvisor)
Tree of Life, Delhi
A cushy little BnB run by hosts who've spent years in the tourism industry and yoga and reflexology community respectively. Well furnished rooms, simple rules, good food. It's a good option for those worried about the over-congestion or safety issues of Delhi because it gives you a chance to step into the local life without stepping too far out of your comfort zone. Get to know your hosts, they have some worthwhile knowledge to share, and your trip will be easier for it.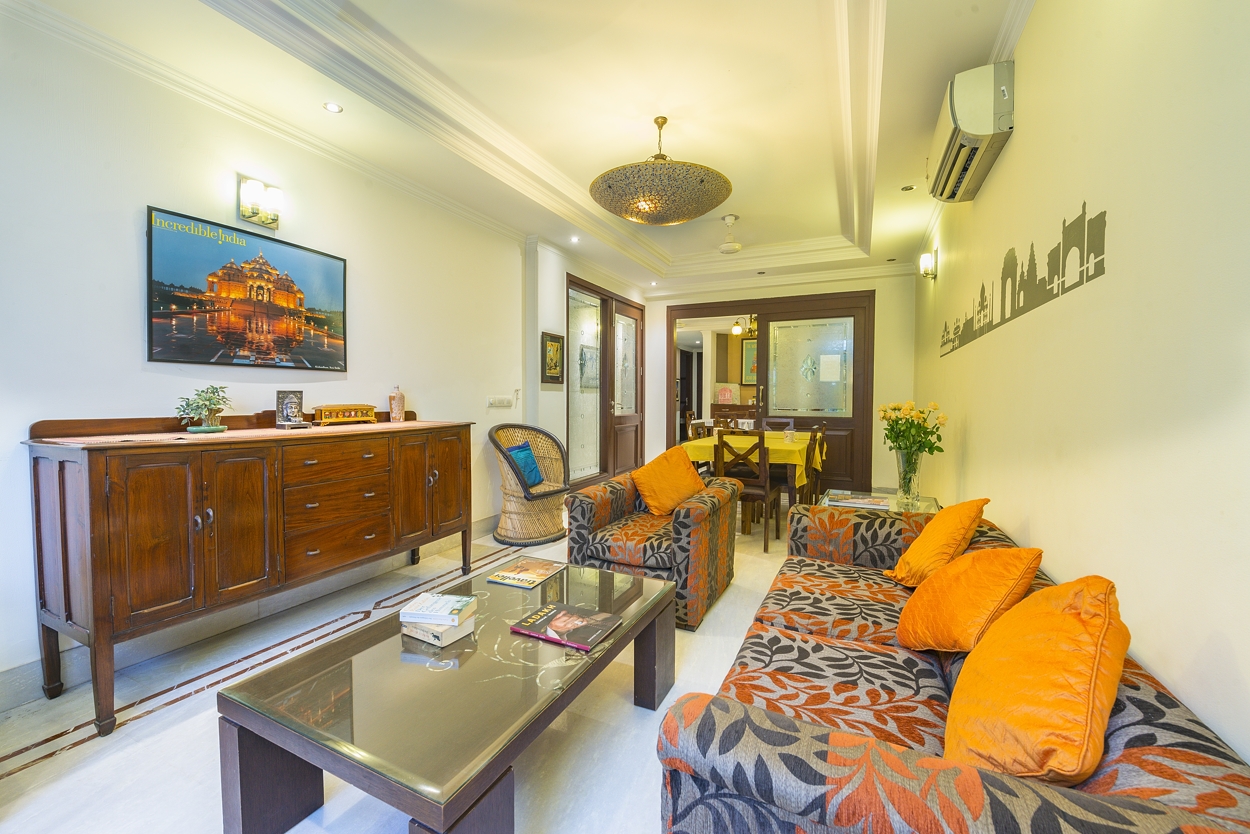 Home away from home www.tree-of-life.in
Bansi Homestay, Agra
Mr. D.K. Burman, the owner of this three-story megalith within 15 minutes of the Taj Mahal, is an Agra local and a 'fountainhead of knowledge', according to his user reviews. His home features walls decorated with cultural paintings, a chess lounge to butt heads with him at and a lovely terrace garden. The sophisticated website gives you a whole list of facilities from Doctor on call to children's park in the neighbourhood, though his guests seem most enamoured by the delicious food and great conversation.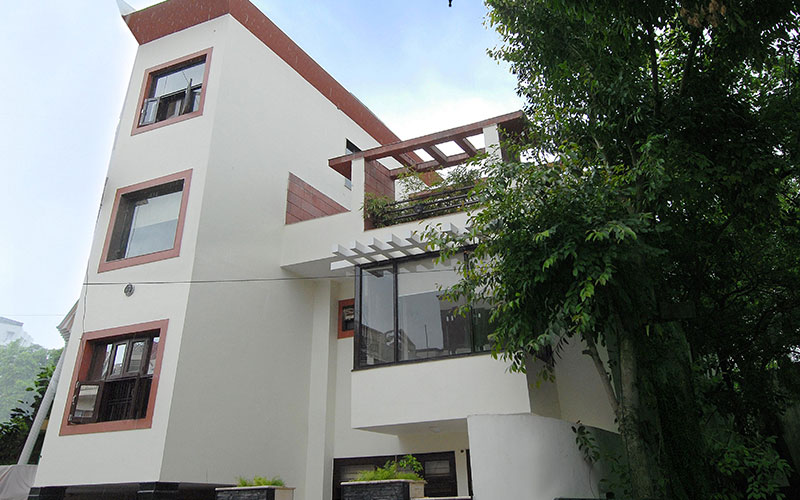 bansihomestayagra.com
If you are looking for something more opulent, then here is a guide on the most luxurious Hotels in India
helping you travel your way
Everything you need to know about India is here We have tried writing about everything you may need help with for your trip to India, If you need help in planning a trip to India Get in touch with us to to plan your trip of a life time.