Backpacking tour in South India
Here we have drafted a backpacking tour in South India. On this trip, you'll start your adventure in Mumbai, and after a couple of days, take a train along the coast to Goa. After, you will travel onwards to the stunning and beautiful city of ruins 'Hampi' and finally make your way south to Mysore, before ending your holiday in relaxing Kerala.
Read our detailed blog to understand the cost of travel in India! If travelling solo in India, read through our tips for solo female travel in India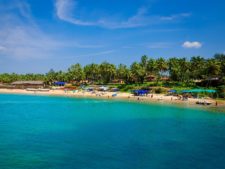 Goa, India
South India Tour Route
Mumbai – Goa – Hampi – Mysore – Kochi – Munnar – Thekkady – Alleppey (route on GoogleMaps)
Contact us to know more about this tour or even to book and customize this tour for you.
Modes of transport for South India budget tour
You would be covering large distances during the first half of your tour which includes travelling from Mumbai to Goa, Goa to Hampi, Hampi to Mysore. The best and most economical option is travelling by overnight trains from place to place. Trains are fast, dependable and a great way to both experience India and interact with the locals.
From Mysore you would be taking an overnight bus to Kochi, Kerala. Once in Kerala you can travel either by local buses (cheaper, but more time consuming) or hire a car and driver during your entire stay in Kerala.
Where will you stay?
Considering this is a budget tour you would be staying at inexpensive hotels and homestays during your trip that are both clean and comfortable. Some of the major backpacking highlights are the locations from your hotels. You could be right by the beach in Goa, have a view of boulders and rice fields in Hampi or even the beautiful tea plantations and backwater views in Kerala.
Cost of the South India Backpacking Tour
The cost of the tour would vary between USD 400 (EUR 310) to USD 550 (EUR 430) per person depending on the following:
What time of the year you are travelling
Your train travelling preference (i.e. A/C train, sleeper class, etc.)
If you like having a private room at all times
If you are travelling alone or as a couple/group
The cost includes:
Overnight stay throughout your trip
All train tickets
Taxi and driver between cities when train is not possible
India Someday planning and bookings fees
All taxes
Let us know how many travellers you would be and your preferences as it will help us plan your dream backpacking tour in South India.
Look at our other South India travel routes here.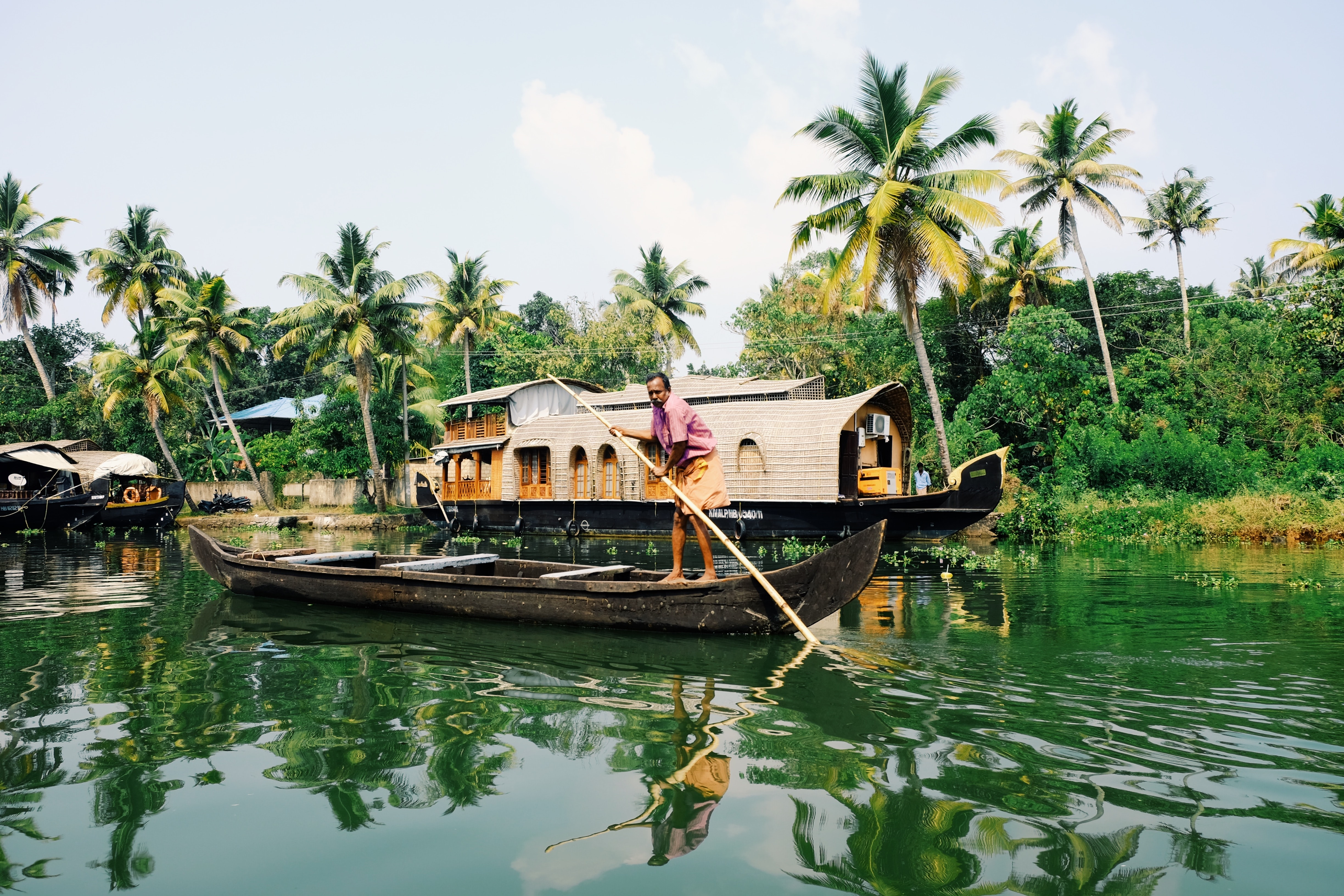 Kerala Backwaters (Photo Credit – Kyran-low, Unsplash)
Highlights of travelling in South India
On your backpacking tour in South India, you'll experience stunning beaches, hills, ruins and fantastic food. It's strikingly different than a tour of North India. Generally, people in South India are extremely relaxed and friendly.
1. The chaos and distinct vibe of Bombay (Mumbai)
We recommend starting your tour by spending a few days in Mumbai which is a bustling city with old colonial buildings, lovely sea fronts, bars, cafes and additionally interesting slum and cycling tours. In many ways Mumbai is an assault on your senses, yet it is incredibly rewarding as you will be thrown head first into the incredible and vast diversity of India.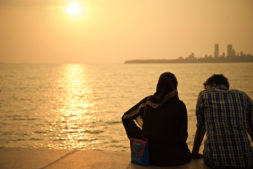 Enjoying the sunset – Mumbai
2. Beaches of Goa and the ruins of Hampi
Your next two stops are extremely different to one another, which is a great thing for backpacking! Goa, your first stop will provide warm beaches, inexpensive food, a great party culture, rice fields and beautiful Portuguese historical architecture. There's plenty to do from riding a scooter across the stunning beaches, to a vibrant nightlife.
Hampi is a beautiful city, filled with stunning ruins and you can explore the picturesque temples, enjoy the outstanding views, or get blessed in the elephant stable by walking or cycling around town. For adventure lovers, go cliff jumping, rent a moped and learn how to drive it in the spacious reservoir, or hire a Karnataka boat and go for refreshing swim in the lake.
3. Riding the Indian Trains
Trains in India are a fascinating experience as there's a distinct buzz of energy at all stations and you get lovely chai while on board. Also, you get to see Indian families and often interact with them. Above all, you'll see beautiful views of the countryside and little villages.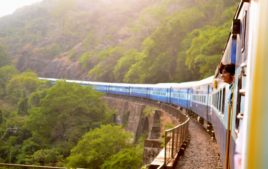 4. Mouth-watering South Indian food
For a foodie, India is an ultimate paradise and the South Indian food is very different from North Indian food. Some examples include delicious dosas with different chutneys, Kerala parotas and freshly boiled rice replacing the staple roti and mouth-watering spicy curries that are not for the faint-hearted!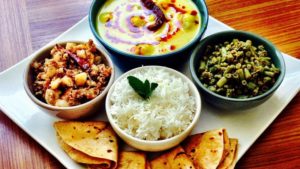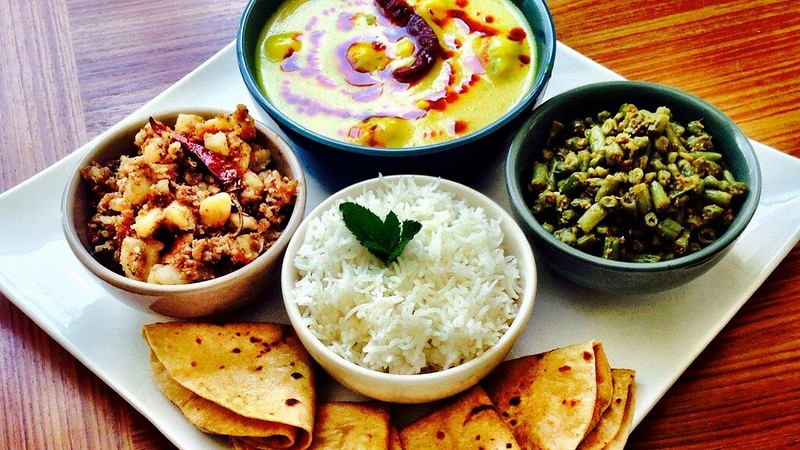 5. Meet locals and fellow travellers
The hostels and hotels will allow you to meet a variety of interesting travellers along your backpacking tour. This is always a plus, as you'll make new friends and even stay with local families and soak in their culture and traditions.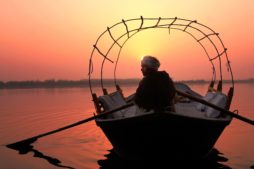 6. The striking diversity of Kerala
Kerala, your final stop, has everything from hiking with beautiful views of tea plantations, bathing elephants, trekking in forests, canoeing in the backwaters or sunbathing on the beach. Kerala is a fantastic place for a highly rewarding, relaxing end to your backpacking tour in South India.
Click here to read more about some amazing travel experiences in Kerala and for some inspiration on a backpacking tour of North India, click here.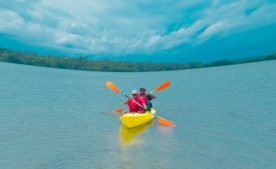 Kerala, India
Contact us to help you plan your India trip
We customize trips and this tour can be customized for you too. Just let us know the number of days you have or the specific places that you'd like to see. In fact, we can help you plan trips to anywhere in India irrespective of your budget. For more ideas about travelling in South India, visit our blog! Alternatively, for more information about backpacking in South India, feel free to get in touch with us to plan your trip to India! Don't forget solo travellers get a 20% discount on our fees!
If you'd like to slightly more detailed descriptions, here's some great blogs:
Impressions of Fort Kochi, Kerala – Fabia & Soraya
Kerala Any Day: First Stop North Kerala Wayanad
helping you travel your way
Everything you need to know about India is here We have tried writing about everything you may need help with for your trip to India, If you need help in planning a trip to India Get in touch with us to to plan your trip of a life time.