Travelling options from Hampi to Kerala
Life in Hampi is slow and peaceful, surrounded by beautiful boulders and ruins of the city, that still has the old world charm that sweeps you off your feet. Although Hampi already has made a special place in your heart, it is time to say goodbye and visit the next place on the portrait that is South India; to stun you and leave you vulnerable to its beauty. In this post, we're going to help you figure out the different travelling options from Hampi to Kerala.
Kerala, God's own country, was listed by National Geographic in the top ten paradises in the world and for good reason! Located on the south-western coastline of India, Kerala has everything; beaches, backwaters, mountains, dense forests and wildlife sanctuaries. It is a traveller's paradise. So to help you plan your way to Kerala from Hampi, we have listed below the different travelling options to get you from Hampi to Kerala.
Look at some of our South India travel routes here.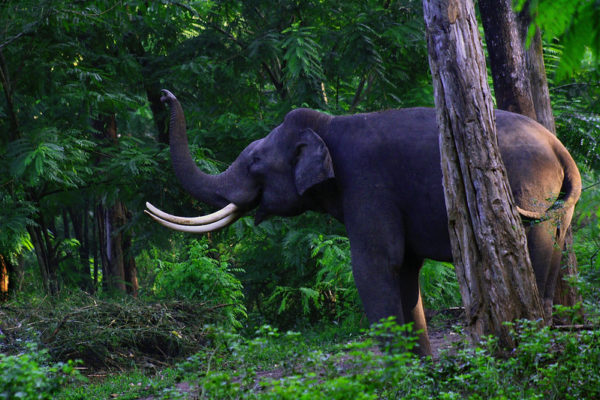 Nature walks are so peaceful! Wildlife in Kerala (Photo Credit – Nagesh Jayaraman)
DIFFERENT MODES OF TRANSPORT
By Air
Hampi does not have an airport, the nearest airport is Belgaum airport (a 5-hour drive). However, there are no flights from Belgaum to Kerala either. The best option if looking to fly would be to either drive down or take a train to Bangalore and fly from there.
The drive to Bangalore would take at least 7 hours but there is a very convenient overnight train from Hospet to Bangalore (16591 Hampi Express departing at 20:40 hrs from Hampi arrival in Bangalore next morning at 06:00 hrs).
There are multiple daily non-stop flights between Bangalore and Kerala. Kerala has three main airports: Kochi, Trivandrum and Calicut and depending on which region you want to explore in Kerala, you could fly into that airport from Bangalore.
We suggest you make a stop at Bangalore (stay there for a day if you like the city, explore the nightlife) and then take a flight to Kerala. These flights are usually light on the wallet (priced approximately USD 32-USD 55 per person).
UPDATE – Since 2019, Hampi's nearest airport is the Vijaynagar Airport at an hours' distance. It is a small airport serviced by a daily flight from Bangalore. This is the only constant flight in and out of this airport. You can take one stop flights to Kerala via Bangalore, remember to leave ample lay over time in-between flights.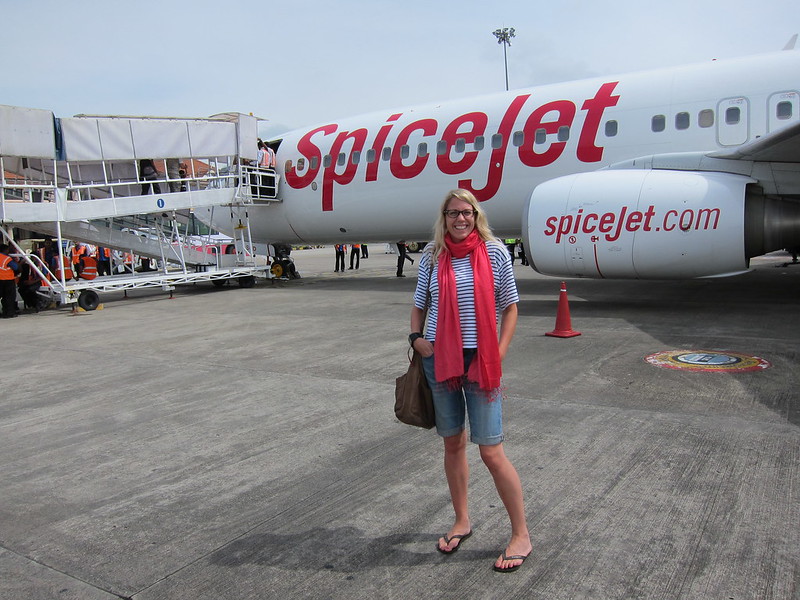 SpiceJet is a popular domestic flight carrier in India
By Rail
The closest station to Hampi is Hospet Junction. There are no direct trains to Kerala from Hampi. You will have to break the journey up into stops. You can either take the train to Bangalore (Hampi Express) and then take another train from Bangalore to Kerala or you can include Mysore (the City of Palaces).
Hampi Express runs up to Mysore which is 3 hours from Bangalore (Arr 09:30 hrs). From Mysore, you can begin your Kerala sojourn from the northern end (less touristy). Start in Wayanad in North Kerala, which is a short drive (3.5 hrs) or a bus ride from Mysore.
If you wish to skip Mysore and get straight to Kochi, these are the train options: 12677 Bangalore-Ernakulam Inter-City express. This train runs between Bangalore and Ernakulam Junction (nearest station to Kochi) seven days of the week. The train originating from Bangalore City Junction leaves at 06:15 Hrs in and reaches Ernakulam at 17:00 Hrs (the upside of taking a morning train is that you get to enjoy the pleasant views of the countryside as the sun rises above them).
Another option is the 16526 Kanyakumari Express, this train too runs every day, leaving at 20:00 Hrs and reaching Ernakulam the next day at 06:05 Hrs. The train goes further down to Varkala and Trivandrum too, ending at the southernmost tip of India, Kanyakumari. It's the ideal option if you want to head straight to the beaches of Kovalam or Varkala.
By Road
There are no direct buses from Hampi to Kerala. You can take a KSRTC bus (government owned A/C and Non A/C) or a private bus to Bangalore and then change (bus/train/flight) to Kerala. Buses to Bangalore leave from Hampi bus junction as well as Hospet bus junction. These are overnight buses, about an 8-9 hour journey, all departing post-21:00 hrs. The bus tickets can be purchased directly in Hampi or purchased online.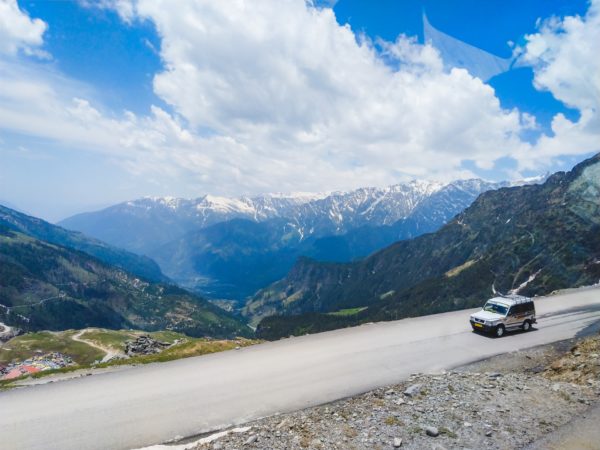 Discover the beautiful paths across India (Photo Credit – Iftekhar Nibir)
Alternative route
An interesting alternative travelling option from Hampi to Kerala is by including Goa! Read our blog, to find out more! India Someday would love to help you plan a trip to India that takes you from Hampi to Kerala, visiting gorgeous places en route.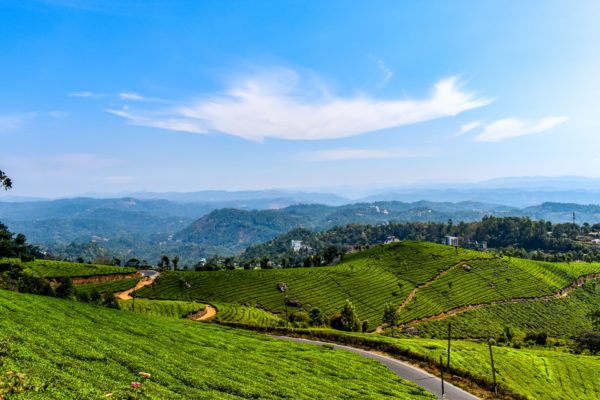 Munnar in Kerala, gorgeous hill station (Photo Credit – Gaurav Kumar)
You can also read about our friend Nicky's solo adventures in Kerala.
helping you travel your way
Everything you need to know about India is here We have tried writing about everything you may need help with for your trip to India, If you need help in planning a trip to India Get in touch with us to to plan your trip of a life time.