Thailand or India? Budget Backpacking
Thailand and India are both great potential options for the budget backpacker. They both offer countless experiences, delicious food, stunning weather and opportunities to meet great people. Both Thailand and India offer incredible photo opportunities and great value. This article will help you decide what is best for you, based on your budget.
Update – We now plan trips to Thailand and other Asian Countries, read more!
India, land of colour, sights and spices (Photo Credit – Spurekar)
beaches
For beach parties, there are plenty of opportunities in both India and Thailand. In India, you'll be able to find a large diversity – ranging from the party beaches of Goa, to the beautiful abandoned fishing beaches of Karnataka, to the surfing havens of Kerala and to the temple sands of Tamil Nadu and Orissa. The options are endless. Aside from Goa and Gokarna however, beaches in India can be quite conservative, particularly those that are home to temples.
Thailand's beaches are extremely idyllic; beautiful shades of blue with white sand, especially on the islands. They also tend to be cleaner and their parties will certainly be more liberal, with many more Western travellers there.
You can read some of our South India backpacking travel routes here.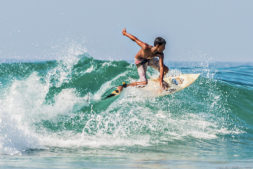 Kovalam Beach, Kerala (India)
MOUNTAINS, FORESTS AND NATIONAL PARKS
Thailand has some beautiful tropical forests teeming with wildlife and greenery. Their forest tourism industry is extremely well developed in order for you to experience its natural bounty.
India's forests are also beautiful, ranging from the evergreen to the deciduous to the tropical. Areas such as Coorg or the Andamans are lush and blooming with life all year round. Further, India is home to plenty of National Parks with stunning scenery. Depending on the time of year, you may even be lucky enough to spot some tigers! For more information about National Parks in India, visit our blog!
Mountain – wise, both Thailand and India have some great hill-stations. India however, has the backing might of the famous Himalayas, as well as Rajasthan's endless deserts.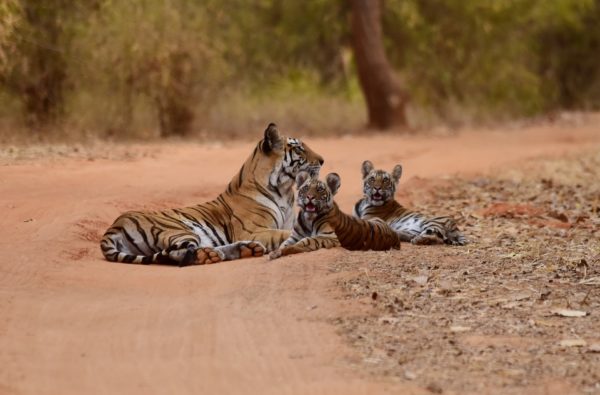 Tigress with cute cubs (Photo Credit – Syna Tiger Resort)
Value for money
India is, by quite some margin, cheaper than Thailand in every aspect – except from alcohol. Depending on the kind of trip you are looking for, this fact alone may sway your decision. Local activities, food, travel and accommodation are all significantly cheaper in India. Hostels in India average around 5-8 USD a night per room. Hostels in Thai cities such as Phuket or Bangkok will not be as cheap.
Street food in Thailand is mind-blowing, despite lacking in vegetarian options. On the other end of the spectrum, Thailand's luxury comes in many affordable categories, thanks to their strong tourism infrastructure. India is certainly slowly striking out in the luxurious aspect, also.
Get a better understanding of the cost of travel in India, click here.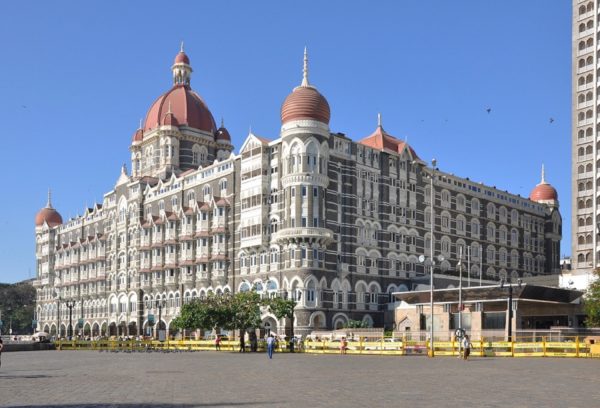 Hotel Taj Mahal Palace, Mumbai (Photo Credit – Sushma Ghadge)
India is not nearly as touristy as Thailand, especially if you go off the beaten track. Thailand can be filled with tourists and it is near impossible to find a place untouched by the ravenous tourism industry. The upside, of course, is fantastic service, safety and high standards in all hotels, no matter how small.
The beauty of India's less-travelled destinations, however, is unbeatable. If you visit the Northeast or the southern part of Tamil Nadu, you can go days or even weeks without meeting any non-locals. If you're worried that this means a poorer quality of stay or transport, that is what we are here for! Contact us with any queries you have.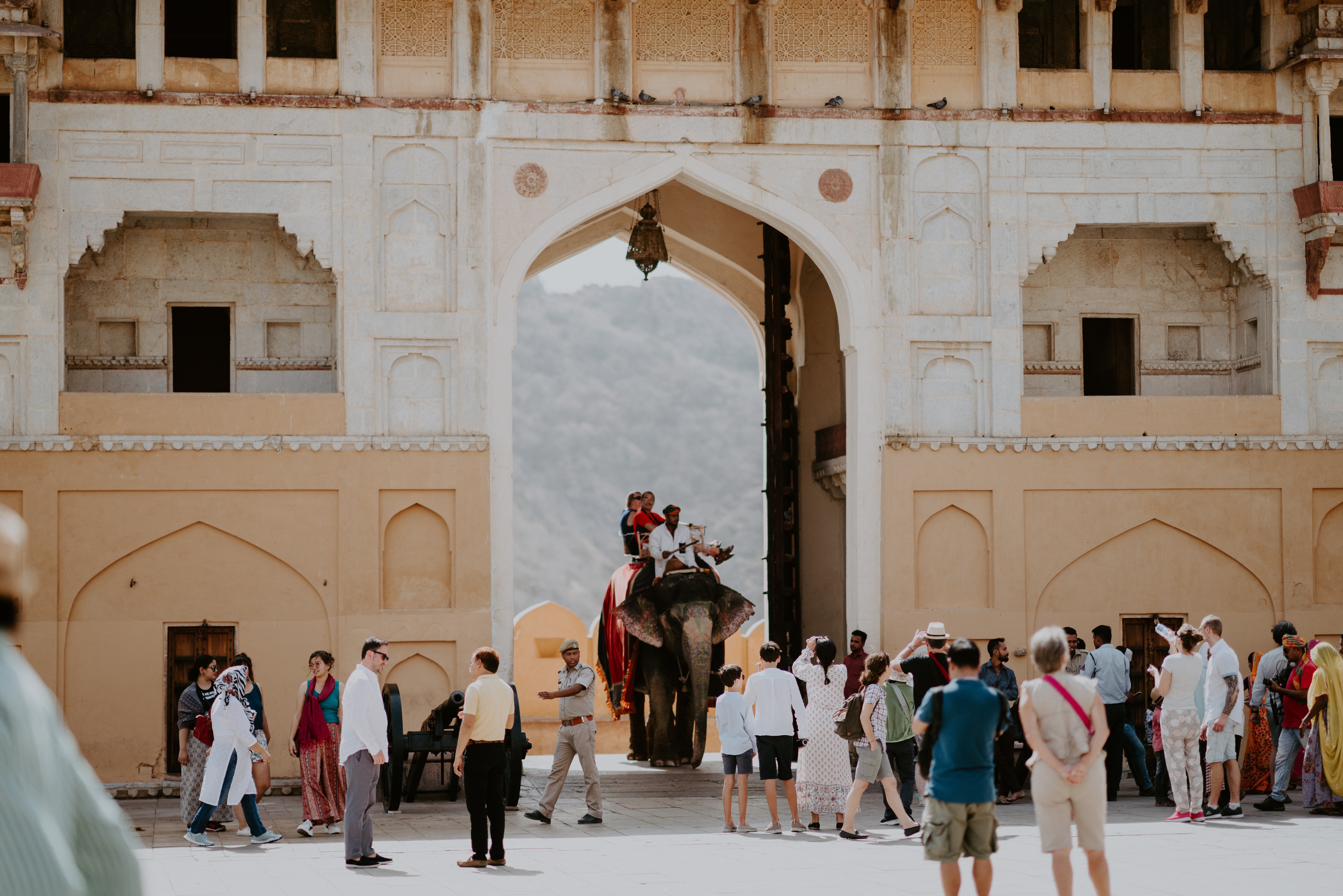 Tourist in Rajasthan
Compared to India, Thailand is much easier to travel independently. In terms of safety, it does have a reputation of being relatively safer than India. You can backpack through Thailand more relaxed and make plans as you go. India, on the other hand, can be more difficult to navigate, though the rewards are definitely richer. With us there to help you, you have no reason to worry about tickets, bookings or tips. There's nothing to lose!
Train from Mumbai to Kerala (Photo Credit – Antriksh Kumar)
Thailand or India?
Both India and Thailand have their own advantages and disadvantages to travel to. We hope that this article has helped you gain some more insight into what will fit your preferences best. Alternatively, feel free to contact us for any more information, or for any help planning your dream trip to India. If Thailand tickles your fancy more so, check out our sister website, asiasomeday.com.
helping you travel your way
Everything you need to know about India is here We have tried writing about everything you may need help with for your trip to India, If you need help in planning a trip to India Get in touch with us to to plan your trip of a life time.