Impressions of Kochi
Kochi (Cochin) resembles the city of Pondicherry in more ways than one; it's a town by the sea which is historically very interesting and a place where you will feel emerged in India's colonial past yet feels present in its contemporary casual culture.
More Posts from Fabia from their Kerala trip:
On the way to Munnar
Thekkady @ Indhirivam
These are a series of humorous blog posts by Fabia about her recent travels with her mum (Soraya) to Kerala. Fabia and Soraya also run the most wonderful AirBnb in Bombay.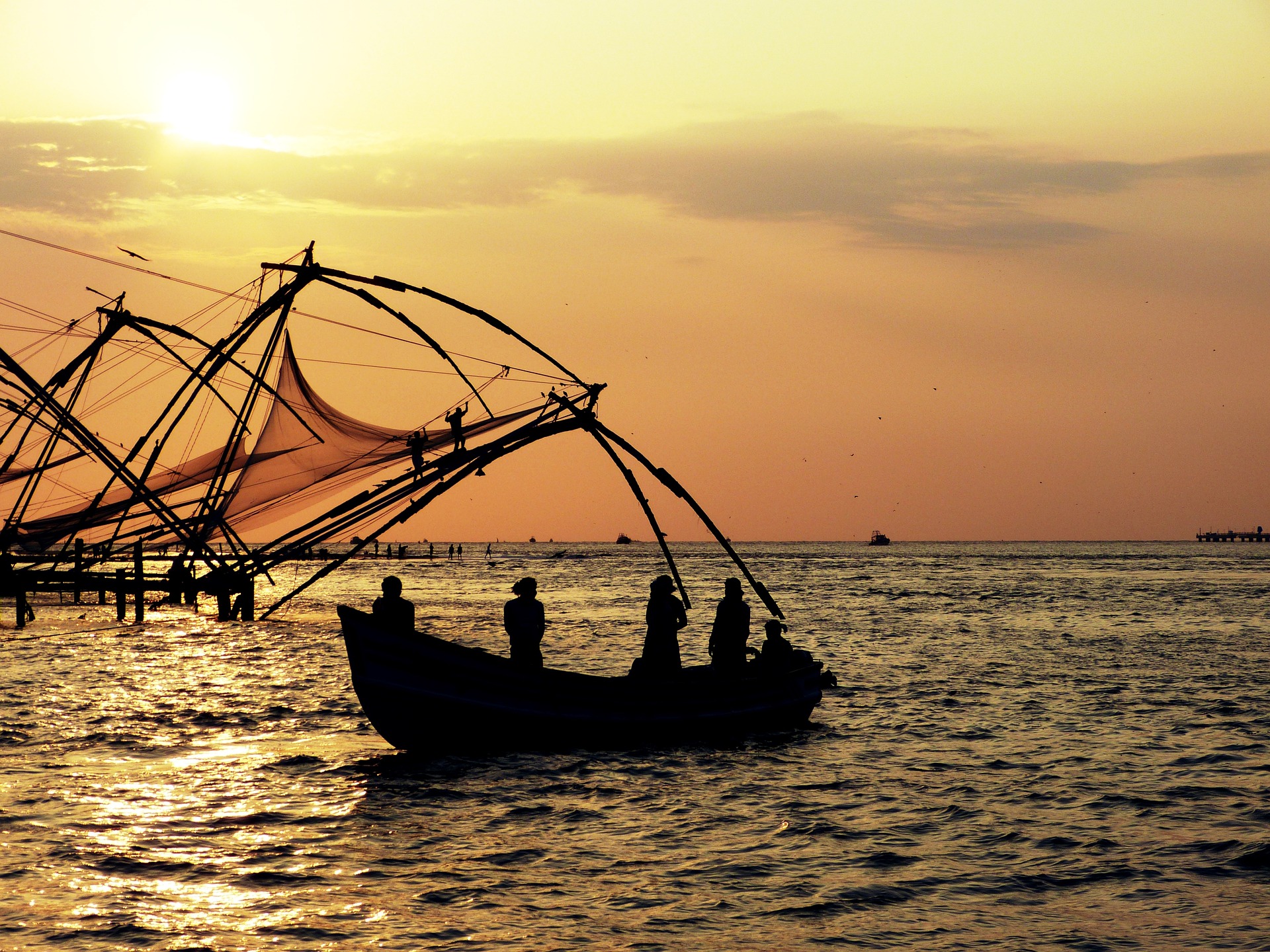 Fishermen using the Chinese fishing nets in Kochi
Our trip
We hopped on a train to Kochi at mid-day, and by late evening we were already browsing the lanes of this small yet charming city. Tourists from everywhere in the world strolling around, wearing baggy Aladdin pants and kolhapuris, escaping the winters of their own countries. Solo travellers make conversation at Tibetan cafés whilst Malayali couples cuddle along the Mahatma Gandhi beach.
The Chinese fishing nets are incredible inventions; and are where the city gets its name, Kochi translates as like-China. Not only does the town have an East Asian influence, it is also an amalgamation of European art and architecture due to the struggle between the Dutch, Portuguese, and the British to have possession of the land. Arabian traders were also frequent visitors to the shores of Kochi, to trade Kerala's well-known spices like cardamom, cloves, and cinnamon.
One can quickly notice the variety of religious communities which inhabited this region and still do, after visiting the elaborate churches, the old synagogue in the Jew town area, observing the auto rickshaws covered in stickers of Mecca and Medina, and the intricate carvings of the Jain temple.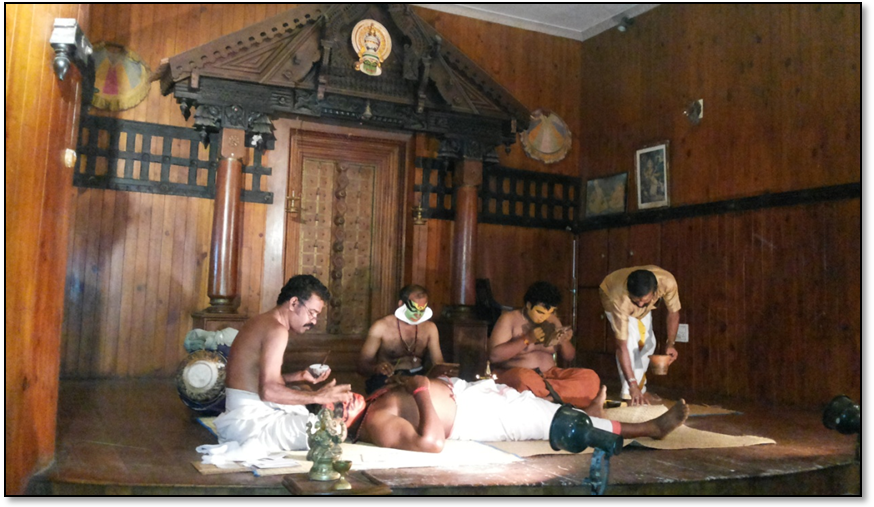 Before the Kathakali show, you can watch how the makeup is done on the performers
Advice and tips for Kochi
If I was to share any advice for Kochi, it would be:
You will have to do a lot of mosquito murdering here. Please carry mosquito repellant unless you want to be eaten alive!
Ask at your hotel/homestay how much a tuk-tuk or rickshaw would cost to where you want to go before setting off so that you know how much you should be paying as they don't run by meter
Don't try to save money on food here, eat at well-known places because you get your money's worth. Oceanos' Syrian Christian fish curry is really authentic
The afternoons are very hot, it would be a good idea to do all your exploring in the mornings. In the evenings carry a sun umbrella
Get tickets to the Kathakali dance at the Kochi Kathakali centre one evening
This is the kind of town where you are likely to be so at ease that you will not be wary of your belongings. Don't carry any extra bags if you are the forgetful kind, like me!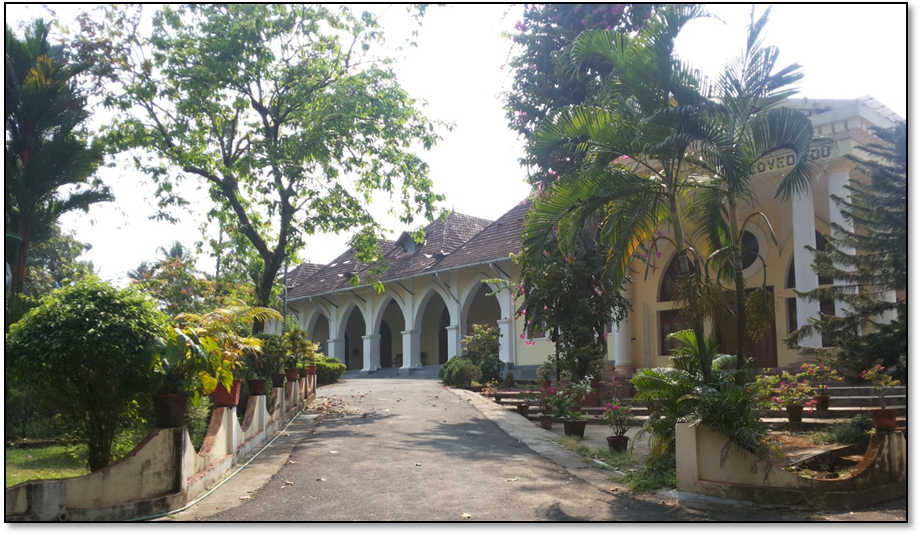 The Bishop's house in Kochi
helping you travel your way
Everything you need to know about India is here We have tried writing about everything you may need help with for your trip to India, If you need help in planning a trip to India Get in touch with us to to plan your trip of a life time.