Is India a child-friendly destination?
If we were to be honest, India would not be the first destination to come to mind when travelling with a child. Nevertheless, it could be an enriching experience for young travellers. Even though travel times in cars or trains are long and uncomfortable, food might be too spicy and there aren't many child-centered activities, there are great options for family holidays in India. Safaris in national parks, overnight-experiences in the desert with camel rides, exploring ancient forts and even hot air balloon flights are some things a family can do.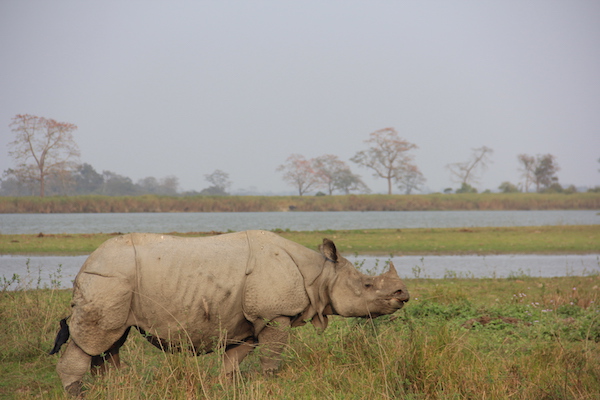 Safaris are great fun for children. The face of a child's excitement around animals always brings a smile
What do you need to know for your family holidays in India?
India with kids: Indians love children and especially children from abroad. They receive a lot of attention – sometimes a little bit too much. But a firm but polite NO is enough to keep shy kids out of reach. However, the attention is mostly harmless, just a simple appreciation for the different looks and cuteness of foreign children.
We often recommend small-personalised hotels and homestays that are spacious and enjoyable for children and recommend pre-booking activities for your family. Very rarely hotels in India don't allow children but babysitting or day care facilities are uncommon. Most hotels allow young children to stay for free in the same room but charge for an additional mattress.
Food can be very spicy in India, more in the North than the South. But all tourist destinations have western style restaurants or at least different food options. You can always get fries but also fresh fruits, sandwiches and simple bread. If you decide to travel overnight on a train, pack some snacks beforehand, as we don't advise eating food on board.
The roads in India aren't the best and distances between cities are long. Therefore, keep travel sickness issues in mind and plan some games kids can play on long car journeys.
India has many facets and one of them often overwhelms children: the poverty and harsh living conditions. We believe that if explained in a responsible and educating way kids can learn a lot from those experiences. Having that experience can shape their sense for compassion and empathy. Reality Tours & Travel offer socially responsible and educating slum tours in Delhi and Mumbai and invest 80% of their profits in social activities in the slum community.
For many of our guests that have done family holidays in India have each had a moving and memorable experience. At times tiring, but very rewarding. Well-travelled families find India a lot easier than others.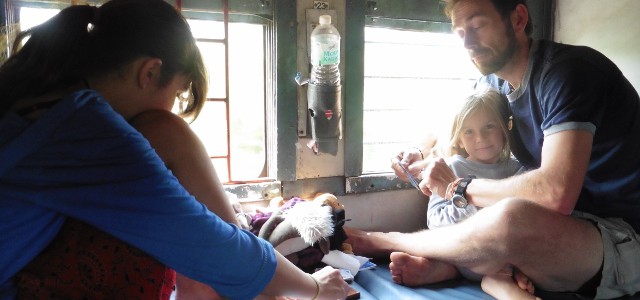 Train travels in India with kids are an adventurous experience
What are the best destinations for family holidays in India?
North India and Rajasthan
North India and Rajasthan in particular offer a lot of activities that are great fun for children. Yet one has to remember that distances between destinations can be quite large. Multiple drives of over five hours long or train journeys equally long (sometimes overnight) have to be included to explore the region. We think it is good fun to travel in overnight trains with tier beds (air-conditioned) with kids as there are also many Indian families on board and the risk of getting travel sickness is smaller. Ultimately, however, it also depends on your travel preferences and how you enjoy travelling as a family.
Families will enjoy the sheer beauty of the monuments in North India: the gorgeous unique Taj Mahal, the massive Amer Fort in Jaipur or Mehrangarh Fort in Jodhpur, the old fort town of Jaisalmer and the lake palace of Udaipur. All sights come with interesting stories of big battles, heroes and princesses – we are positive your kids won't get bored. On the contrary!
Rajasthan also offers great child-friendly activities for your family holidays like hot air balloon flights in Jaipur and Pushkar, camel safaris and desert tent stays in Jaisalmer, bicycle tours or horse riding in Udaipur, tiger safaris (with good not uncommon sights of tigers) in Ranthambore, zip-lining from the fort in Jodhpur and cooking classes.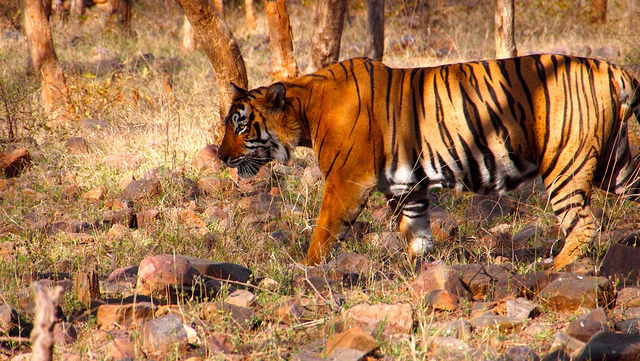 Kids will love to see Bengal tigers on safari tours
The Himalayas
In the foothills of the Himalayas children have to be slightly older to enjoy the mountains fully. Activities like zip-lining, white water rafting or bungee jumping are extremely fun if they can do them. Hiking is always a good alternative and there's always the excitement of great views of snow-peaked mountains. One of the amazing places in India to visit with kids. But travelling from A to B can be very long and exhausting and accommodations are often simpler than south of Delhi.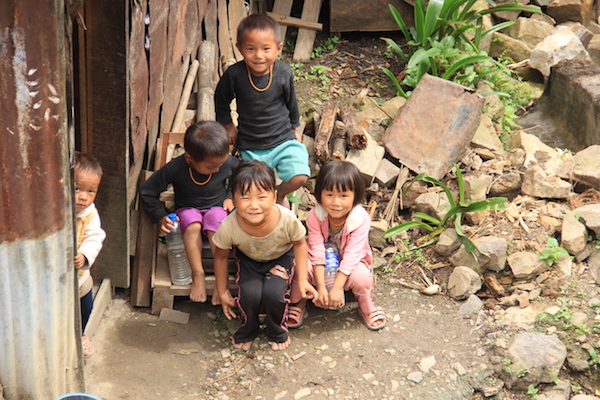 India's also a great place to make friends with other children!
Goa
The beaches of Goa are warm even in the winter months and safe for swimming, with a wide availability of western food and fun beach activities. Goa is definitely a great destination for your family holiday in India. There aren't any big cities and mad traffic so your kids can take a break from the overwhelming intensity of travelling in India. There are also fun activities like hiking, spice farm visits or dolphin-spotting boat rides. Water sports like kayaking or paddle boarding are also widely offered.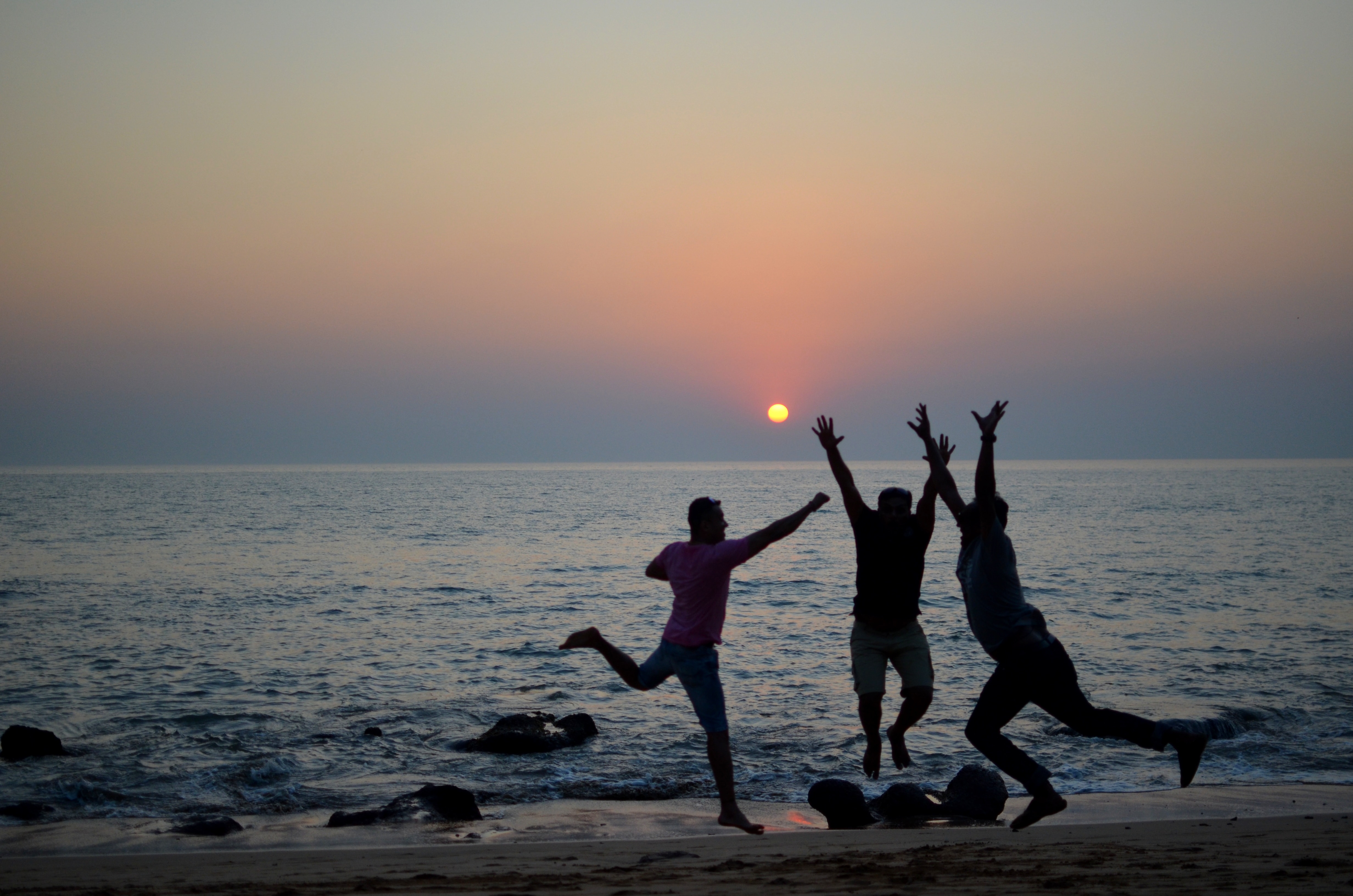 Try out water sports in Goa – fun for all the family!
Kerala
Kerala is another very interesting destination for family holidays to India. Apart from the countless activities and beauty, the driving distance between places is much shorter, all around 2-5 hours long. By the backwaters you can stay at homestays and explore the fascinating landscape with boat rides or kayaking. Stay one night on a houseboat – a fun experience for kids of any age. In Munnar and Thekkady, you can hike in national parks and explore tea and spice plantations. At the beaches of Marari, Varkala and Kovalam, kids can enjoy the sea or the pools at more expensive resorts. But be aware that the current in Kerala is all year around very strong and not suitable for small kids.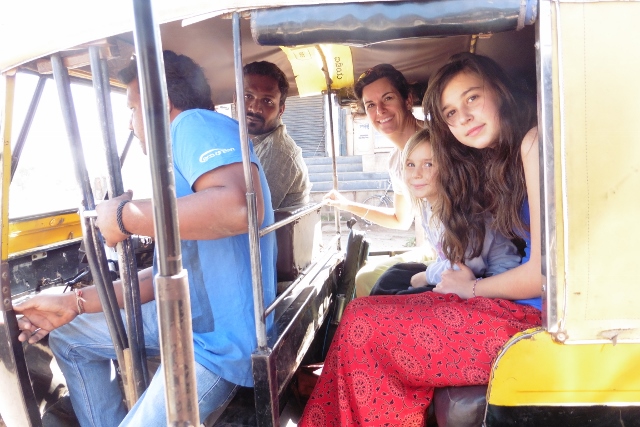 Rickshaw rides are good fun for kids
We've planned family holidays to India with children and we know that above all else is safety. We know how to keep both their safety and their entertainment at the forefront of our itineraries. Through a couple of emails, we'll figure out what sights and travel plans best suit your individual family. This is so you can have the holiday of your dreams, stress-free, with those you love. Plan your holidays in India with us and get everyone excited for a new adventure.
helping you travel your way
Everything you need to know about India is here We have tried writing about everything you may need help with for your trip to India, If you need help in planning a trip to India Get in touch with us to to plan your trip of a life time.