Things To Do In Kerala 
Looking to plan a relaxing yet adventurous holiday? Kerala is just the place you're looking for. From spending time amidst tea plantations and lush green landscapes, to enjoying spice trails and hikes and how can we forget the relaxing by the serene backwaters and beaches. This "God's own country" has so much to offer. Here are the best Things to do in Kerala.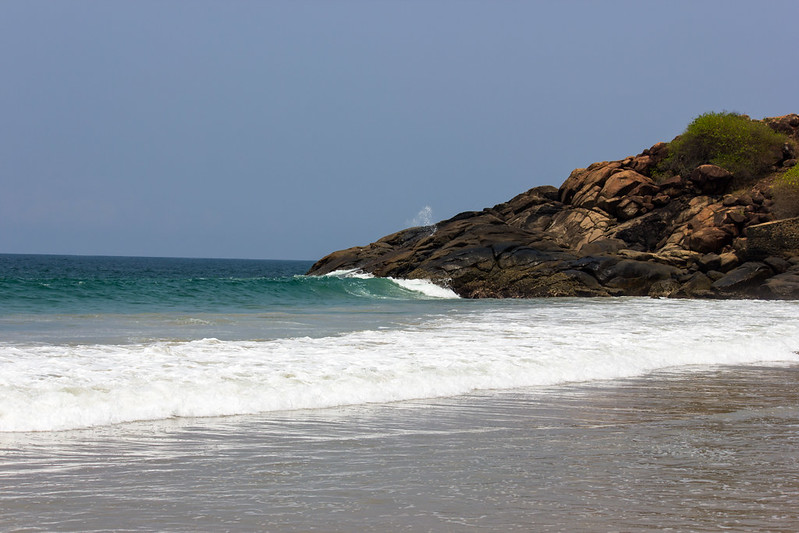 Kovalam beach (Credit_Silver Blu3)
Explore Fort Cochin
Walking around Fort Cochin you get a glimpse into the life of the locals here. This town is a complete architectural delight with influences of the British, Dutch and the Portuguese. Don't miss witnessing the working of the fishermen on the coastline using their Chinese Fishing Net, a unique technique left behind by the Chinese while they were here. Have an early start to your day and wake up as the city wakes up, you will have no regrets!
Chinese Fishing Nets- (Photo Credit Gaurav Kumar)
Pamper Yourself With An Ayurvedic Massage
It goes without saying that Kerala has some of the best Ayurvedic massages. Not only is this relaxing but these massages have healing properties, balancing the body and mind. Kovalam, Trivandrum and Kumarakom are the best regions to get one. If possible try to go for one during the monsoon season (June to September) not only will it be cost effective at that time, it will be the perfect weather for Ayurvedic massages. Make sure you don't leave Kerala without pampering yourself!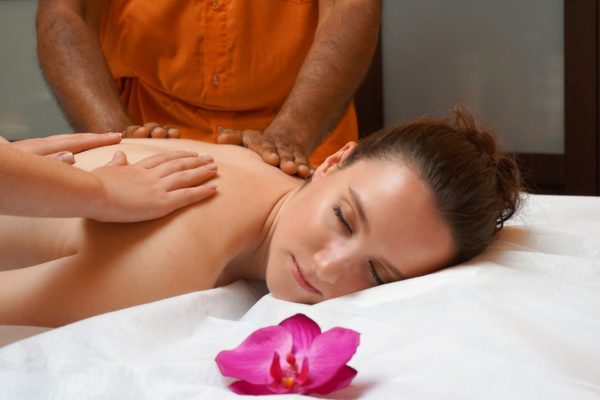 Ayurveda and yoga in Kerala- (Photo Credit Gundula Vogel )
Snake Boat Races
In case you are visiting Kerala in the months of July, August or September consider yourself very lucky, as you will get to experience the Snake Boat Race that takes place during Onam, along the backwaters of Kerala. Don't panic, this race has nothing to do with snakes, it's only the shape of the boat that appears to be like one gigantic snake.
Every village has its own colourful boat which they take pride in, that races along the backwaters with about 20 -25 men rolling the boat in union. The exact date for this would vary depending on the phase of the moon. So bid your goodbyes to the conventional F1 races, marathons and be ready to witness a rather amusing race filled with enthusiasm.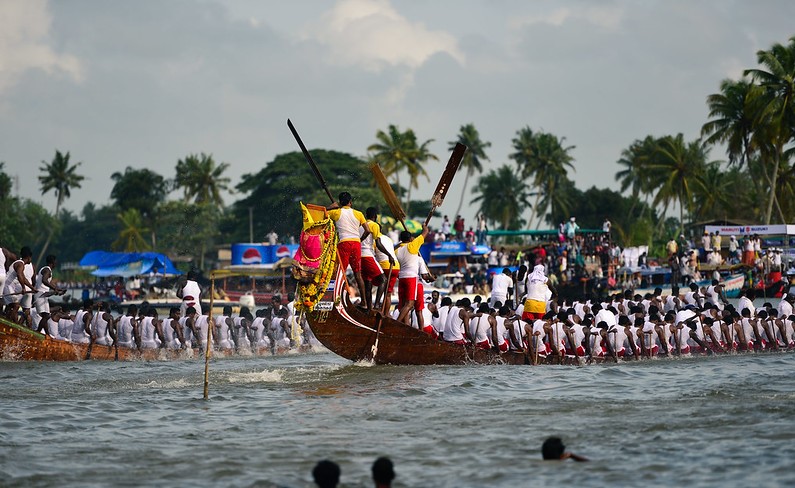 Snake Boat race (Credit_Ronald Tagra)
Go Hiking In Munnar
Nature enthusiast or not, the minute you start exploring the region of Munnar,hiking up the mountains is simply irresistible. There are also tons of spice trails in this region. Don't miss the hiking/trekking experience here, as on the way up you even get to spot a few varied species of birds as well.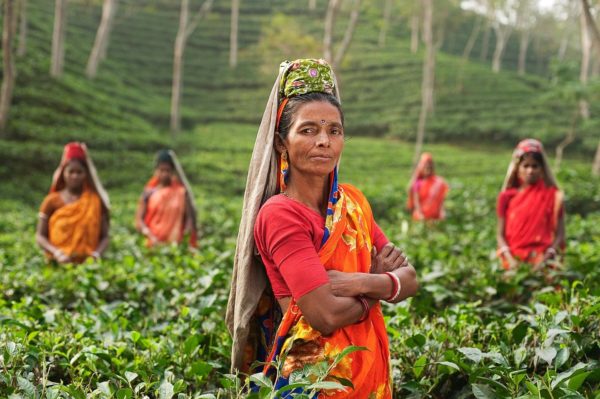 Tea plantation
Cooking Classes – An authentic cultural experience
FOOD! One of the prime highlights of travelling, and you cannot possibly deny that. So while you are at it, you can also try your hand at learning how to cook some of the delicacies of Kerala. Get an insight of what goes on behind the scenes to prepare those mouthwatering, south-indian delicacies like the various curries and fish fry. Cochin has some of the best cooking classes in the region of Kerala.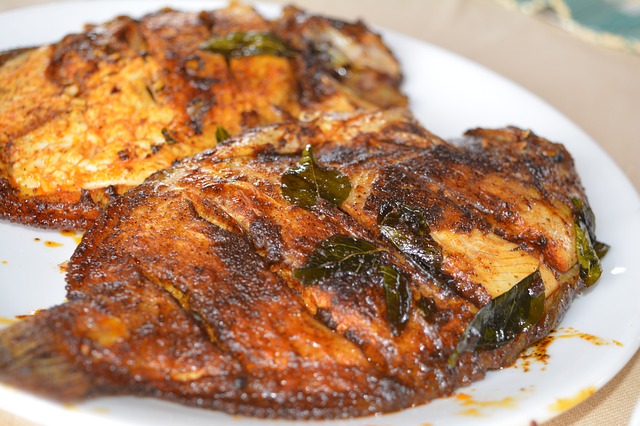 Delicious Fish fry.
A Day At The Backwaters
Known for the gorgeous backwaters, you could either spend a night on the houseboat OR you can spend a nice lazy afternoon sailing along the serene backwaters in sheer peace and tranquil. Simply bask amidst nature while sipping on fresh coconut water, reading your favourite novel or spending time with your loved one. Make sure indulging in this experience is on the top of your bucket list of things to do in Kerala.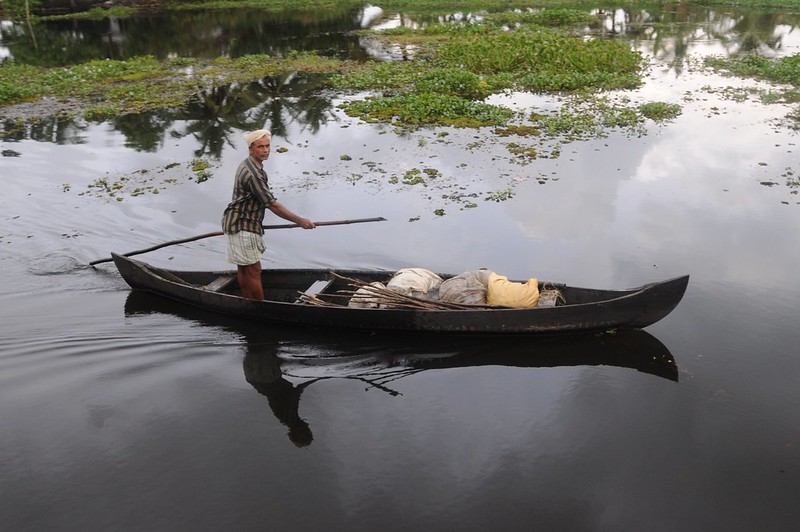 Backwater (Credit_Nomad Tales)
Visit An Artisan Village
For all the art lovers you cannot miss the opportunity to visit the art village of Kerala – Iringal Crafts Village. Iringal is an hour away from Kozhikode. This village has history which will take you back in time and leave you awestruck with the skills of the craftsmen here. The craftsmen only resort to the use of local products found in abundance. These include products like coir, banana fiber, bamboo to make their articles. You can choose to patronize their products or join them for a fun workshop and make your own souvenir to take back.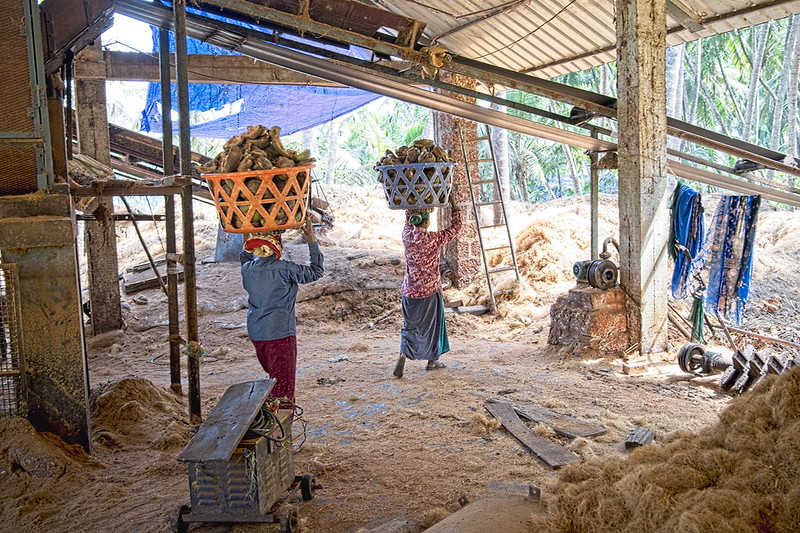 Bringing in the husks COIR FACTORY (Credit_Brian Scott)
Witness the Classical Dance Form of Kathakali
Kathakali is not just a dance form but a narrative of history and culture, as the dancers here not only dance but enact famous stories from the Indian epics. There is so much to look at from their expressions, to the elaborate costumes, to the intricate face paintings and heavy ornaments.You will not be able to take your eyes off the stage even for a minute. These performances take place in Cochin, Trivandrum and Thekkady.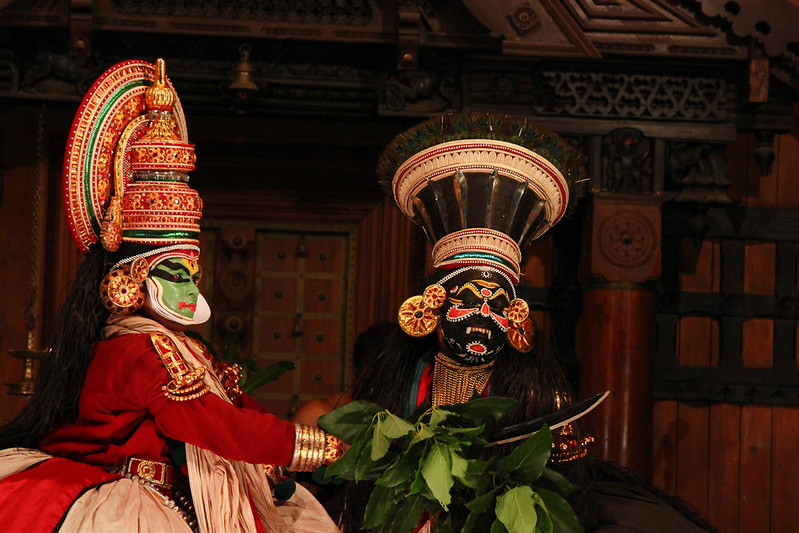 The eternal battle between good and evil (Credit_Elroy Serrao)
Bamboo Rafting In Periyar National Park
If you are looking for more than just the mainstream jeep safaris, try something unique. Make sure you take part in the bamboo rafting activity at the Periyar National Park. This activity would take up almost half your day but will be worth it. For all the adrenaline junkies, besides this, there are also a couple of exciting treks.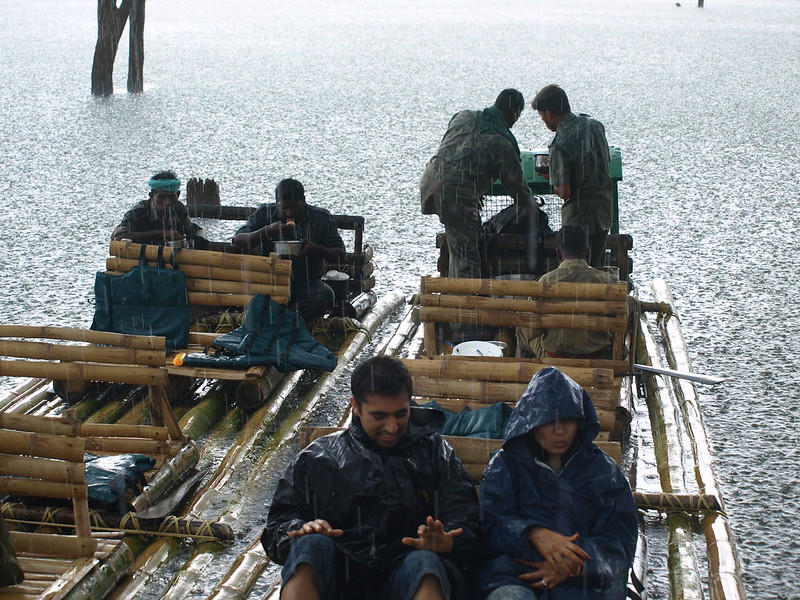 Bamboo Rafting in Periyar national park (Credit_jynxzero)
Sweet Indulgence – Howdy Toddy!
A trip is never fully completed without enjoying the local alcohol of that region – Toddy. This is a sweet fermented coconut liquor that tastes best with fried fish and drinking it from a mud or earthen cup. There are multiple names used by locals for this beverage – Palm Wine, Palm Toddy and Kallu. A quick tip : Go slow and steady to ensure that you complete the rest of your tour day.
Here are a few Tips to make sure your travels to Kerala goes smoothly:
A good 2 weeks is enough to experience this region. If you prefer travelling at a slower pace, then 3 weeks is the ideal amount of time you'd need.
Confused as to when you should visit Kerala? Head to our blog on the best time to visit Kerala, a guide to help plan your trip.
Here are some tour ideas for inspiration to plan your South India get away.
With the never ending list of exciting things to do in Kerala and its neighboring states, planning your trip can be overwhelming. If you're looking to avoid the hassle of planning the perfect itinerary, simply get in touch with us. We'll help you plan the ideal holiday while catering to all your needs and interests. Whether its time constraints or budget restrictions, leave it to us and just hit that Plan Your Trip button.
helping you travel your way
Everything you need to know about India is here We have tried writing about everything you may need help with for your trip to India, If you need help in planning a trip to India Get in touch with us to to plan your trip of a life time.