Top 10 Weekend Getaways from Delhi
As most states have opened borders for domestic tourism, the capital has witnessed a rise in interstate travel. Conveniently set at the centre of major tourist spots, unwind at some of the best weekend getaways from Delhi. If you're looking for the ideal escape, look no further! From lively, tourist hotspots to peaceful, offbeat destinations, you'll find it all.
North India has a plethora of places for all kinds of travelers, be it thrill-seekers, peace lovers or even wildlife enthusiasts, and the National capital lies in the middle of it all. Travel through the mountains, treat your taste buds to a variety of different cuisines, and witness the scenic beauty as you embark on a road trip from Delhi. Here's a list of recommendations of the top 10 weekend getaways from Delhi, curated especially for you. Get in touch with us and Plan Your Trip now to avail some exciting offers!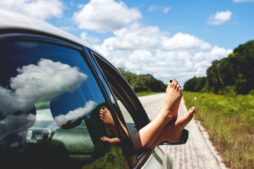 Get on an early start to make the most of your road trip and to avoid the usual traffic : Credit – Erik Odiin; Unsplash.com
Amritsar
Amritsar is set in the heart of Punjab, adorned with the beloved Golden temple that attracts tourists from across the world. Other popular attractions include the Wagah border and the ceremony of "lowering the flags" and the Jallianwala Bagh. The delicious street food, the shopping, the vibrant culture and old school charm, truly makes this a great weekend getaway from Delhi, and it's fast paced life. If you intend on staying for longer than the weekend, here's a list of things to do in Amritsar. The scenic road trip of 6-8 hours, depending on the time of departure, and the hospitality of the locals, all add to the charm of this beautiful city.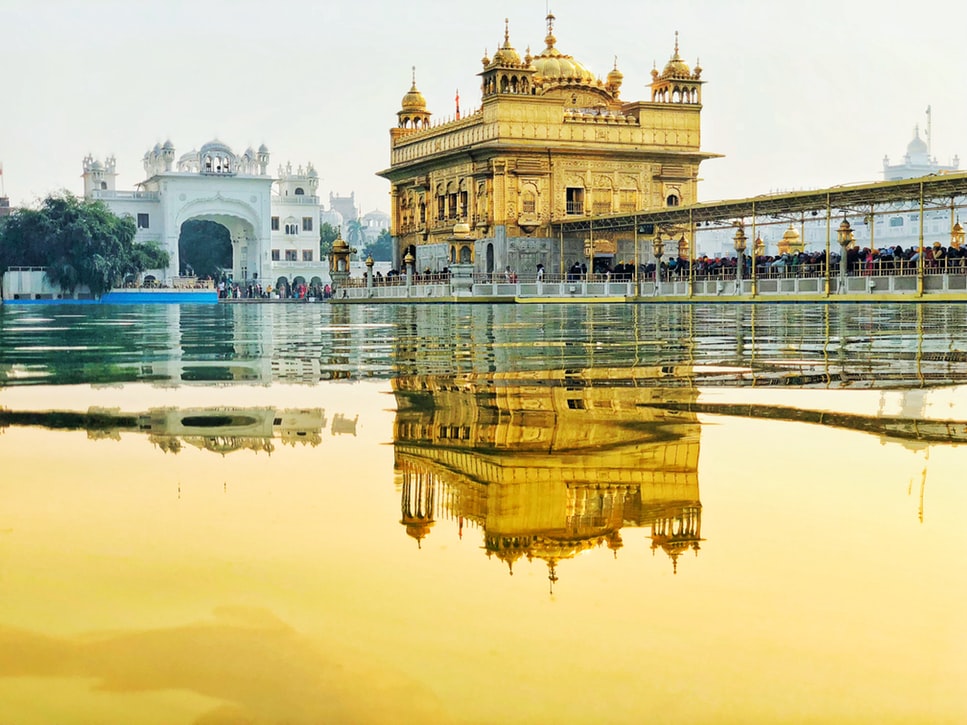 The Golden Temple – A sheer gem in the city of Amritsar that draws travelers from across the globe.
Mandawa
Once a prosperous place and home to affluent merchants in the 18th century, this fort town is now home to the most decorated, beautiful havelis. It's just a 270 km road trip from Delhi and a beautiful place to visit. Many of the Haveli's have been used for shooting scenes of Bollywood films. Despite being a small town, Mandawa is more than just Havelis and architectural treats. You can indulge in several other activities such as camel rides, tea amidst the sand dunes, heritage walks, and temple tours.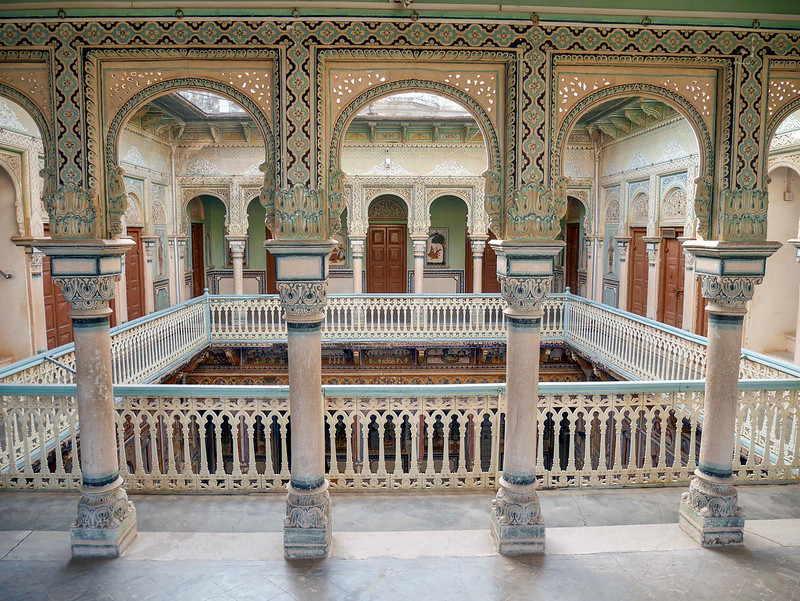 One of the many stunning Havelis in Mandawa : Credit – Flickr-FLASHPACKER_TRAVEL_GUIDE
Kasauli
Once a British cantonment town, Kasauli is now a quaint hill station, especially popular for those seeking to escape the city life. The road trip from Delhi is approximately 6-8 hours. This picturesque town is nestled among the Shivalik range, surrounded by lush green landscapes. Whether you're looking to go trekking or simply seek a peaceful escape, Kasuali makes for a great getaway. The food joints are tempting, with Tibetan specialties and late night pubs. Accommodation varies from backpacker stays to luxury resorts that retain the old school charm of the town. The climate here is consistently cool in case you're looking to beat the Delhi heat.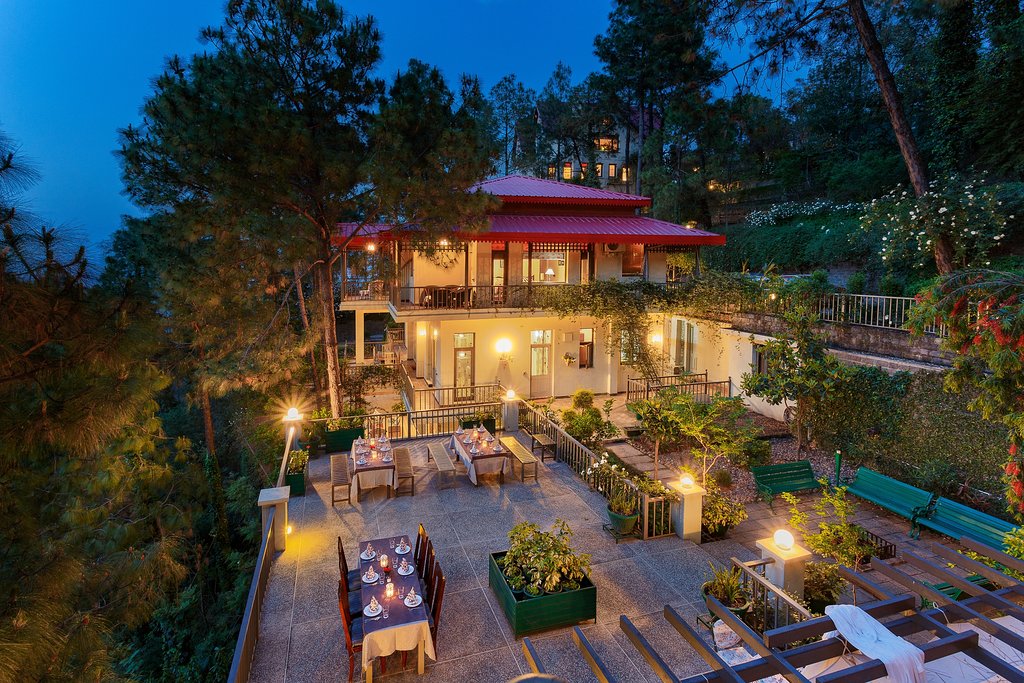 A luxurious weekend getaway from Delhi: credit – 7 pines
Neemrana
Almost a 2-3 hour drive from the city center, this ancient historical town in Alwar, Rajasthan, makes for a great weekend getaway from Delhi. With alluring sites, a fort that stands still strong from the sixteen century, and some beautiful properties to stay in, you're sure to be captivated by the aura of this small town. Riding in a vintage car or indulging in adventure activities like flying fox and zip-lining allows you to experience this majestic town in all its glory.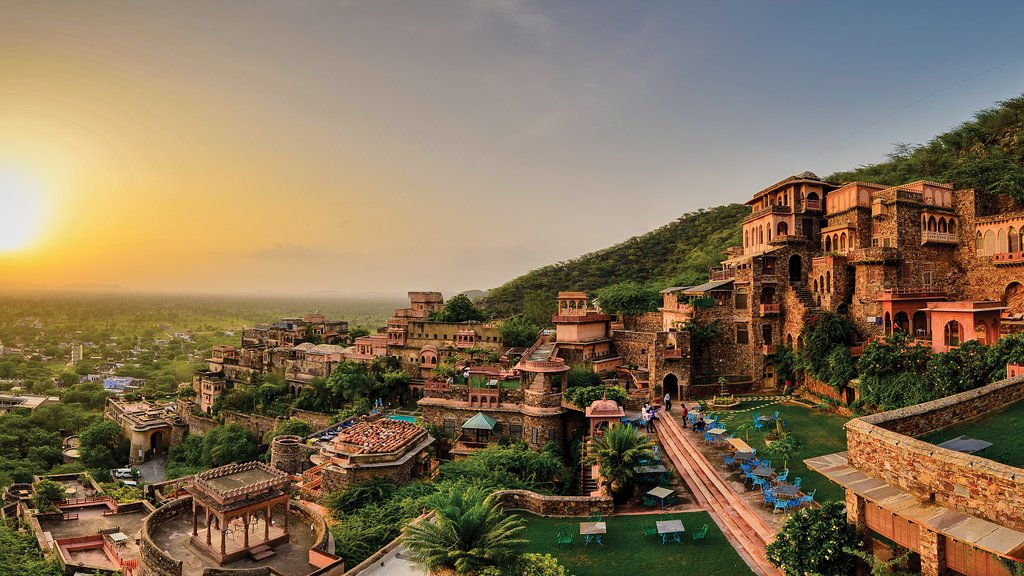 sunset-view-from-neemrana : Credit – Tripadvisor
Rishikesh
This holy city, also referred to as the Yoga Capital of the world attracts a large number of tourists, local and international alike. With lush green mountains, Rishikesh is also the soulful city through which the Rive Ganga flows. Besides attracting a large number of pilgrims, Rishikesh is widely popular for among the thrill seekers. From trekking and camping to river rafting the Ganga and bungee jumping, you can never run out of things to do here. Whether you're looking for a peaceful weekend getaway from Delhi or seeking some adventure, Rishikesh is just the place to visit. Dotted with numerous restaurants & shacks, that provide cuisines from across the world and accommodation ranging from backpacker hostels to luxury retreats, Rishikesh has it all.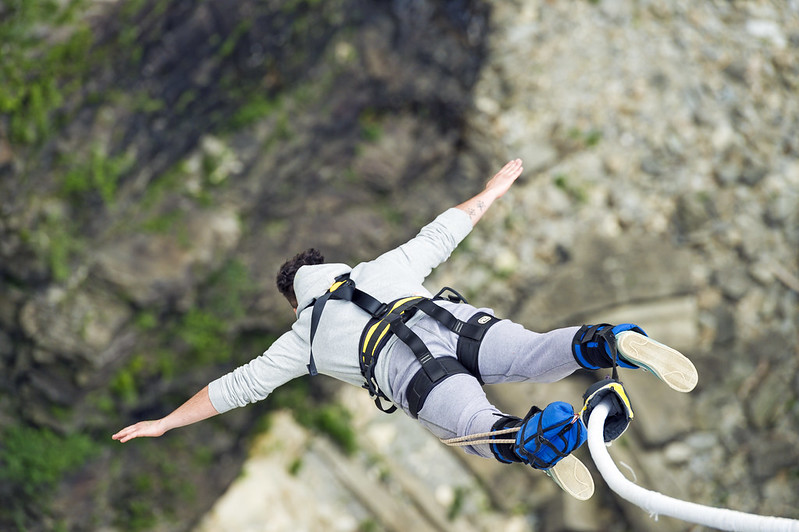 Rishikesh is considered the highest bungee jumping point in India, with a height of 83 metres
Agra
This city needs no introduction, home to one of the seven wonders, the magnificent Taj Mahal. Agra is also famous for its delicious delicacies. It is just a just a short road trip from Delhi and is the second most populous city of Uttar Pradesh. Once the capital of the Mughal empire, it has several beautiful, historical monuments to visit. Get in touch with us, to be assisted by the best guides in town.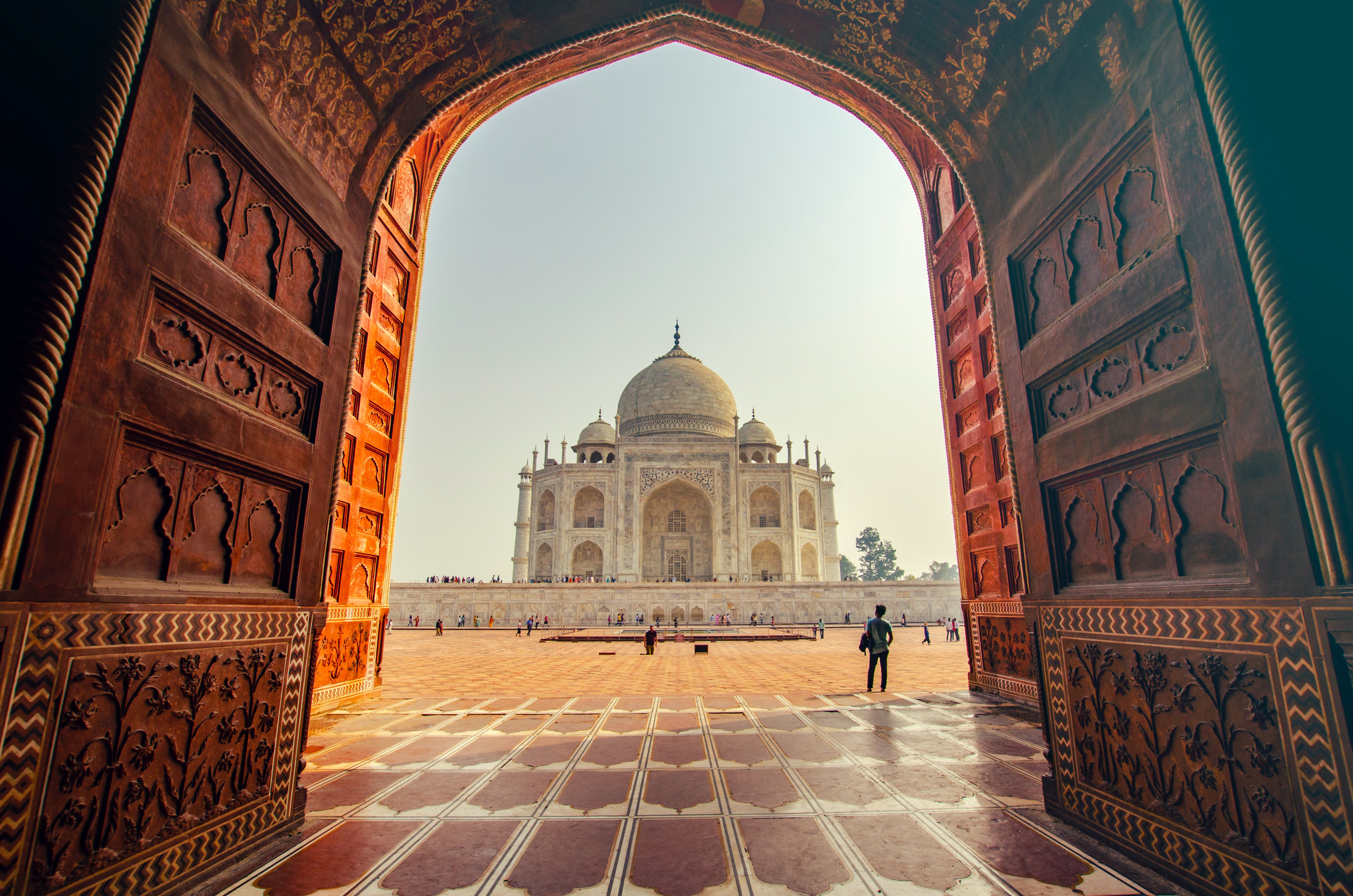 Taj Mahal in Agra, one of the seven wonders of the world
Shimla
The drive to Shimla, from Delhi, takes 6 to 7 hours and is a picturesque route, one that will want to make you stop every few kilometres to capture the beauty. The view of the snow-capped mountains, floating amidst the clouds, is mesmerizing. This popular hill station needs no introduction. Lush green landscapes, white washed mountains, countless activities to indulge in and places to visit, it truly is The Queen of The Hills. Many of the city homes have still preserved the British architecture, which adds to the charm of this gorgeous hill station. You can visit Shimla all year round, with winters being a bit more harsh. Yet, the climate never fails to please. For a picturesque weekend getaway from Delhi, Shimla is just the place to visit.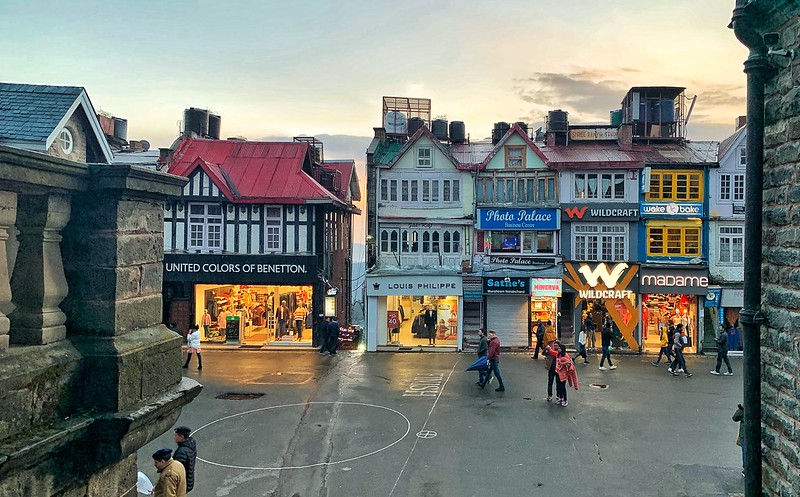 Shops on mall road in Shimla
Pushkar
Pushkar is one of the oldest holy sites for Hindu pilgrims, dotted with temples and the sacred ghats. Ajmer which is just 10 km away, is also a pilgrim site for Muslims. The Puskar Camel fair attracts tourists from all over the world. The vibrant city is set along the shore of the Pushkar lake, and surrounding it is the Aravalli mountain range. Brimming with fascinating sights and exciting activities, there's never a dull moment in this cultural hub. The drive is a 400km road trip from Delhi. You could also make a stop at Jaipur, if you're on a long weekend getaway from Delhi.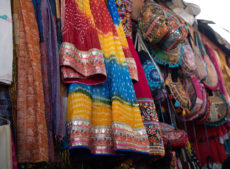 Shopping along the vibrant alleys of Pushkar.
Manali
Manali is hands down one of the most famous hill stations in India. Whether you're looking for some peace amidst the snow clad mountains or seek that adrenaline rush, Manali has it all. Just a 530 km picturesque drive from the city via the scenic Himalayan ranges, Manali is a year round, weekend getaway from Delhi. Adventure sports, local culture, crystal clear waterfalls and the beautiful River Beas flowing through. Manali is that serene escape that looks like a painting come to life. It is also the ideal gateway to several other gems, north of the city. Here are some travel routes through the Himalayas for some inspiration.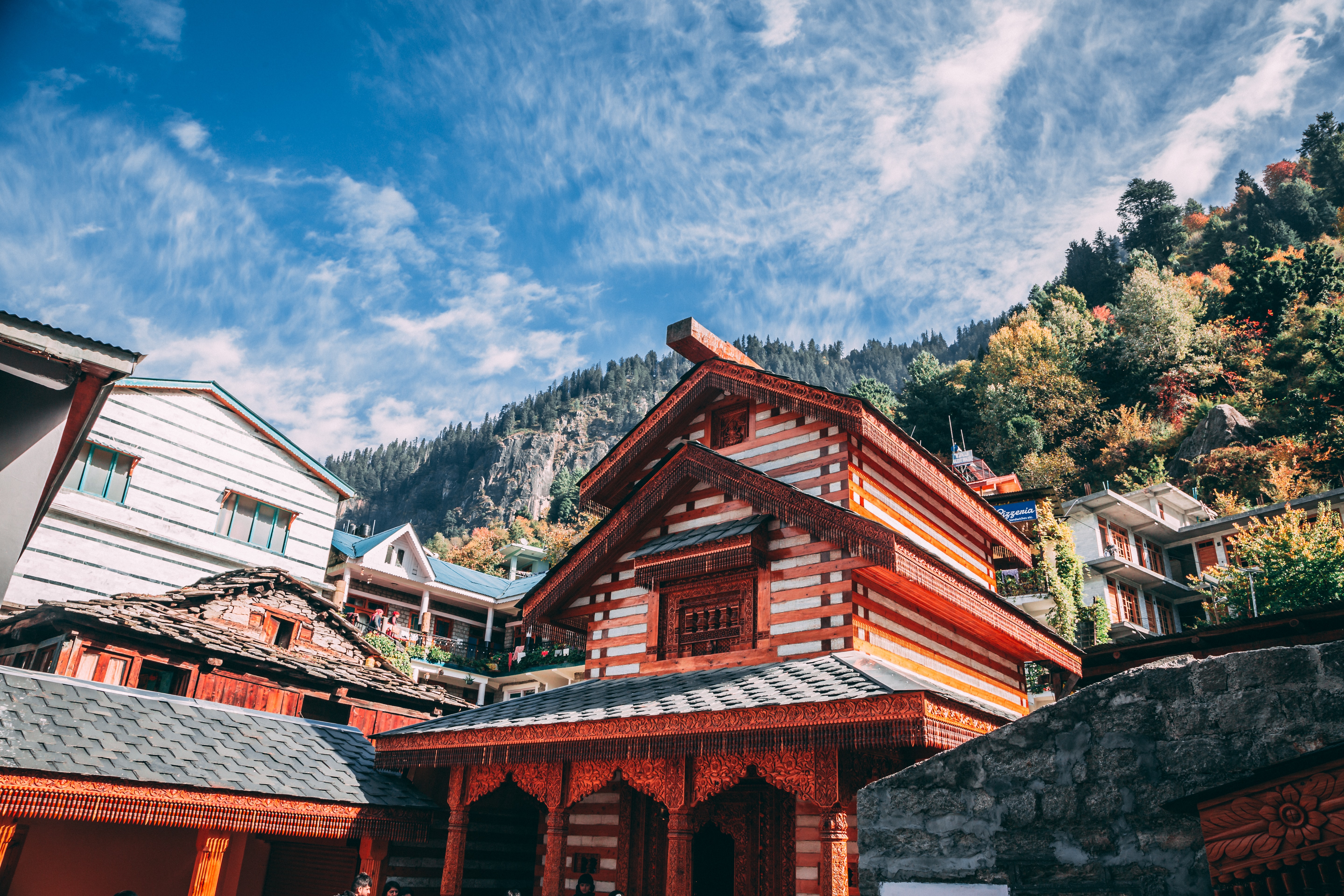 Charming boutique cottages in Manali : Credit – Unplash.com
Jaipur
Known as the pink city of India, Jaipur stands as one of the most colorful cities in India. Given it's close proximity to the capital, Jaipur makes for the ideal weekend getaway from Delhi. The city is rich in culture, brimming with tourist spots and is known for its rich Rajasthani heritage. From relishing the famous Dal Bhaati Choorma, to handloom shopping at one of the many bazaars across the city. Whether you're a history buff or an art enthusiast or a food lover, this city is sure to steal your heart. Along with Delhi and Agra, Jaipur is also part of the the golden triangle of India.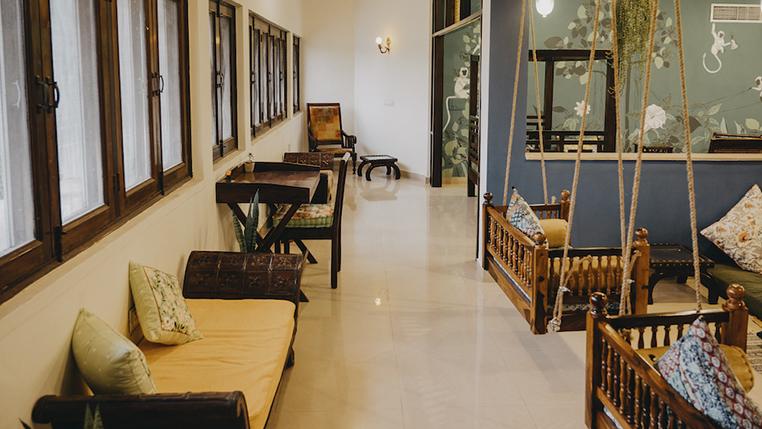 Credit: Horn OK Please, Jaipur
Given how easily accessible these weekend getaways are, head on that road trip now. A quick escape is all you need to recharge and refuel, you deserve it. Get in touch with us to plan your trip, arrange for guides, book your accommodation or activities and transport. Also, feel free to contact us for any further queries or concerns during your trip!
helping you travel your way
Everything you need to know about India is here We have tried writing about everything you may need help with for your trip to India, If you need help in planning a trip to India Get in touch with us to to plan your trip of a life time.