Crossing through the Capital
Mary Tilson is a yoga instructor with a passion for travel. This blog is on her crossing through the capital of India, suggesting the best routes and things to do in Delhi. You can follow her adventures on Instagram at @mctilson.
I'll preface this blogpost by saying that in the last two years that I've spent travelling Southeast Asia and India, I tend to focus my travel plans around the natural beauty each country has to offer. Needless to say, a city like Delhi did not quite meet those standards. Yet I knew my trip to India wouldn't be complete without experiencing the crazy, chaotic city life I had been warned so much about, even if just for a day or two. So here it goes!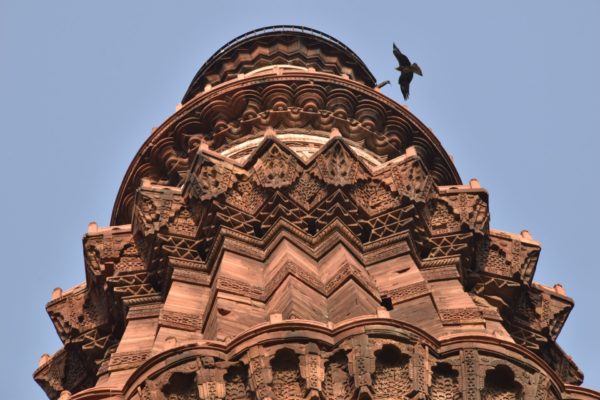 Gazing at the beautiful architecture Delhi has to offer (Photo Credit – Swarnava Chakraborty)
Travelling to Delhi
I firstly departed from Rajasthan to Delhi on an overnight train. My seat in 3AC was very pleasant, to my surprise! Previously I read advice on the blog on how to pick my tickets and it was super useful! I had the whole lower level of seating with a table to layout my computer and work from, and comfortable bed space for the night. I also had the pleasure of being seated across from the sweetest Indian lady who was travelling alone for the first time to visit her daughter at school. She called me over to sit with her and share cookies and even woke me up bright and early for one last chat before we got off the train. I hope all of you get so lucky!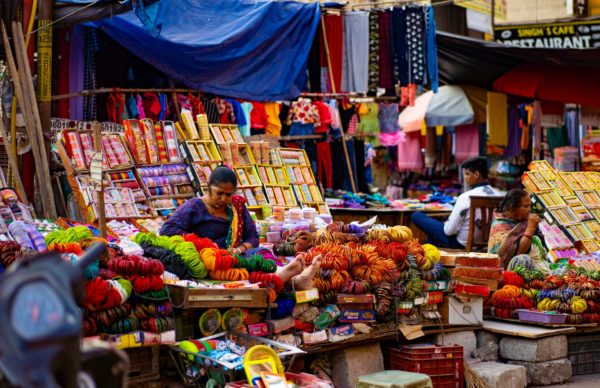 Exciting, Bustling Market Stalls (Photo Credit – Alin Andersen)
Accommodation
My accommodation in Delhi was at Stops Hostel. This is an excellent home base, particularly for solo travellers. I quickly found a nice spot in the cinema/lounge area to roll out my yoga mat and recuperate. There's also a communal kitchen which serves free breakfast and a cosy bar/café style lounge. In the lobby, you'll find bulletins with daily activities – from group sightseeing tours to Indian cooking classes and evening bar crawls.
I decided to spend the afternoon exploring by foot with a new German friend I had met in the lounge. The man at the front desk handed us a map and drew a loop of the best things to do in Delhi. All were within walking distance of the hostel. We made our way from the Red Fort to the Spice Market further visiting Jama Masjid, one of the largest mosques in India. All were accessible and convenient.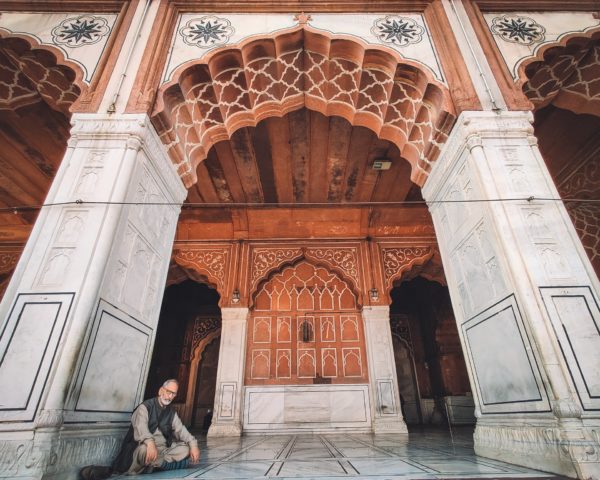 The Jama Masjid is but one of many historical monuments in Delhi for you to see (Photo Credit – Yuvraj Sachdeva)
Things to do in Delhi
As a solo female traveller, I was grateful to have company with me from the hostel. There were some city blocks where I was the only woman in sight. Furthermore, many streets are over-crowded. Be prepared to be hassled by eager vendors and cyclists ready to pull you down the street. If you remain open-minded and breathe through the chaos, the streets of India are a pretty amazing experience. It is full of colourful buildings draped with hundreds of hanging wires and the aroma of fresh tea from the enthusiastic street vendors! At one point, I remember spotting a monkey walking across the electrical lines. I imagined us sharing the same thought – how the hell have we got ourselves into this mess! Two days in Delhi were enough to give me my first fix, and it was well worth the stop!
My second time crossing the capital my friend and I decided to hop on one of the tours. We visited the India Gate, Rajpath, the President's House, Cathedral Church of Redemption, the Ancient Haunted Stepwell, and a couple of others! We had a good time getting to know our local guide, who also puts on a lot of the evening activities around the city. There are also so many different and exciting things to do in Delhi. If you're going to be crossing through the capital, as I did multiple times, it's worth giving yourself time to check out all there is to offer!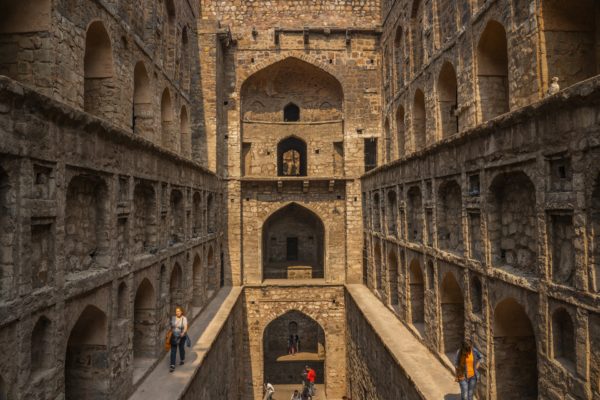 Ancient Stepwell (Photo Credit – Shalender Kumar)
helping you travel your way
Everything you need to know about India is here We have tried writing about everything you may need help with for your trip to India, If you need help in planning a trip to India Get in touch with us to to plan your trip of a life time.