Weather in India in March
India in March can be best described as hot but less-crowded. March signals the end of the cool and touristy winter season, frankly the best time to visit in India. March is the beginning of the excruciatingly hot summer. There are some places in the vast landscape of India where you can escape the heat, and it's more than likely that March will be more pleasant than the next two months of Indian summer, April and May.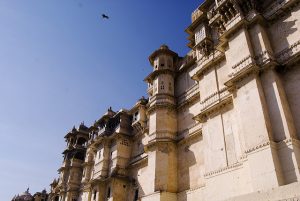 In March you can still get away with visiting destinations in Rajasthan before the heat becomes unbearable – Credit: sianwhite22
Plan your trip
South India in March
South India starts getting hot in March. It won't be as pleasant as January or as hot as April or May. The beginning of the off-season means that it's a lot less touristy, easier to travel and less crowded in general. That means cheaper accommodation and emptier beaches where you can enjoy it without the full hassle of the busy season. However, it's not necessarily a good time to see the temples as it may get too hot. Instead, head to the tea plantations and the national parks as they will be a lot cooler.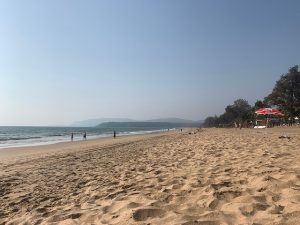 Beaches in South Goa will be less crowded – Credit: Steve MCCATHIE
Plan your trip
North India in March
March is a good time to visit parts of North India, though Rajasthan will start becoming extremely hot. If you have to visit in the summer then aim for March rather than April or May when the temperature is uncomfortable.
Amritsar, Rishikesh, Dharamshala and the rest of the Himalayan foothills are great to travel to. Anywhere in Himachal Pradesh, Shimla and Manali are also very pleasant. Hill stations were invented exactly for this reason. So climb those mountains and beat the summer heat!
Last but not least, the North East. This is a great time to discover these off-beat states, such as Orissa. Green, blossoming and bursting with a culture unique to the India most travellers will experience, try somewhere new and refreshing. Plus, the food is delicious and the people are lovely.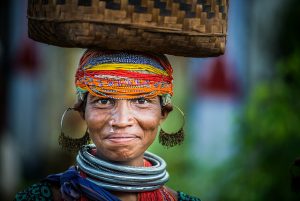 Orissa, in the northeast of India, is known for its tribal tours – Credit: Saurabh Chatterjee
Plan your trip
Festivals in India in March
March is also when the festival of Holi is celebrated and that's an unmissable Indian experience. Colour, fun, food with just a little bit of harmless intoxication. You'll see excited children in the streets shooting each other with water pistols and colour bombs. Celebrations take place mostly in the morning. Almost everybody has the day off work and either spend it celebrating with their friends or at home with their families, so in the afternoon the streets of the cities are the most peaceful you'll ever experience them. There will be many parties to join in with, especially in northern cities such as Mumbai or Delhi. What more could you want?
If you'd like to shoot us an email or get into contact with us, here are our contact details and we can sort out a wonderful trip in March, summer, or any other month you plan to have a holiday in India.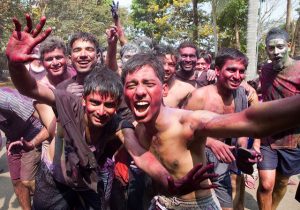 Celebrate Holi festival in March – Credit: Kiran Jonnalagadda