route & tour description
New Delhi,Delhi
Agra,Uttar Pradesh
Jaipur,Rajasthan
Pushkar,Rajasthan
Jodhpur,Rajasthan
New Delhi,Delhi
Have you always wanted to celebrate Holi, the festival of colour in India and see as much of the country as you can in just 2 weeks? As a travel addict who knows how India can be a sensory overload, the travel blogger Ellie Quinn, is organizing a group tour of India for 12 women in March 2020 which will include celebrating Holi in a village Homestay.
As a seasoned traveller who runs the blog, The Wandering Quinn, Ellie will help you settle in to the culture shock that India throws your way, but at the same time, you can expect a whole lot of untamed adventures in the company of women who have always wanted to visit India but didn't want to visit on their own.
Ellie Quinn's group tour will be a 14 day trip across North India, where 12 women will explore a mix of famous and lesser known cities in India. If you want to be a part of this amazing journey and explore India with Ellie Quinn, join the group tour by clicking here.
The tour starts in New Delhi, a city that's known for its rich history, bustling streets, energetic nightlife and its street food. You'll be coming back to explore Delhi at the end of the trip and on day 2 you'll catch a morning train to Agra and Ellie will show her travellers how Agra is more than just Taj Mahal, with visits to Mehtab Bagh and Agra Fort, among other places but a sunrise visit to the Taj Mahal will be included on day 3.
As a traveler who loves exploring the lesser known places, Ellie decided to include the majestic town of Fatehpur Sikri which the group will visit on the journey from Agra to Jaipur.
In the Pink City of Jaipur travellers get to witness the capital city of Rajasthan for 3 days. With Ellie's travel experience, guests can expect a good combination of history, culture and entertainment, as a part of their experience. Be it historic sites like the Hawa Mahal and Jantar Mantar, catching a Bollywood movie in the legendary Rajmandir Cinema, and going for a street food tour, Ellie knows just how to give travellers a wholesome experience. Oh, and to give her guests the ultimate royal treatment, Ellie's guests get to stay in the heritage hotel, Shahpura House.
After Jaipur Ellie will be taking her guests to the sacred city, Pushkar. Pushkar is packed with temples and has a distinct vibe of its own. With Ellie, her guests will be able to soak in the spiritual vibes of the city. Visits to the Holy Lake and the Brahma Temple will prove to be just that.
The hotel Inn Seventh Heaven, that Ellie chooses is also a great place to relax, thanks to its comfortable rooftop setting and the beautiful view it offers. If you think your taste-buds miss familiar flavours, Ellie knows just the right places to indulge in delicious western cuisine. If you want some Yoga or Meditation classes, Ellie even has that covered.
After 2 days relaxing in Pushkar, Ellie will be taking you to what might be the main event of this trip. During Ellie's visit to India in 2018 India Someday introduced her to Chhotoram Prajapat's Homestay and it remains one of her favourite experiences in India to date and now she wants to take you!
Most foreigners think of Holi as being all about the colour but Holi is a 2 day festival. On day 1 you'll be experiencing the fire element of the festival with Chhotoram's family at the homestay before the fun colourful part of the festival starts on day 2. Chhotoram has welcomed guests to his village homestay during Holi for years and he'll show you the most authentic and traditional way to enjoy Holi! Between the fun Chhotoram will take you out on a village safari to see some animals, local businesses and more of the area.
Next up Ellie will take you to Jodhpur, also known as the Blue City of India. Mehrangarh Fort looms over the city and along with seeing the city with a local English speaking guide, Ellie has booked for you to go on the Flying Fox Zipline through the Fort which is a fun and adrenaline filled activity Ellie has done before and really recommends.
To ensure you really experience India the journey back to Delhi from Jodphur will be an overnight train. You'll arrive in Delhi early in the morning ready to start a city tour. You'll have the afternoon to rest and the evening will be spent on a street food tour.
Your final morning in Delhi will be one to remember as you'll be hopping on a bike at 6:00 AM ready to explore Old Delhi with professional cycling guide until 10:00 AM when the traffic gets too busy. After this the tour will end.
All in all, the 14 day group tour planned by Ellie makes sure that her fellow female travellers get the authentic Indian experience. All of this while enjoying the company of fun and like minded women travellers.
The trip will include early morning and overnight trains to get from one city to the other, all of which ensure comfort and convenience. Ellie will even be arranging private cars and English speaking guides in certain cities. So if you would love to be a part of this group tour that involves history, culture, adventure and companionship,
Click here to sign-up for your trip of a lifetime.
Click here to read the detailed itinerary of Ellie's Holi Tour
Ideal for
Culture & History

Yoga

Spirituality
Best time
Jan
Feb
Mar
Apr
May
June
July
Aug
Sept
Oct
Nov
Dec
Best time
Jänner
Februar
März
April
Mai
Juni
Juli
August
September
Oktober
November
Dezember
Approximate Price
Backpacker
GBP 1380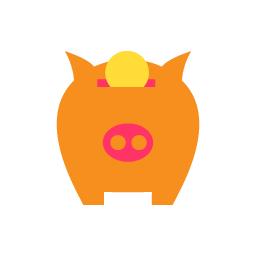 Budget
GBP 1380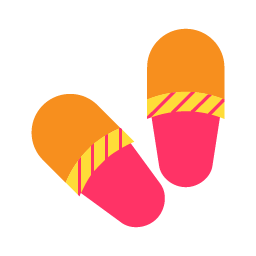 Comfort
GBP 1380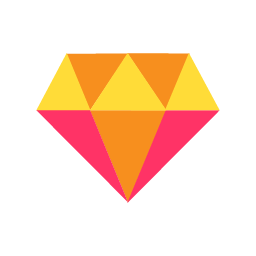 Luxury
GBP 1380
A 5% Government Service Tax (GST) is applicable on all billing. 2.75% Transaction fee is also applicable on Trip + GST Costs!