The Best Adventure Activities in South India
Getting your adrenaline fix might not seem like the obvious choice when planning a holiday to India. But, the range of adventure activities on offer here seems to be a well-kept secret! And, when thinking 'adventure in India', think beyond the Himalayas. While there's a huge amount of fun stuff to be doing up in the North, don't ignore the adventure activities in South India – check out this article for more on that!
The diversity of landscapes from the ocean to the hilly Ghats, and everything in between, provide the best for adventure sports. In South India, you will, of course, find some great water-based sports, but there's a bit more to explore too!
Here's our pick of the best adventure activities in South India!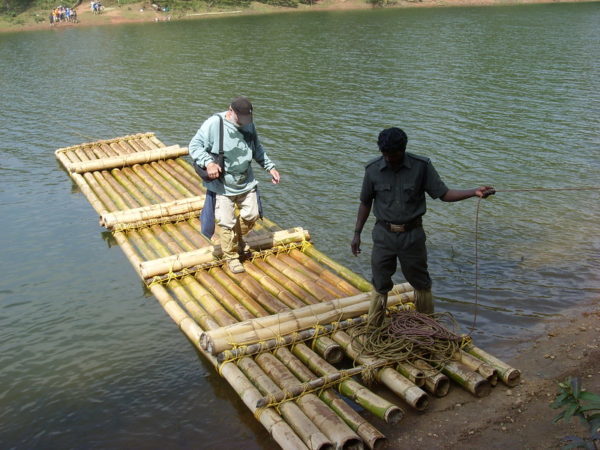 Bamboo Rafting in Wayanad (Photo Credit – Fraboof)
Surfing in Kerala and Karnataka
Surfing isn't a traditionally 'Indian' thing to do. But, with a coastline as vast as the country has, it's not surprising that there are quite a few great surf spots to choose from. Both, are one of the coolest adventure destinations in South India. If you look eastwards, Puri's beach has good surfing, as does Vizag. Surfing in Kerala happens primarily at Kovalam and Varkala, and there are also surf schools here in case you're looking for a course. Further up the coast, Karnataka has a few great spots to catch some waves. One of the coolest things about surfing in India is that you won't ever be sharing the waves with too many people! And if you've got your own equipment, there's miles of unexplored and virtually untouched coastline to check out!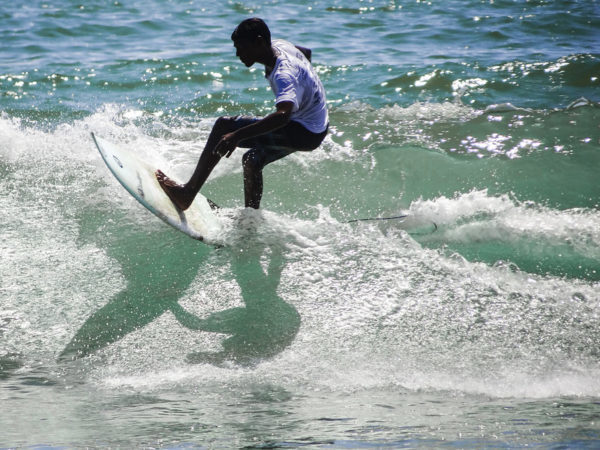 Sea Surfing In Kovalam (Photo Credit – Wings and Petals)
Kite surfing in Goa
If you've been to Goa, you'd have seen scores of basic water-sports facilities on most beaches there. Offering the usual suspects like jet-skiing, parasailing, banana-boat rides and the like. But Goa's also got opportunities for some of the widest range of water-based adventure activities in South India. Way up in the North of Goa, you'll find Vaayu Village, a fun, boutique guest house. It also offers surf, wakeboarding, stand up paddleboarding and kitesurfing equipment and lessons. It's a relaxed place to hang out with other water-babies, and it's also a great way to get introduced to these sports if you aren't familiar with them!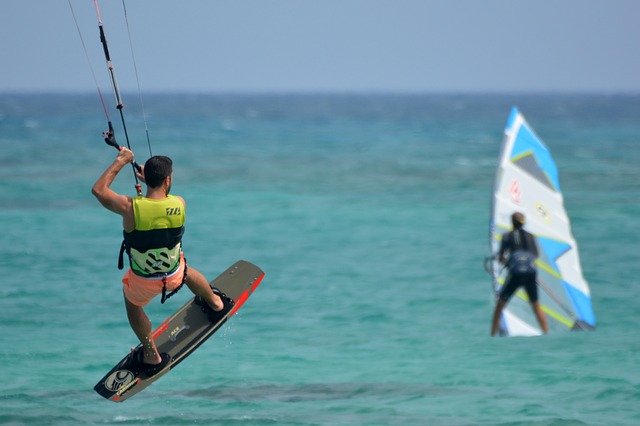 Kite Surfing in Goa is a must-availing activity
Trekking through the Western Ghats
If you're more of a land animal and like your adventure sports were a little more mellow, the Western Ghats have some amazing treks that you can try. You'll find everything and is the best adventure experience in South India. From challenging routes to easy half-day treks that are suitable for the entire family here. Maharashtra's got some incredible hill-forts that you can trek to. Going right after the rainy season is amazing when the landscape's full of vivid greens. And further down South in Kerala, there are rolling hills carpeted with tea and coffee plantations. They are so refreshing that they are also a birdwatcher's delight!
Because of lack of trekking infrastructure in terms of signposting and the like, we definitely recommend only venturing out with a reputable guide. We're happy to help you plan your trekking trip to South India. Get in touch with us to answer your questions!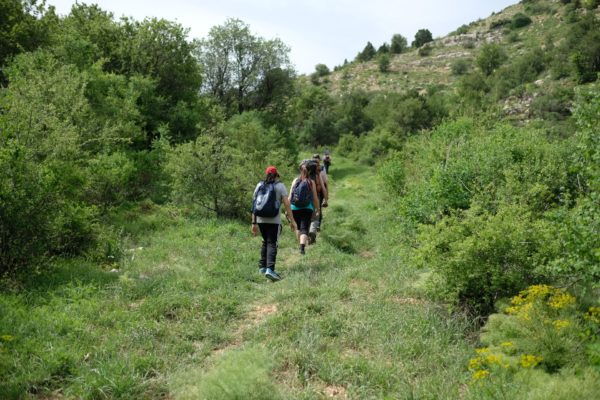 Trekking in Western Ghats (Photo Credit – Art of Hoping)
Scuba Diving in Pondicherry and the Andamans
Where there's the ocean, there's gotta be some diving! The Andaman and Nicobar islands are the obvious choice for any dive trips, but if you're looking to get certified and don't want to make the journey out to the islands, you can also consider Pondicherry. Admittedly, the visibility and diversity of marine life here isn't as spectacular as it would be in the Andamans, but this actually it a great place to get your certification. Additionally, an artificial reef has been created off the north shores of Pondicherry, which has already increased the chances of spotting something exciting while you're out in the water.
Scuba Diving in India (Photo Credit – Li Yang)
Bouldering in Hampi and Badami
Of all the adventure tours in South India, this is probably the one that excites us the most. Rock climbing and bouldering are relatively new to the country, but, like with many other adventure sports, experts have discovered some awesome climbing routes in both Hampi and Badami, with something for everyone, no matter what your experience level is. Clubbed with the incredible history and culture that both towns have, this can be the perfect addition to your South Indian adventure holiday!
If you're looking for experiencing the best adventure activities in South India or across India but don't know where to start planning, get in touch!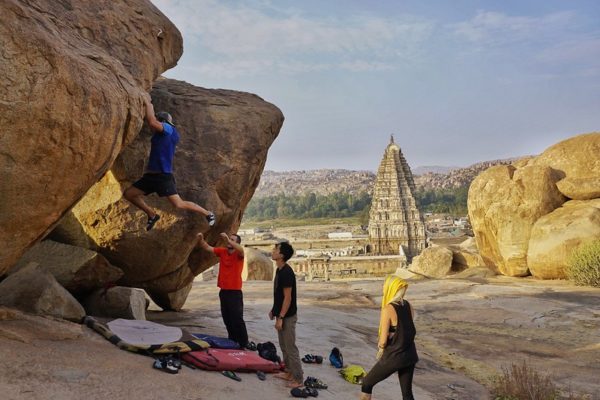 The mixture of rocky unique hills and the exquisite temples give Hampi such a distinct vibe (Photo Credit – Matthew Sumpter)
helping you travel your way
Everything you need to know about India is here We have tried writing about everything you may need help with for your trip to India, If you need help in planning a trip to India Get in touch with us to to plan your trip of a life time.