Live like a local: Kochi
Kochi is the fifth in our live like a local series. Check out our editions on Bangalore, Delhi, Jodhpur and Mumbai too! Find out where to stay, what to eat, where to go, what to do, what to say and a bunch of extra tips to help you drop the tourist tag.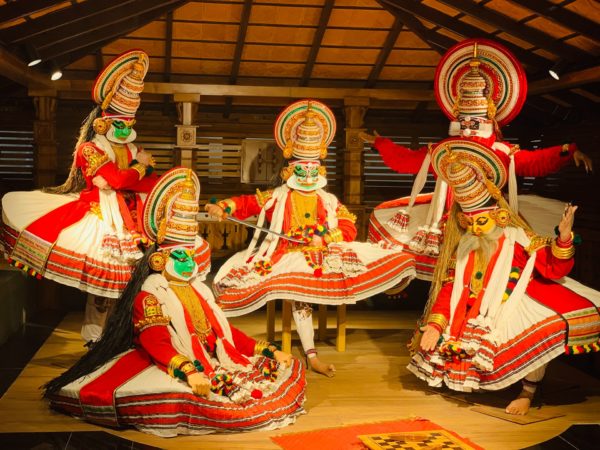 Kathakali Dance Performance Kochi (Photo Credit – Mayur Nair)
Where to stay
Beena Homestay. Run by the eponymous Beena who serves by day as the Health Inspector of the Corporation of Cochin, so you know the quality won't be a problem! Well-located and well-managed, you'll be a sucked into their family life without being imposed upon.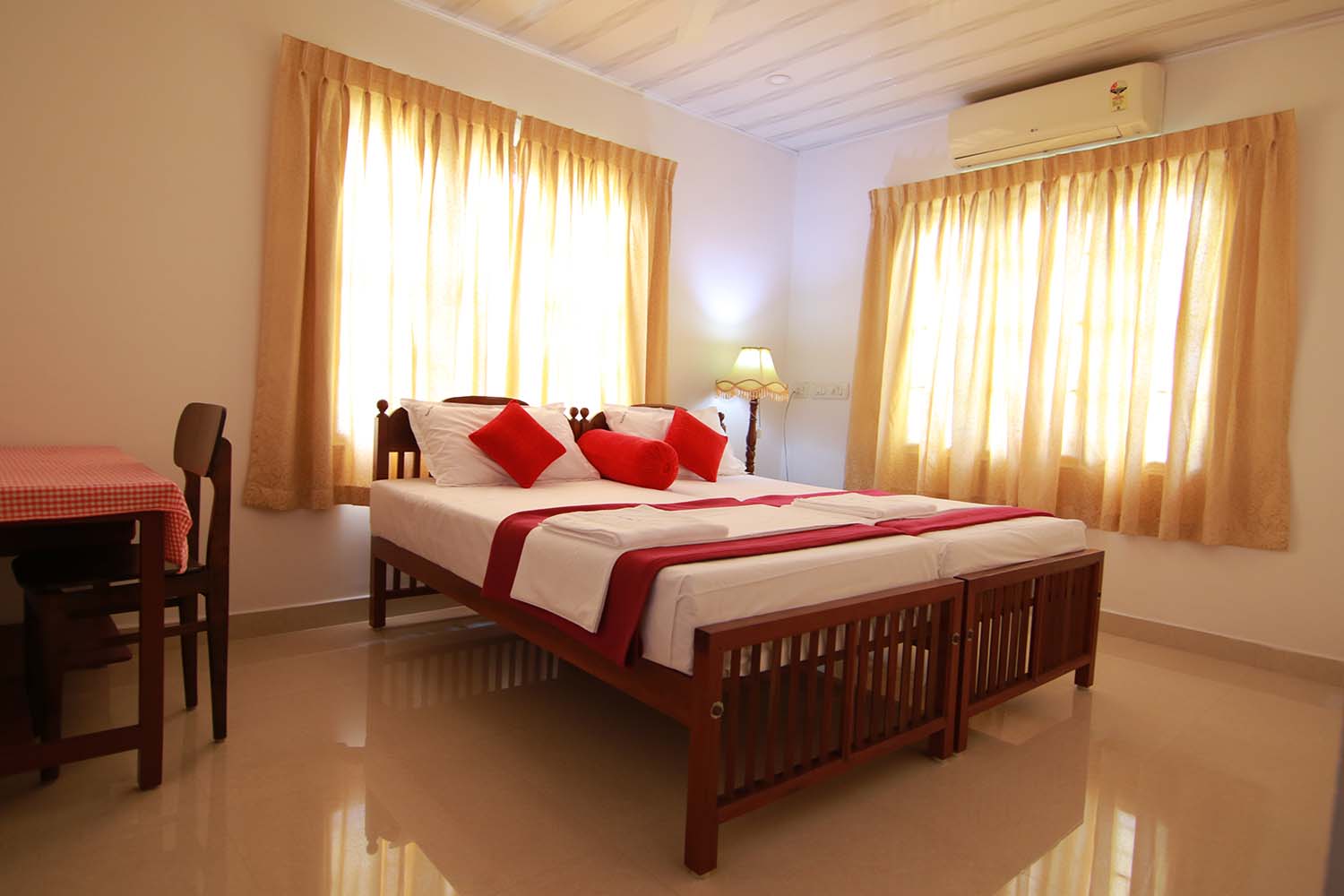 One of the spacious rooms at Beena Homestay (Photo Credit – Beena Homestay)
What to eat
Hit one of the local toddy shops like Mullapanthal, and pair some local liquor with amazingly exotic dishes like crab, frog legs, rabbit, duck and fish heads cooked Kerala style. Seek out smaller establishments if you want to avoid the college crowds, especially on weekends. These shops are usually open all day but if you go too early the day's catch won't be in from the beach yet and if you go too late it'll be gone. Stop at one of the thattukada (street food) joints for some spicy fried quail and soft buttery parotas.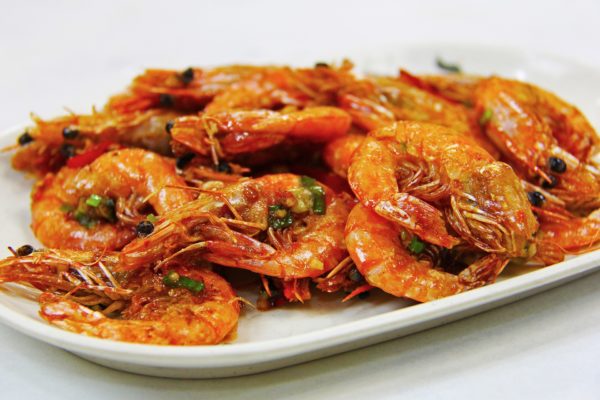 Try the delicious seafood during your stay (Photo Credit – Sharon Ang)
Where to go
Move past the fishing nets to the main harbour in Kochi. Abuzz with life, this may not necessarily be where the locals go to take a break, but it is where you'll find them. Find a tea stall or awning to shelter under as you people-watch at this throbbing centre of commerce. If you're approached by a resident you can be rest assured that they're not a tout.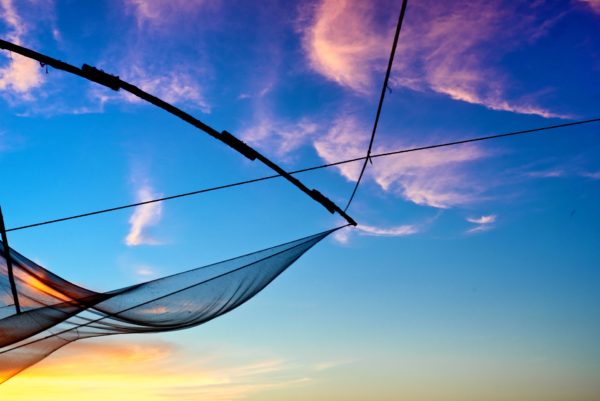 Chinese fishing nets at Ernakulam harbour (Photo Credit – Suhasdoosra)
What to do
Take the ferry to Vypeen Island. Both the journey and the destination are equally mesmerizing. Drift along the network of backwaters packed tightly between the colourful and curious passengers in their autorickshaws on the car ferry. At Vypeen make your way to Kuzhipilly Beach rather than Cherai for some alone time, especially if it's a weekday.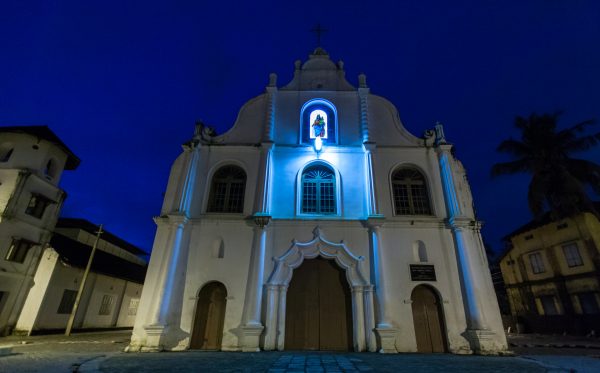 The beautiful architecture of Vypeen Island
What to say
Seri Seri. Say it as often as you can, in response to absolutely anything and they'll take you for a genius. It basically means 'okay okay', but it's used more as punctuation than in actual agreement. Venda (no) will keep the touts away.
Bonus tips:
Make a pit stop on the highway when you see a tender coconut stall and make a special request for fizzy coconut water.
Carry your heaviest conditioner and lightest cotton outfit because it will be HUMID. SO HUMID. You can never fully prepare for this level of humidity, but you can try.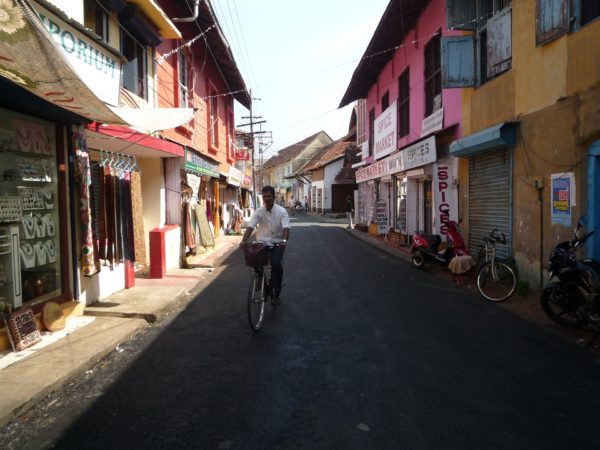 Jew Town (Photo Credit – workaholic)
helping you travel your way
Everything you need to know about India is here We have tried writing about everything you may need help with for your trip to India, If you need help in planning a trip to India Get in touch with us to to plan your trip of a life time.