Where to go in Kerala: Tips for Female Solo Travel
A blog written by Nicky Millar on where is best to visit in Kerala. She gives tips for female solo travel in Kerala from a first-hand perspective.
Kerala is arguably one of the best places to visit in India. From rolling tea plantations, sweeping game reserves to mystical backwaters. Not to mention the food, people and climate – this place has everything!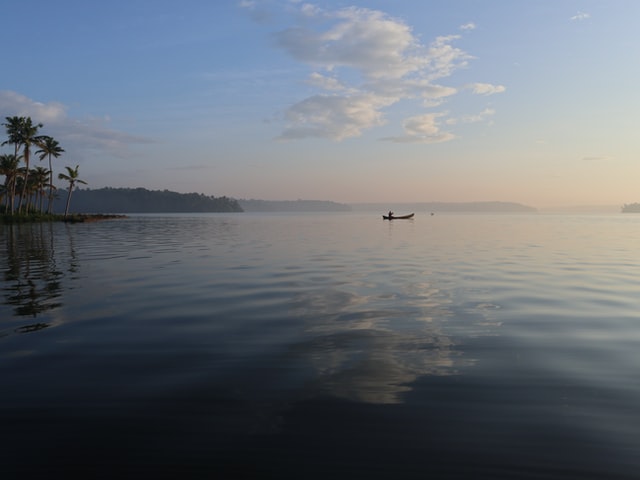 Boat in the backwaters of Kerala
Kumily and Periyar National Park, Kerala
I started my Kerala adventure in Kumily because mudslides prevented me from getting to Munnar, which is the place to go see tea plantations. Although the weather was a little grim at the end of the monsoon period, I felt it to be a worthwhile trip.
I decided to get an auto-rickshaw tour guide. This was the first time I had done this sort of thing. But given the distance between the sites, it was well worth it. I ventured from a coffee factory to an ayurvedic spice farm, a tea plantation and finally, a view of the town that I hear is breathtaking.
The only downside was not being able to visit the Periyar Game Reserve due to extortionist prices if one is travelling alone. One of my tips for solo female travel in Kerala is that the safaris, although expensive.
If you don't have any friends to fill that vehicle with, well then I am sorry for you. To be fair, I believe that you could go on the boat, which I am sure is fab, but I highly doubt whether wildlife spotting would be the greatest of priorities on a ferry full of families.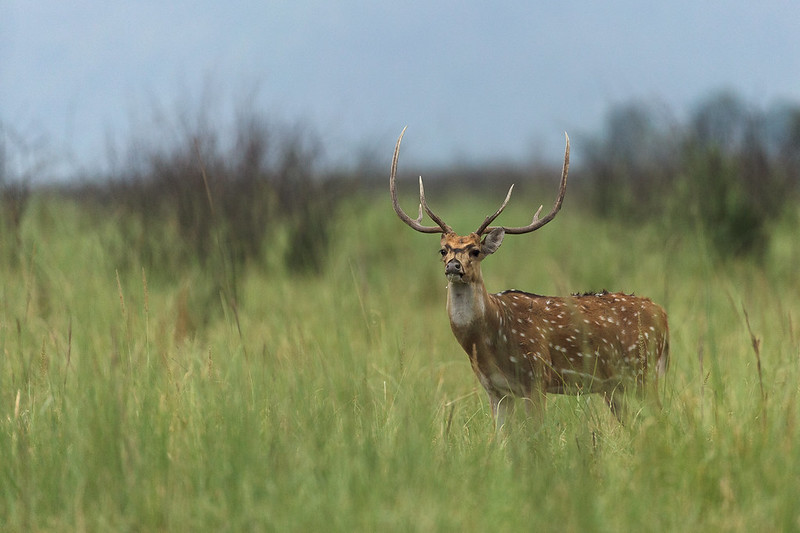 A deer (Photo Credit – Rohit Varma)
Visiting the Backwaters in Kerala
My advice for solo female travel in Kerala is that you are able to do just as much as you had hoped for. Visiting the backwaters is definitely a must-see adventure. After only one night (enough if you are not doing the parks), I got the bus to Kottayam and then the local ferry to Alleppey.
Although seemingly long-winded, the trip is well worth your time as you meander through the backwaters. This is at not even a tenth of the price of tourist cruises, and you have the added bonus of getting a sneak preview into the lives of the people who live along these canals.
Being the only foreigner on board there was a fabulous atmosphere and feeling of authenticity that you cannot buy for any amount of money!
My lack of friends was glaringly obvious once again when I arrived in Alleppey. It was here that I found that the houseboats are rented out individually at unattainable prices for a single-backpacker budget. Having spied them from my ferry ride, I have no doubt that it would have been a special experience.
If you are able to hire out a houseboat then I recommend staying for more than one night. This will allow you to get away from the throngs of other boats moored up alongside you. I decided to move on after one night. I got an easy bus to Ernakulam then caught a ferry to Fort Kochi.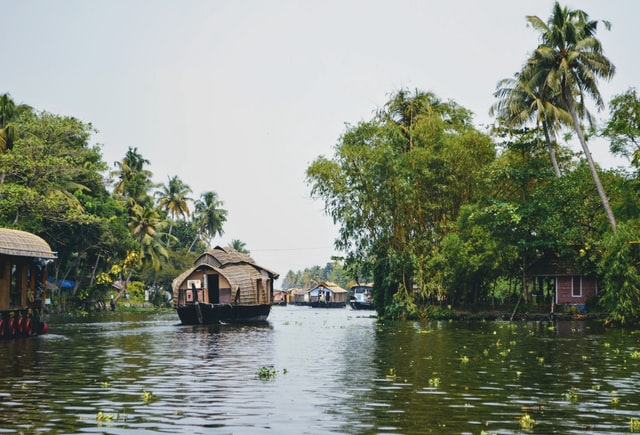 Backwaters in Alleppey
Exploring and eating in Fort Kochi
What a wonderful city, super quaint with an eclectic mix of tourist shops/restaurants and local flavour. Though it is hungry work, I highly advise you to explore the old Jewish quarters by foot and boy was I rewarded that night! I ate possibly my single most favourite meal to date here.
Near the Chinese fishing nets, there is a fish market where you can pick out which of the day's fresh catch tickles your fancy. I chose the squid, snapper and a dash of tiger prawns (I did share with a fellow solo traveller, don't worry).
Once you have sussed this, a little man magically appears to guide you to his restaurant. This is where he cooks the seafood to perfection – grill/fry/spicy/herby you name it! All for a nice INR 210, I could get used to that!
Another activity I decided to do was a proper backwater tour. There are companies that conveniently source a whole bunch of singles/small groups and take them together! There are easier options if you chose to do solo female travel in Kerala. Although I ummed and ahhed for a long while about going, I am so glad I did!
While the ferry from Kottayam was great, it is unable to give you a sense of the smaller, more jungle-like backwaters. Therefore a full day trip, with lunch included, was certainly time well spent!
conclusion
Overall, while Kerala has some of the most spectacular scenery on offer, it may be worthwhile doing some research into prices if you are doing it solo or perhaps looking into tour groups.
A great tip for women travelling in Kerala is to just be flexible and willing to adjust. You can get just as much out of it as you desire.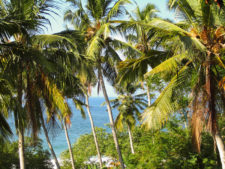 Beaches of Kerala
For any more information on travelling to Kerala, or for any more tips on solo female travel in India, feel free to contact us!
helping you travel your way
Everything you need to know about India is here We have tried writing about everything you may need help with for your trip to India, If you need help in planning a trip to India Get in touch with us to to plan your trip of a life time.