Getting from Goa to Kerala
We often find that getting from Goa to Kerala is a frequented route for travellers journeying in South India. Both these states lie on the West Coast of India, but how to get from Goa to Kerala is a tricky question; travelling between these two states can be somewhat difficult. Read through our article with a few listed travel options to help you get from Goa to Kerala.
You might also be interested in how to get from Goa to Hampi (or vice versa), also here are some of our detailed South India travel routes.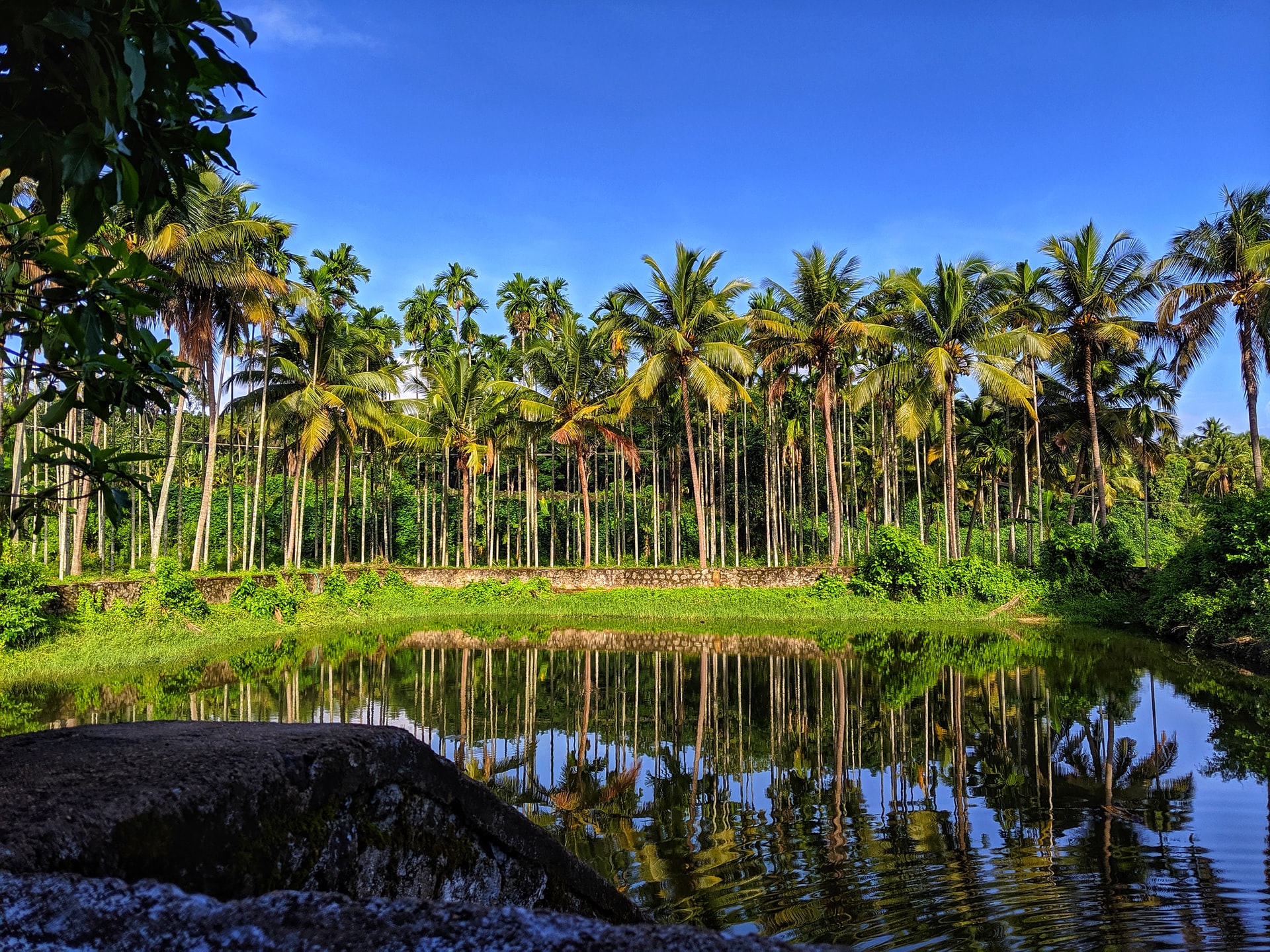 (Photo Credit – Vishnu Prasad – Unsplash)
getting from goa to kerala (By Train)
Trains, running along the west coast, are one of the best ways to get from Goa to Kerala. There are more than half a dozen trains that run between them, but keep the following points in mind before choosing a train from Goa to Kerala.
Firstly, you must book your Goa to Kerala train ticket well in advance as it gets sold out months in advance.
Most of the trains that connect Goa to Kerala originate from further north of Goa. Some originate from Delhi or Rajasthan while most of them start in Mumbai. Try picking a train that starts from Mumbai as chances of it running delayed are lesser than the other trains. For more information on train travel in India, check out our blog.
Some trains reach Goa in the middle of the night between 02:00-03:00 Hrs. While Goa is generally safe it is better to avoid these trains, because the railway stations can be deserted at that hour.
Goa has a number of railway stations. If you are staying in North Goa then either Pernem or Thivim should be your boarding station. For South Goa, Madgaon or Cancona should be your boarding station.
Similarly, Kerala has a number of railway stations. If you plan to visit Kochi/Cochin followed by Munnar and Thekkady, you should disembark at Ernakulam Junction railway station. If you plan to head to the backwaters then Alleppey, or Varkala if you plan to head to the beaches in Kerala. Calicut is you stop if you are looking at exploring North Kerala.
Any train from Goa to Kerala takes between 12-14 hours to complete it's journey and again it is advisable to book your train tickets well in advance. Ideally, as soon as bookings for your travel date open up i.e. 120 days prior to date of travel.
The train journey from Goa to Kerala is extremely scenic and the cheapest way to get between Goa to Kerala. Here is a lovely blog by one of our travellers on their train travel experience, they used different classes each time.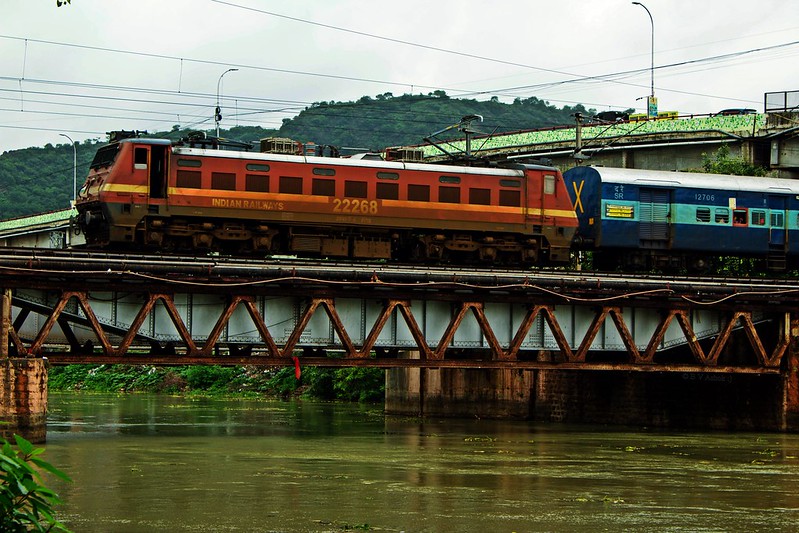 Kerala Express (Photo Credit – Belur Ashok)
getting from goa to kerala (by bus)
As Mumbai to Goa buses are popular, travellers think they can also take a direct bus from Goa to Kerala. Unfortunately, this option is not possible.
There are no direct buses that run between Goa and Kerala. One might think it would be possible if they break the journey into two separate bus journeys. Even then there are no convenient bus options in whichever combination that will take you from Goa to Kerala.
Hiring a car and driver to drive you between Goa and Kerala will be extremely difficult to find, it would be a very long and expensive journey even if you found a driver that agreed to drive you.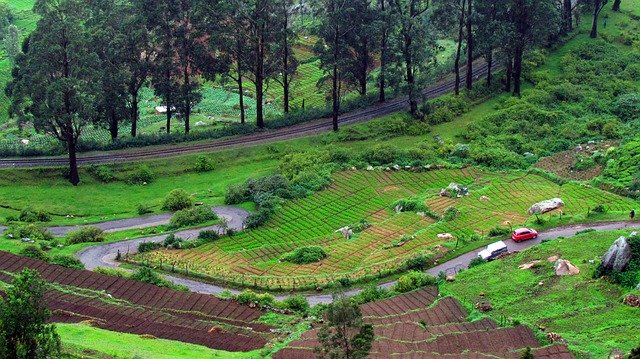 getting from goa to kerala (by flight)
One can fly between Goa and Kerala, however, there are no direct flights between Goa and Kerala. Rather, you can fly to Kochi with a stop, or change in Mumbai, and also maybe a stop or flight change in Bangalore. This one stop flight tends to be more expensive than other direct flights that you may take between two cities in India. It is advisable to book in advance as the fares for one stop flights can really soar closer to travel dates. However, this is not the most sustainable way to travel, so we would suggest train travel as the better option.
UPDATE – Since 2019, there was one direct IndiGo Airlines flight between Goa to Kochi, it was a 23:00 Hrs flight reaching Kochi at 01:00 Hrs. At the moment with the COVID -19 disruption this flight has not been resumed and we are not sure if the flight will be reinstated soon.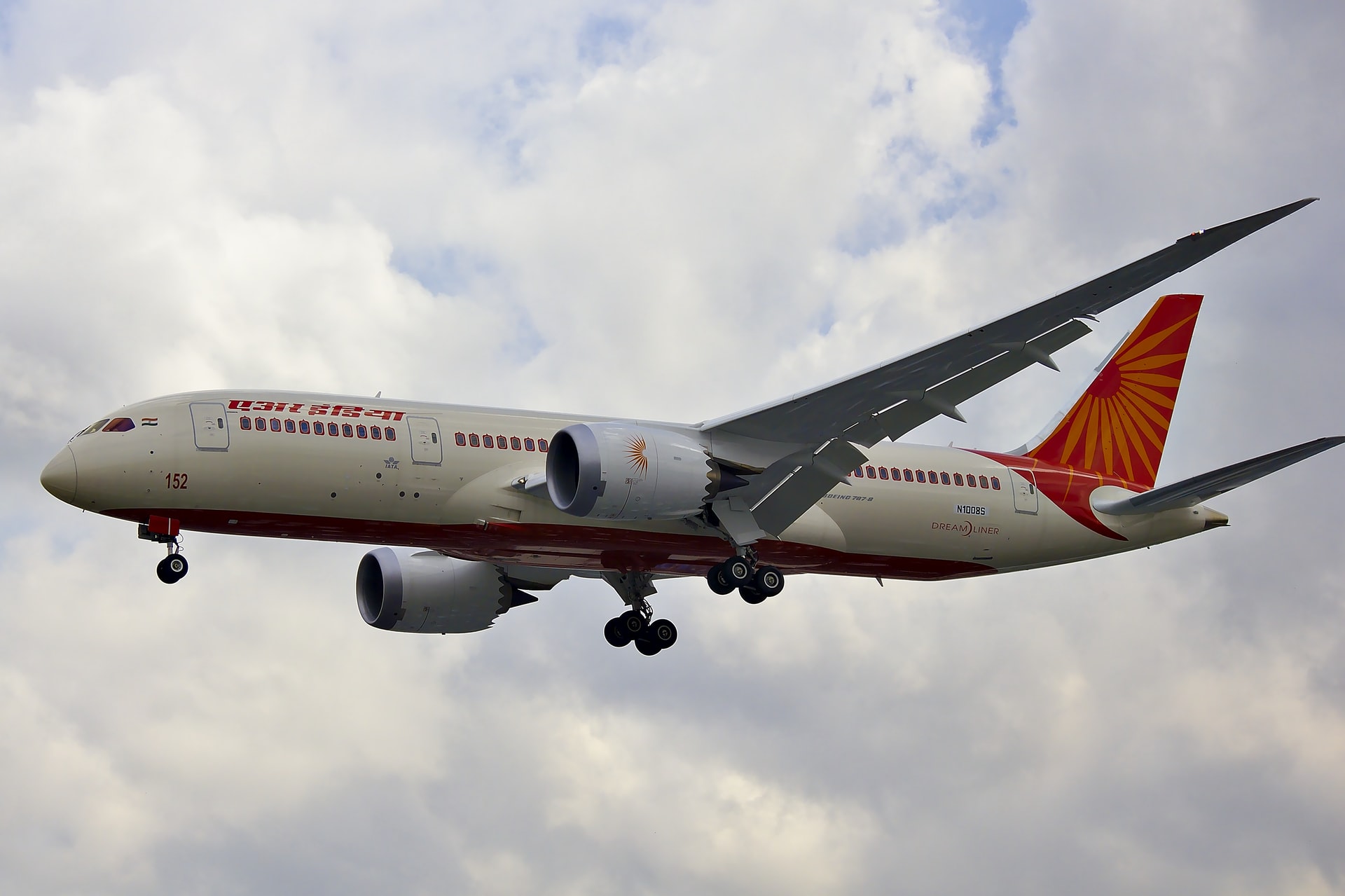 (Photo Credit – Daniel Eledut)
stops en-route
One can travel from Goa to Kerala using a combination of trains and buses; doing this lets you include a few more destinations on your way. You can travel eastwards to Hampi, then south to Mysore or Bangalore, and finally to Kerala. One can also make stops along the coast in Gokarna, Mangalore, North Kerala and finally Kochi, Kerala.
If you have time we would highly recommend taking a train from Goa to North Kerala first, spending some time in the region which is beautiful and has a lot fewer tourists and then exploring the more popular backwaters and Kochi.
For more information or for any help planning your dream trip to India, feel free to contact us!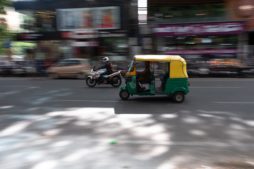 helping you travel your way
Everything you need to know about India is here We have tried writing about everything you may need help with for your trip to India, If you need help in planning a trip to India Get in touch with us to to plan your trip of a life time.