Things to do and see in Munnar, Thekkady, Alleppey and Fort Cochin
Your time in Kerala is going to split between exploring the beautiful surrounding nature, complete with elephants, eating great food, perhaps a cooking class, and relaxing. The following is an overview of various activities you could undertake and ways to get around Munnar, Thekkady, Alleppey and Fort Cochin. The list is not comprehensive and we highly recommend using a guide book and tips from your hotel/homestay in addition to this outline.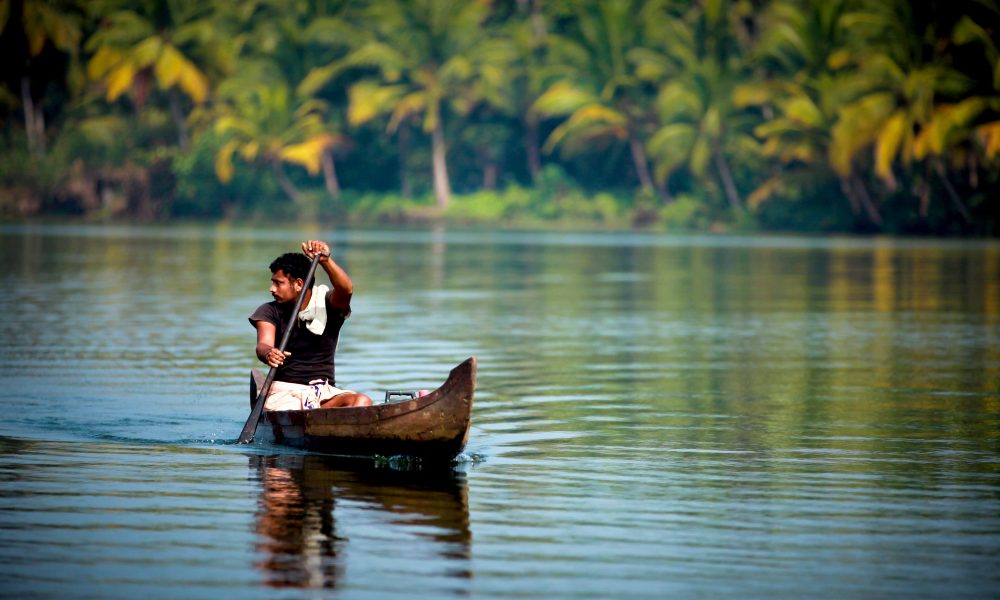 Beautiful, Tropical Kerala is one of the most popular states for tourists to visit
Munnar
The highlight of Munnar is the gorgeous views of the surrounding valleys filled with trees and tea plantations. Munnar is a more of a see and relax town, than having active things to do.
In terms of activities, you could still do a forest trek or ride/bath elephants. You would want to take advice of your home stay or hotel while planning these activities.
Getting around Munnar
You will need a vehicle to get around Munnar. Most of the points of interest are a generous distance apart and cannot easily be reached on foot. If we have rented a car for your entire time in Kerala, you can use this at no additional cost. Else your hotel/homestay can arrange for a car at approx INR 1200-1500 for a day. You could also get around Munnar by hiring a bike/scooter.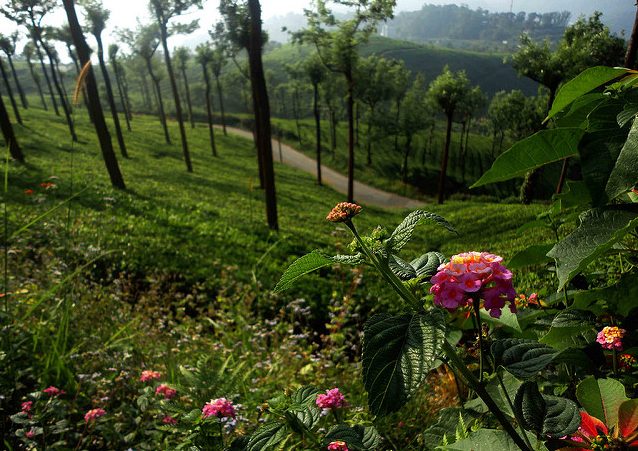 Luscious green hill stations in Munnar – credit : Sreejith V S
Things to do in Munnar
You could spend time visiting the Eravikulam National Park. The Nilgiri Thar (mountain goat) can be spotted fairly easily here. It is a pretty spot where you'd spend a little over an hour. The bird sightings are good but don't expect to spot any spectacular wildlife such as tigers or leopards.
Visit the scenic Mettuppey Dam and the Sandal wood forests. There are also many waterfalls in and around Munnar such as Lakkam and Attukal waterfalls.
You certainly want to visit a Tea Plantation and the Tata Tea Museum. Your hosts in Munnar, as predominantly you are in a homestay, are the best source of information for interesting activities to do.
Thekkady
Pretty in its own right and by the edge of the Periyar National Park, Thekkady offers a lot more active things to do. For adventure enthusiasts the Periyar National Park provides a number of adventure activities like light treks, heavy forest treks or day rafting.
Getting around Thekkady
It is difficult to reach all the spots in Thekkady on foot. Again, if you have rented a car you can use that, else you should use a Tuk-Tuk – a much cheaper option than hiring a car for a day and can reach all spots. It will be roughly INR 400 – 700 for a day and can be arranged through your hotel.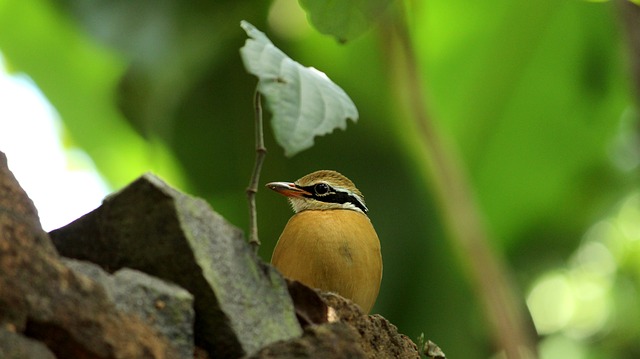 Explore Thekkady's intense jungle – credit : ambaysasi
Things to do in Thekkady
Here is a list of things to do with an overview compiled by the owners of Indhrivanam.
One can ride and bathe elephants at Elephant Junction. Or you can take a spice plantation tour, which is pretty educational, and see the Traditional dance and martial arts show.
Over and above Thekkady too is a very relaxing place to take it slow and enjoy the views. One can particularly enjoy the Traditional Indian dance and martial arts show at the cultural centre. Both last for about an hour – do not miss it!
Alleppey
The highlight experience of Alleppey is the backwaters. Take an overnight houseboat or a day cruise or for a few hours riding along the backwaters and viewing normal day life along the banks.
Getting around Alleppey
Take an autorickshaw or a bus from the town centre to where you would like to go. The journey from Alleppey railway station to downtown is only 10-15 minutes and will cost about Rs. 50-60. Buses also run and are a cheap mode of travel, but Alleppey is quite small and going around on foot is far more enjoyable. Or you could consider hiring a bike/scooter from a reliable source.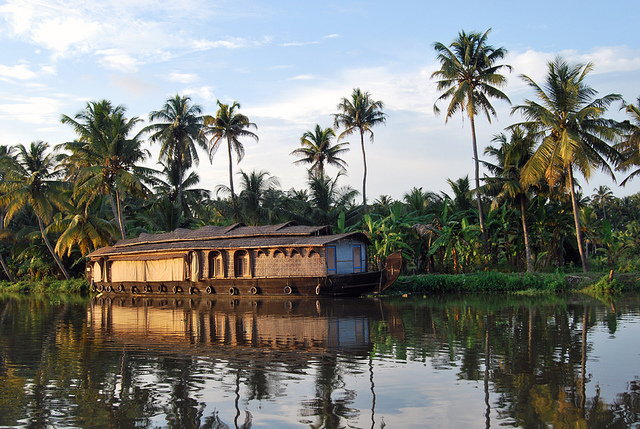 Take in the breathtaking sights of the Alleppey backwaters – credit : Amit Singh
Things to do in Alleppey
Accommodation options are spread along the backwaters in Alleppey. It does not offer any principle attractions, apart from the backwaters itself. You would have to speak to your hotel/homestay for additional activates.
Virtually all of them can arrange for a backwaters cruise if you are not spending a night on a houseboat. They can also arrange for cycles to roam around the countryside or guided farm walks to explore the fields.
Alleppey is also extremely close to the coast so ask your host to direct you towards the beach if you wish to spend time there.
Fort Cochin
Fort Cochin is a quaint town, oozing with old world charm by the sea. The experience is just exploring the place on foot.
Getting Around Fort Cochin
Fort Cochin is just off the mainland and ferries are the fastest mode of transport. They run from Ernakalum and will take you to the main ferry port in Fort Cochin. There are also tuk-tuks that will take you from Ernakalum station to catch the ferry.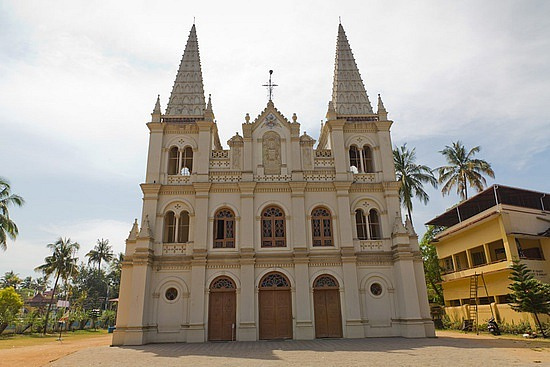 Sight-seeing in Fort Cochin – the old Dutch and Protuguese buildings. Credit : Manu Sankerms
Things to do in Fort Cochin
There is an array of sightseeing in Fort Cochin. You can visit the Synagogues, see the Chinese fishing nets and buy dinner at the fish markets. Stop by one of the lovely cafes and enjoy South Indian cuisine, or ask your hosts to direct you to find a cooking class.
Explore the old Portuguese and Dutch colonial buildings and churches such as St Francis Church, David Hall and Mattancherry Palace.
Fort Cochin also has a cultural centre where you can catch the traditional Indian dance you should not miss!
helping you travel your way
Everything you need to know about India is here We have tried writing about everything you may need help with for your trip to India, If you need help in planning a trip to India Get in touch with us to to plan your trip of a life time.