Popular Places of Worship in Rajasthan
The first thing that comes to mind when you mention Rajasthan is its opulent palaces. The Udaipur Lake Palace, Umaid Bhavan, and Amer Fort, among others, have put Rajasthan firmly on the tourist map. But Rajasthan is also an extremely important religious destination, with many significant places of worship. In India, as also in Rajasthan, religious places take pride of place, often over any other destination. And there are quite a few of them here.
Here are some places of worship in Rajasthan which you can visit to help you experience the spiritual side of the country.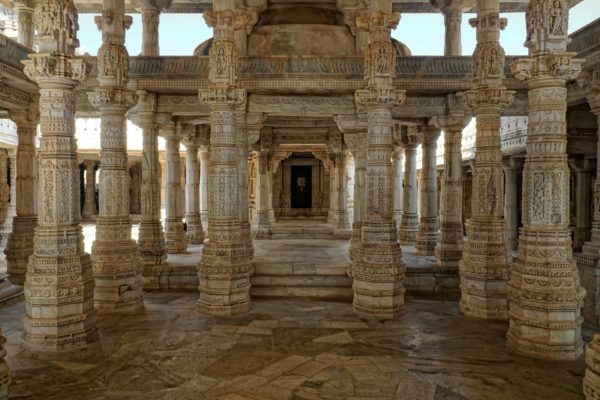 On the way to Jodhpur, you must visit the Ranakpur Temples (Photo Credit – Volker Glätsch)
Brahmaji Temple, Pushkar
The Mughals – Emperor Aurangzeb in particular, wasn't kind to the temples in Pushkar, destroying them in the late 17th century. Hence, the temples here are relatively recent, including the most famous of them all, the Brahma Temple.
Originally dating back to the 14th century, it is one of the few Brahma temples anywhere in the world. Even so, with an estimated 500 temples, Pushkar remains one of the most important Hindu places of worship in Rajasthan.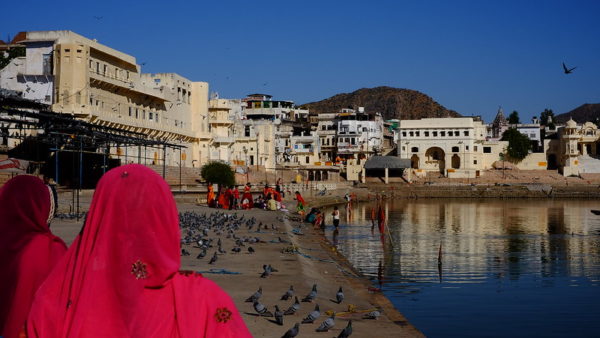 Everyone's welcomed at the Pushkar Lake (Photo Credit – Max Art)
Ajmer Sharif Dargah, Ajmer
The shrine of revered Sufi saint Moinuddin Chishti is perhaps the most important religious place for Sunni Muslims in India. History tells us that Emperor Akbar visited the shrine 14 times. The daily footfall here is around 150,000 people. This makes it one of the most popular places of worship in Rajasthan.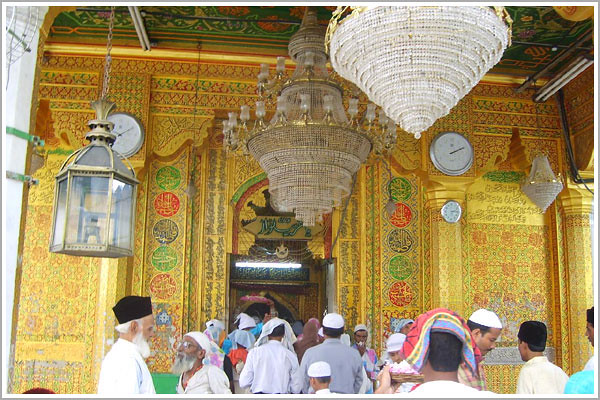 The Sufi shrine that attracts crowds in millions (Photo Credit – Zakir Naqvi)
Dilwara Temples, Mount Abu
Located near Mount Abu, the only hill station in the state of Rajasthan. Many find the Dilwara temples as one of the most beautiful Jain temples in the world. No Jain pilgrimage in Rajasthan is complete without a visit here. Built between the 11th and 15th century, they are popular for the extensive use of marble. Each one is dedicated to a Tirthankara or spiritual leader of the Jain community.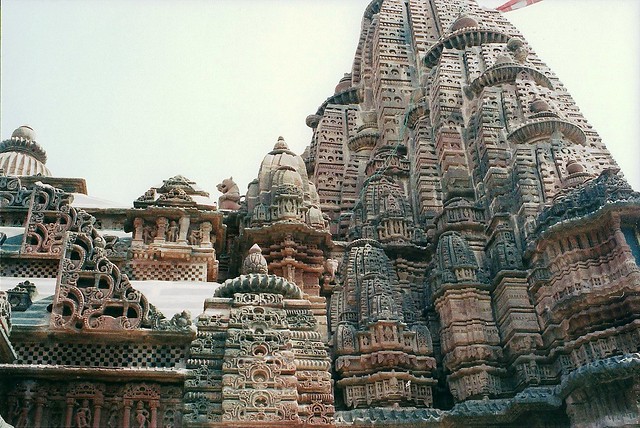 Dilwara Temple, Mount Abu (Photo Credit – Rakhee @Flickr)
Karni Mata Temple, Bikaner
The Karni Mata Temple, near Bikaner, is popular among Hindu pilgrimage places in Rajasthan for quite a peculiar reason. There are an estimated 25,000 rats here. Revered by the devout, they are reincarnations of the male children or Karni Mata, a Hindu warrior sage. Karni Mata herself appears to be a reincarnation of the warrior Goddess Durga. If by chance, someone inflicts harm on the rats, they will have to replace the loss with one made entirely out of silver.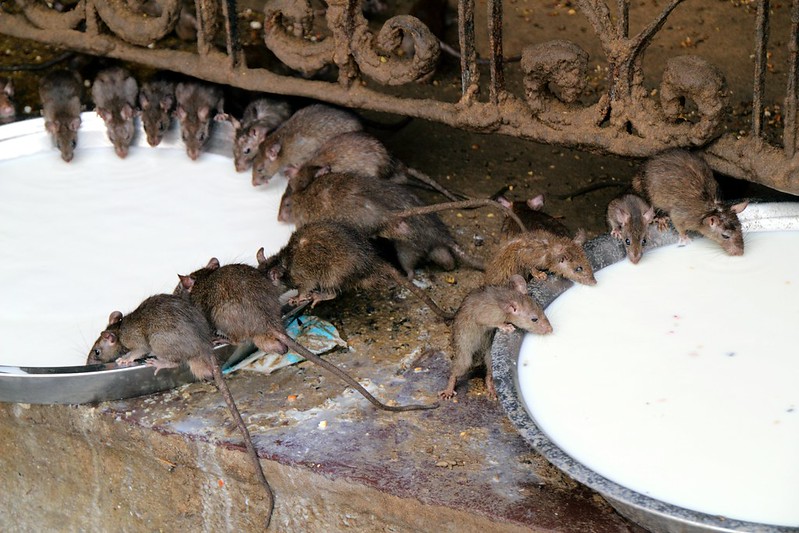 Rats being offered milk (Photo Credit – Fulvio Spada)
Shrinathji Temple, Nathdwara
The principal shrine of Shrinathji, a form of the Hindu God Krishna, this temple in Nathdwara is among the important Hindu pilgrimage places in Rajasthan, especially the Vaishnavs. Nathdwara is also popular for its distinctive style of painting, and acquiring paintings of Shrinathji created by local artists is an important part of the devotees' pilgrimage here.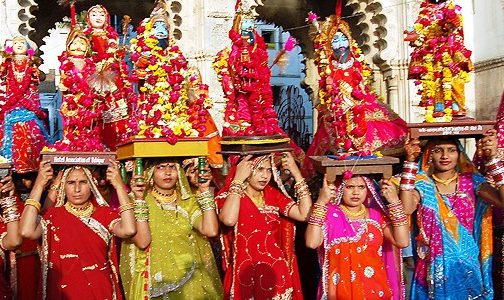 Gangaur Festival in Rajasthan
Would you like to travel through India and need help planning? Contact us and we will help you further!
helping you travel your way
Everything you need to know about India is here We have tried writing about everything you may need help with for your trip to India, If you need help in planning a trip to India Get in touch with us to to plan your trip of a life time.