Insider tips for Delhi prepared by locals of India Someday
A comprehensive list of insider tips for Delhi! All the must-do attractions including visiting temples, markets and gardens, as well as eating some of the tastiest food in Delhi. There are many attractions built in the Mughal Empire for the history buffs who enjoy learning about the city's rich past and will enjoy seeing some mausoleums. Plus, let's not forget about the many religious groups within India, and therefore Delhi, which means there are chances to visit a mixture of Hindu temples, Mosques, and also Bahá'í places of worship.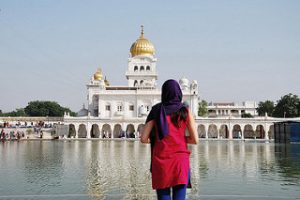 Visit Delhi for great architecture, markets and beautiful parks (Photo Credit – J&M)
Walk through Chandni chowk
First and foremost, you must sample the street food cuisine. Old Delhi is a bustling place of narrow lanes filled with chaotic energy, a great depiction of India. You can start by visiting the Sikh temple opposite the metro station of Chandni Chowk. From here you can walk the bylines or take a cycle rickshaw to Jama Masjid. Dress appropriately (no shorts, sleeveless t-shirts). This mosque is beautiful and very peaceful. Then you can visit the Red Fort and go for the evening light and sound show. Not maintained as well as it can be but it still shows the power of the Mughal Empire in India.
Estimated Time: 4-5 hours
Cost: Red Fort Entry INR 250
Jama Masjid INR 150 plus for the camera
Cycle rickshaw – negotiable, but they put in a lot of labour so we always give them a little more.
Hint- walking around in the heat is tiring but great for shopping. A must do is eating at Karims opposite Jama Masjid.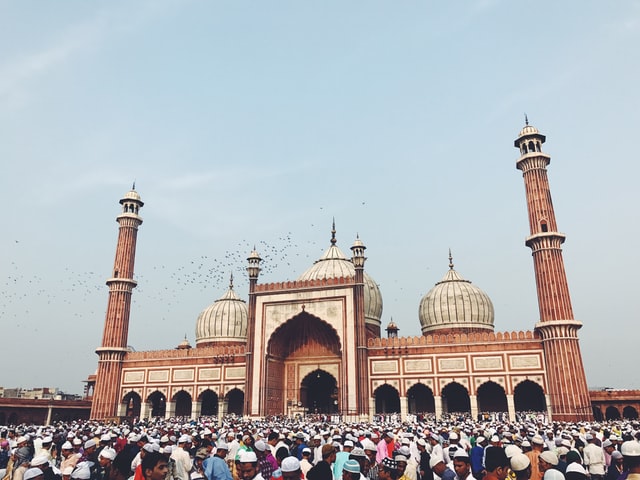 Jama Masjid mosque just by Chandni Chowk (Photo Credit – Naveed Ahmed)
Humayun's Tomb
A great prelude to the Taj, made from red sandstone with intricate work of white marble. This tomb of the Mughal emperor is worth a visit. Located in the Nizamuddin area of Delhi, there are also a few quaint mosques just a little ahead of the car park of Humayun's Tomb. Peacocks roam the garden regularly and if you catch its monsoon dance, it just adds to the beauty of the Tomb.
Time: 2 hours
Cost: INR 150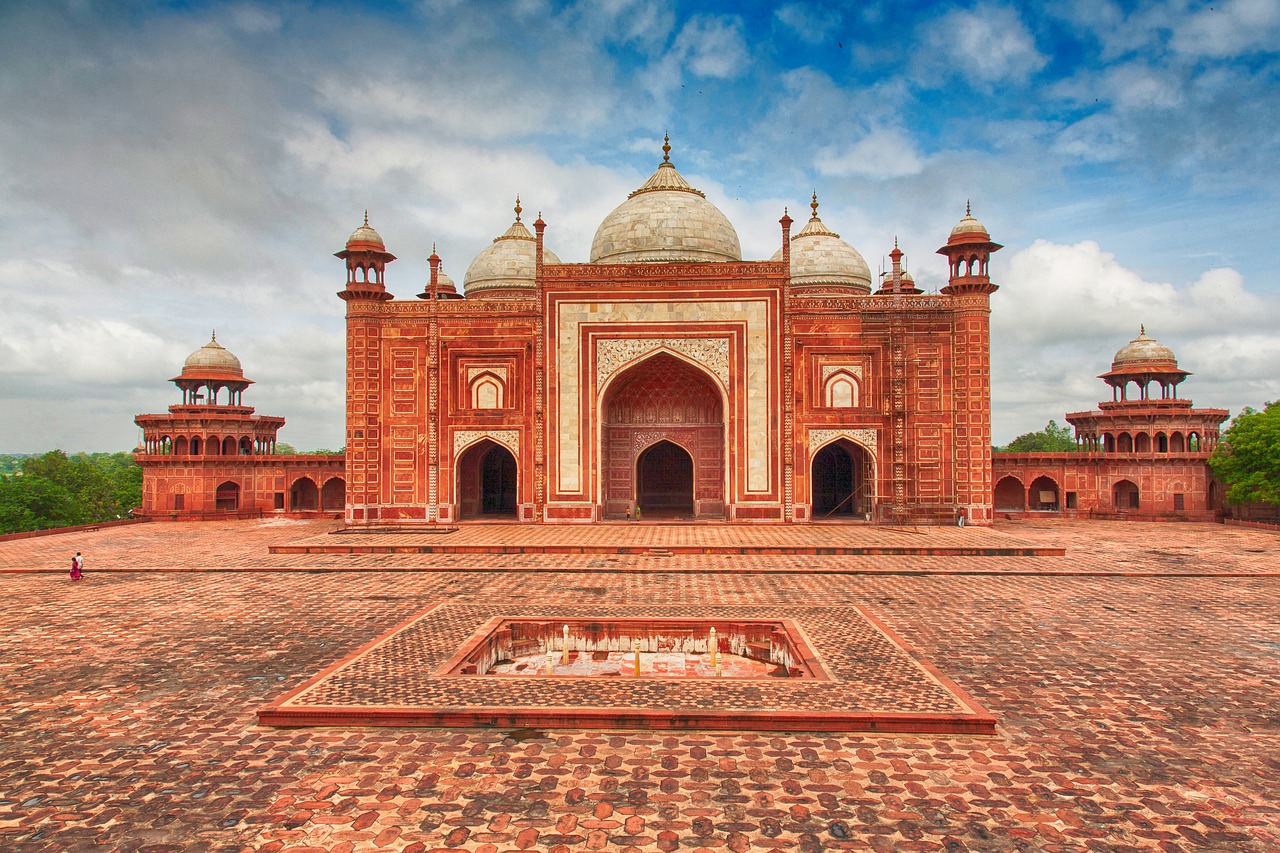 Humayun Tomb (Photo Credit – Mohan Nannapaneni)
Lodhi garden
A place where the business elite come for their evening walks and runs, where the common man comes to find shade for a afternoon nap. A place where the birds of Delhi flock in the evenings and early mornings. A large garden sprawling in the middle of south Luytens Delhi, Lodhi Garden is a photographers delight and a great place for an evening stroll. The Gardens also have a few dilapidated Mughal architecture based structures.
Time: 2 hours in the evening (the best time to go is sunset)
Cost: Free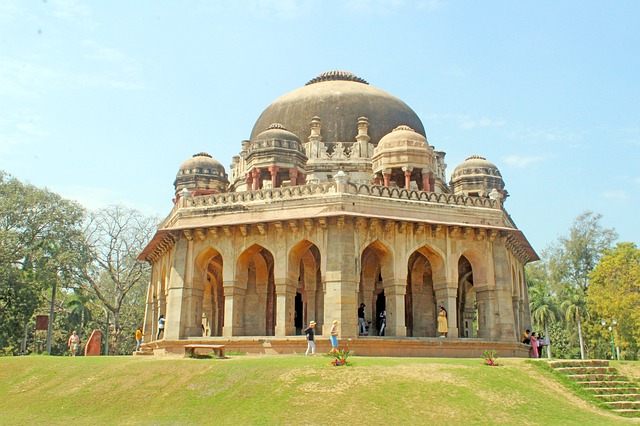 Delhi is greener than you might expect with a few parks to offer a break from crazy city life (Photo Credit – Uttam Sharma from Pixabay)
Delhi Haat
Delhi Haat is a market where there is an aggregation of various handicrafts and art from across India. Vendors have their products for sale. During winter it is great to walk around the colourful textiles, charming jewellery and exquisite woodwork at the market. Other than the wares for sale, they also organize musical events and shows in the evenings. Also, there are food stalls from different parts of India. So if one wants to taste the complete Indian cuisine, step into Delhi Haat and sample food from different states. The momos are especially good along with the kebabs. To get here you may take the yellow line metro to AIIMS, or a rickshaw/taxi.
Time: 2 Hrs
Cost: INR 50-100
There are dozens of market stalls to shop around, but this one is prominent for being the best in Delhi (Photo Credit – Meenakshi Madhavan)
India Gate and Parliament
Being the centre of Indian politics and Judicial System, Delhi has the honour of having India's Parliament and Secretary offices. The area of Central Secretiat Delhi houses the President of India and the Prime Minister's offices in the complex called Rasthrapati Bhavan. This building is truly majestic and very elegant. You can walk around outside without much hassle. From here you can also see in the distance the India Gate, made in honour of Indian soldiers who fought in WWII for the British.
Time: 1.5 Hrs
Cost: Free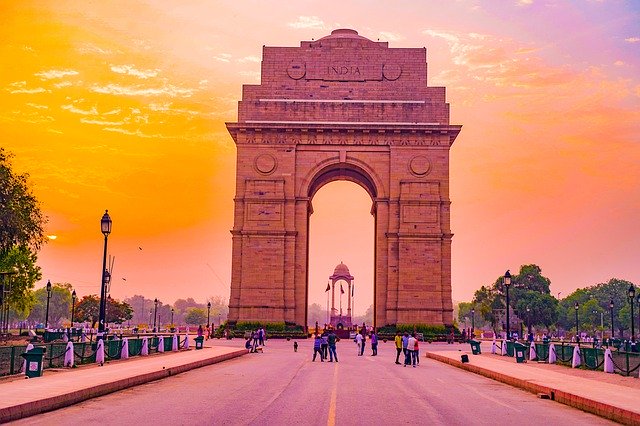 India Gate (Photo Credit – Shalender Kumar from Pixabay)
Lotus Temple
For those spiritually inclined the Lotus temple near the Akshardham in Delhi is a fantastic experience. Approximately a 45 mins to an hour ride from the centre of Delhi, the temple is indeed a reflection of serenity and peace. A Bahá'í house of worship, the temple is noticeably composed of marble-clad 'petals' to shape it like a lotus flower. It is open to all for visit, regardless of religion or sex.
Time: 2-3 Hrs
Cost: Free
One of the most impressive architectural pieces in Delhi you should not miss (Photo Credit – Shalender Kumar)
Connaught Place
This is a circular high street shopping district. The British had used this as their offices and have created a circular market which is always protected from the sun. It is now the hub of branded shops and fancy bars and restaurants. This is a must-do for many a place to eat, and of course to shop. They do have some great deals on roadside bookstalls here. You can also enjoy a few Bollywood movies as there are quite a few movie theatres in this region. The largest Sikh temple in Delhi and the monkey god temple (Hanuman Temple) is also nearby.
Time: depends on your shopping skills
Cost: Free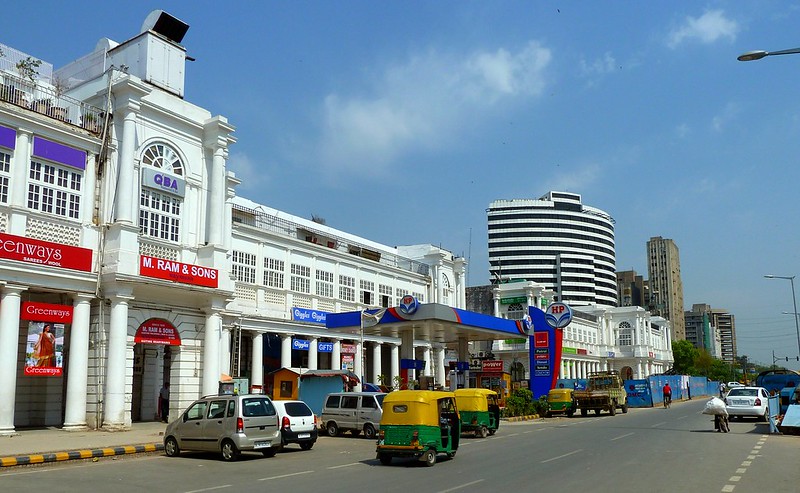 For shopping (Photo Credit – Vladislav Bezrukov)
Safdarjung Tomb
This is one attraction that you can add to your itinerary if you have enough time, but it is not necessarily one you have to rush to. Another Tomb of a Mughal emperor built-in 1754, the Safdarjung tomb is nice but repetitive. The mausoleum is built mainly of marble and sandstone thus given it that reddish glow. It also has a lot of monkeys who can be troublesome and try to steal your bag and grab your food.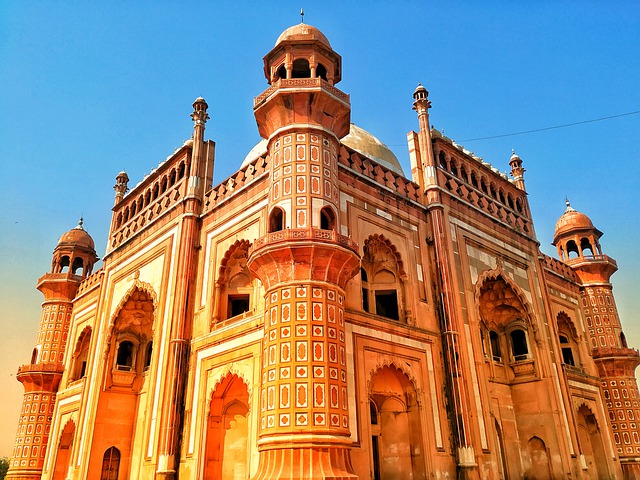 Another tomb built in the Mughal era (Photo Credit – Arya Visuals)
Eating/Dining tips
Delhi has a multitude of food and having lived there for a while. Harsh, one of the partners of India Someday, has too many places to suggest. But we have tried to narrow it down. From high end to roadside (North Indian food), Delhi is known for its food. The term Delhi belly (for slightly upset stomach), though negative, indicates that people eat so much that they always tend to get a Delhi belly.
Garden of Five senses (View 4.5/5, taste 4.5/5)
A slightly expensive affair, this place is situated next to Lodhi Gardens and has a beautiful ambience and equally eloquent food. The food is more European and Continental but is delightfully made by international chefs. They have a good collection of wines as well.
Price – INR 1,200-1,800 per person for a meal
Karims (Jama Masjid) (View 4.5/5, taste 5/5)
You cannot go to Delhi and not eat at the Karim's at Jama Masjid. The owners of this establishment were cooks for the king during the 1800s and have carried the secret recipes from one generation to another. The meat here is to die for and the simplistic vegetarian is also great. The gosht kebabs along with the roomali rot (thin tossed bread) are perfect. Add to this Dal Makhani (lentils) and some ran (goats leg) and you have a complete meal. They have multiple branches across Delhi, but we recommend only eating at the original one opposite Jama Masjid for the true experience. The view here is just seeing people relishing the food and the number of plates being consumed.
Price – INR 200-350 per person for a meal
Delhi Haat
As mentioned earlier this place has food stalls which serve food from different parts of India. This is a great place to sample and have a few snacks. The momos in the Arunachal stall are particularly good. Even the Thali Peeth at the Maharashtrian stall is good.
Price – INR 40-50 per dish
The Big Chill (View 3/5, taste 4.5/5)
This is another legendary place in Delhi and is always full. It is located at Khan Market in South Delhi (there is a metro station on the purple line) so we suggest you reach there at around 13:00 hrs for lunch (book a table for 13.30 hrs). Then walk around Khan Market and check out the different Indian designer shops. So after the 15-20 mins walk around the market you can go back and eat some great desserts and Indianized European food. This place is run by owners from Northeast India and they make a mean penne vodka (pasta cooked in vodka) and also serve some of the best desserts in town. The place is very lively and has a nice décor of old Hollywood movie posters.
Price – INR 400-500 per person per meal
Sarvana Bhavan (Connaught Place) (View3/5,taste 4.5/5)
Near Connaught Place is an establishment known for its South Indian food. This place has chains across India, Singapore, Malaysia and a few other countries. They are known for their quick service and great food. South Indians mostly eat rice based dishes along with lentils. So taste idli's (rice cakes served with coconut chutney and spicy lentils) and dosa (flat crispy rice pancakes).
Price – INR 100-150 per person per meal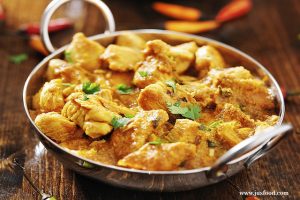 There are so many places to choose from and so many yummy dishes to try (Photo Credit – Jusfoodonline)
What are you waiting for – Plan your trip now!
helping you travel your way
Everything you need to know about India is here We have tried writing about everything you may need help with for your trip to India, If you need help in planning a trip to India Get in touch with us to to plan your trip of a life time.