Booking a foreign tourist train ticket
The Indian railways have subdivided a large number of bookable seats on a train into various 'quotas' or allotments so as to enable everyone to avail of this inexpensive travel experience. Of these quotas, which include General, Ladies, Senior Citizen, Defence etc, one quota made available exclusively for tourists and non-resident Indians is the Foreign Tourist Quota. Learn here about how to book a foreign tourist quota ticket.
Almost always you will find some or the other alternative to the foreign tourist ticket get in touch with us and start planning your trip to India so you won't have to spend your precious time in India at the foreign tourist office.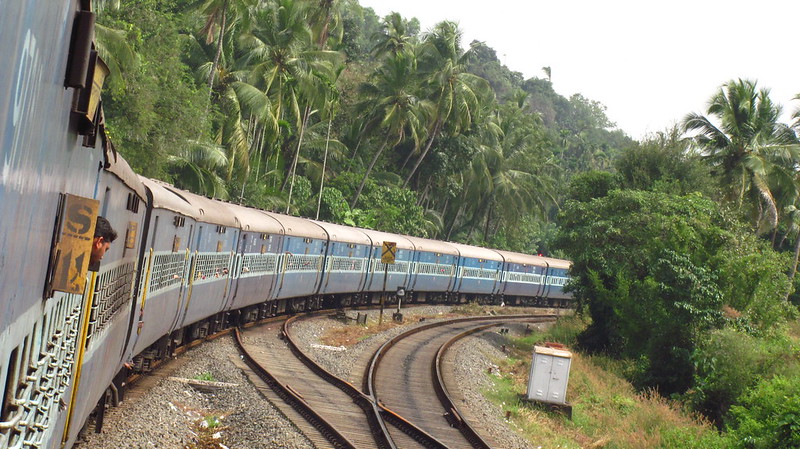 Photo Credit_cheersabhishe
Who can book ticket under foreign tourist train quota?
Visitors travelling to India who hold valid tourist visas can avail tickets under this quota.
Please note travellers in India on any other visa for example. a business visa, an employment visa or student visa are not eligible to book tickets under this quota. If you are a female traveller and you did not know this on some trains a section of tickets are blocked under the Female quota (however please note that you would be competing with a large section of Indian women looking to get seats under the same reservation).
Do all trains have Foreigner tourist quota tickets?
Not all trains can be booked under this quota.
There is no publicly available list of trains that can be booked under the foreign tourist quota. However, you can check on the Indian railways website under the 'seat availability' section if the train you are looking for has any seats available under the foreign tourist quota
http://www.indianrail.gov.in/seat_Avail.html
Can Foreigner tourist quota train tickets be booked in advance?
Wondering how to book a foreign tourist quota ticket in advance? Bookings open the same time as for the general quota i.e. 60 days before departure date. However, please note that tickets under the foreign tourist quota cannot be booked online or by any agent.
You need to be present at the booking counter with your passport and a valid tourist visa. If tickets are needed for more than one person, you need to carry their passport/s too. Photocopies will not be accepted.
Where do you book foreigners' tourist quota train ticket?
Tickets under the Foreigner's quota can be booked at the International tourist bureaus. These bureaus are located in the major cities, namely:
• Kolkata – in the east
• Chennai, Bangalore and Secunderabad – in the south
• Mumbai, Ahmedabad, Jaipur and Jodhpur – in the west
• New Delhi, Agra Cantonment and Varanasi – in the north
How do I pay for the tickets and is there a special fare?
The ticket fare is the same as a general quota ticket, so additional payments are to be made. You have to pay in foreign currency i.e. USD, Pounds, Sterling or Euros. You can also pay in Indian Rupees; however, you may be required to present the currency exchange receipt or ATM receipt. It is also better to carry cash with you as not all bureaus accept a credit/ debit card.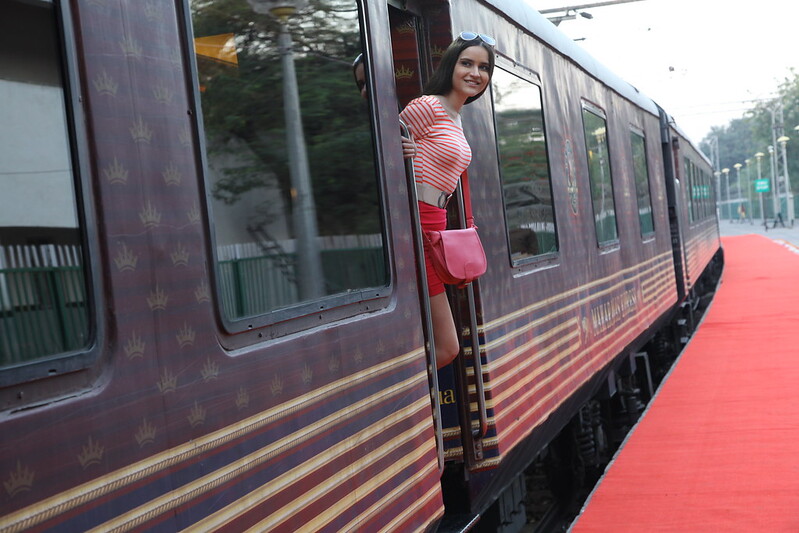 Maharaja Express for luxury travel (Photo Credit_shekhar virdi)
Other useful information
Do keep in mind that there are very few/limited seats available under this quota and it may be possible that the tickets are unavailable by the time you are in India. Do not plan your trip around it but keep it as an emergency window.
Before you get to the booking office, note down ahead the train name, number, the boarding, and alighting station names. You need to fill a reservation form at the office and having this information will help save time.
We recommend not to believe touts/agents you come across at the railway stations (especially Delhi), who are trying to mislead and fleece you. It is safer to ask your hotel/homestay for specific information.
For information about different kinds of Train travel in India, visit our blog.
And if you would like to avoid the hassle of going to a foreign tourist office and hoping you get a ticket. For more information about train travel in India, check out this blog. We always recommend planning in advance. Get in touch with us here to make the most of your time in India.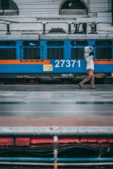 helping you travel your way
Everything you need to know about India is here We have tried writing about everything you may need help with for your trip to India, If you need help in planning a trip to India Get in touch with us to to plan your trip of a life time.