Your guide to Mumbai's Public Transport System
Mumbai has a population of 11.98 million people, with thousands more moving in every day. With traffic like there is, you'll understand why the Mumbai local trains are lovingly called the lifeline of the city. At the outset, I'd suggest you download m-indicator, an app that'll help you out with the schedules of trains and buses in the city as well as the accurate fare for an auto or taxi across a certain distance. It's similar to travel apps in London or Paris and is quite easy to follow. Soon you will be a pro at working out Mumbai's public transport!
For additional information on what to do in Mumbai, read our Feeling Bombay blog.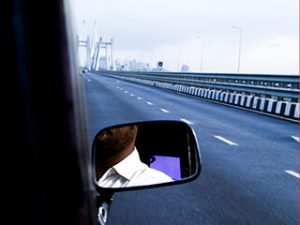 Using Mumbai's public transport is a cheap and easy way to get yourself around the city
Mumbai Local trains
Consider taking Mumbai local trains for a more straightforward journey. This is one of those quintessential Bombay experiences you cannot miss out on. Amateur musicians, vegetable vendors and trinket sellers will keep you occupied throughout if the constantly changing views and myriad people can't hold your attention.
Choosing a route:
Avoid travelling during peak hours, it can be very difficult for the inexperienced traveller.
There are three lines: The Central, Western and Harbour lines. The Central and Harbour cross over at Dadar junction if you need to make a change.
Find out which station is nearest to your destination and check that it's on the same line as the one closest to you. Google maps will help you in this.
Check the train schedule on m-indicator and opt for a slow train for less of a crowd.
Buying tickets:
Mumbai local trains are cheap! Tickets usually cost upwards of INR 10 all the way to INR 30-35 to get to the very edge of the city.
Purchase them at dedicated counters outside the station. Fellow passengers will be happy to direct you. DO NOT buy them from a third party standing outside the counter, they might be counterfeit.
Keep your ticket with you until you exit your destination station, you may be asked to show it to a ticket checker.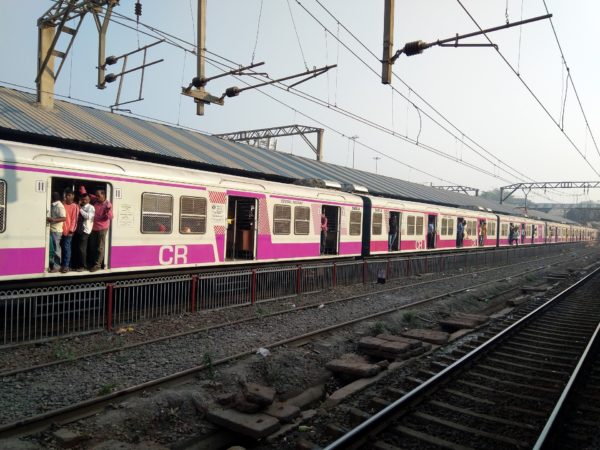 Experience an authentic train journey through the bustling streets of Bombay (Photo Credit – Rehan Ansari)
Buses
These may be a little more inconvenient to figure out but the view they offer is second to none, as their rambling routes will take you around the city often for less than INR 20. You're in for a real treat if you manage to catch a double-decker!
Choosing a route:
This is the really tricky part. Buses tend to have their numbers and destinations displayed on the front, but only in Marathi. The English version is on the left-hand side near the back door. This can be a pain because the bus only stops for a few moments and may move on before you've had time to see if it's the one you want. Ask for help. Fellow commuters or the designated ticket checker will be happy to oblige.
Once again, you can figure out which bus number to look out for on m-indicator.
Buying tickets:
A conductor on the bus will ask you for your destination and give you your ticket and your change. Don't hesitate to ask him to let you know when your stop is about to arrive.
Tickets usually range from INR 10-30 depending on the length of your journey.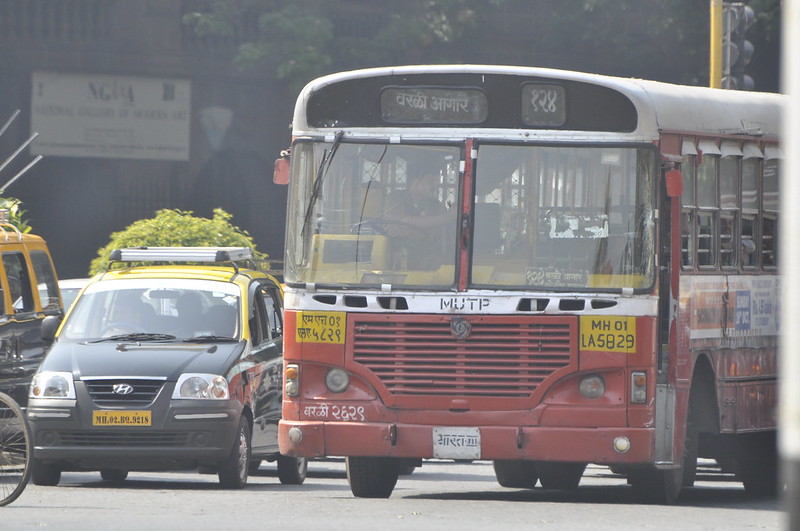 The typical bus you will spot driving around, a popular means of Mumbai's public transport (Photo Credit – Francisco Antunes)
Metro
Similar to Mumbai local trains, but the monorail is spanking new and still only available in the suburbs. It's a great ride and one many Europeans will feel at home in. It cuts perpendicularly across the railway lines to help you get to the far-reaching corners of Andheri and Juhu where all the really cool cafes are. Air-conditioned, quiet and startlingly well-behaved, it can provide respite from the hot, crowded streets below.
Choosing a route:
The routes are quite straightforward, with stops every few minutes. Just make sure you're going in the right direction.
Buying a ticket:
The monorail operates on the token system. Unfortunately, it does not have weekend or tourist passes for brief stays and you will have to purchase either a single or return token only, or a full monthly pass.
Ticket prices range from INR 20-40 for a single journey.
If you purchase a return token LOOK AFTER IT.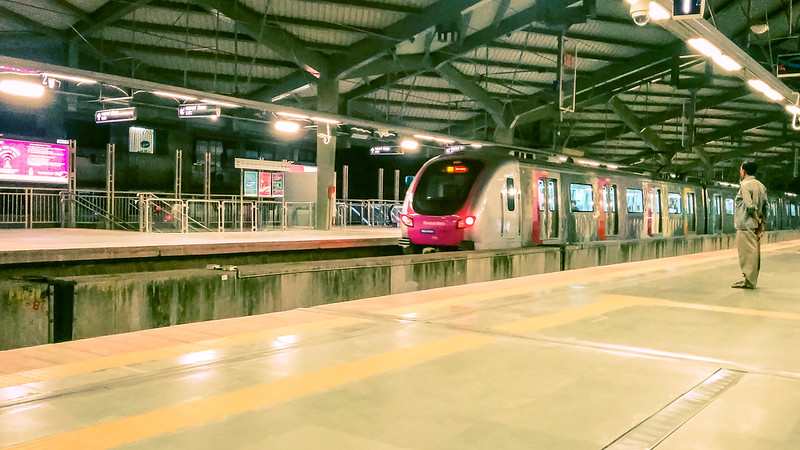 Public transport in Mumbai – The metro (Photo Credit – Ashwin Kumar)
Taxis
If you don't fancy the hassle of using Mumbai local trains then consider taking taxis instead. While the kaali-peelis (black and yellow taxis) are recommended for the sheer authenticity of it, we recommend downloading a radio cab app (like Ola cabs or Uber) for security reasons. In case, it's very late at night or you're in a hurry and can't seem to hail a cab, these will assure you of a ride with additional security features as well.
Choosing a route:
The local cabs will do their best to overcharge because, in their minds, they think you can afford it and they need the money more than you do. Don't hold it against them. They are very often wonderful people who will give you some of the greatest conversations of your life. That said, try and follow the route on google maps to ensure they aren't taking you the long way round. Before you leave your hotel, ask the reception for an estimated fare, and ALWAYS travel by meter, no matter what they insist.
Mumbai's cabs are a blessing compared to the rest of the country. Despite frequent strikes, we still have the lowest strikes and the least complaints of being overcharged or refused. You may have a different experience if you look very obviously foreign, but appeal to their better side and be firm on following the meter.
Taxis and rickshaws are the most convenient modes of Mumbai's public transport.
Prices:
As of 2016, the minimum fare is INR 22 and increases at the rate of INR 1.5 per additional kilometre.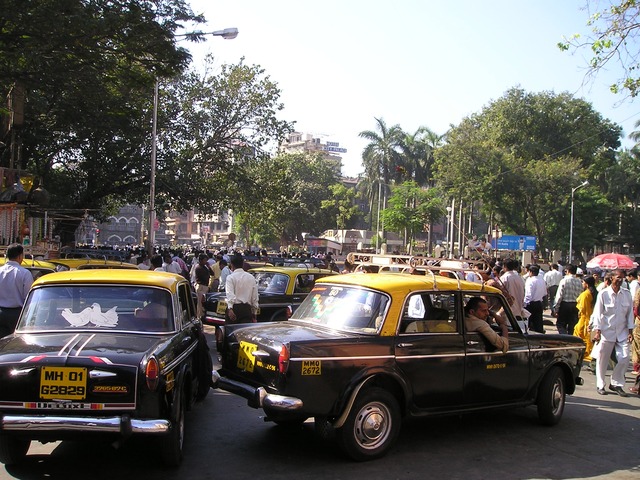 Kaali-peelis in Mumbai
Auto-rickshaws
Unless you stop to take hundreds of photos of yourself in one of these, have you really been to Bombay? One of the most popular and cheapest options out of Mumbai's public transport choices. Super convenient and outrageous in their driving skills, they suffer all the same pricing issues as taxis. They're more widespread, though they're not allowed in the old part of the city in the South. The base price here is INR 18 and they seat only three passengers by law.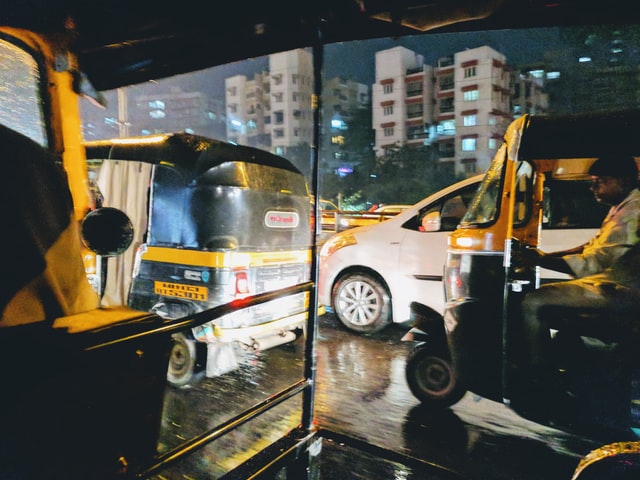 Rickshaws are a cheap and easy way to get around Mumbai
If you are unsure about when you want to visit India or how to organise your trip, plan your trip with us.
helping you travel your way
Everything you need to know about India is here We have tried writing about everything you may need help with for your trip to India, If you need help in planning a trip to India Get in touch with us to to plan your trip of a life time.